Are you ready to live a new adventure in Xplor?
Well, they say that adventures remain forever in our memory and Xplor offers us the opportunity to create many. Among them are the zip-lines, amphibious vehicles, swimming in underground rivers, a hammock splash and rafts. In addition to these five activities, comes the sixth: Underground Expedition. I'm sure that this park in Riviera Maya will surprise you quite a bit, wrapping you in its natural settings while you explore the jungle without any kind of itinerary.
Contemplating the caves with their millenary formations is now possible, walking through shallow underground rivers and landscapes with spectacular colors. Without a doubt, you will discover an amazing underground life like a true Xplorer. Surely you have any questions about the new activity and in the following lines, you will find the answers.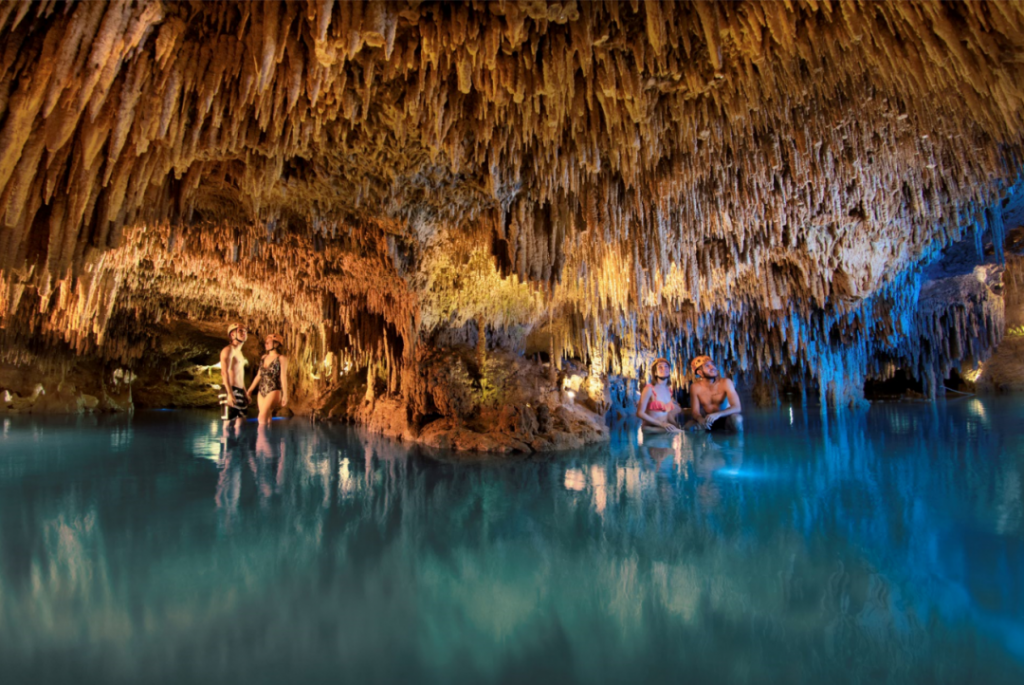 What is Underground Expedition?
A walk through an underground world within a place with a task for you and your helmet. However, this is not just any walk in the park, as you will embrace the "Xplor style". You'll walk along with caves and come cross obstacles (if you wish) where you will also be able to contemplate rock formations with more than 65 million years old. Hop on two slides and find surprises every step of the way.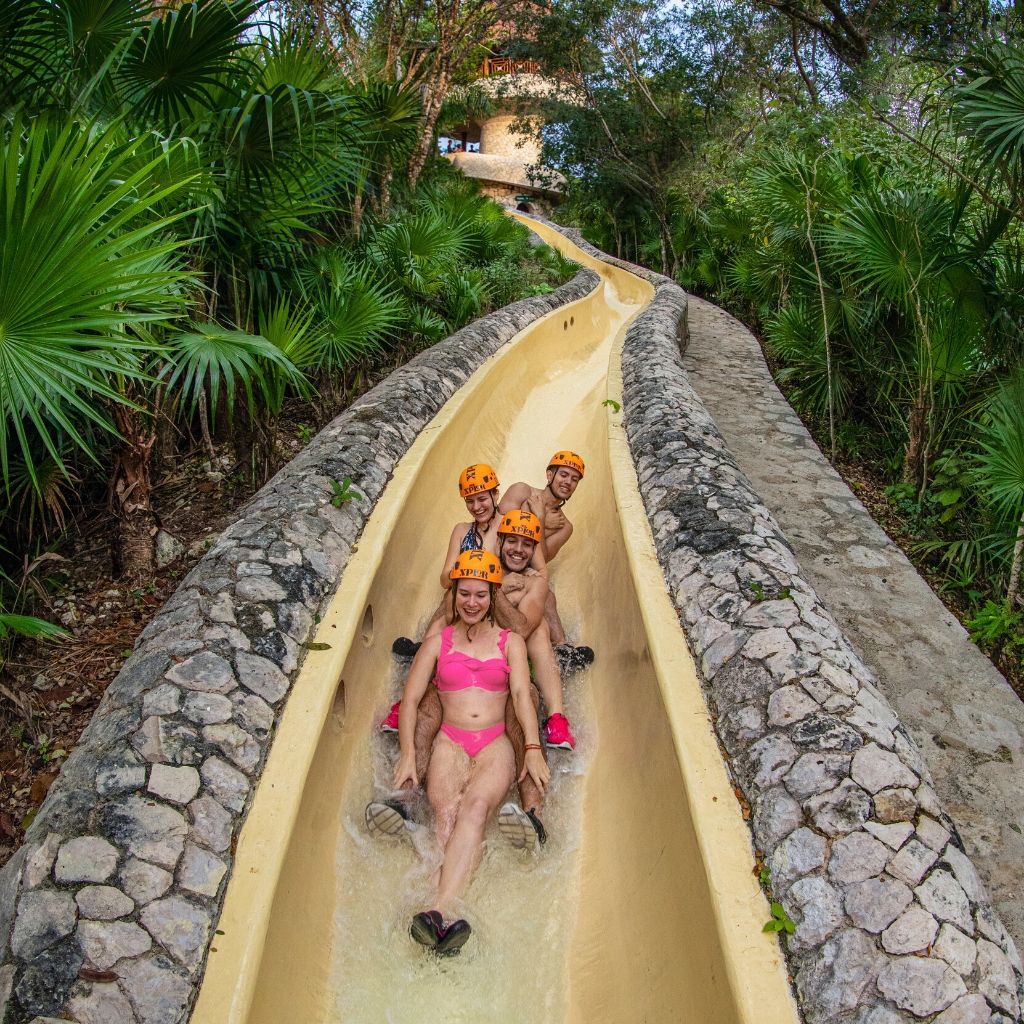 In the first slide (completely new), you can jump as Superman and speed up through the jungle. In the second slide (part of a zip-line circuit) you can jump with your partner or your group of friends, are you willing to go at full speed? Here you'll live emotions that you've never experienced before and that will remain on your memory forever.
Along the way, you will have two options to choose from. One where you can test your physical skills through obstacles and another one a bit simpler, but just as fun, where you can enjoy a contemplation trip. What would you do in a cave expedition where you are your own guide?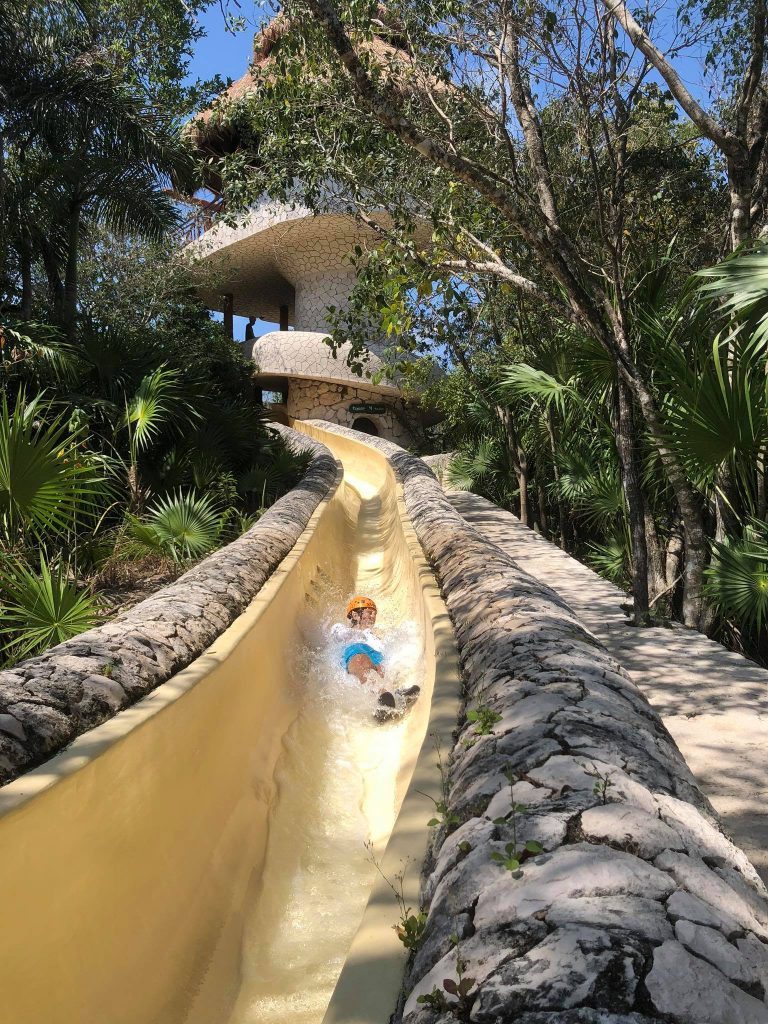 How do I get to Underground Expedition?
From the point where everything begins, in the Heart. Here you'll find the signs that guide you to all activities. The path is practically the same as the one you take to go on the rafts.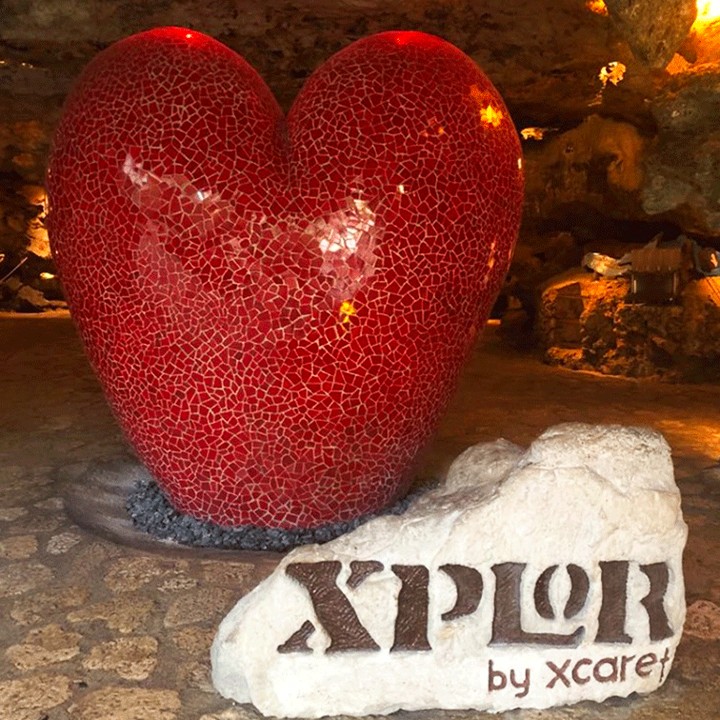 How long will it take to do Underground Expedition?
We know that measuring our time is very important in order to do everything in Xplor. If you want to do this activity, it will take you about 40 minutes to finish it, but this will depend on your pace.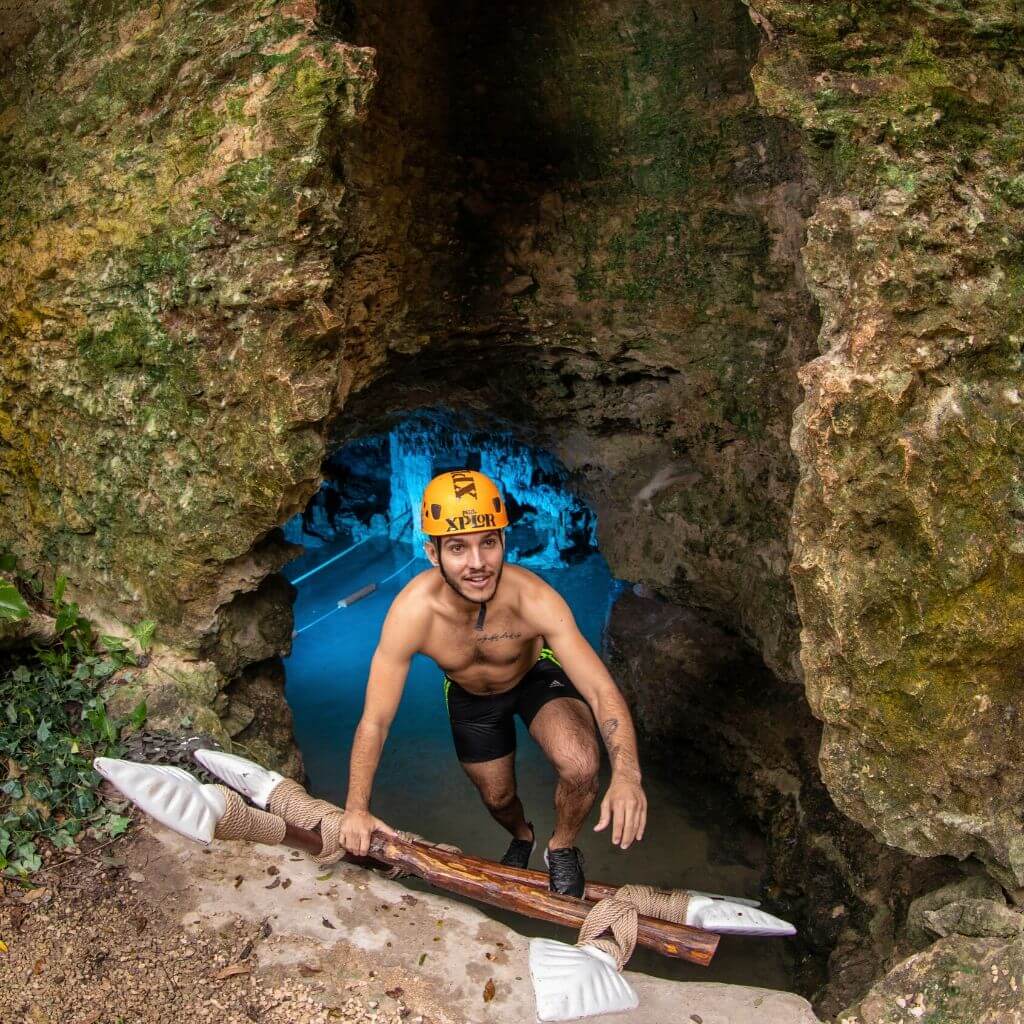 What do I need to bring to be able to do Underground Expedition?
Besides bringing the attitude to 100%, it's essential that you wear water shoes during the activity, without these, you won't be allowed to perform it. This is because the roads are uneven. Therefore, the use of flip flops or open sandals is not recommended, thus avoiding tripping.
You can still carry your cell phone, although very important, with a waterproof case that allows you to hang it on your neck. This way you'll have your hands free before any movement you should make. This is to avoid falls where it is lost or damaged.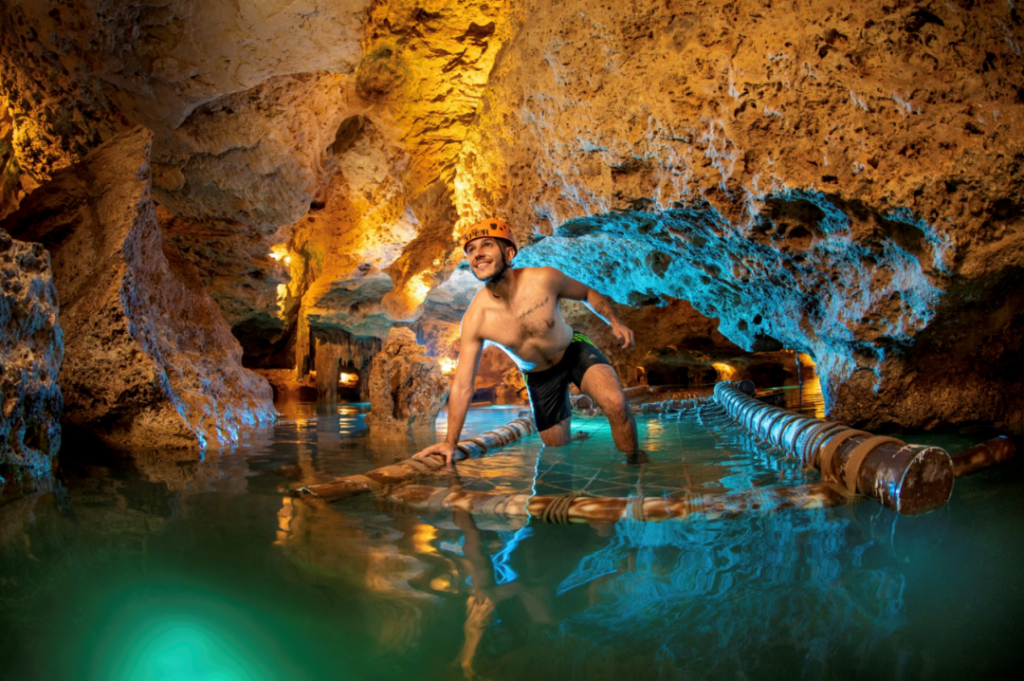 What things I am not allowed to do?
Like in any underground cave and river activity, it's important not to touch the stalactites. By physically intervening, we cut off the process that has taken thousands of years to form these spectacular rock formations.
Going barefoot is also not an option. Xplor's staff won't let you do the activity without water shoes for your own safety, as well as letting you enter with your hands occupied. If you wish to take your phone for pictures, it must be with a gadget that keeps your hands free.
Other security tips
There are parts inside the caves that are full of water. Don't worry, the deepest part of the river is 3.9 feet. You will have no problem going without a life jacket, however, in case you doubt your swimming skills, you will have the option to use one. Also if slides are not your thing, you can take a different, more relaxed path. In addition, you will find the incredible Xplor staff very often, you will never be alone and if you need anything, you just have to go to one and they will help you.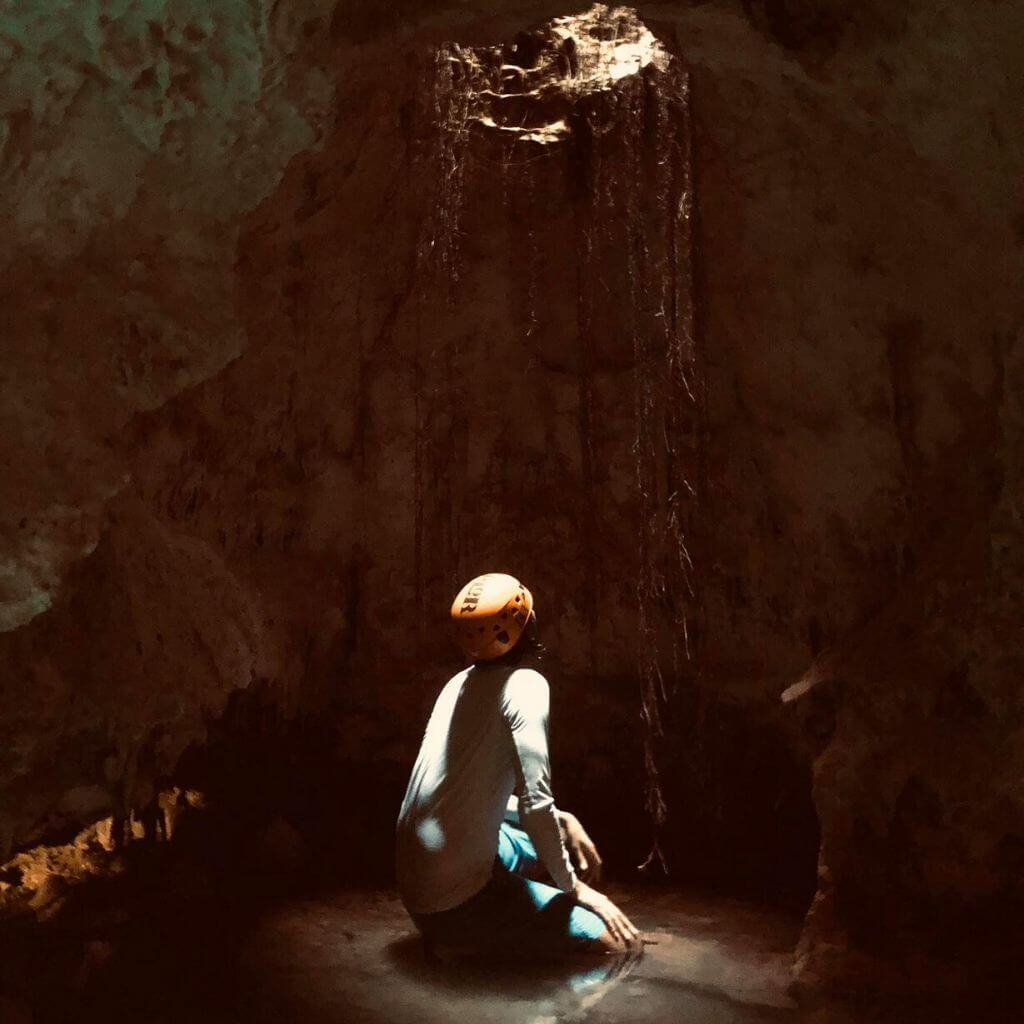 I am sure that this new activity in Xplor Park will leave you amazed by the natural formations that you can enjoy with all your family, friends or your partner. Also, it's quite a photographic scenery if you'd like to carry your cell phone with a waterproof case. Even if you decide not to wear it, you will find different xelfie spots that fall within the photo package available to purchase separately.
Do you have any other questions about Underground Expedition? Leave them in the comments and we will answer you as soon as possible!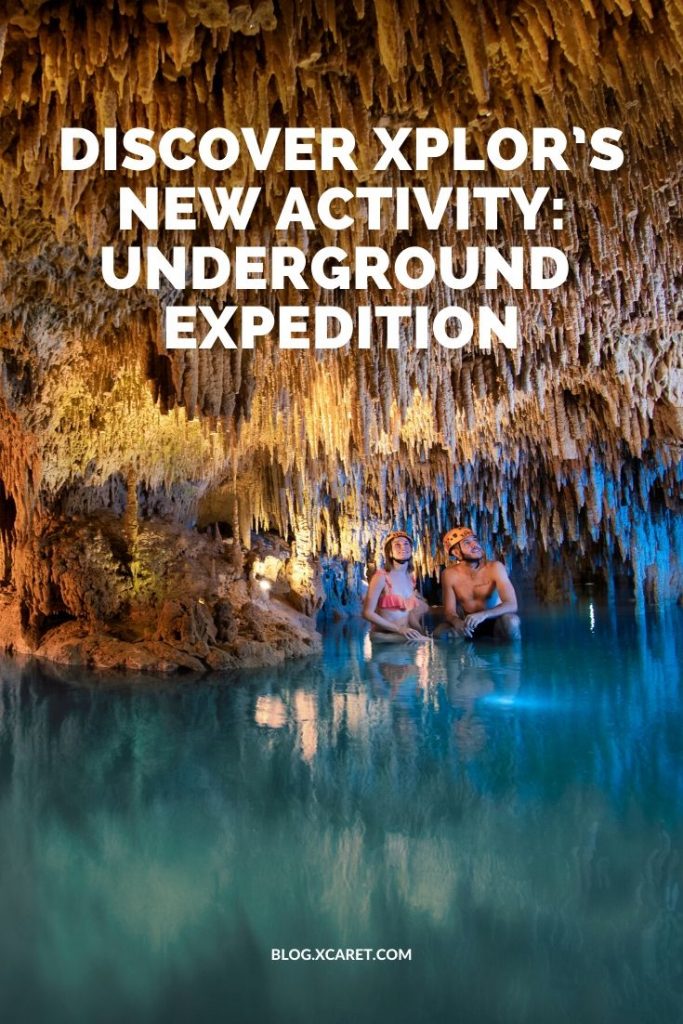 Other articles you might enjoy:
Know more about Xplor's Ziplines.
10 Water activities in Cancun to enjoy with your family
What can you expect from each Xavage activity?