22 items you must have
before start exploring
Every time we decide to start a new activity, it may be hard to know where to start and what do we really need. Especially if we are talking about outdoor activities. You are out your comfort zone, ready to explore a nature reserve, do hiking or camping at the beach. The next step is to prepare your survival kit.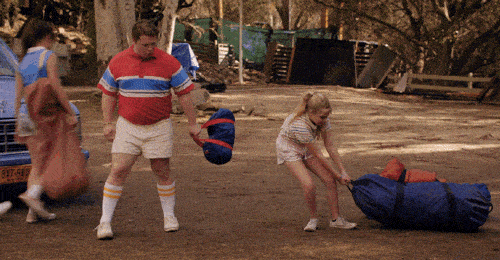 We don't want to be hungry or have problems with our outfit. But we don't want to carry extra weight with useless things either. In this list, you will find items, some of them of first need, and other ones that will help you in this experience of becoming an explorer.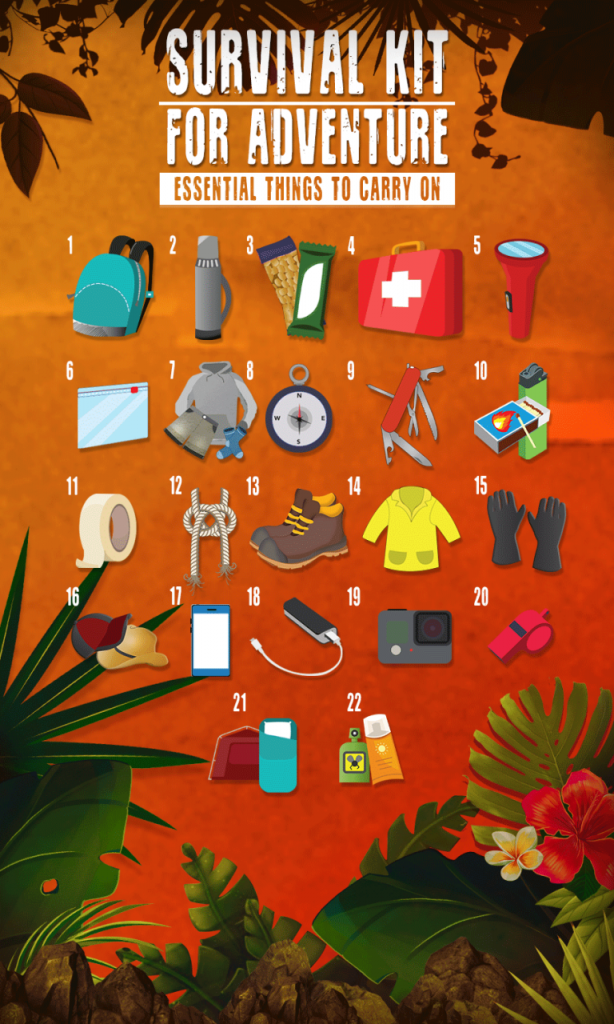 Everything starts with the backpack. Choose one with quality and durable materials. You will need pockets of all sizes to carry and organize your equipment. Keep it in mind.
Carry enough water with you. A thermal bottle is very helpful to keep beverages hot or cold depending on the weather conditions.
These energy snacks will be your best allies to recover energy. Bring seeds, nuts, healthy bars, chocolates or even candies in case you need a sugar rush.
First aid kit. Band-aids, headache pills, painkillers and stomach problems remedies cannot miss in your survival kit.
Sometimes adventure takes longer than we thought. Bring a flashlight with new batteries (or rechargeable) in case you are far away.
Zip-locks bags are handy in case you want to keep your belongings out of danger of getting wet. You can put wallet, smartphones, and money in there.
Dry and clean clothes. Bring a light jacket or an extra pair of shorts with multiple pockets.
Always wear a watch with a compass in case your smartphone battery dies. You don't want to get lost.
A swiss army with all kind of tools can help us at every moment. You can also buy an outdoors small knife.
Box of matches or a lighter.
Duct tape will help you repair tears in your clothes or your backpack. You can even use it to do your boots waterproof.
You can use a rope to carry, drag or reach objects. It can become helpful too.
Your shoes are the primary business in this list. Choose good quality boots for all kind of weather. They can save you of wrong steps or sore feet.
Raincoat. Totally in.
Your hands are also important. Wear gloves that protect you from bad weather and also provides you comfort and mobility in case of climbing or harder tasks.
It's a classic! From a cap to the bucket hat. Cover your head from the sun or rain!
Nowadays smartphones have all kind of apps. Download route trackers, GPS, maps, travel guides or dictionaries. Get the most out of your smartphone while traveling. 
A power bank with a USB adapter for your smartphone or your action camera.
Of course, you should bring an action camera. Bring the accessories so you can place it anywhere to have the best footage of your adventure. If you like nature photography follow these tips. 
A whistle can help you in case of lost sight of your group or another kind of emergencies.
Tent and sleeping bag in case you love camping and enjoying the moonlight.
To conclude, don't forget the sunscreen and bug spray (try to use a biodegradable one). You don't want to sunburn your screen or suffer from mosquito bites.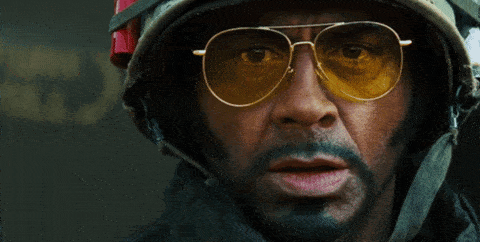 Finally, your survival kit is ready, so adventure doesn't find you unprepared.