Because one is never enough
Here are five iconic and refreshing recipes
If you believe the content of your glass has an important effect on the direction of the party, these party drinks are just for you. We're bringing you recipes ranging from irreverent to delicate and scandalous… We don't expect you to put aside the classic beer or the ever-present "Margarita", but it's definitely an invitation to think outside of the box.
1.- Coffe o'clock, but make it tipsy: Carajillo 
If you love coffee and partying, you could be looking at your new favorite drink. Much more ambitious than a conventional Friday night drink, a Carajillo strikes the perfect balance between the bitterness of coffee and the sweetness of liquor. Being considered digestive, many people reserve it for after a meal, accompanying their favorite dessert and if you're lucky, an equally good conversation.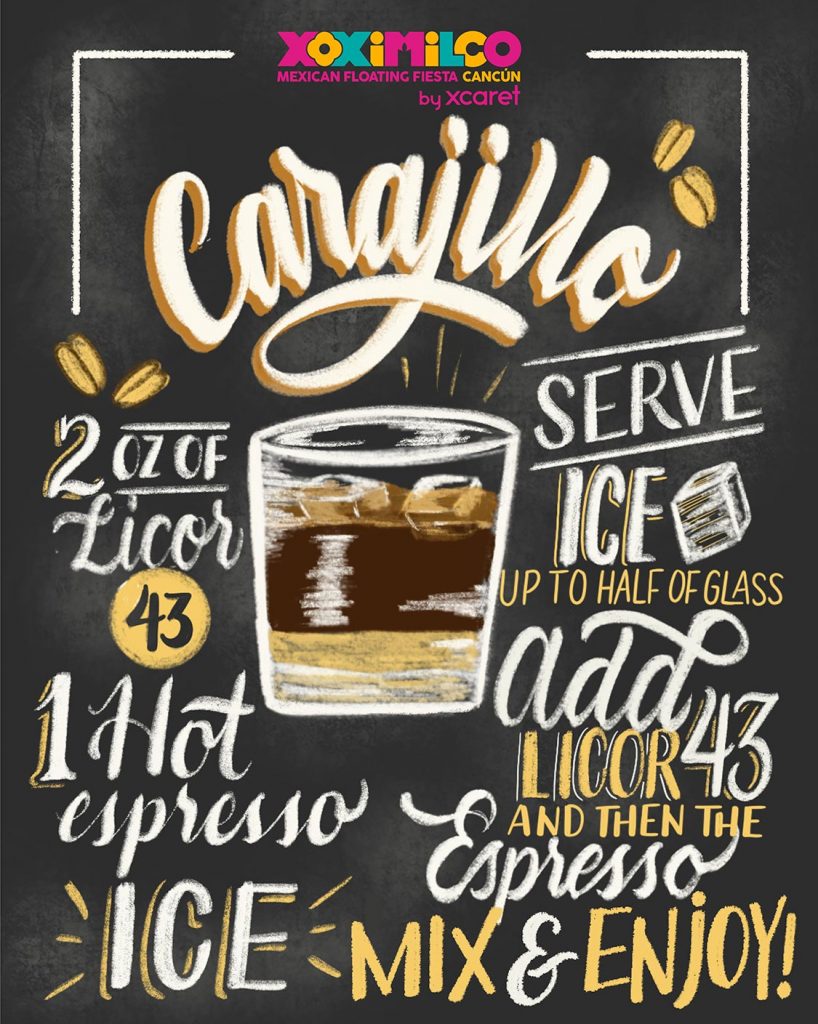 Ingredients:
2 oz of Licor 43
1 hot espresso
Ice
Preparation:
Serve ice up to half of the glass.
First, add Licor 43, then the espresso.
Mix and enjoy.
Special bonus for coffee lovers: how to prepare café de olla – a traditional mexican coffee.
2.- Not a fan of beer? Try a cold Michelada! 
The Michelada is that craving that suddenly hits you on a beach day. Its beauty begins with the frosting that some of us choose to dose carefully so that it lasts as long as the beverage inside. Preparing it is a ritual that has the power to grant you the title of the approved bartender at parties. If this happens, never forget to ask: how spicy do you want it?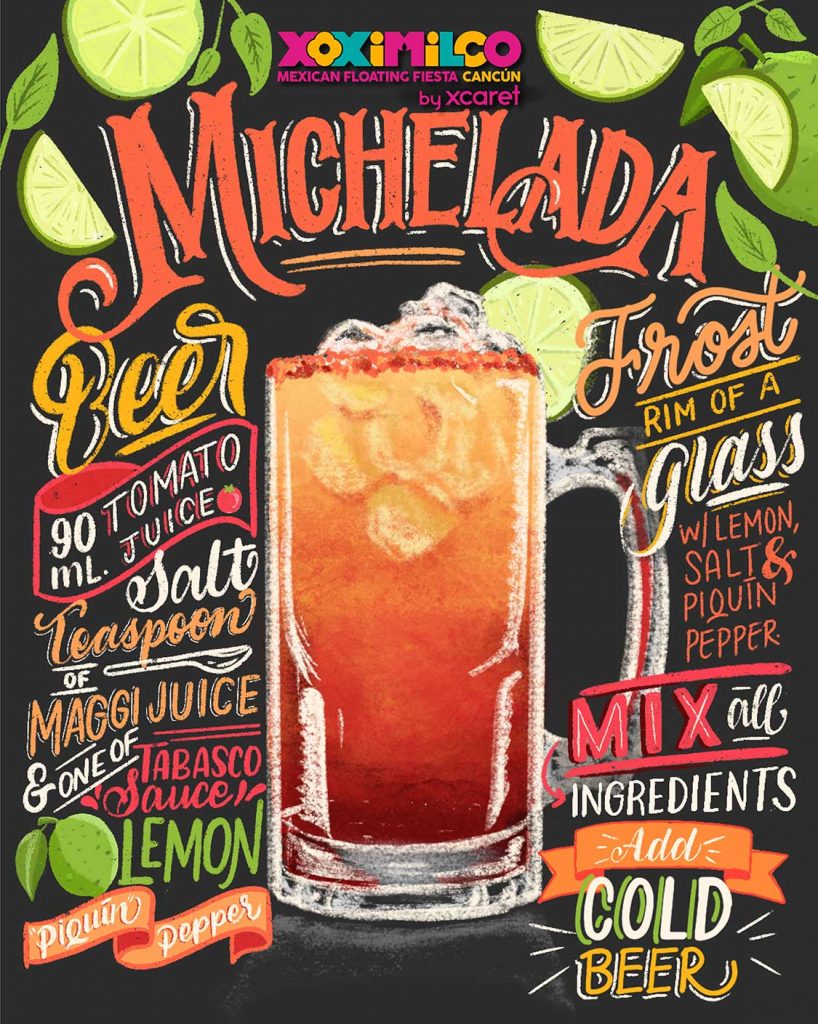 Ingredients:
90 ml of tomato juice
1 teaspoon of Maggi juice
Lemon
1 teaspoon of Tabasco sauce
1 beer
Salt and "piquín" pepper
Preparation:
Frost the rim of a glass with lemon, salt and "piquín" pepper.
Mix all the ingredients (start with the tomato juice) and add cold beer.
Try it and add more condiments if needed.
3.Bubbles and raspberries: bring out the lemonade Mimosa! 
This drink is ideal to add color to your party! Lemonade guarantees a refreshing drink and champagne invite us to celebrate with every sip. Raspberries combined with the effervescence make this drink a fun experience. If you have an outdoor event and a heart that beats for exotic flavors, you need to include the acidity of these wild berries in your mimosas.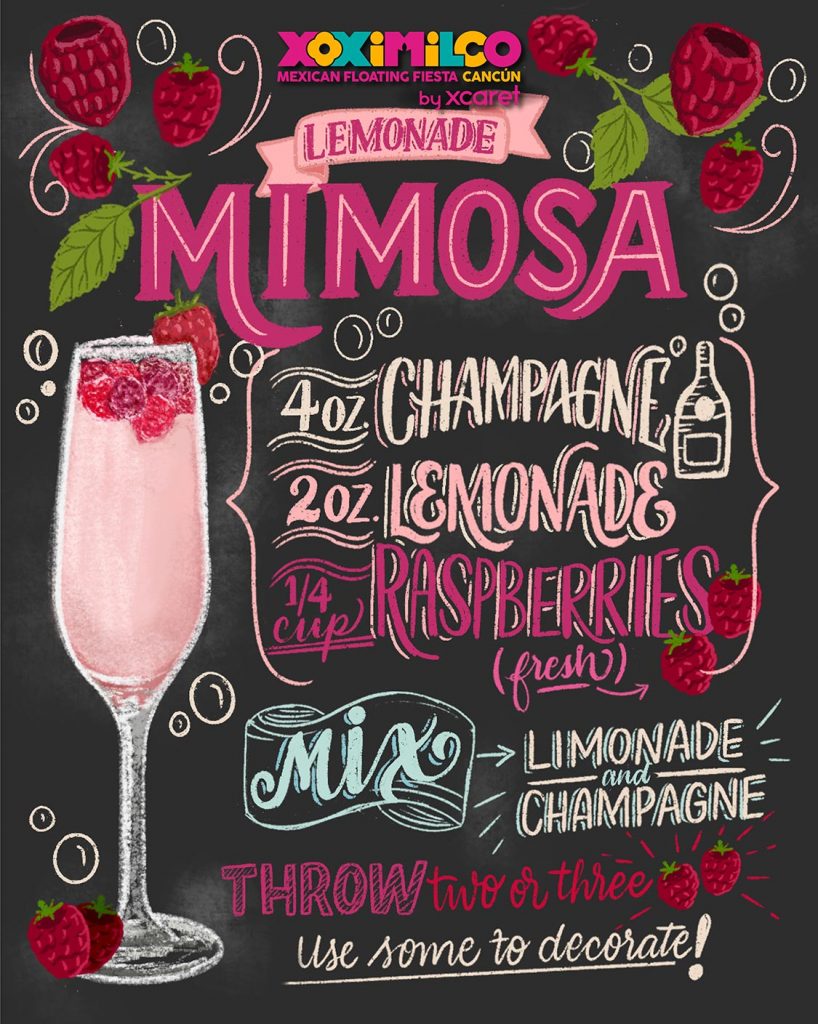 Ingredients:
4 oz champagne
2 oz lemonade
1/4 cup fresh raspberries
Preparation:
Mix the lemonade and the champagne.
Throw two or three raspberries into the glass.
Use some of them to decorate!
4.- "When life gives you lemons" … adventurer edition: Xavage Welcome Drink 
Because no one needs a more refreshing drink than the adventurers themselves. Xavage drives its visitors crazy with this tropical drink! Created specifically to recharge the energies of those who have a day of physical activity ahead of them. 
The Xavage drink is alcohol-free, but it definitely looks like something that will cheer up even the most difficult Monday. If you want to add some type of alcohol, its ideal partner would be a good mezcal. Talk about versatile party drinks!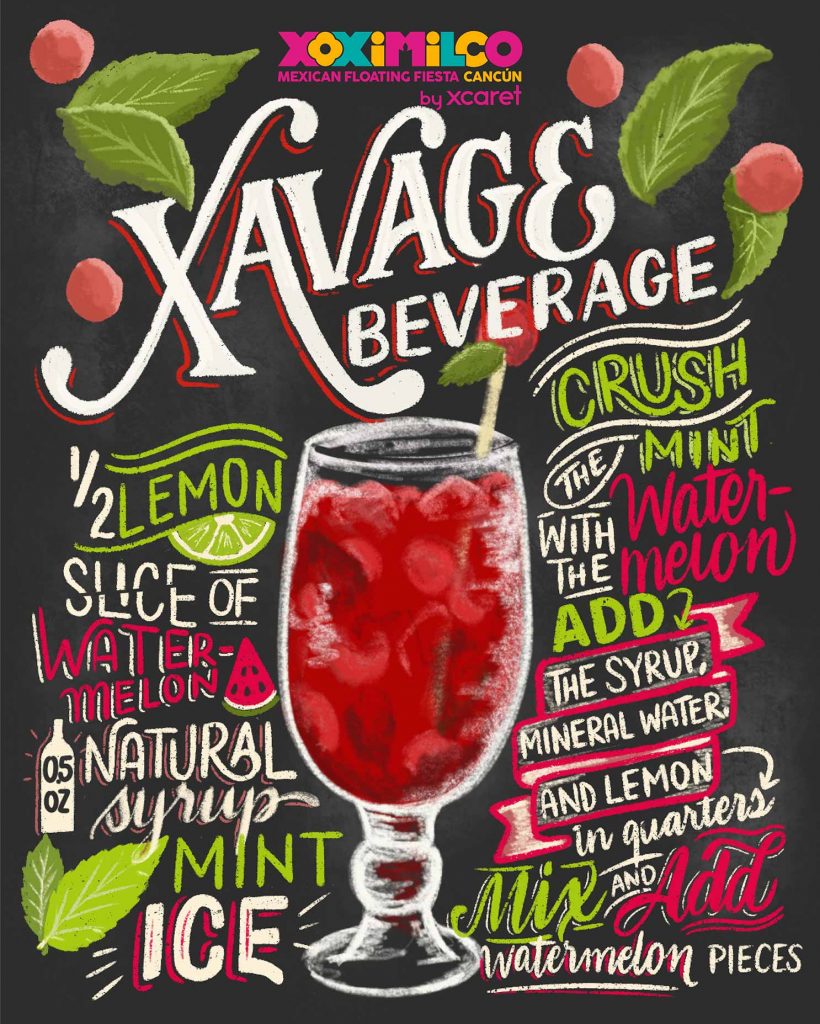 More park-inspired recipes? Check out Xel-Há's top drinks.
Ingredients:
½ lemon
A slice of watermelon
0.5 oz natural syrup
Mint
1 oz of mineral water
Ice
Preparation:
Crush the mint with the watermelon.
Add the syrup, mineral water and lemon in quarters.
Mix well and add extra watermelon pieces.
5.- Tequila? ¡Por mi amante! (Tequila for my lover)
Whoever said that good things take time, surely never imagined that it could be referring to our last drink on the list. The preparation time for this delight is approximately three weeks and I bet you a bottle of tequila, that you're going to love it. Believe me, this kind of infusion has the potential to change the way you perceive tequila forever.
If you usually avoid this Mexican distillate for its penetrating flavor, you will be happy to know that the sweetness of the strawberries will do its thing, transforming it into a softer and more aromatic beverage. Also, who doesn't want to say that they've been ready to party for over half a month? That's just art!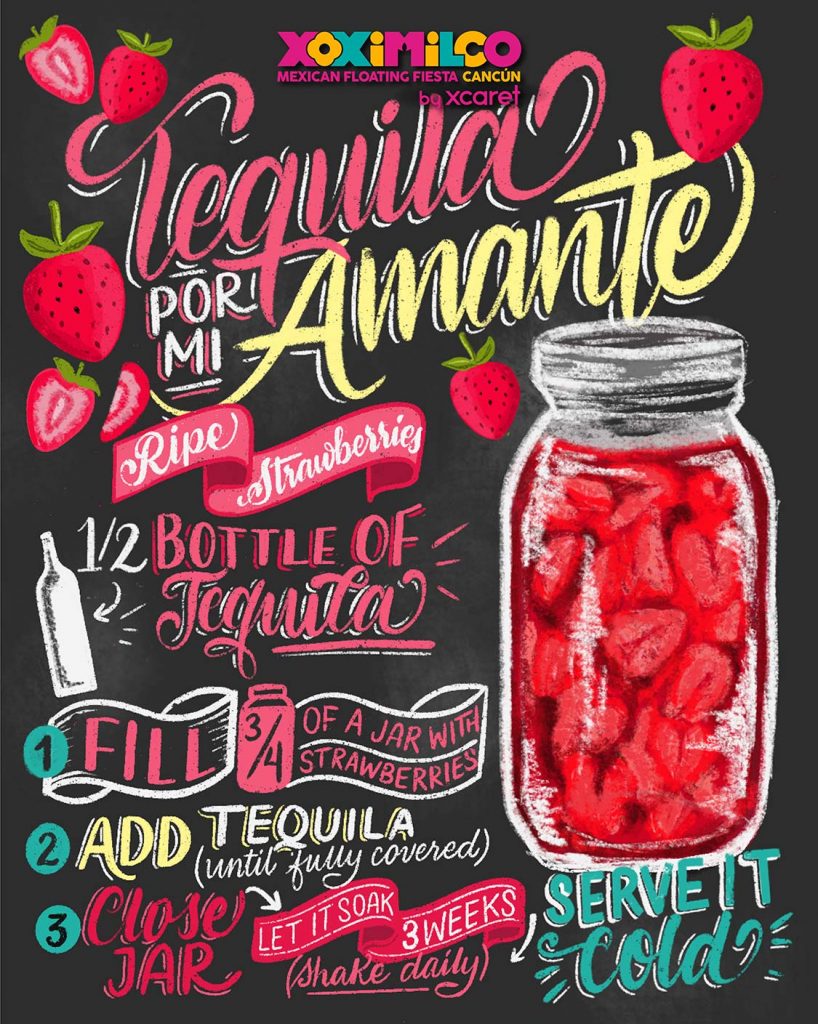 Learn more about Tequila, the traditional Mexican drink.
Ingredients:
Ripe strawberries
1/2 bottle of tequila
Preparation:
Fill ¾ of a jar with strawberries and add tequila until they are completely covered.
Close the jar and let it soak for three weeks in a fresh place.
Shake it every other day and serve it cold.
Which ones will become your new favorite party drinks?