From open water swimming to an amazing catamaran tour
Travel from Cancun and discover Isla Mujeres
For the warmth of its people, gastronomy, tradition, hospitality, and dream beaches, Isla Mujeres is one of the best options for vacationing in the Mexican Caribbean.
There is a lot to say about the beauty of this destination… However, have you ever wondered how many ways to get to Isla Mujeres exist? We have! That is why today we bring you some alternatives to get from Cancun to this charming magical town:
Speedboat
It is a local experience guided by Puerto Juarez boatmen. The crossing from Cancun to the insula is 15 to 20 minutes. The whole tour lasts 10 hours; enough time to practice snorkeling, get to know the most iconic sites of Isla Mujeres and taste some typical dishes.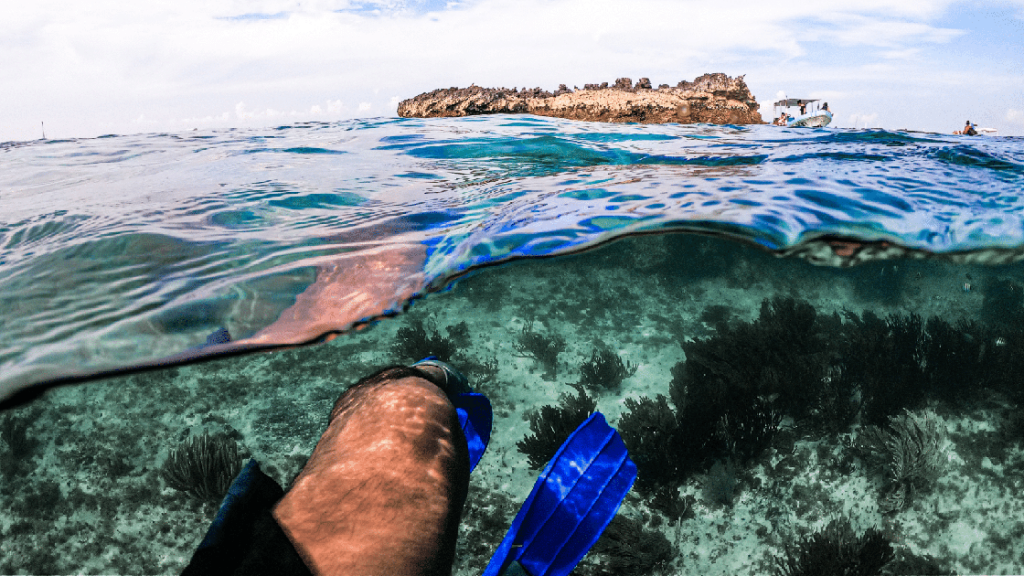 Passenger Ferry
The fastest and cheapest way to get to Isla Mujeres is by ferry. The transfer takes between 25 and 30 minutes. Most shipping companies offer several departures a day, which gives a lot of flexibility to schedule the round trip.
On board the comfortable and modern Ferries by Xcaret, you will find open-air seats, as well as air-conditioned cabins. The ferries also have Wi-Fi, toilets, seats, and spaces designated for people with disabilities, a luggage storage section, a drinking fountain, and a pet-friendly area (that's right, they are pet-friendly). Travel tip: If you plan to bring your bicycle to the island, you can take it as luggage.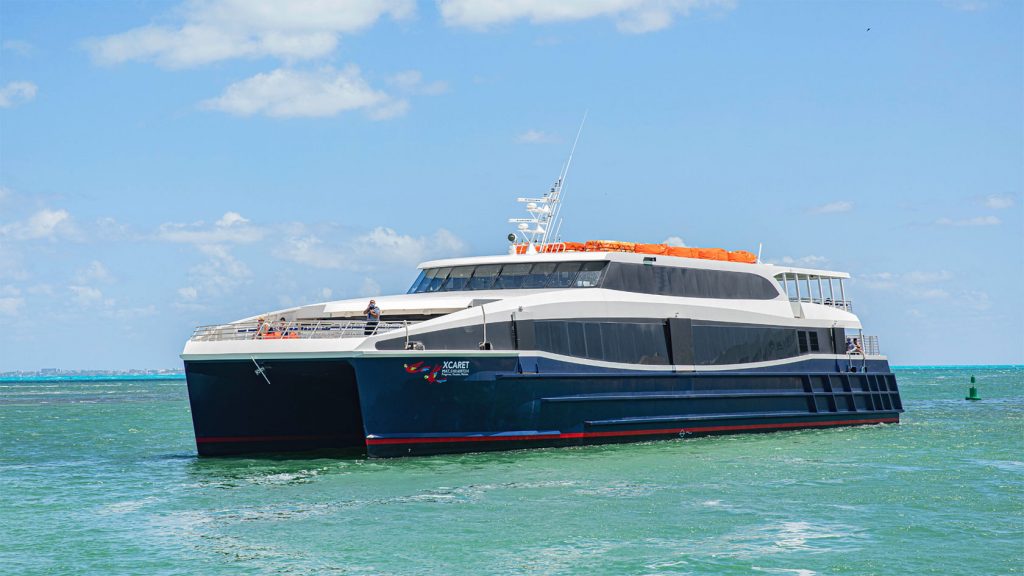 Vehicle Ferry
Is it possible to transport my car from Cancun to Isla Mujeres? The answer is yes. In case you didn't know, there is a car ferry that will carry anything from a bicycle to a family car. This service is only available at the Punta Sam terminal pier.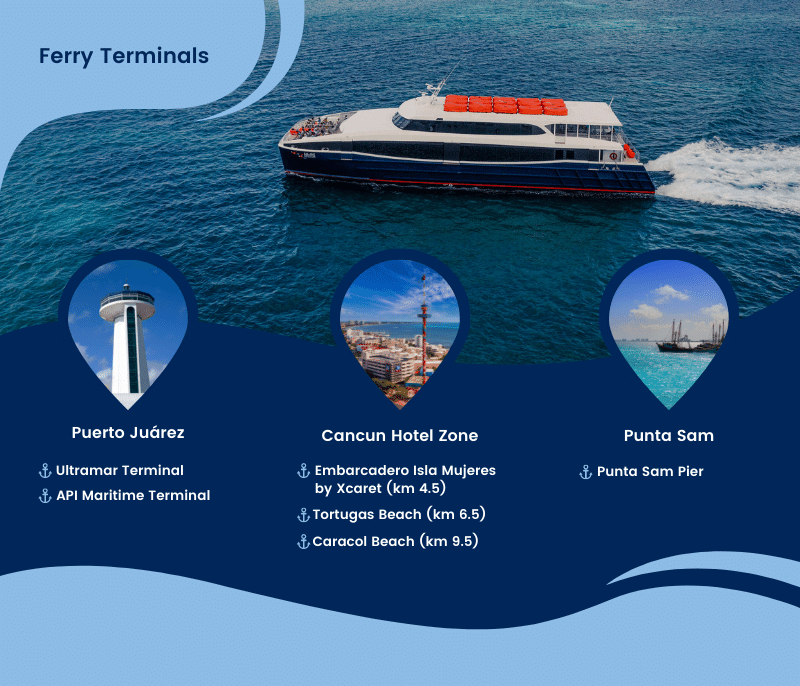 Yacht tours
Another option to visit this paradise is by yacht. The average tour time is between 4 to 8 hours. On tour, you will have the opportunity to snorkel, explore the island, enjoy a delicious local meal at some of the beach clubs and relax on a lounge chair by the sea or on the boat's sundeck.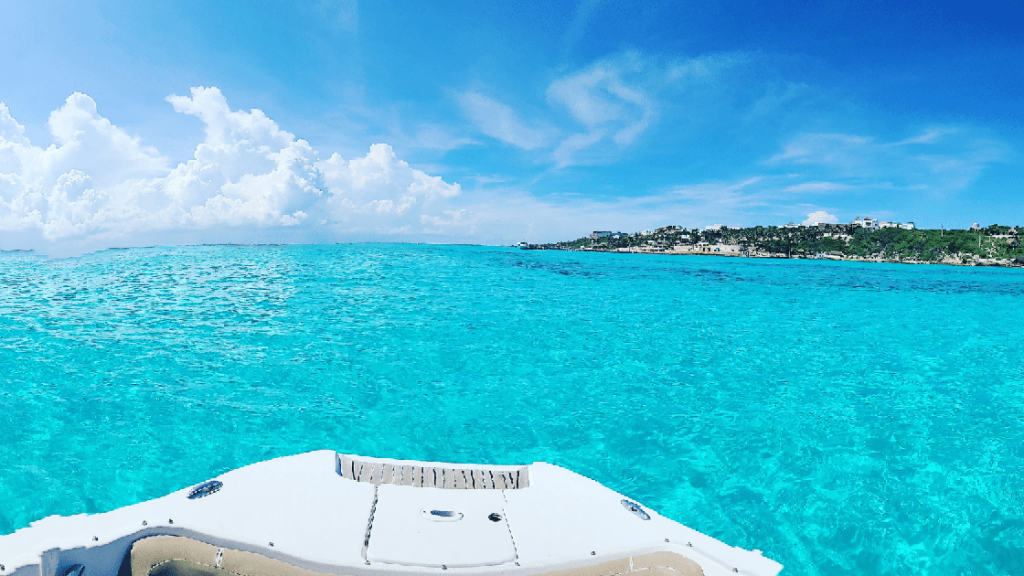 Catamaran
Sailing on a catamaran is an incredible adventure to live in the company of your family, partner, or friends. During the tour to Isla Mujeres, your only mission will be to relax, enjoy and contemplate the turquoise tones of the Caribbean Sea.
Starting in the summer, Catamaran by Xcaret will offer you two great sailing experiences: Catamaran Tour Round Trip and Catamaran-Ferry Tour. Both tours will depart from kilometer 4.5 of the Cancun Hotel Zone,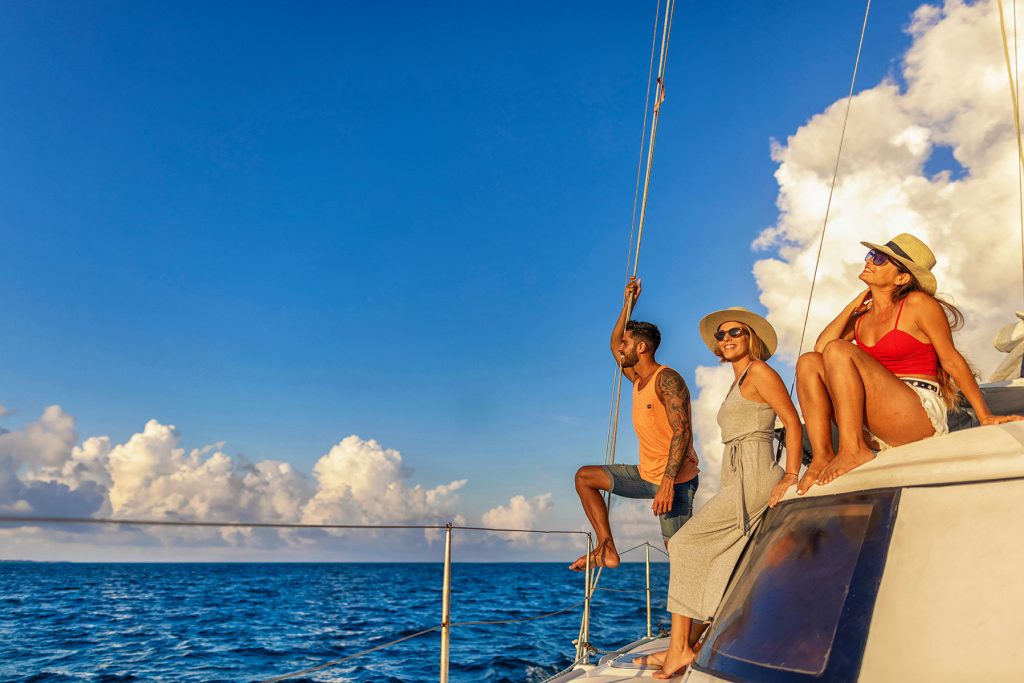 Let's start with the Round-Trip Catamaran Tour. The first stop is the El Meco reef, where you can experience snorkeling activity and discover its fascinating underwater life. Later, we will disembark at the beach club, where in addition to excellent facilities, buffet food, and an open bar, you will enjoy games, activities, and animation.
The itinerary also includes free time to explore the island's downtown, where you will find a variety of shops and handicrafts.
Back at El Embarcadero Isla Mujeres by Xcaret, we recommend you make valid your access to Cancun Scenic Tower (included in all catamaran tours) and enjoy the best panoramic views at 80 meters high. Simply amazing!
If you want to explore the island at your own pace, the Catamaran-Ferry Tour is your best option. The only difference in this excursion is that the transfer back to Cancun is by ferry. Choose the return time that best suits you in any of the available schedules of Xcaret Xailing.
Are you traveling on a party plan? You will also find boats in Cancun characterized by their contests, dance, and live music.
Open water swimming
For experienced swimmers, there is an annual sport crossing that requires prior physical and mental preparation as-well-as knowledge of breathing, orientation, visualization, stroke, etcetera. It is advisable to have the guidance and support of a coach to participate in this event.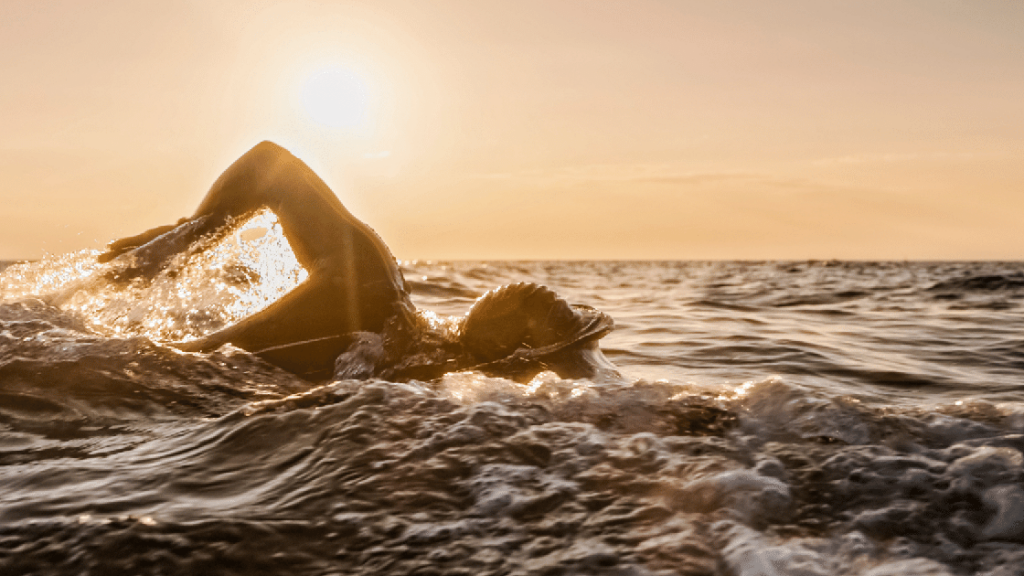 Now that you know some alternatives to get to Isla Mujeres, which one would you choose?