Cancun and the Riviera Maya
They are much more than you think
If you are planning your next vacation, but Cancun and the Riviera Maya do not appeal to you as much because they are "too touristy" and there is not much left to discover… let me tell you that you are so wrong! I have been living in Cancun for three years, in which I have made an effort to discover as much as I can, and, surprisingly, I have not finished yet with this task and I am still constantly amazed by its nonpopular spots.
It is a reality that most things to do in this part of Mexico have to do with water and could sound a bit repetitive. Although, I never get tired of contemplating the turquoise blue of the beaches and I am increasingly impressed by how crystalline the water of the sea and the cenotes can be. But well, suppose that seeing paradise is boring, then read on and get ready, because surely, I will see you soon in one of these destinations.
1.- Leona Vicario's little water hole
Leona Vicario is a small town that is 1 hour away from downtown Cancun. It is located on the free road to Mérida. In this little town, you will be able to taste delicious "Cochinita pibil" and, on Sundays visit the small market that is set up in the main square. The truth is that there is not much to do in the town, but just 3 kilometers ahead you will find a beautiful lake by the road.
You can have a picnic by the lake, go kayaking and have a very nice day. However, true magic occurs when the sun begins to set. The sunsets are incredible here. If you like to see the stars, few places offer quite a view like this one. The light pollution and the orientation of the Milky Way are perfect so that it can be observed with your own eyes and be amazed.
It is worth mentioning that, to see the stars, you must stay parked and preferably, inside your car so as not to be a victim of the mosquitos. Being in the middle of the jungle, fauna abounds, therefore, I recommend waiting a couple of hours. Wait until after 9:00 pm and let the magic happen.
2.- Cenote Lu'um – Puerto Morelos
Within the Tour Xenotes, you will visit the Lu'um cenote. A cavernous young cenote that has two light entrances that give a magical touch to this place. The water has a blue color that you will never forget and once you swim inside it, you will be surprised by how crystalline it is and you will also be shocked by its depth.
Reaching it is an experience too, as you will have to descend through a zip-line and cool off in its water. In it, you can swim along and discover a cave with bats. You can also jump off a 2-meter platform and feed your adrenaline. It is one of the best nonpopular spots!
3.- Ritz Beach – Hotel Zone
I know that if I say beach in Cancun, you have a very clear idea of what to expect. Well, let me tell you that you are somewhat right, as this beach is what you imagine, but it's also much, much more. A few people know about its existence, so it is usually empty, and its water is very clean.
It also has a wide sandy coast where you can practice anything that you want. From volleyball, frisbee, sunbathing, playing soccer… everything is possible.
It is important to know that, since it is one of the nonpopular spots of the Hotel Zone, you must bring food and water as there is none for sale of these on the beach. However, you will be able to walk a couple of kilometers to find a store in the Hotel Zone and fill your cooler with the drink that suits you best.
4.- Murals in downtown Cancun
Cancun is full of amazing murals. In downtown Cancun, at Mercado 28 area, you can take a walking tour where you will find huge murals that color the streets of Cancun.
These murals are the works of artists that are financed by hotels or by the Cancun government with the intention of recovering some areas that, due to the passage of time and little maintenance, could have lost the magic they had.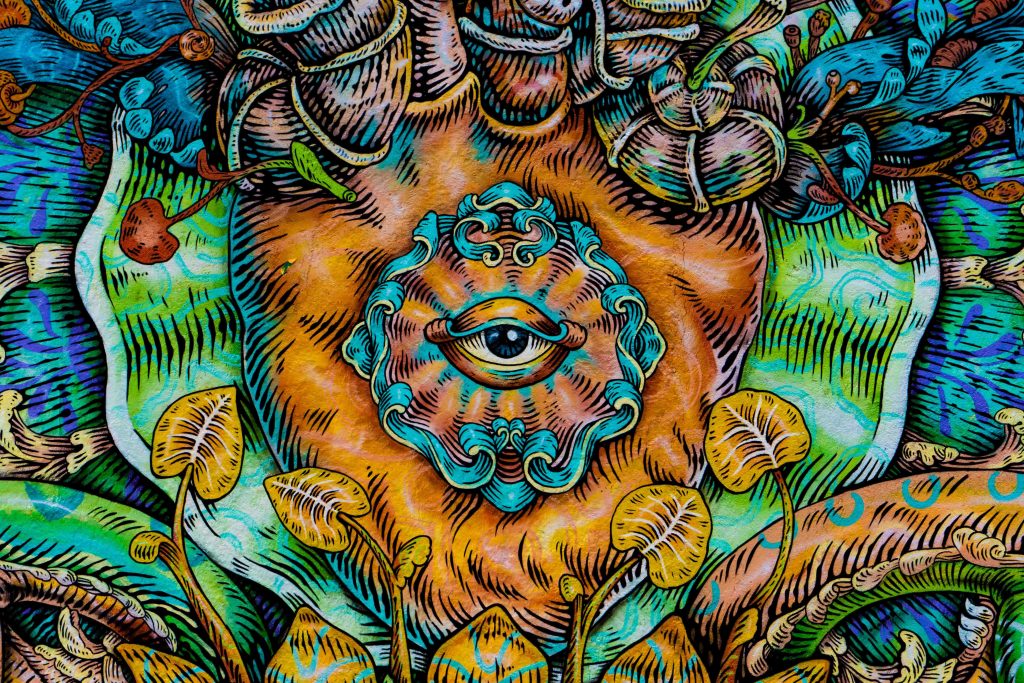 In addition to the downtown area, throughout this you will find many murals with different themes. From author art to representations of pop culture.
5.- Kabah Park – Cancun
After 3 years of living in Cancun, I realized that throughout the city there are many parks that function as little lungs of the city and as recreational centers for people. It is common to see families or young people playing and walking pets. It is a very harmonious environment.
However, one of the most important lungs is Kabah Park. It is a 41-hectare protected area that you can walk or jog along. In it, you will find species that naturally inhabit there such as coatis (a kind of raccoon), crocodiles, birds, iguanas and a wide variety of insects.
It carries out environmental education activities in addition to sports activities. People from the area go to it to exercise outdoors. Touring it is a great experience. Do not miss it!
6.- Malecón Tajamar – Cancun
The history of the Malecón Tajamar is a bit complicated and, sadly, it has to do with politics. But don't worry, I won't bore you with those topics. What you have to know is that it is an area of 71 hectares full of mangroves overlooking the Nichupté lagoon. However, civil society managed to stop construction. Only the main avenues and a passage with a view of the lagoon remained.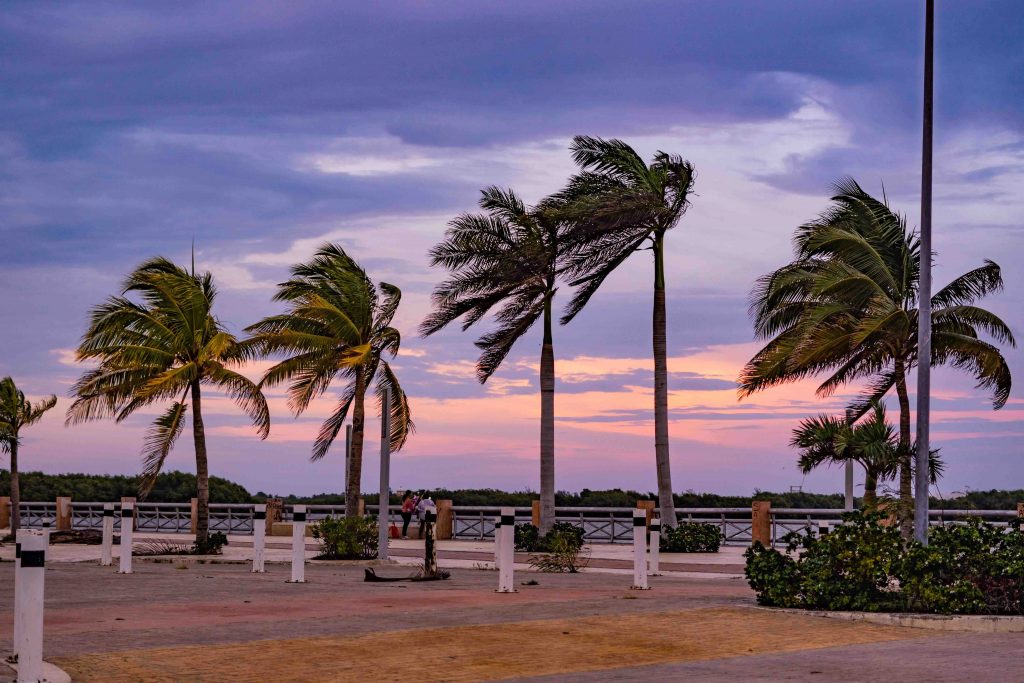 This area became a place where locals go to ride their bikes or skates and walk with pets. The view helps a lot to make this a place for photographers to come do sessions with a natural touch and always with a view of the lagoon and the Hotel Zone. Come learn a little more about the Cancun lifestyle.
7.- Punta Brava – Puerto Morelos
Puerto Morelos is a town 40 minutes from Cancun going to Playa del Carmen. In the part that faces the Caribbean Sea you can find restaurants and many beach clubs with incredible views of the sea.
However, a gem of Puerto Morelos is a beach just a few kilometers away. Punta Brava, one of the best nonpopular spots. If I am being honest, it's not the best "sand beach" because there are many stones that prevent you from bathing calmly. However, if you like to camp and see the stars, this place is ideal.
Here you can put your tent, make a campfire and observe the stars while listening to the waves of the sea. You will be away from the city so there is little light and noise pollution. It's an incredible place!
The only way to get there is by car and you should arrive with food and drinks as there are no sales or stores nearby (15 or 20 minutes away by car). There are no toilets or light. You will be living an adventure on the beach.
8.- Xcacel – Xcacelito – Riviera Maya
The best of the destination in one place. This is the definition of Xcacel – Xcacelito. It is a beach in the Riviera Maya where you can find a beach club and a pretty beach with crystal clear water and plenty of space to play some games.
The magic of this place is that you will also find a small cenote with fresh water, perfect for bathing after sunbathing.
In addition, it is an area in which the turtles go up to spawn, so you will surely see along the beach their marked nests. Be very careful with them! You could step on one and that is not something that will help your karma.
9.- Isla Blanca – Cancun
Isla Blanca is my favorite place in Cancun. It is not officially part of Cancun's municipality. Actually, it is part of Isla Mujeres, in its continental part. It is a virgin corner of Quintana Roo where the beaches are AMAZING.
You can find wide beaches where you will surely see local people enjoying a beach day with their pets or people practicing kitesurfing in the lagoon.
If you have a chance, don't miss the sunsets here. They are truly unforgettable, and you will surely have the best postcard of your vacation. This is one of the best nonpopular spots in Cancun and Riviera Maya. You really shouldn't miss it.
10.- Reefs near Cancun (you can get there swimming or kayaking)
Why pay a tour if you can get to the reefs or clearings by swimming or kayaking? It is possible, however, I highly recommend going with a local who already knows how to get to these areas. Also, carry a buoy with you or a life jacket. Even if you know how to swim very well, safety is always the most important thing while at sea.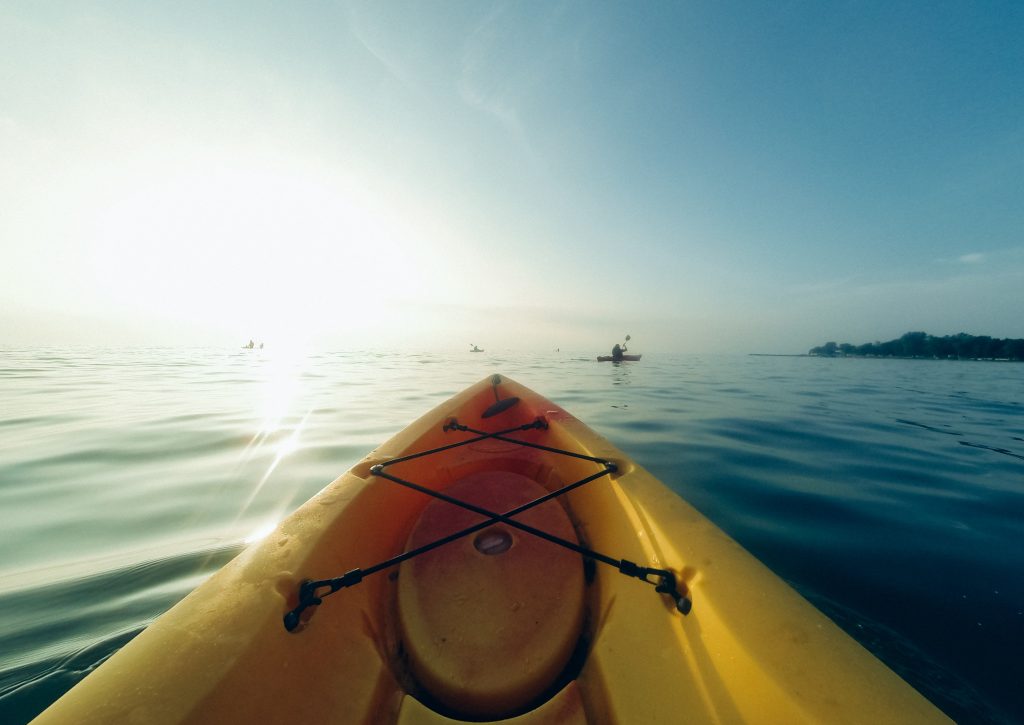 Once you reach the clearings or Cancun reef, you will know the beauty of the Caribbean Sea beyond the beaches. Do not forget your underwater camera and that this requires a lot of physical condition. You will at least be swimming a kilometer. It doesn't sound like much, but trust me, swimming at sea is harder than it sounds.
Weren't you surprised to see these nonpopular spots in Cancun and the Riviera Maya? Pack your suitcase and visit the B side of this incredible tourist destination, you will love it!
Do you know any nonpopular spots in Cancun and the Riviera Maya? Write it in the comments!