Everything you need to know about the new Xcaret ferry service.
Great experiences start with an X.
A new member joins the Grupo Xcaret family and is ready for you to live the best sailing experience. Xcaret Xailing is the new ferry service in Cancun, with Isla Mujeres, Magic Town, as its destination. Travel by ferry through the Cancun-Isla Mujeres route with Xcaret Xailing.
If you want to know more about this beautiful destination, travel from Cancun to Isla Mujeres and visit the island known for being the place where the first rays of light enter Mexico.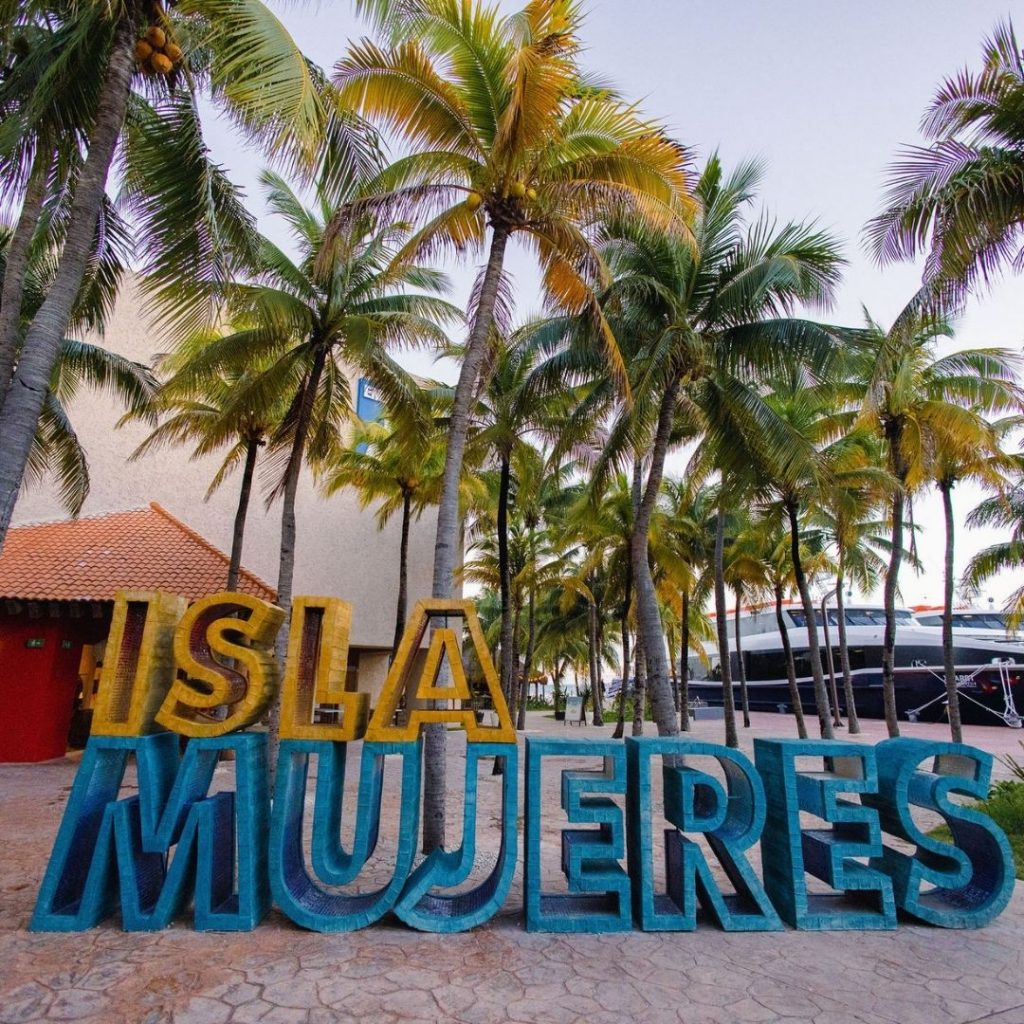 Its location is at Embarcadero Isla Mujeres by Xcaret in Cancun's Hotel Zone, exactly, at km 4.5. It has parking space for anyone who wants to arrive by car and leave it there while traveling. The parking fee is per hour.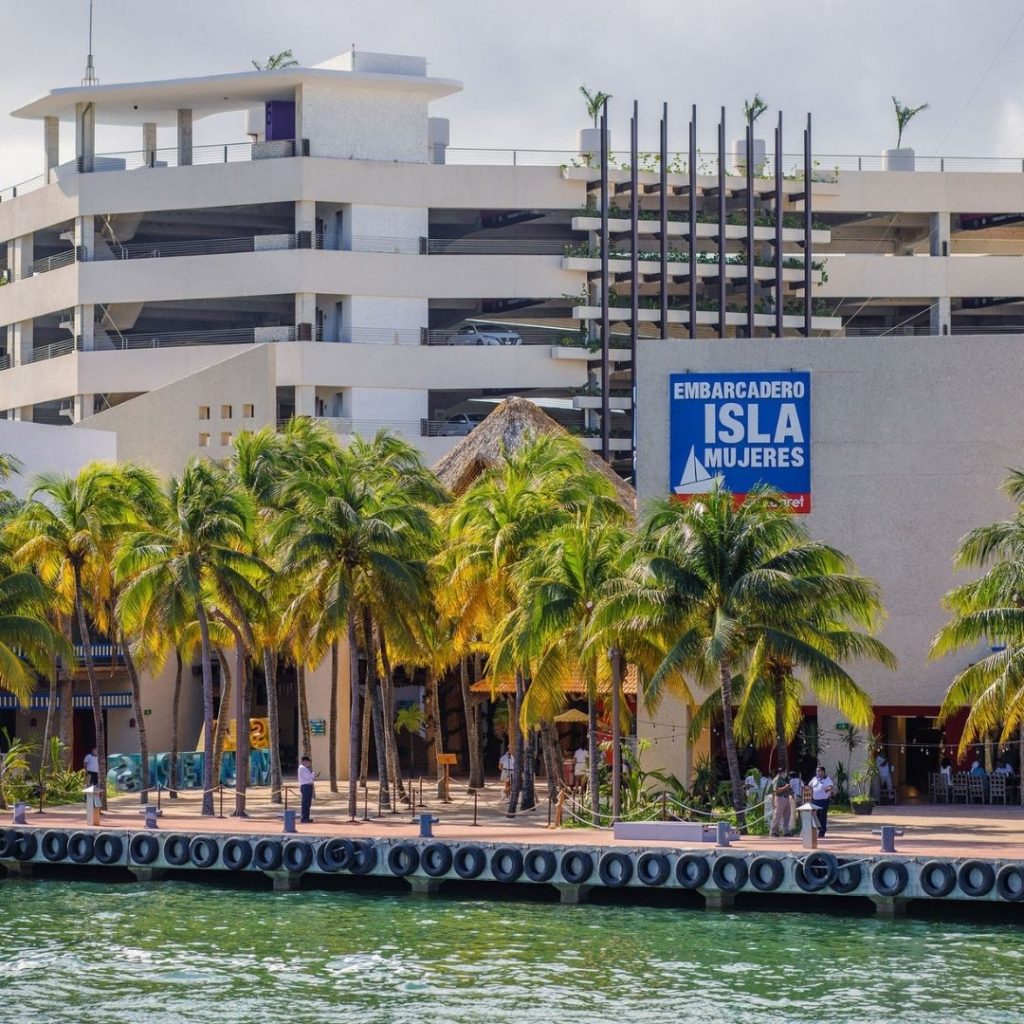 The Embarcadero in the Hotel Zone of Cancun.
Here you'll be able to purchase your round or one-way ticket at the ticket booth and learn about the departure and arrival schedule.
The round ticket works by date. You can use it at the time of your preference.
If you prefer to stay more than one day at Isla Mujeres to enjoy the beach and visit de town, your best option is to buy a one-way ticket. On the island, you can purchase your ticket back to Cancún at the pier in Isla Mujeres.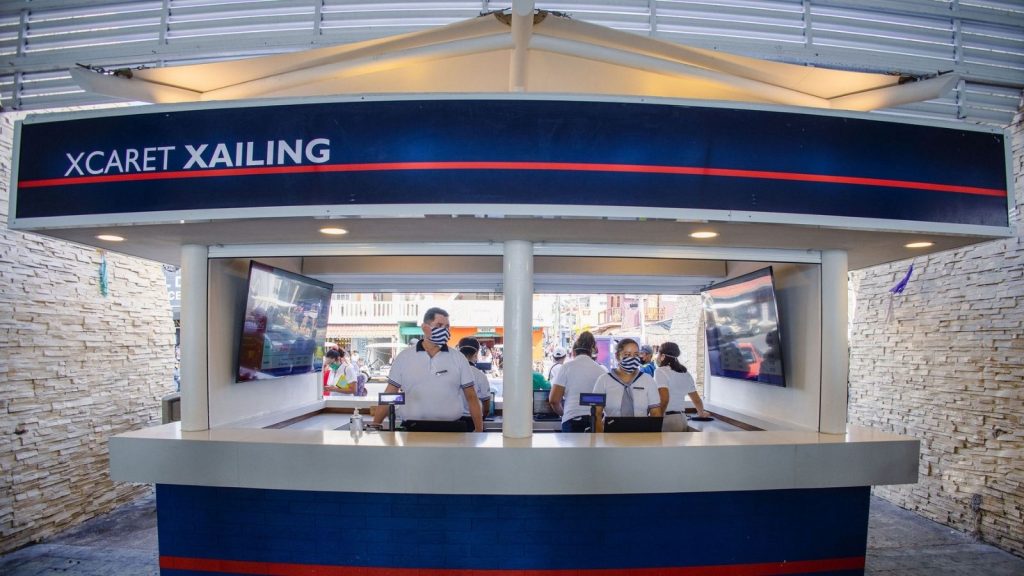 Next to the ticket office, you will find the Xcaret Xailing store, with everything you need to make your trip to Isla Mujeres complete. Facemask with fun designs, swimsuits, souvenirs, beachwear, drinks, and snacks to enjoy. In addition, there is an area with some souvenirs from the Grupo Xcaret parks.
Outside the store there is a cart with hot chocolate and tacos! There is also sweet bread and atole so everyone can have a good breakfast before sailing. Remember to bring cash so you can enjoy them.
The Xcaret ferries
There are two luxury ferries called Xcaret and Xel-Há. They have different amenities to make your trip over the Caribbean Sea more pleasant.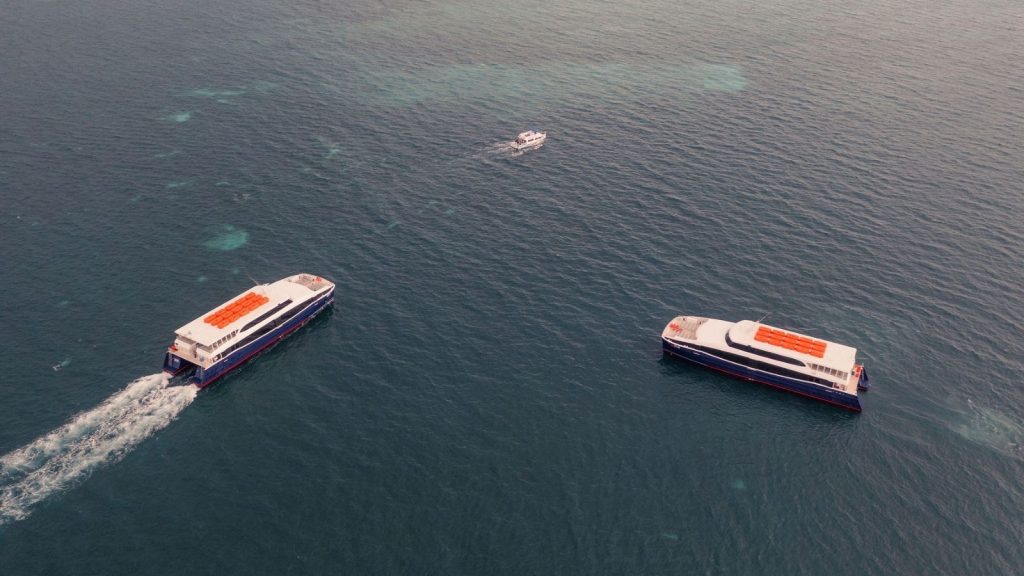 They have a ground floor and an upper floor, both have a closed area and an open area, so you can choose where you prefer to be. The closed area has air conditioning, large seats, and screens where you will see everything that Grupo Xcaret has to offer. The open area is fabulous because you will listen to the sea breeze and appreciate the different shades of turquoise blue of the sky and the sea.
They have services such as bathrooms for men and women, drinking fountains, and plugs in some areas of the ferry. These boats make you feel comfortable and happy while sailing through one of the most beautiful seas in Mexico.
What are you waiting for? The crew is ready to assist you and give you the best sailing experience from Cancun to Isla Mujeres.
Read: 6 Islands you can visit in Quintana Roo.