The best obstacle race in the jungle is getting ready for a triumphant return
in its Nomad 2022 edition
Looking for his running shoes in the closet in 3, 2, 1… It's been 36 months since we saw each other at the last Bravest Race in Riviera Maya. Do we miss the Bravest Race? Of course! Were we looking forward to its return? Hell yes!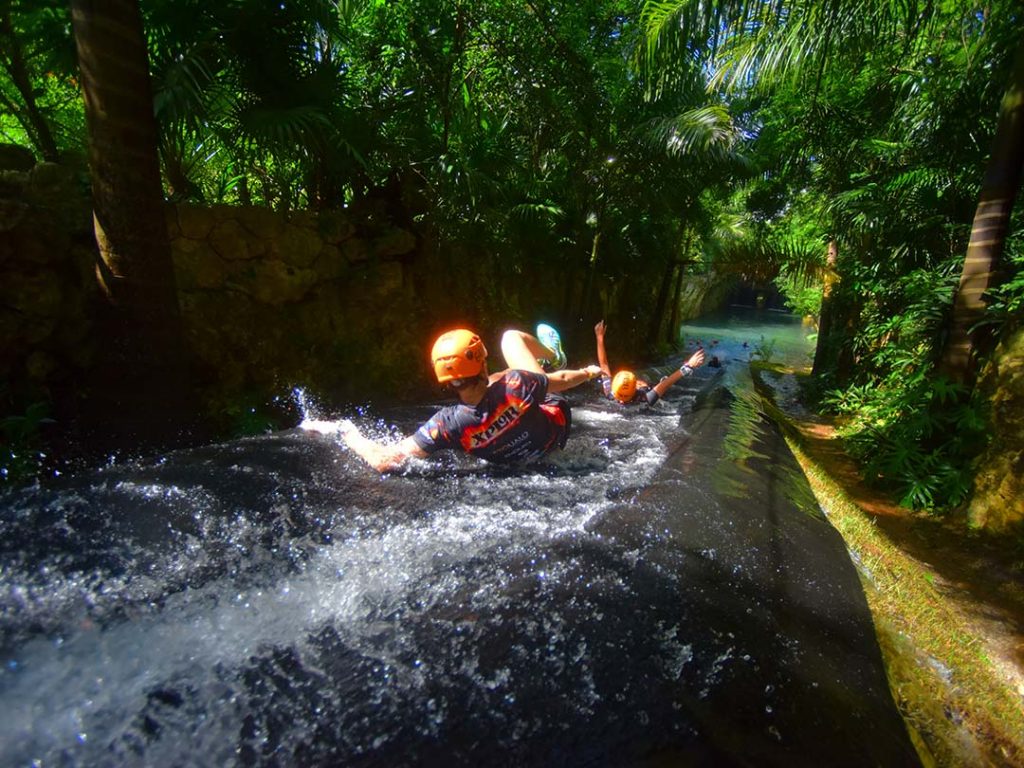 Well, our prayers worked. A few weeks ago, through its social media networks, the Bravest Race gave us clues about the next edition of this race, full of challenges and fun.
A long-awaited return
After this first glimpse, the date and inscriptions for the next race were released on its website. And then we all went crazy! We ran to tell our friends to sign up for our favorite timeslot because tickets were flying.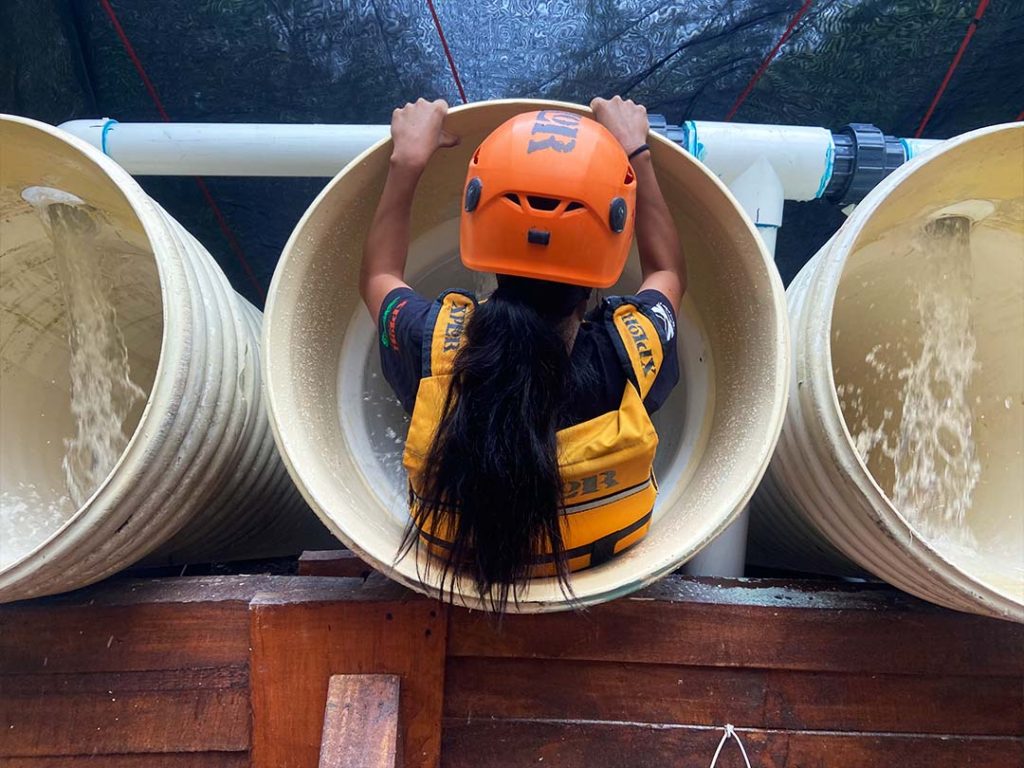 For those who don't know about the Bravest Race
The Xplor Bravest Race was born in 2013 to offer all sports enthusiasts a unique race with natural obstacles and fun challenges in the mud, tires, and ramps. The place could not be better, inside the caves, jungles, and cenotes at Xplor Park in the Riviera Maya.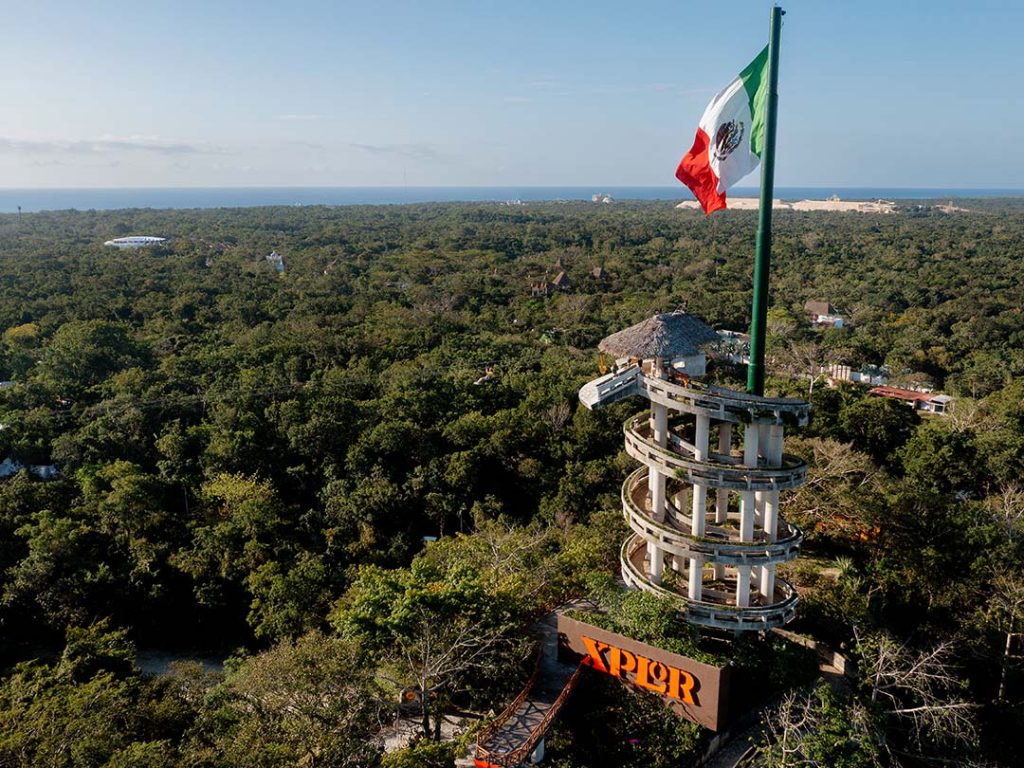 Read more about the most visited zip line adventure park in the world: Xplor's frequently asked questions
Year after year, the Bravest Runners family increases until it becomes a race for the whole family; since you can run it at your own pace or even skip some obstacles with a "chicken pass,' no one is judged here. Instead, it's all about having fun and getting muddy.
Bravest Race Nomad 2022
As many already know, and if not, here I explain. Each edition is unique since many obstacles change, as well as the theme of the environment. This year's concept is to be a Nomad.
So, as a good nomad, explorer, and bravest runner, you will have to adapt to each of the scenarios you find along 5.5 kilometers. So, go forming the tribe that will accompany you to cross the caves, jump from a cliff or sink into the mud… the objective: conquer the more than 40 obstacles and get our Bravest Runner medal.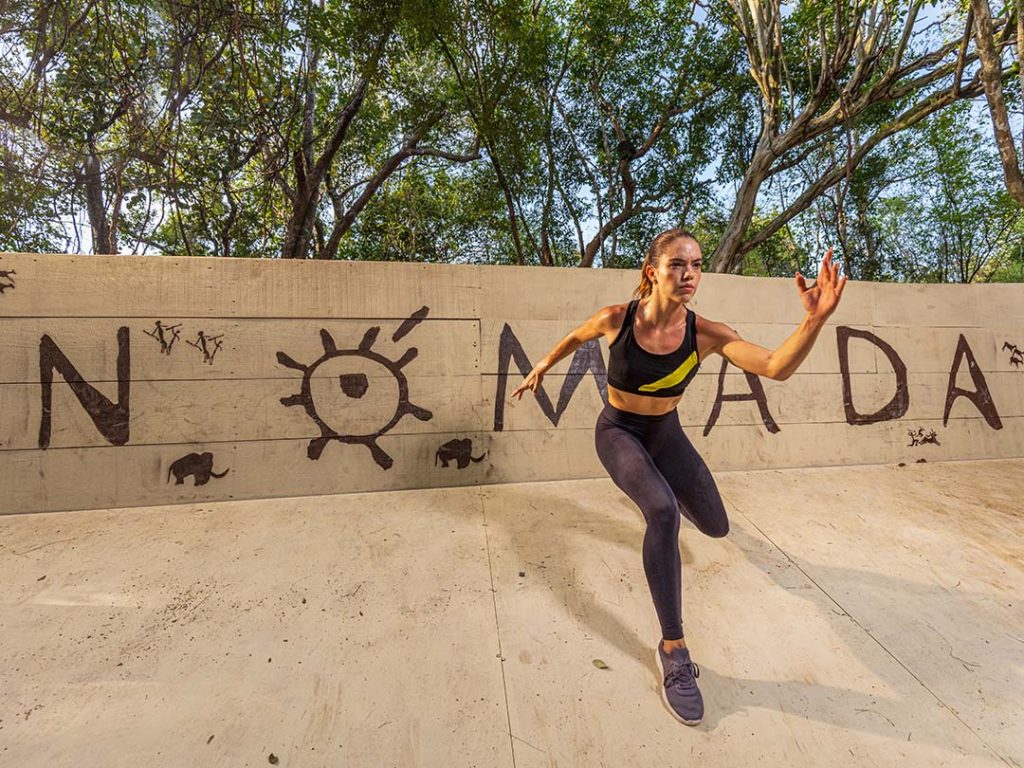 When is the appointment, and how do I sign up?
The appointment is next September 18 at Xplor Park in Playa del Carmen. To register, you must go to www.bravestrace.com or call 998-883-3143, where our customer service will assist you.
The race also has a VIP registration mode, which includes a rich breakfast, a surprise gift (what will it be!?), and your race photo package (up to 12 photo locations throughout the course).
The runners will go out in separate schedules every 30 minutes. Starting from 8:00 am until 3:00 pm. When you read this blog, we can tell you that there are some schedules will be sold out.
The minimum age to participate is 16 years, and an adult must accompany minors. All registrations include a helmet, schedule, race shirt, and medal at the end.
You can also buy your photo package separately:
Presale MXN 349
Race day MXN 399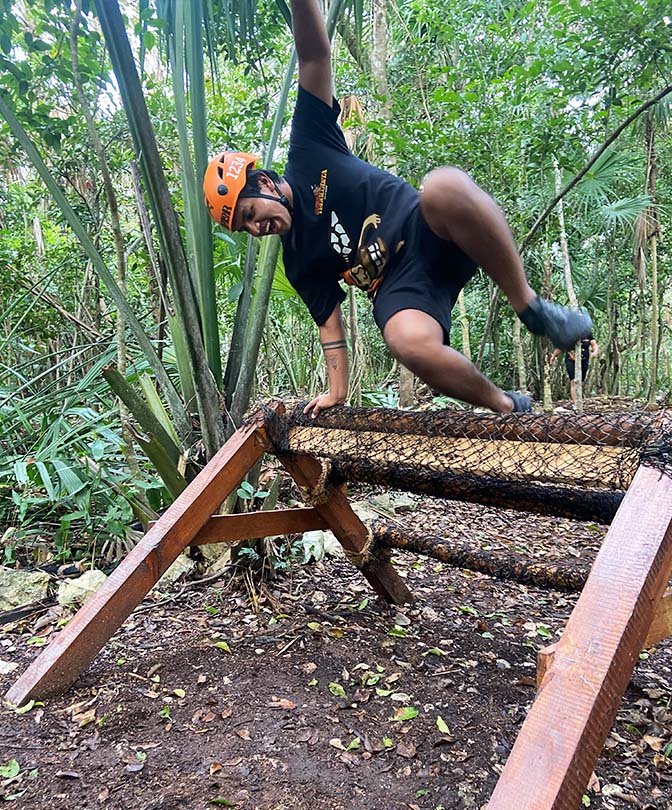 What else are can you do the day at the event?
We knew they would want to know more about the Braves Race Nomads. So the Xplor team has prepared a Beast Feast for us this year. Before and after the run, you can spend time with your friends and family, visit the sponsor stands and food stalls, and take your souvenir from the Bravest Race Nomad and music.
And for the little ones, we will have the already classic and very fun Mini Bravest. Here no one is left without running.
FINALLY, HERE ARE A FEW TIPS FOR BEFORE, DURING, AND AFTER THE BRAVEST RACE:
Remember to bring your registration and ID on race day.
Pack a backpack with a dry change of clothes, tennis shoes, or sandals once you're done running. Don't worry; we will have a wardrobe for your things.
Take your time to arrive. Please note that parking will be at Xcaret or Xenses. In addition to the time at the box office to collect your runner's kit and the warm-up time.
It is worth coming dressed up. Here we are fans of those who run with style.
Bring comfortable tennis shoes with a good grip. Keep in mind that they will get completely wet and be covered in mud.
Enjoy the race and take your own pace. The joke is to complete all the obstacles!
We will have a shower area so you can wash off the mud and change.
Carry cash or a card in case you want to buy food or any Bravest souvenir (in stores, they always shine with epic you will find the perfect gift to remember your race).
Now you are ready for your next challenge in the Bravest Race Nomad! Hurry up to register, alone, as a couple, with friends, etc…
TELL US, WILL THIS BE YOUR FIRST BRAVEST RACE? WHAT DO YOU EXPECT FROM THIS EDITION?