Fun has no limits
Enjoy life and forget about the age
Age is not an excuse if you want to experience new experiences. Having 60 years old is not an excuse for staying at home, watching TV or listening music. That age is the perfect time to go out and explore the world. If you liked to explore, to live new adventures when you were young, in your 60s this doesn't have to change. That is why in this blog post we will tell you about the activities that seniors can do during their visit to the Riviera Maya.
You will be surprised by some fun activities you can do, some of them may represent a challenge but nothing unrealizable.
1.- A bike ride in Cobá

To do this activity, it's necessary to know how to handle a bicycle. Since it is not an extensive route, it's ideal for exercising and at the same time to watch the nature. We only recommend taking precaution as the paths can be bumpy.
If this activity is one of your favorites, you may be interested in reading: The 4 Best Summer Bike Rides In Riviera Maya.
2.- Visit a new wonder of the world: Chichen Itza.

If you are visiting the Riviera Maya and you haven't visited Chichen Itza, you can't miss it! For this activity, we recommend you take a guided tour with round-transportation to and from your hotel. Wear comfortable clothing and shoes to enjoy the visit.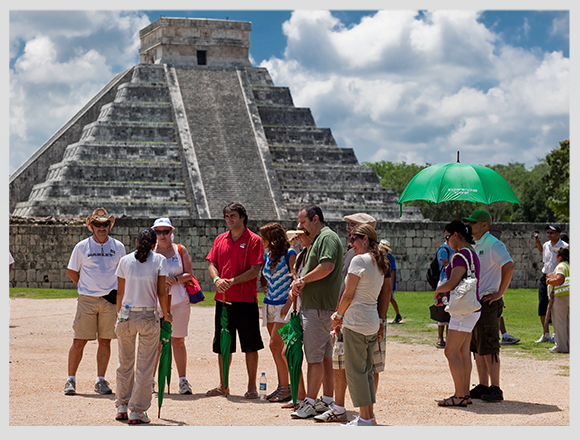 3.- Bird watching and swimming in a Sian Ka'an lazy river

One of the ideal activities to be in contact with nature. To swim, you don't need to be an expert swimmer since the action is short and the height of the water doesn't exceed 5 ft deep.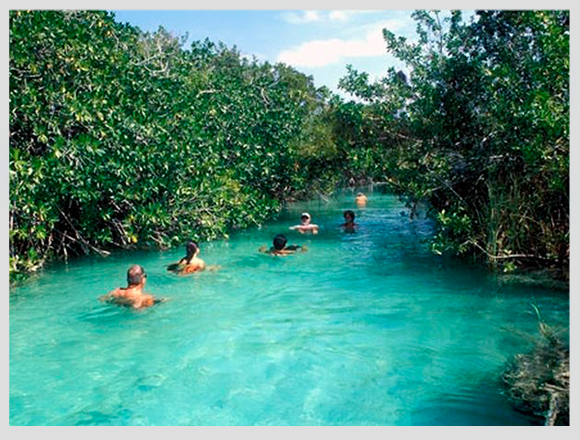 Picture: wiki-turizm.ru
4.- zip lines in a cenote

Do you feel like having an adrenaline rush? Xenotes is a tour where you can do this activity in a fun and safe way. Your only worry will be to have fun and refresh as you jump into the cenote waters.
5.- Swim with whale shark

Although these beautiful marine animals could make us feel afraid of their size, in fact, they are entirely harmless. To take this tour, it is essential that you do it with some authorized tour operator that provides you security and accompaniment throughout the tour. This activity does require that you know how to swim since it is done in the open sea, however, it doesn't require many conditions.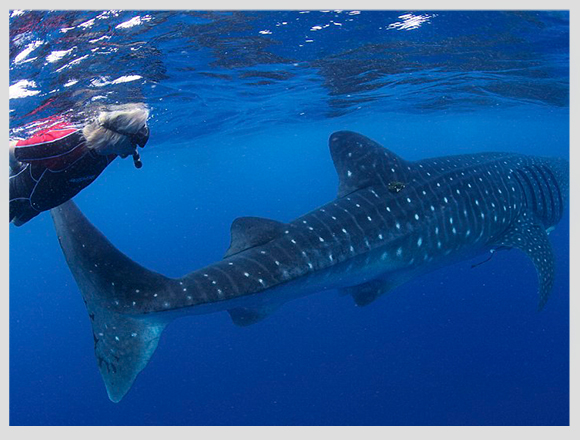 Picture: dailymail.co.uk
6.- Relax in flying hammocks

Have fun as a child with the Hammock Water Landing in Xplor. This is an activity that anyone can do, it is entirely safe and fun.
If you want to know a little more about this singular activity, we invite you to read: 6 Adventure Activities You Can Do In Xplor Park.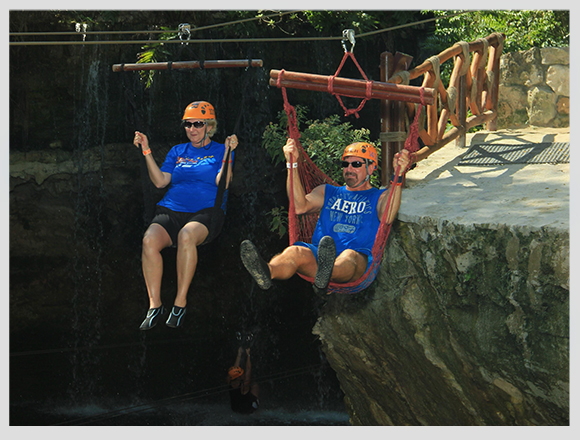 7.- Take a walk in a colonial town

Enjoy the tranquility of the colorful city of Valladolid. This is located approximately 3 hours away from the Riviera Maya and can be reached by car or by guided tours. It is the ideal place to rest and relax after some adventure or physical activities during your vacation.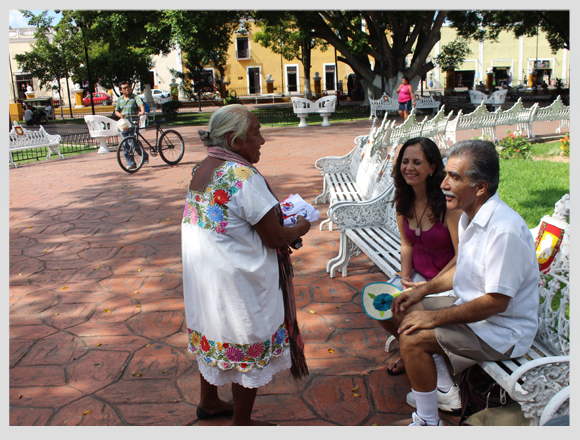 Have you ever visited Riviera Maya? What other activities for seniors can you recommend?