Fun with nature
Xel-Há besides being a natural paradise where adult people come to relax, snorkel and drink, it is also a world of fun for the little ones. If you have any doubts about it, we invite you to continue reading because in this blog post we share with you some of the activities that your children will love to do in this Park.
For the little adventurers
Snorkeling
Children can swim in an inlet where they will discover so many colorful fish such as angelfish, surgeons, blondes, damsels, parrots, snappers, groupers, sergeants, puffer fish, rays, and some barracudas. Are you ready to put on your vest and accompany your little ones to discover the underwater world?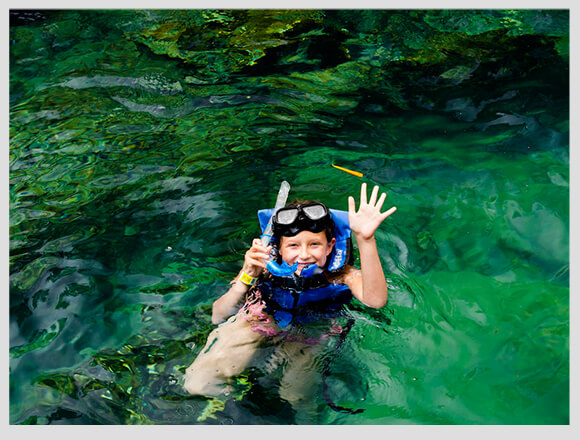 Float around in an inner tube
If your little ones don't like to swim, another option to enjoy the water is floating calmly and relaxed in our inner tubes, we have double and single. Do not forget to pose for the cameras!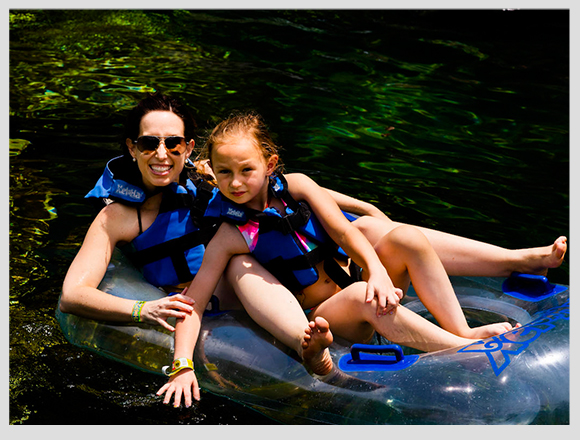 Children's World
In Xel-Há we have an area called the Children's World, where the little ones will have fun for hours. In this area, there is a kids pool, playground with slides, climbing ropes, ups and downs, crocodile tunnel, and much more.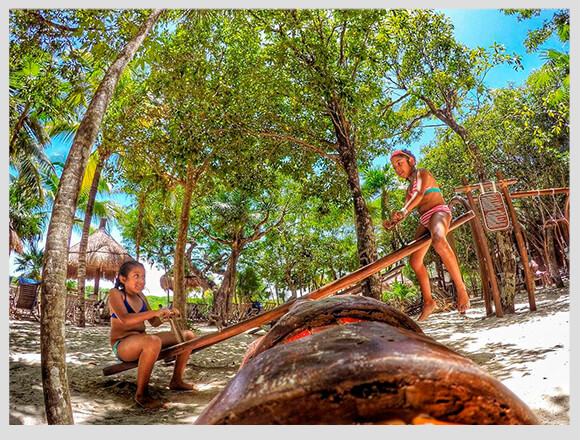 To jump at the Cliff of Courage
Because children are braver than adults (many times) we are sure that they will love to jump off the Cliff of Courage and once they do, they won't stop.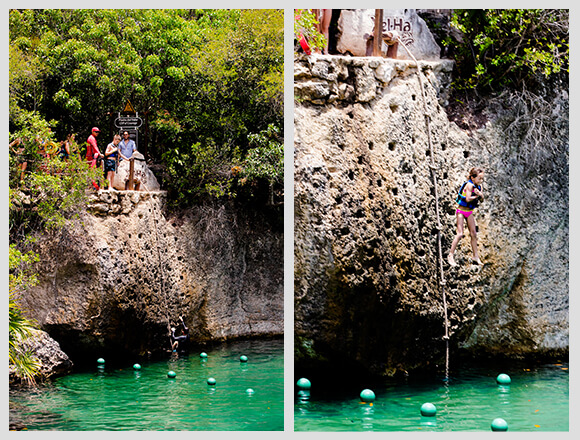 Salpichanga (zip-lines) and Trepachanga
Within the Adventure World of Xel-Há, we have the favorite activity of the little ones: the Salpichanga, which are small zip lines where you land in the water.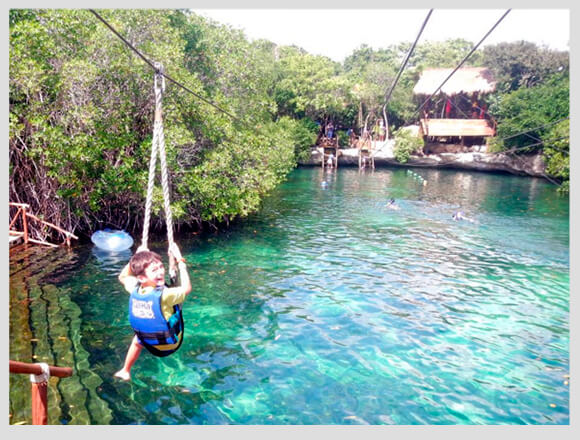 Chuck Kay's Flight
Here the little ones will be able to fly from a small vine and land in the crystalline waters of a cenote. Are you ready to throw yourself and your little ones into the fun?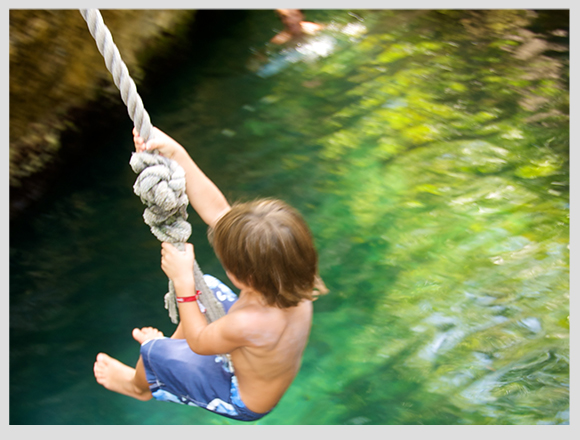 To do Snuba
Immerse yourself and your children in the sea world with Snuba Caleta an optional activity of the park (this means it has an extra cost). In this activity, you and your kids will be fitted with Snuba equipment which offers all the freedom of movement and the ease of breathing underwater, since the system facilitates the activity by carrying the oxygen tanks in a raft.
You can not miss this new way of exploring the sea and the variety of marine flora and fauna of Xel-Há! If you need more information, we invite you to see: Snuba Caleta.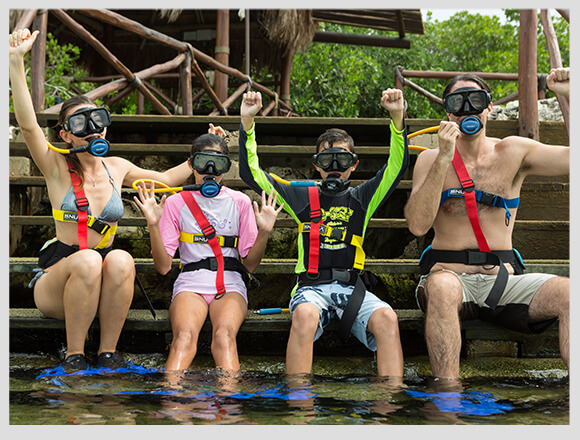 Bike Ride
It's time to take a bicycle and explore the jungle in the Land of Huh. The ride takes approximately 15 minutes, and the children can discover the endemic vegetation of the Riviera Maya.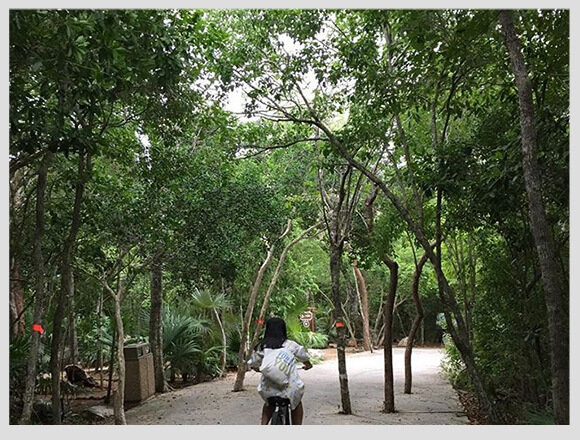 Walk through the Floating Bridge
A challenge for the little ones, since their balance will be put to the test in the Floating Bridge. Do you think your little ones would dare to cross-running?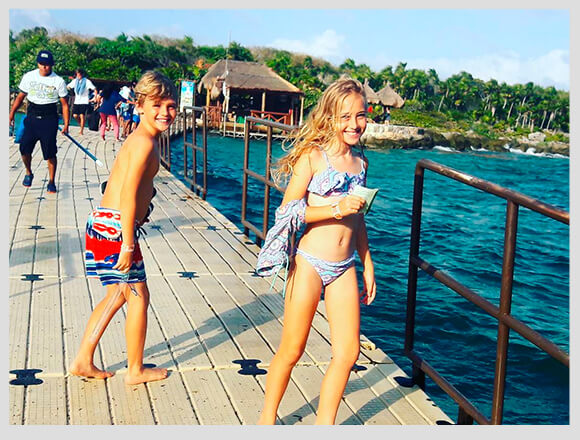 Manatee Encounter
This is an extra-cost activity where children can interact with these aquatic mammals. In it, the little ones can feed and learn everything about this species. It is an educational activity, and because they are susceptible animals and we take care of them. We love them very much, but this activity is not always available, so we ask you to check availability directly at the park.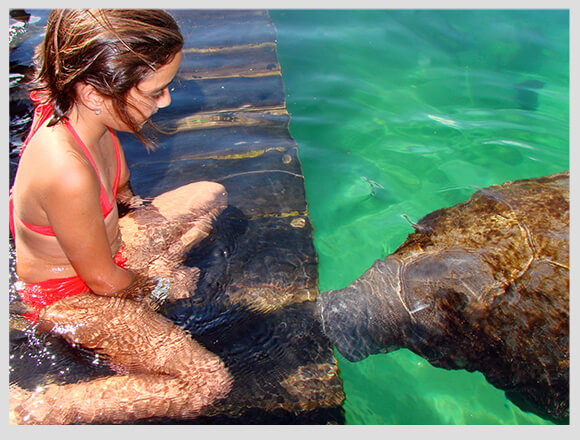 Eat Ice cream
What better activity for a child than eating ice cream? In Xel-Há, you can eat as many as you wish! We have vanilla ice cream, chocolate, and combined. Which one do you think your kids like best?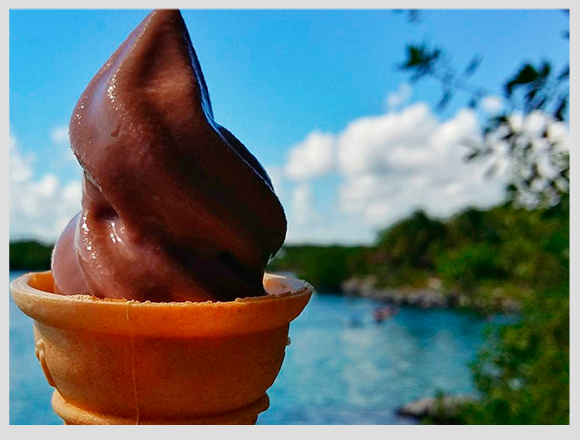 To fly a kite
One of the children's favorite activities is flying kites. This activity is carried out every day next to Scenic Lighthouse at 4:00 p.m., however, it is essential to fill out a register to be able to carry it out, so we ask you to approach the visitors center as soon as you arrive at the park.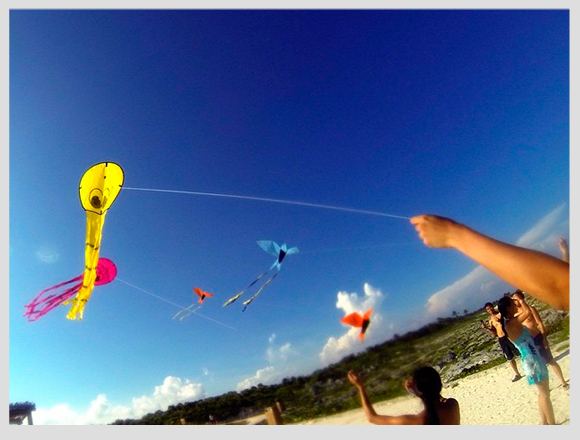 To hold colorful birds
The little ones love the animals. In Xel-Há you can meet and keep photos, of beautiful colorful birds, from macaws, lizards, and toucans. It is an excellent way to get in touch with wildlife.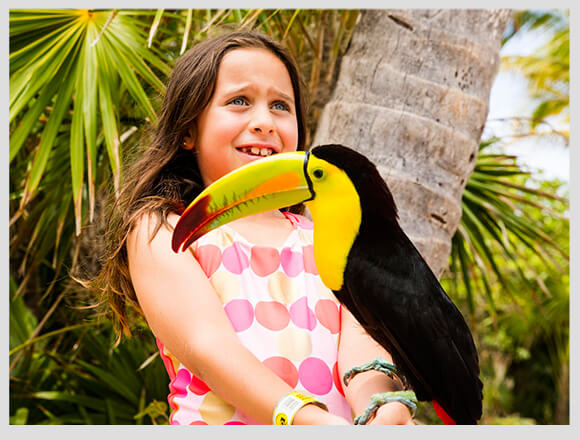 Stingray Encounter
Allow your little ones to interact with this unique species. During this optional activity (extra payment) your children can touch and feed the stingrays and at the same time snorkel in the crystal waters of Xel-Há. To carry out this activity we recommend you schedule it from your arrival at the park, and if you require more information here we share it: Stingray Encounter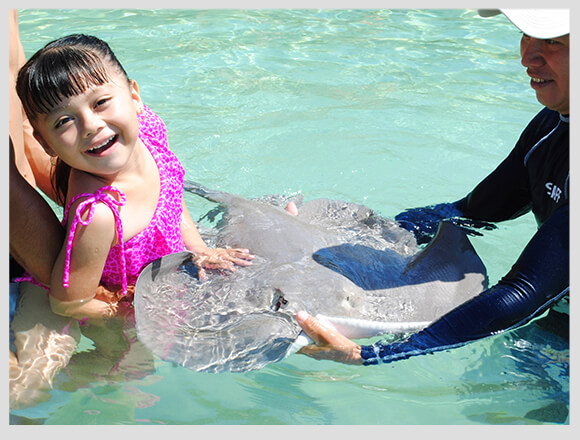 To rest in a hammock
Because they also like to relax after all the fun, on our Island of Hammocks they can do it with some delicious alcohol-free drinks in their hands.
If you still do not convince yourself to visit the Riviera Maya with your little ones, you have to read: Reasons why you should take your children to Xel-Há park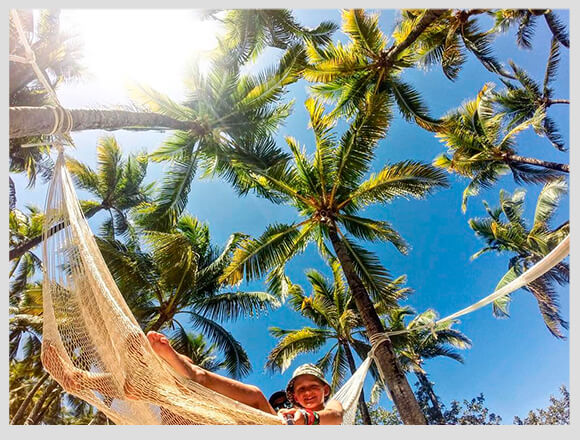 To observe fish at the Observatory
The little ones will love to enter our Observatory since it is a boat that inside has glass on its sides so that they can observe all the marine life that surrounds Xel-Há. In this observatory, the little ones will also be able to be captains of the ship.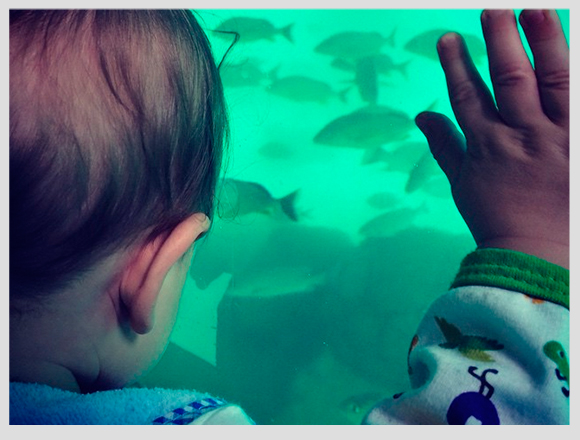 Slide down from our Scenic Lighthouse and admire the beauty of the Riviera Maya
Admire next to your little ones the unbeatable view that our Faro-Mirador offers from 40 meters high. To fall in love with the aspects of the Riviera Maya, read: The Best Panoramic Views of Quintana Roo.
After admiring the landscape provided by the Lighthouse, have fun sliding with your little ones in our circuit of slides, we are sure that you and your kids will want to repeat this experience a thousand times more.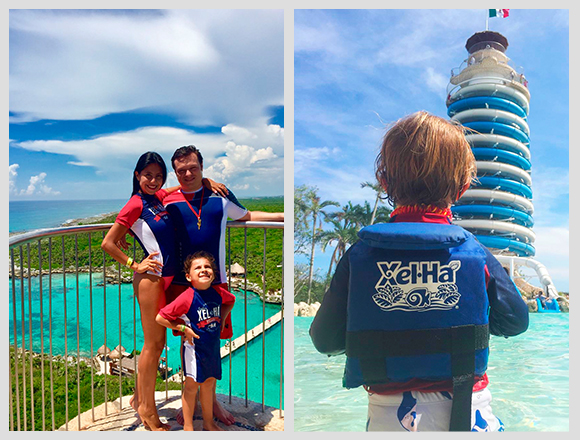 We have already presented you with some of the fun activities that your little ones can do and enjoy in Xel-Há, but if you are still thinking about what else they can do while in the Riviera Maya, we invite you to read:  10 Activities Kids Must Do Before They Are 10.
Are you ready to have fun with your children?