If it's not a gondola nor a boat, then what is? …
Trajiwhat?
As you might have heard before, we Mexicans are very good when it comes to fiesta, we are party animals, heart and soul, "and so, let me tell you about a place full of tradition, color and good music where you will find the true meaning of Mexico". Come with me if you want to know what does Mexican boats look like, why are they so famous and why are they called "trajineras".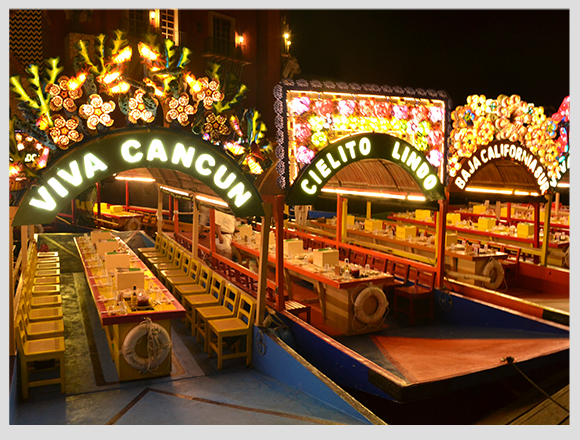 The spanish verb trajinar means "to carry goods from one side to another"; that's why we call these kind of boats "trajineras". Trajineras were born in the era of the former president of Mexico Porfirio Díaz, since he wanted to please his guests by giving them a tour through the famous canals of Xochimilco in Mexico City. The first trajineras used to have woven roofs and chairs made out of a plant called tule, and they were decorated with floral arches with female names on them, such as "María" or "Rosario". Nowadays, not only you can still find these typical trajineras in Mexico City, but you can also enjoy a fun ride within the beautiful scenarios of Cancun. So join me in this countdown to discover the difference between a trajinera and a regular party boat.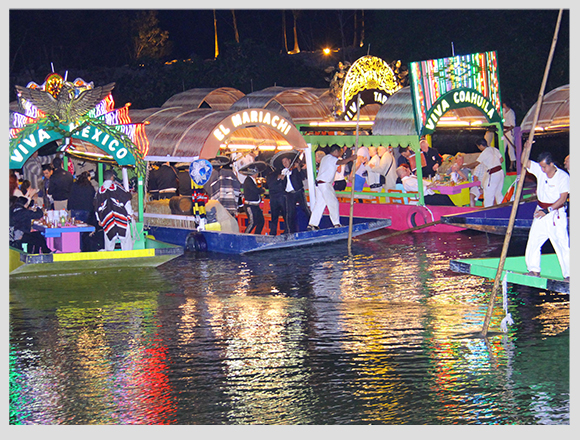 4.- It's not a gondola
Although in a gondola there can also be a guy in charge of paddling while singing "ay, ay, ay cielito lindo", that would definitely not be a trajinera. And that is because a gondola can only fit 6 people, while a trajinera can hold a party with 20 friends.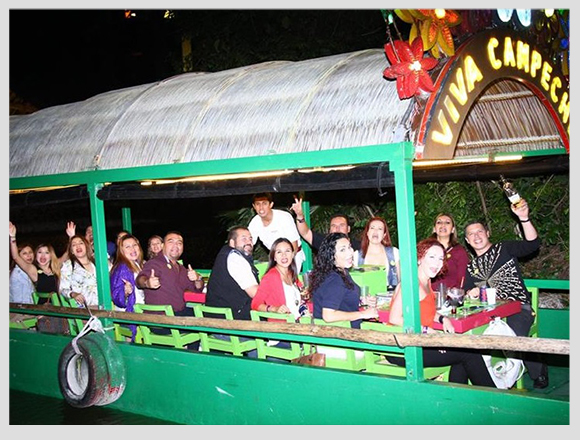 3.- It's not a canoe
Just a minute! In Xoximilco Cancun only a person is paddling while in a canoe more persons paddle, then is it or is it not a canoe? First of all the trajinera is not small since the whole mariachi manages to fit in, even "Los Norteños" have enough space to play on board, including their set of drums, which of course wouldn't be possible in a canoe, so, no, it is definitely not a canoe.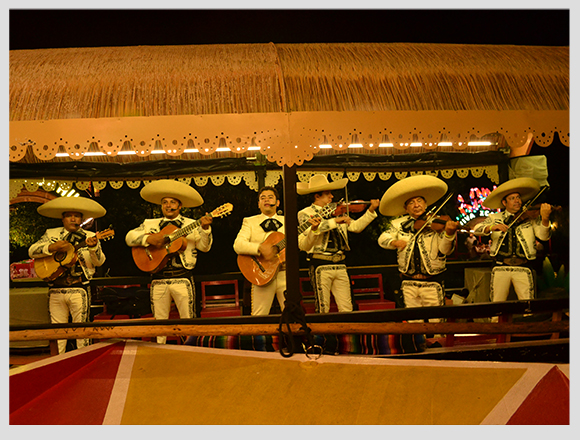 2.- It's not a boat
Although it has its own crew, and you may get all the "what will we do with the drunken sailor" vibes while the captain is responsible for adding a little humor to party all night, it is not a boat. Let me explain you why: passengers (better known as compadres) do not have to weigh any anchor, all they have to do is enjoy a night full of tequila and a lot of dancing.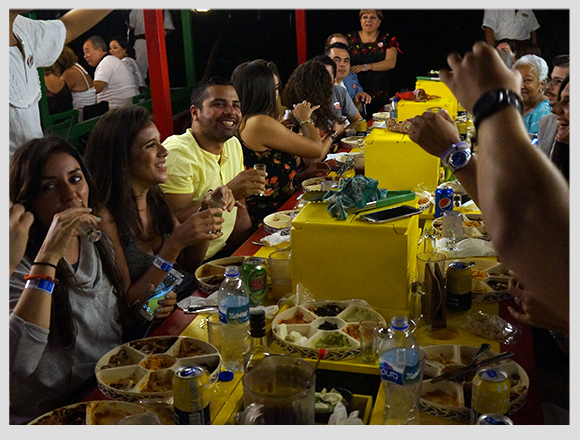 1.- It's not a kayak
Our trajinera has compartments for storing the most precious treasure of the night: the drinks. They will enable us to navigate the waters and feel the adrenaline of the mexican party as we play the mexican game "toques, toques" and dance the night away to the rhythm of "rikitiki". So, as you can see, trajineras are not a kayak.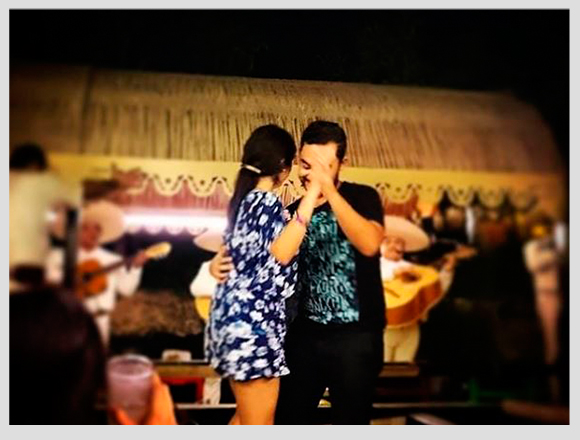 So what is a trajinera?, I'll help you with the answer. A trajinera is your water ride through music, party, food, drink and the best Mexican night of your life. Now you know compadre, the next time you visit Xoximilco in Cancun, you will not forget that the best party is on board of a trajinera.
Tell us. Have you heard of the trajineras or Xoximilco party?