Handmade means made with the heart
Get to know Mexico through its crafts
Mexican culture is vibrant and diverse; it has been nourished by elements, customs and traditions of its people throughout history. This is reflected in the creation of crafts from different regions of the country, each imbuing with authenticity and unique styles to share cultural beauty. So in this blog, we present you with the 10 most popular crafts in Mexico.
Discover the top 10 most popular crafts in Mexico
10.- Clay crafts
In the tenth place is the clay craft. Originating from various states of the country, essentially Guanajuato, where there is a large number of artisans who use this material to make pots, vases and a variety of functional utensils. Both the use and the processes of making these crafts have been part of our history since prehispanic times.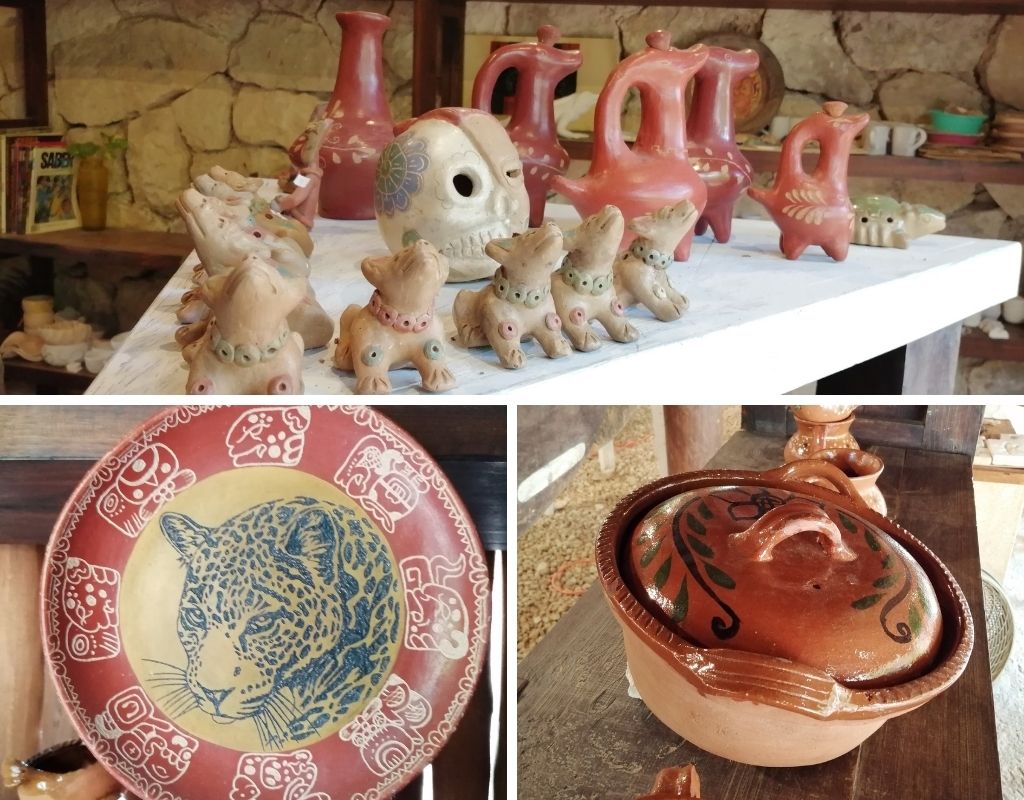 9.- Silverware
This craft is made of one of the most moldable precious metals that exist. In Taxco, since ancient times, silver has been used to create different functional and artistic pieces. Nowadays they have the characteristic of having the finest expression of silver in handicrafts.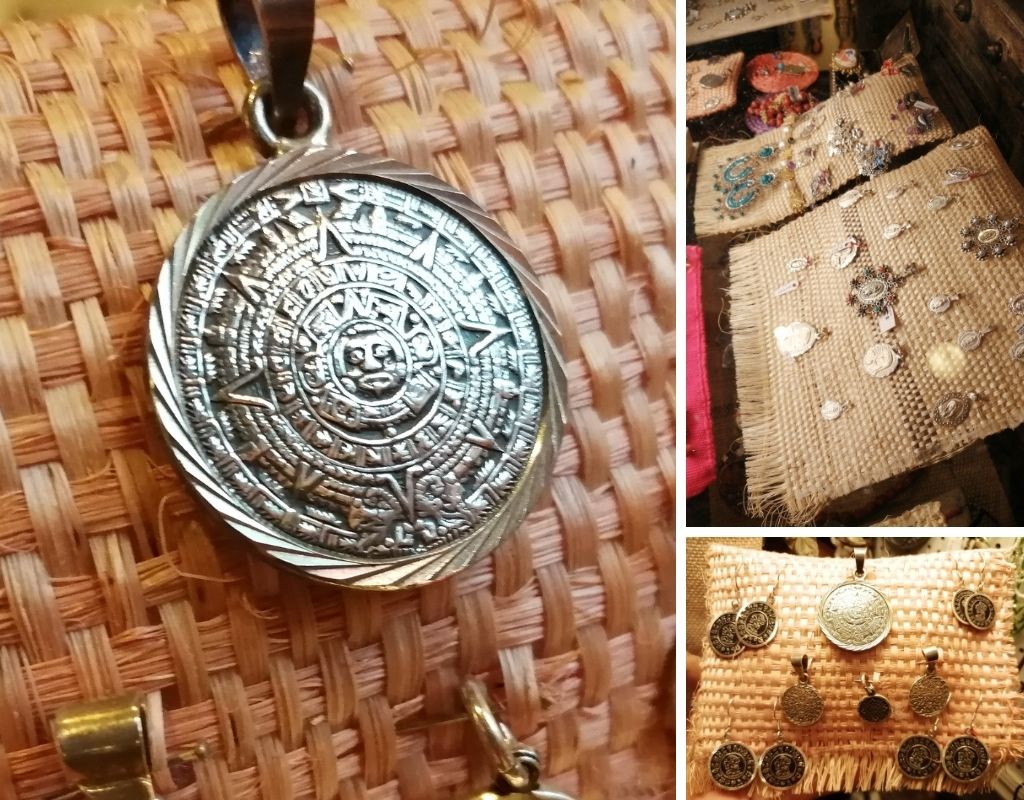 8.- Sarape
A textile craft originally from the state of Tlaxcala but with more presence and production on Coahuila. This garment serves as a shelter from the cold and is made of cotton or sheep wool, dyed with natural pigments and woven in a traditional indigenous way.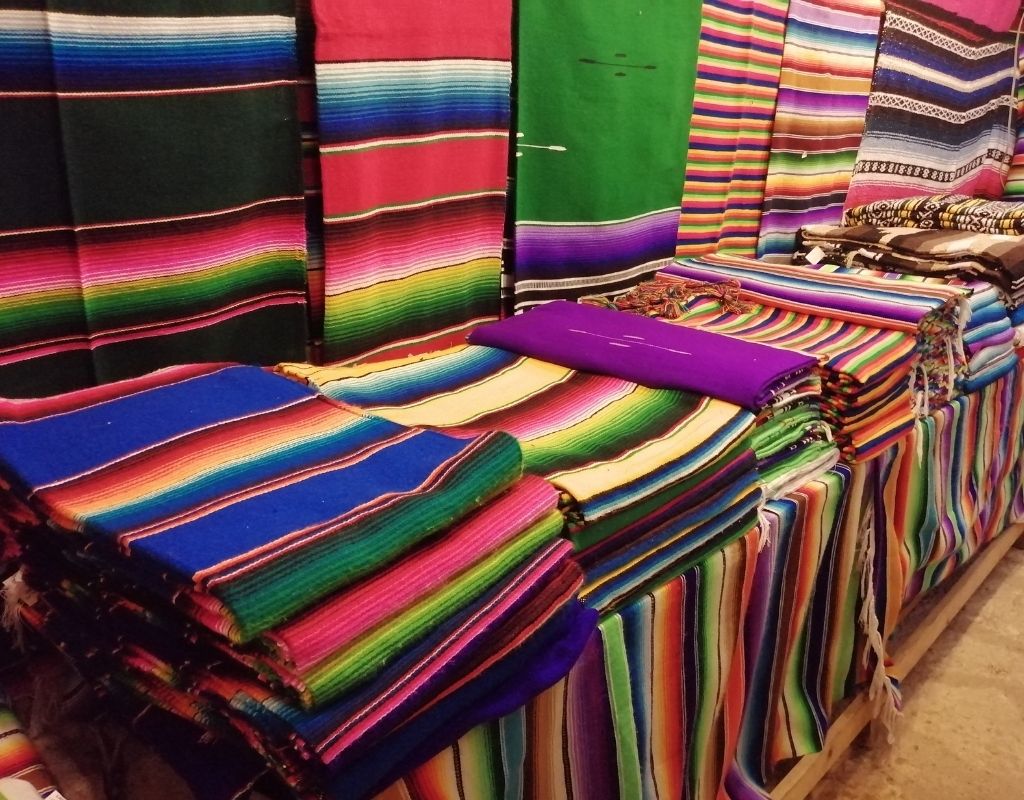 7.- Shawl
This traditional Mexican garment was born of cultural miscegenation after the Spanish conquest. Its use dates back at least 500 years. Women of that time used it to cover their heads when entering temples. It later became an emblem of Mexican women and was later adopted as a characteristic dress of revolutionary women.
That's why this garment is considered among the 10 most popular crafts in Mexico. Currently among the main producers in Santa María del Río, San Luis Potosí, home of the Otomi people, famous for their fabrics.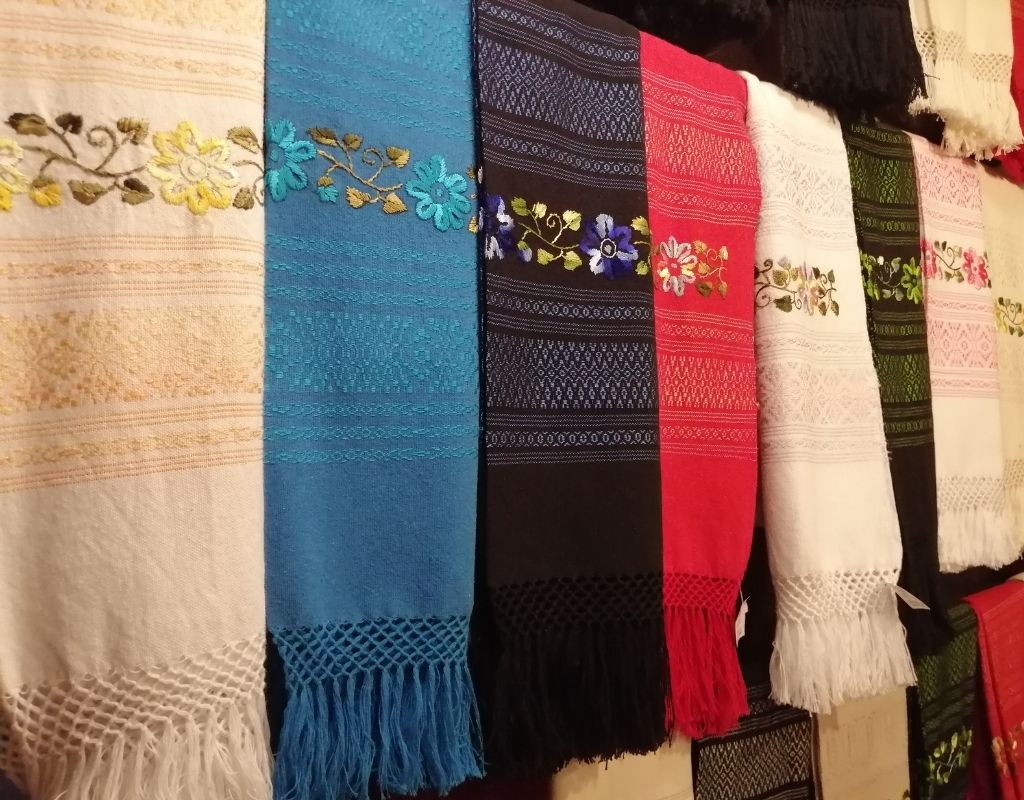 6.- Black mud
Considered as a craft of unique beauty, works made of black clay have become one of the most popular art styles among Mexican crafts collectors. The discovery of this art style was in 1950 by Rosa Real Mateo De Nieto, in her workshop located in the town of San Bartolo Coyotepec, Oaxaca.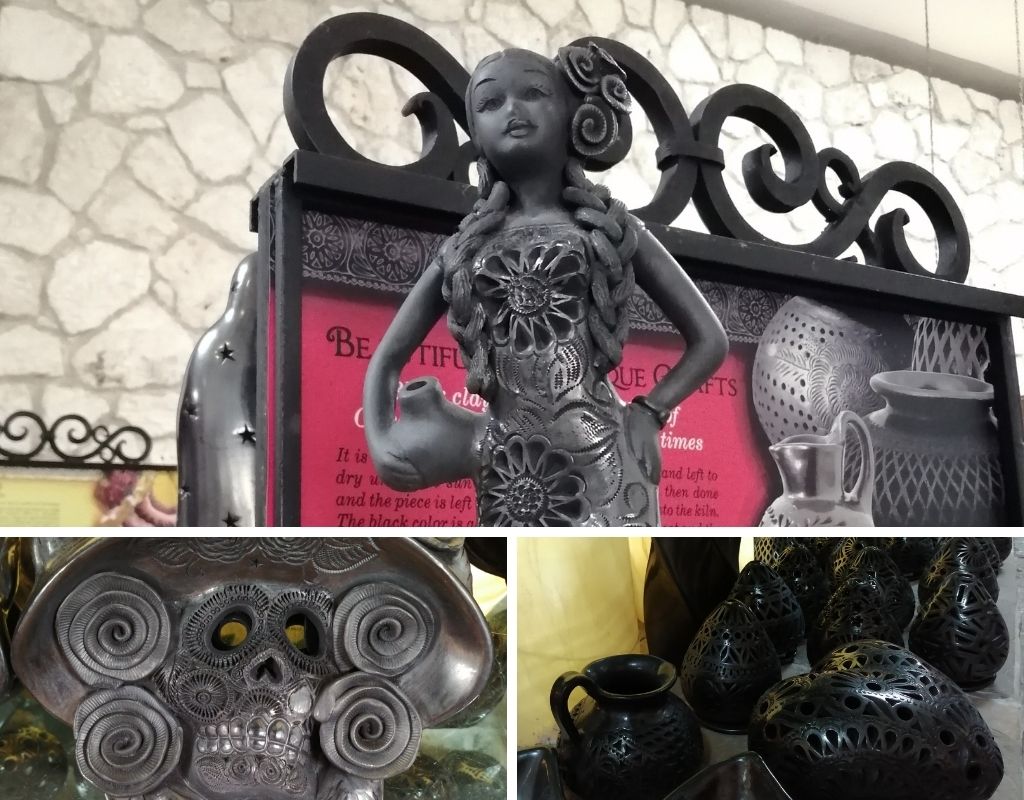 She observed that she could change the colour and brightness of the clay by means of a technique of baking and polishing, managing to obtain a finish in a shining black on each piece.
Learn in : Mexican handicrafts glossary
5.- Tree of life
It is an artisan sculpture made of clay that is used primarily for religious or decorative purposes. In it you can see different symbologies, putting the base of the tree as a synonym of life-shaping in it, a story of spirituality in a very colourful way. This craft is originally from Metepec, State of Mexico.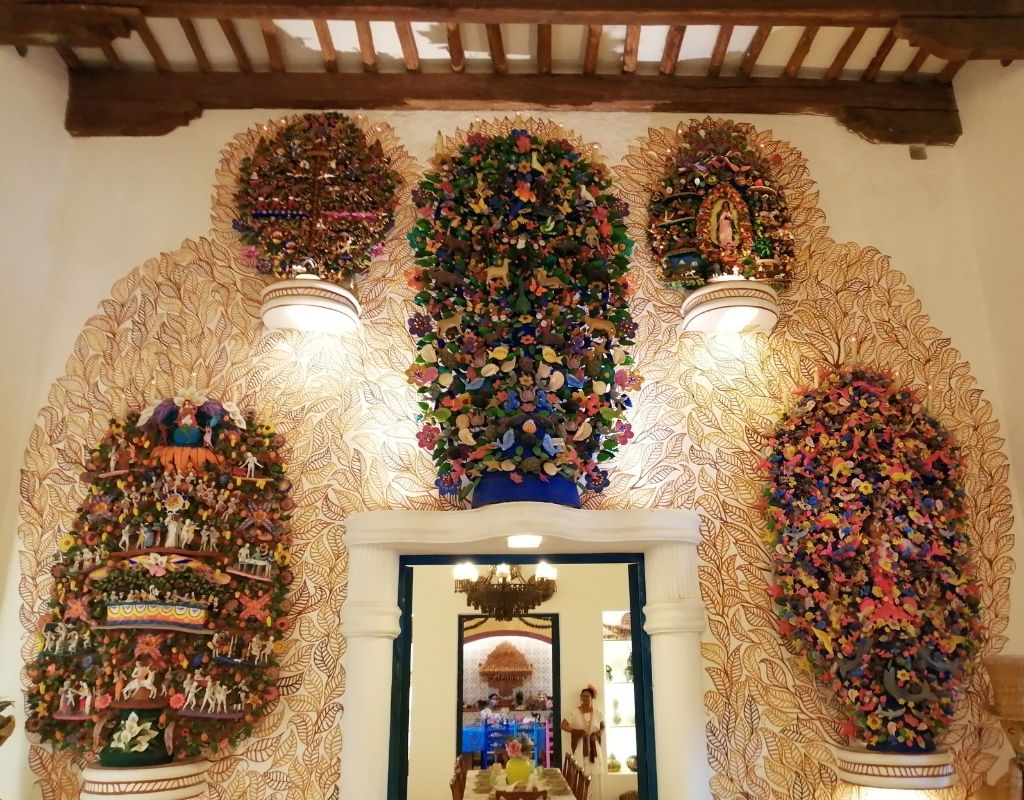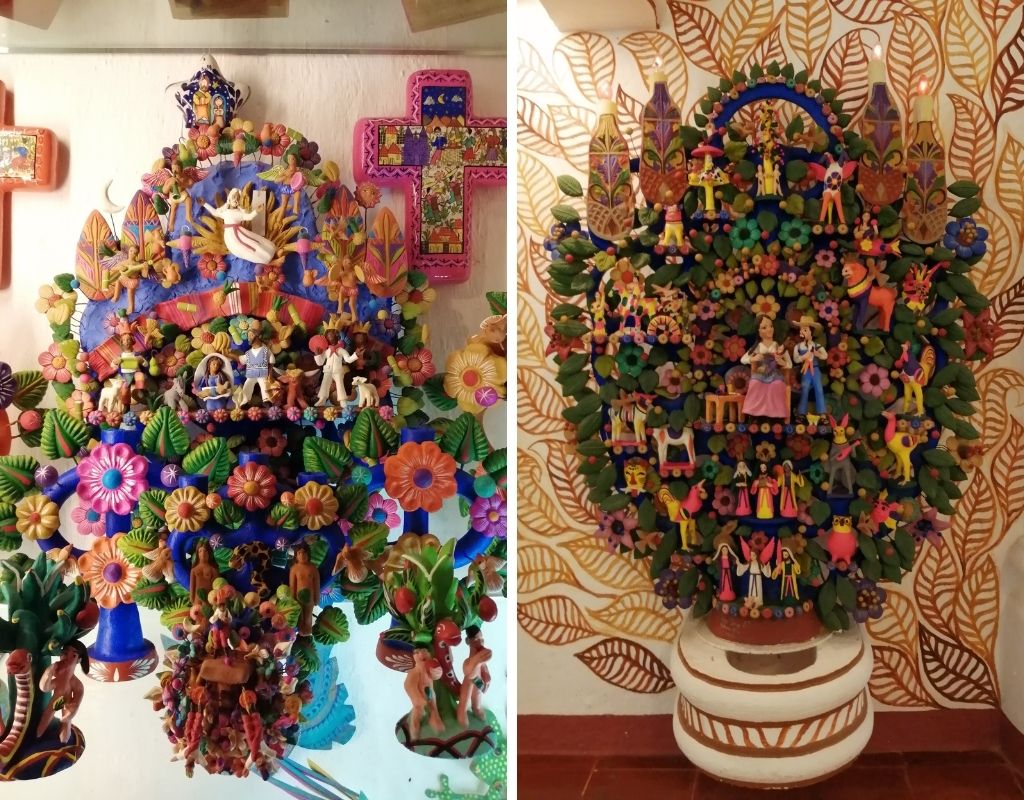 4.- Huichol art
From the top of the Sierra Madre Occidental, north of Jalisco and Nayarit, territory to the Huichol ethnicity. Craftsmen of such extravagant works, elaborated from beads with a combination of brilliant colours and woven with tsikurite. Huichol art is one of the most valuable artistic expressions of Mexico. It has existed since ancient times, it is said that its stones and designs are the results of the hallucinations of peyote consumption.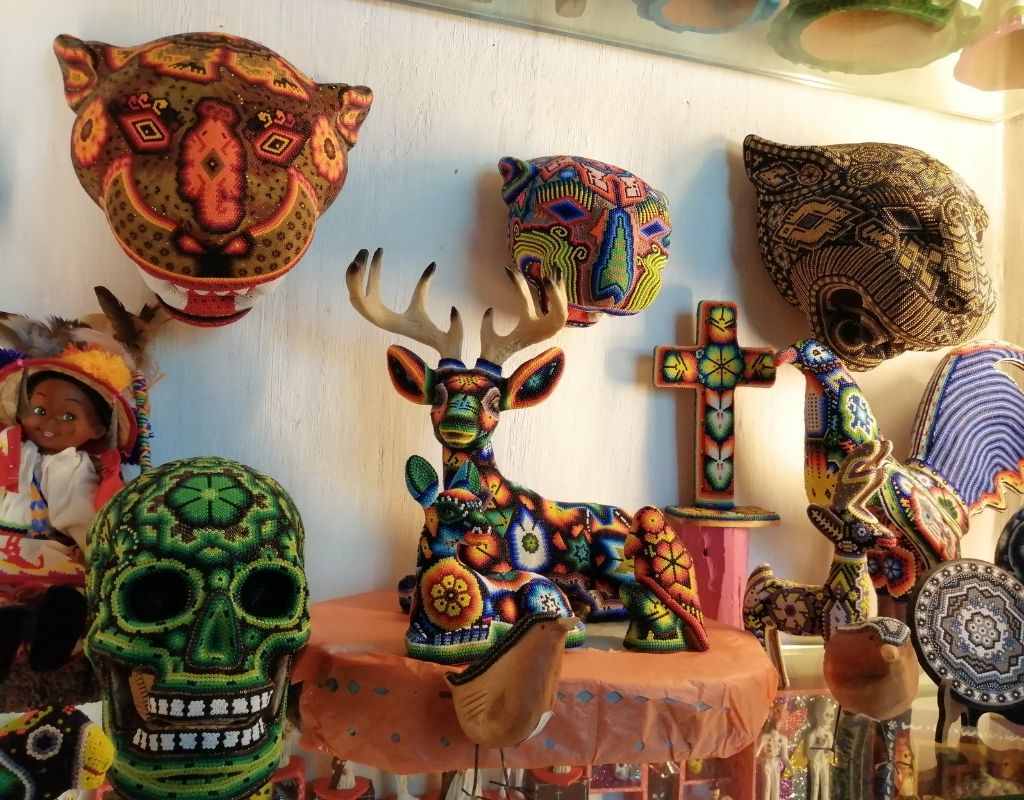 3.- Talavera poblana
The state of Puebla was one of the most important pottery centres of the continent in antiquity. After the Spanish conquest, the European influence was mixed with the talent of the artisans of Puebla resulting in Talavera. We can see it in objects such as bowls, plates, vessels and in building mosaics among many other applications.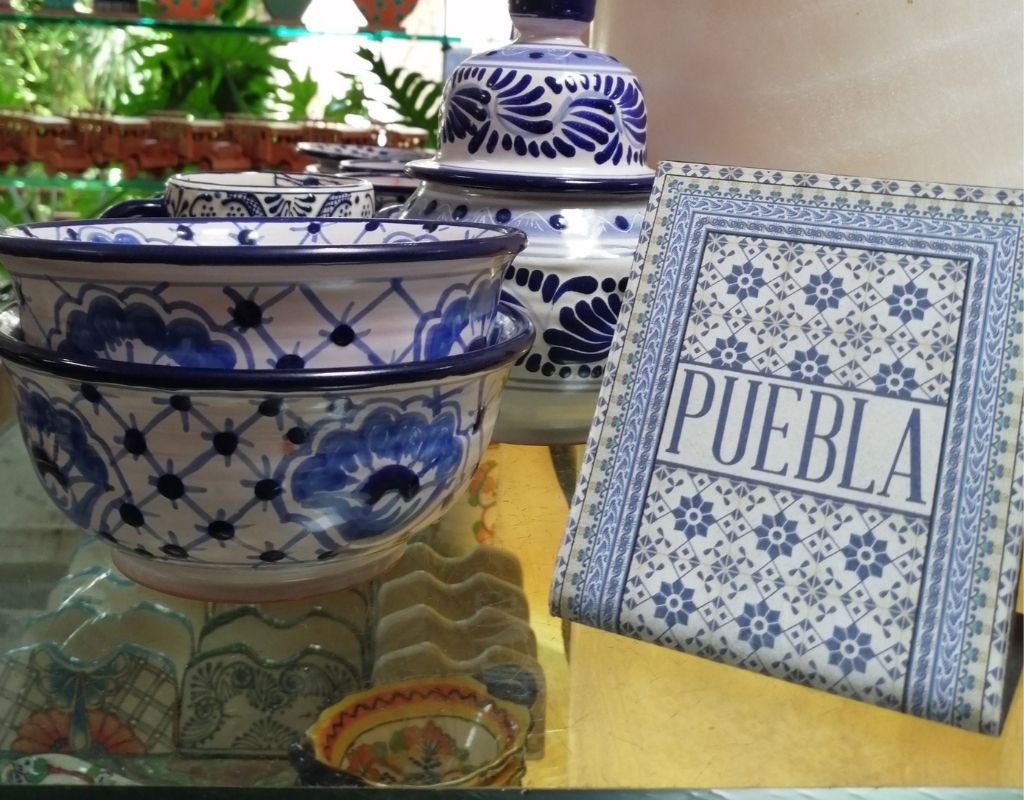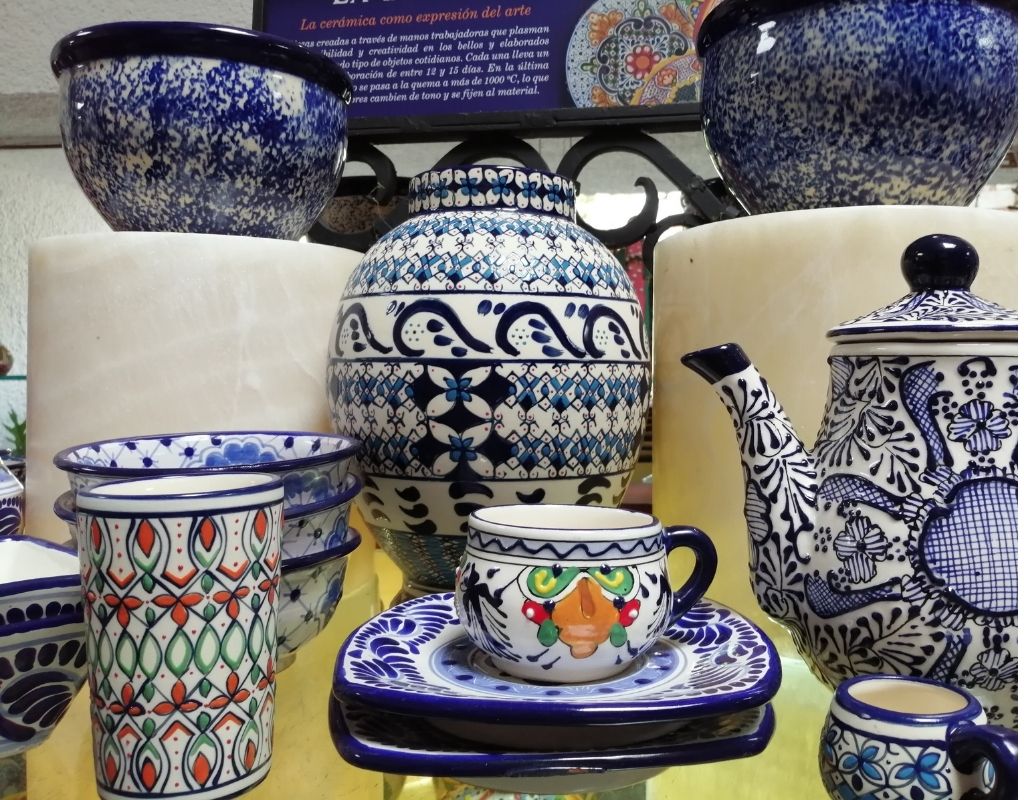 2.- Alebrijes
This craft was first created in 1936 in Mexico City, by Pedro Linares López. After falling ill and being unconscious, he dreamed that he was in a forest where suddenly everything around him became strange beings. Animals formed by psychonomic ends of different animals, who repeated the word alebrije.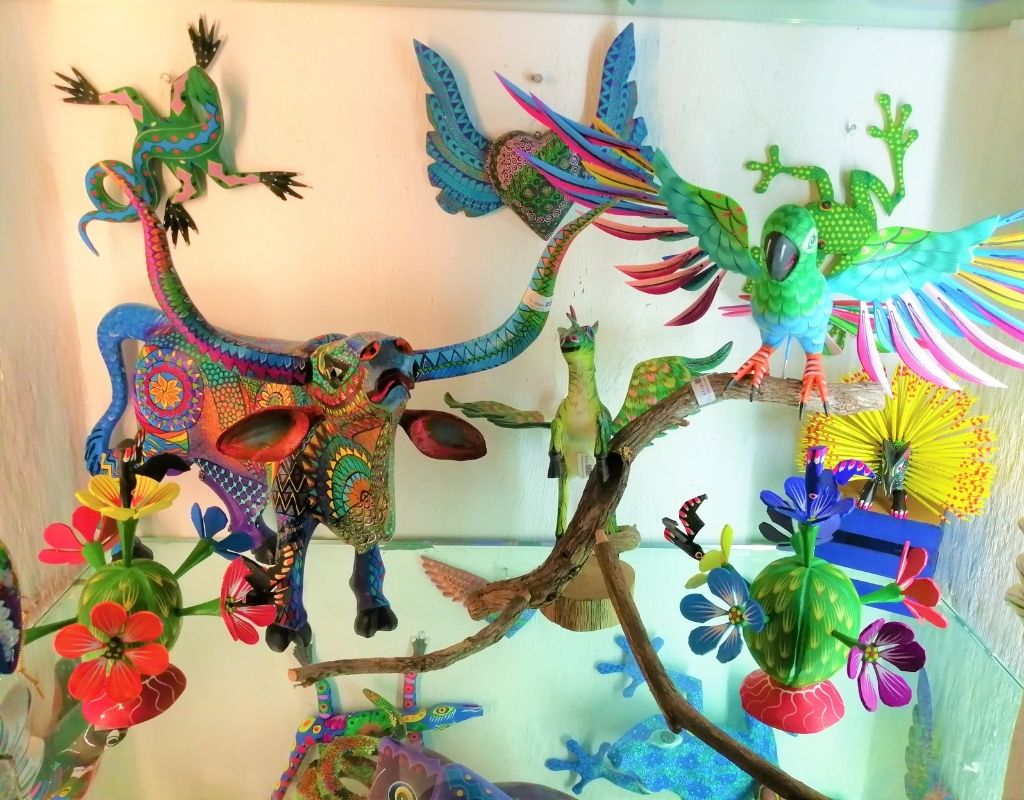 After his recovery, he began to personify these imaginary beings with cardboard, painted and decorated with cheerful and very vibrant colours, giving them the name of alebrijes. Sometime later in San Martín Tilcajete, Oaxaca, they began to be carved in wood to make them more resistant and durable.
1.- Charro hat
Number one of the top 10 most popular crafts in Mexico is the charro hat. This accessory was born from the miscegenation of Mexican and Spanish culture, as a result of the appropriation of Spanish clothing. In addition to being used to cover oneself from the sun, it was once a symbol of social status.
Discover : Cultural Activities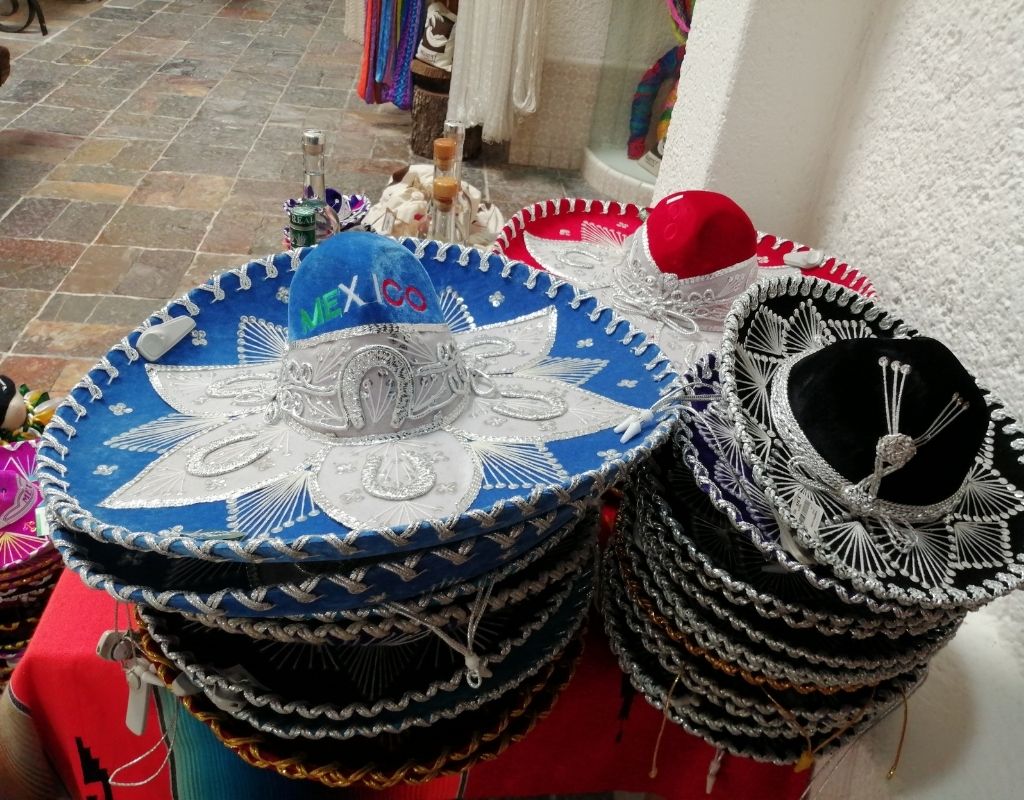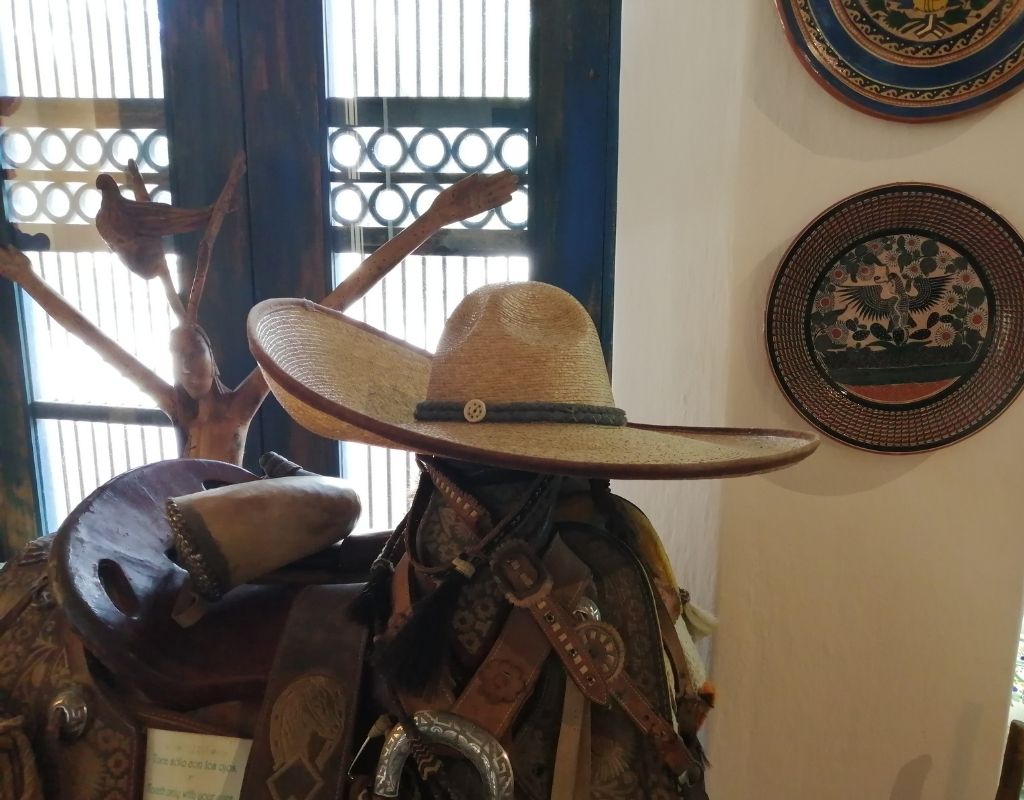 Over time, this hat was transformed and enriched with certain touches and materials, such as hand embroidery with yarn fibres of various colours, becoming a curious blend of garment, accessory and artwork with very Mexican characteristics. Thus becoming an emblem of cultural identity. Today, anywhere in the world, the charro hat represents Mexican people, the charro, the mariachi and Mexico itself.
Read more : The charreria : a mexican tradition that we pass on to the world
Tell us which of these crafts is your favourite!
In Xcaret, you will find the 10 most popular crafts in Mexico and a great variety of Mexican art in the shopping area.