Live the newest attractions in Cancun 
An exciting day, full of unique emotions
Do you remember the first time you fell in love? The first time you saw the sea? The first time you lived alone? They all have something in common: they woke something up in you, and you were never the same again. We are convinced that adventure changes you. Here, I'll be sharing 10 unforgettable first times that the adventure park, Xavage, will gift you.
1.- Seeing the incredible Ropes Course from outside of the park
Its 96 unique obstacles are the best welcome to this new world of adventure. You won't know where to look… loose ropes, tires, and even kayaks! It blows our mind and makes us wonder about the other surprises that await us in the park.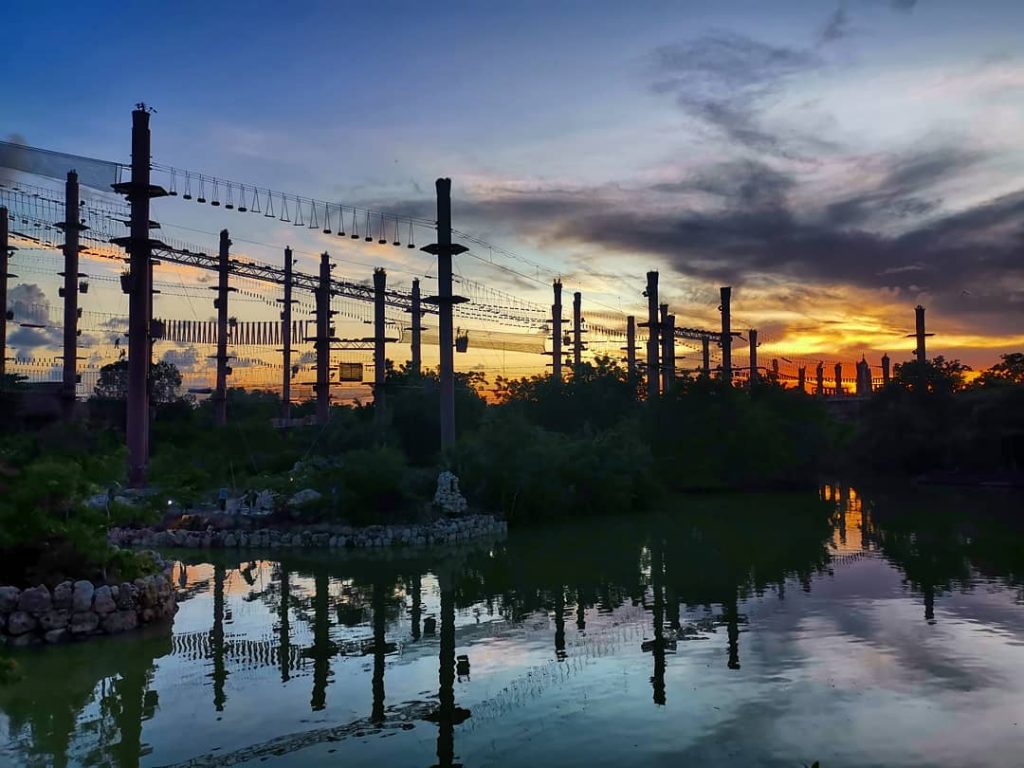 2.- Trying the "Xavage" welcome drink
Believe me, the taste of this refreshing drink is as exciting as the rest of the activities. Mint, watermelon, lemon and mineral water… it is the elixir of adventure! Find this little jewel at the El Embarcadero buffet and complement the delicious international dishes.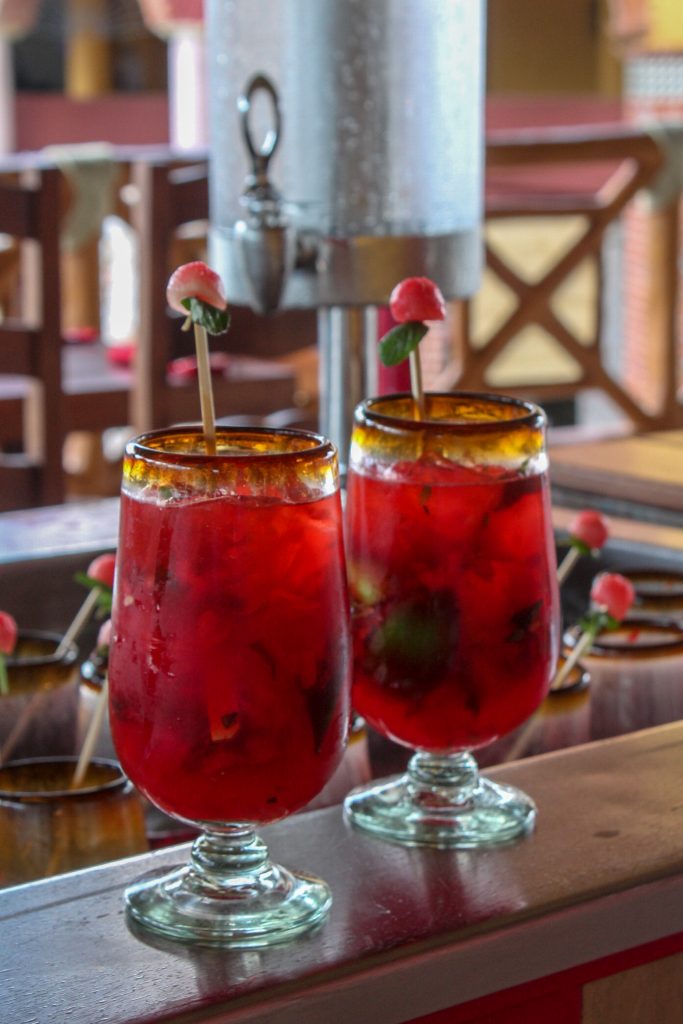 3.- Shouting the name of your team in Rafting
Teamwork is lived to the fullest aboard the raft. Don't believe me? Just wait and meet our Rafting guides! Their personalities will fill you up with energy. While it's very important for everyone to follow instructions and paddle along to go through our circuit, few things compare to shouting the name of your team while facing a 4 ft drop: "Who are we?!'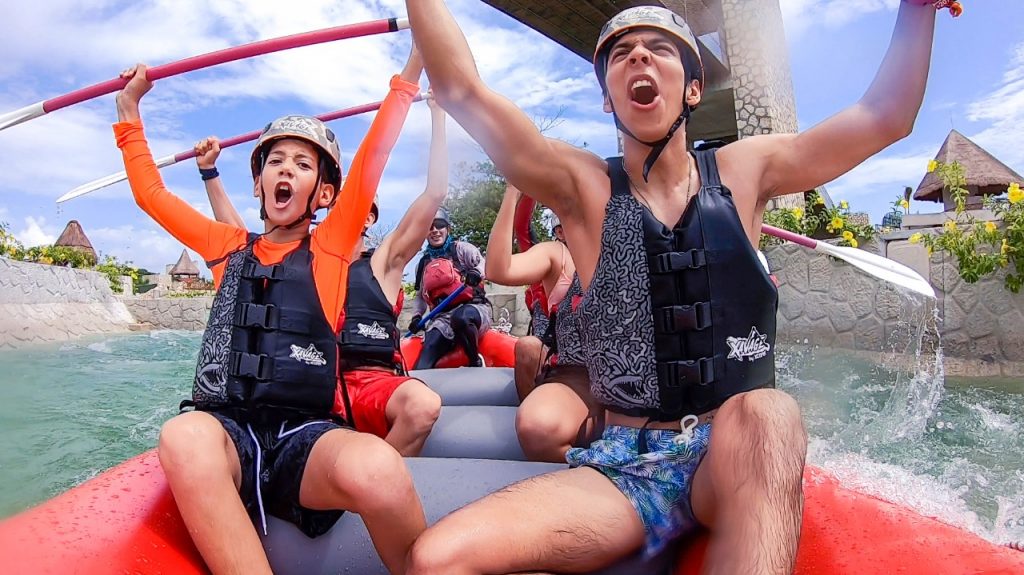 4.- Eating a banana at the end of the Ropes Course
Whether or not you are a fan of this tropical fruit, we can all agree that after completing any level, heavenly music plays when opening that white and cold vault full of bananas. Some consider them as a well-deserved prize after their journey in the heights; others, their salvation from fatigue. The truth is that it tastes like glory and, of course… you can take more than one!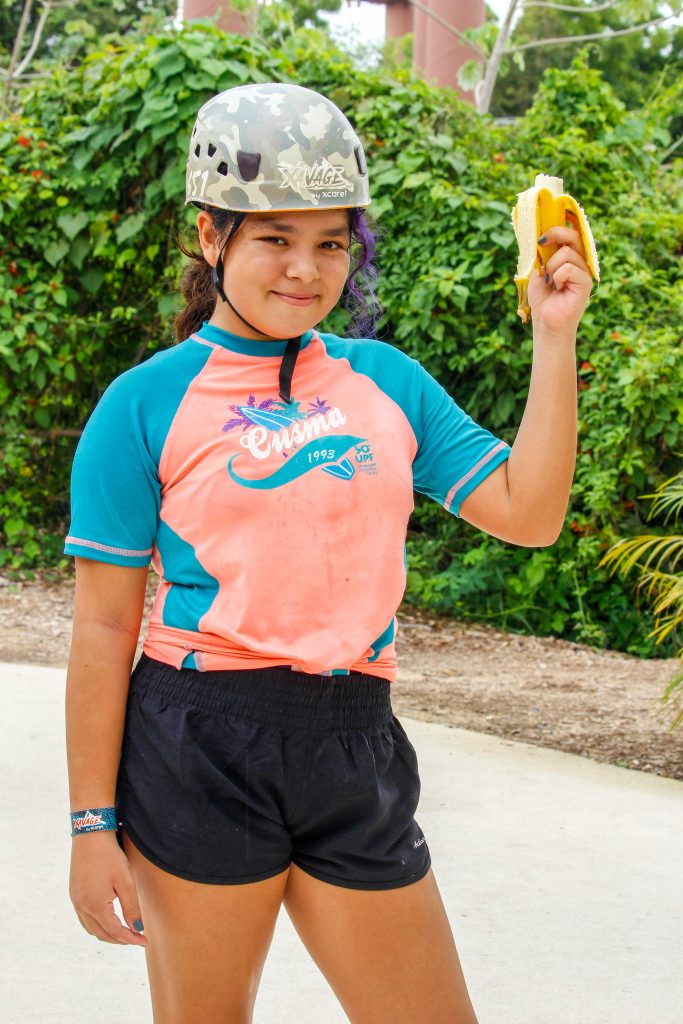 5.- Behind the wheel of a Monster Truck
Being in command of such an innovative vehicle can only be summed up in one word: power. Imagine testing your skills passing over other cars, ramps and downhill. You will experience the feeling of total control, leaving behind obstacles, doubts and moving forward with a sense of security so characteristic of adventurers.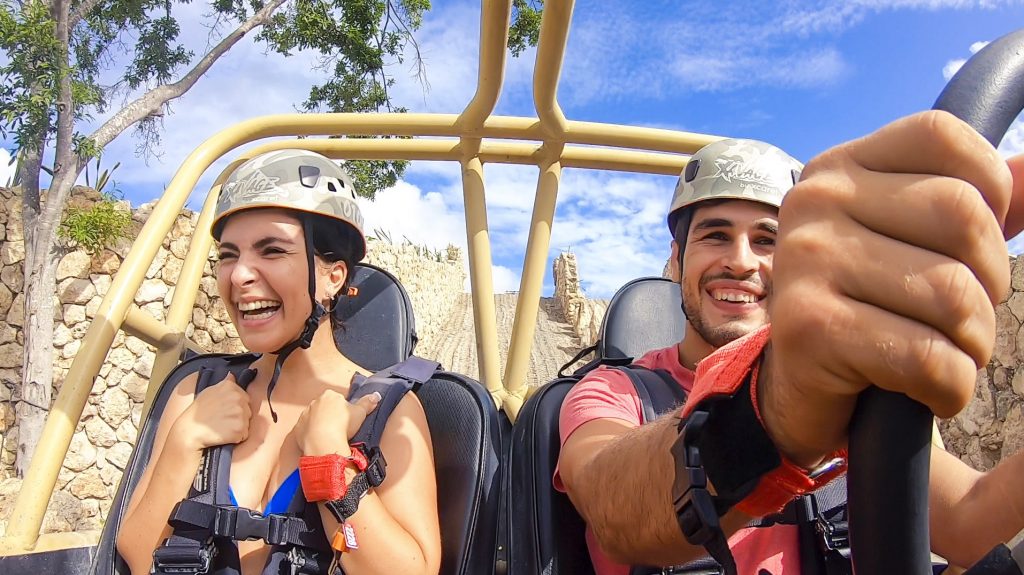 6.- Flipping your raft
The Rafting circuit is full of unexpected moments, one of them happens at the end of the river when the current decreases. Your guide will give you a couple of options: jump off to swim or flip your raft. Although it isn't possible to perform these two during the descent, in this calm section, it becomes part of the fun, and it's super exciting! You will live a moment of freedom, leaving the river with a big smile, in addition to a special connection with the members of your team and guide.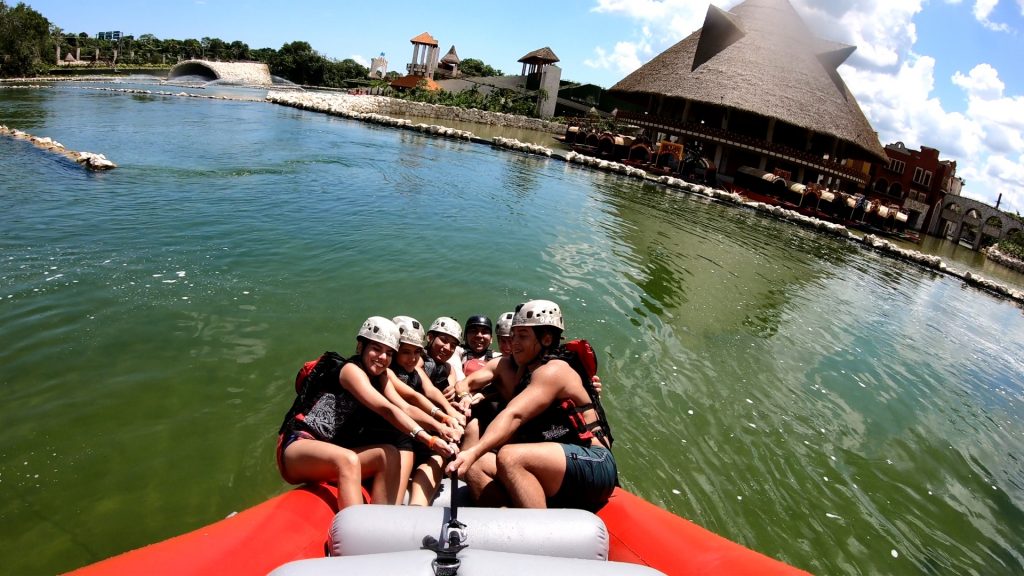 7.- Learning to ride a bicycle… 118 ft up in the air
The most amazing bike ride you'll ever experience. Find it on the black level within our Ropes Course. An optional obstacle, but extremely memorable. Cycle to the other side and return to continue your tour. It will be hard to explain to your mind why the vehicle you used to ride with your buddies at the park refuses to touch the ground, but that's what makes it so interesting.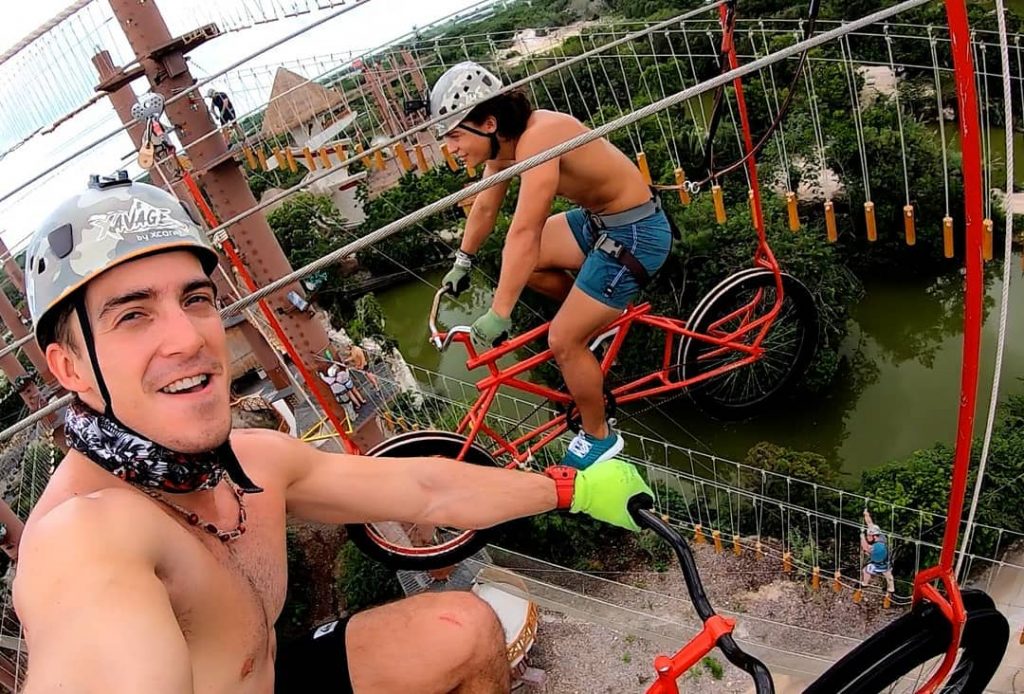 8.- Raise your arms while going full speed on a Jet Boat
Your safety is the most important thing for Xavage pilots. The security measures implemented guarantee a perfect balance between fun and adventure. However, there are surprising moments when you will be invited to let go of the bar to release the energy that runs through your body because of the speed. Do it! Shout, have fun and laugh.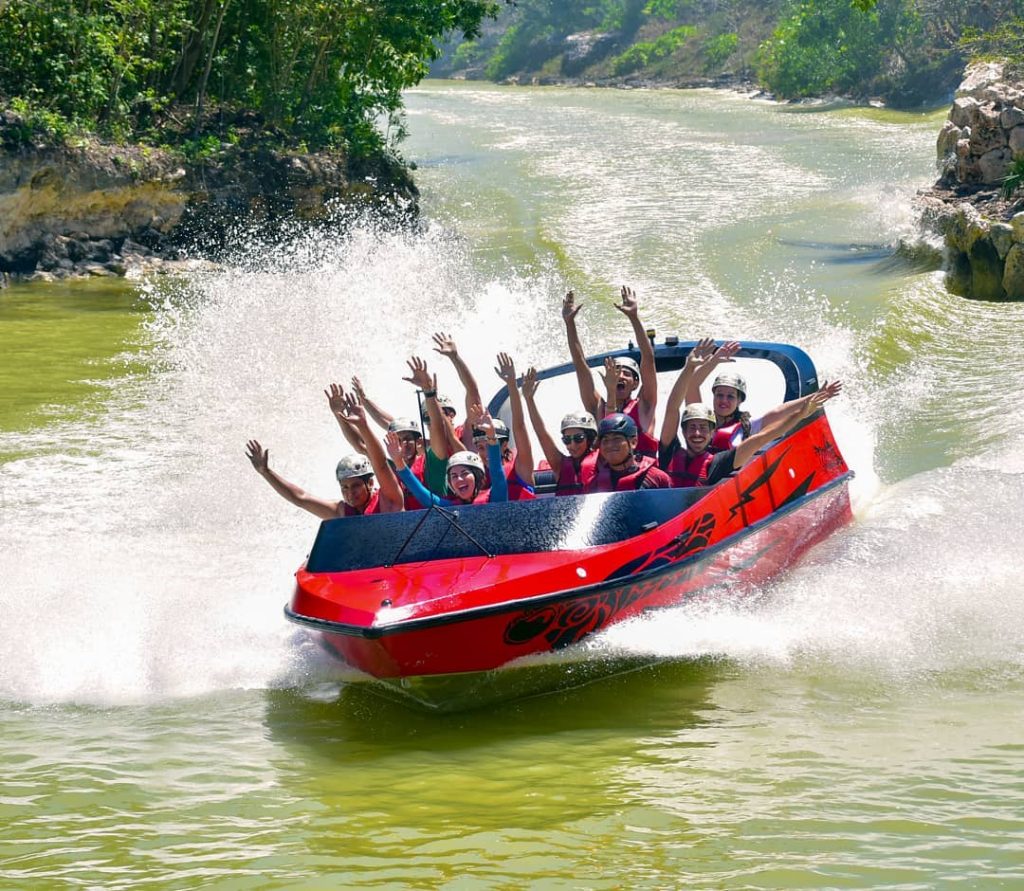 9.- Be suspended in the heights at the Xavage Zip-line
The horizontal Zip-line is very different from a regular one. Why? Because even before taking off from the platform, your whole body is suspended. An activity with automatic braking that requires nothing more than appreciation of the panoramic views. Let yourself go and fly.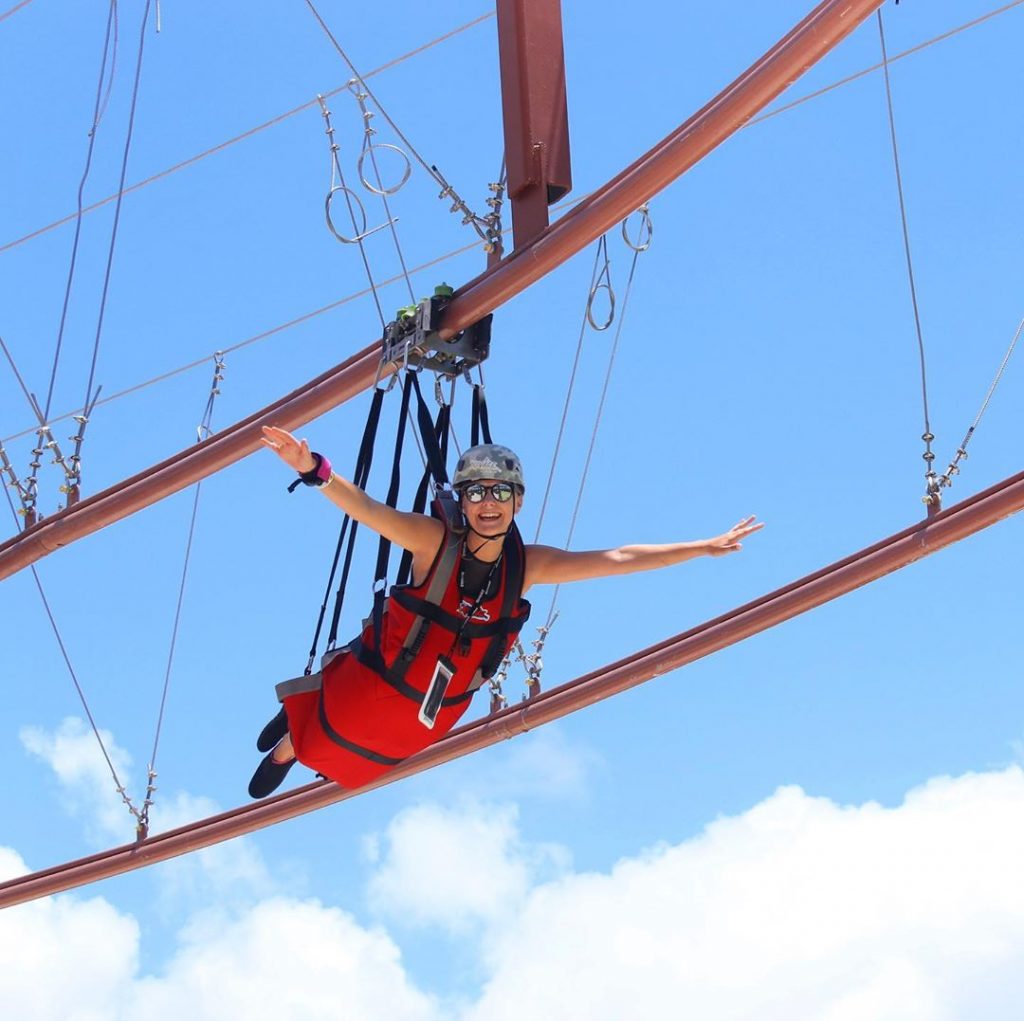 10.- Your faces in the photos at the end of the day!
You know you had an amazing time, but seeing it reflected in your expression is priceless. Looking at yourself being free, without vanities, concentrating on a goal or simply having a great time, creates a very important feeling of personal satisfaction! It is proof that the day was very well lived and hopefully, will inspire you to go on new adventures with the same strength.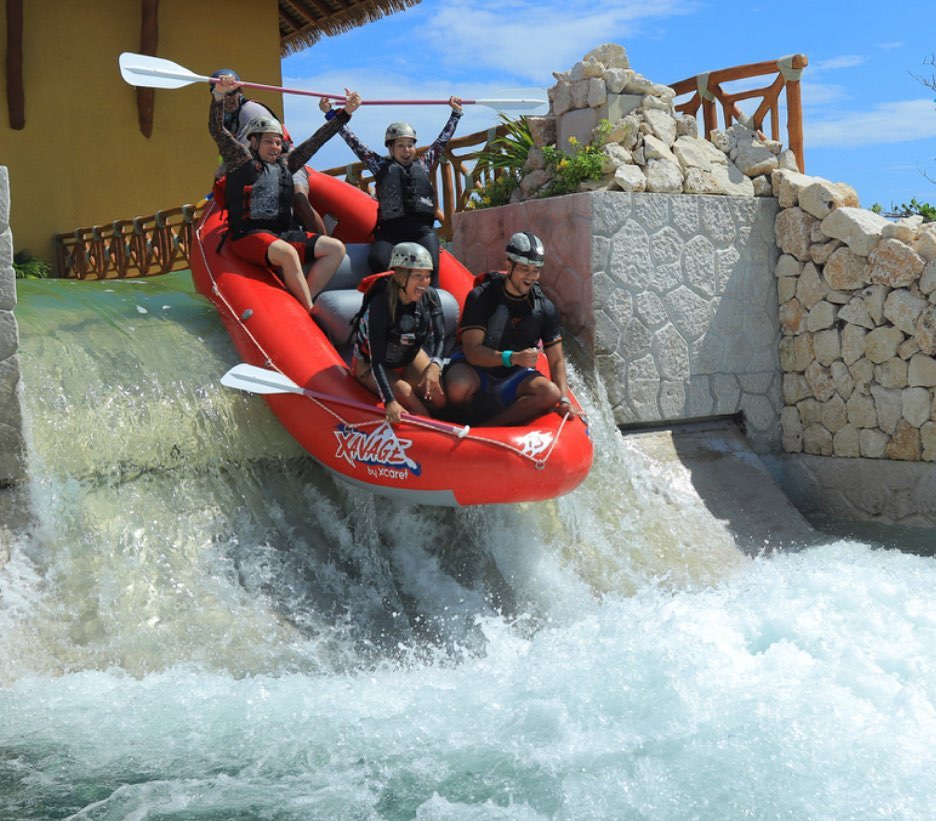 When we do something for the first time, our senses are discovering new experiences too. Besides, these moments mean an expansion of our knowledge and a new feeling of fulfillment. I want to invite you to discover every corner of the park, believe that you can achieve anything and give yourself the opportunity to do so!
What other first time marked your visit to Xavage?