Adventures worth re-living
Traveling vs. being a traveler
Imagine you buy a new agenda. You open it and flip through the months without imagining that the days will pass just as quickly. What would be the first thing you would write on it? Maybe your name or a very important birthday… but we all know a person who will invariably give priority to the travel opportunities that come their way and, truth be told, we admire them very much!
Although traveling the world is a fairly universal desire, we believe that "being a traveler" has become a lifestyle and a characteristic that shapes many people, one stamp in the passport at a time. Find out why it can be addictive to earn miles to the same place: repeat destinations and feelings.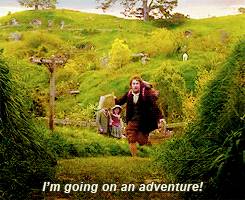 1.- Traveling is your main form of escape
It can be from a spiritual point of view, to even in the most literal sense of getting on a plane and leaving everything behind. Since neither seems more correct than the other, travelers use their trips to recharge energy, to find new sources of inspiration and re-discover their place in the world. The magic of repeating a destination is that it seems that life stops, and you can resume it right where you left it.
2.- You repeat destinations because you identify with the culture
An experienced traveler knows the importance of total cultural immersion. You may like what you discover so much that you must come back to continue learning and being part of it. After all, isn't this how some people make the decision to move from one place to another?
3.- Friends around the world are the perfect excuse to repeat destinations
No matter how reserved you are, your time in a place will always mean interaction with different people. You could be surprised with the warmth of a simple greeting and, above all, you could connect with someone in a matter of minutes. If you are lucky enough to make friends on your travels, let us tell you something that you probably already know: at first it would seem unfair to fit in with someone who lives on the other side of the world, but that is exactly what has guaranteed your return.
Traveling alone, for example, is a golden opportunity to make friends while you get to know the world.
Read more: 5 women that inspire me to travel alone
4.- Because time keeps on going… you have different age and budget
Traveling while you are a student is not the same as traveling when you are more established. They are two equally rich experiences, but very different in terms of memories. Maybe on your first visit, you scheduled free museum visits and stayed in the border area because it was cheaper. On your next visit, explore the possibility of staying closer to downtown or selecting activities that you could not experience the first time. It will fully expand your appreciation of the place.
5.- It is worth repeating a trip, to share it with another person
Have you ever guided someone around your favorite city? You won't be able to decide who is having a better time: you, getting to share everything you treasure about the place; or your companions, whom you have spared the research. Returning to a destination to share it with another person is very special and we assure you that it will allow you to see each street with different eyes (in addition to having very different memories in the same places).
6.- It's a new, little beginning!
This break from your day to day can be the perfect opportunity to bring out other facets of yourself. It's very easy to become an adventurer when you face whitewater rapids or to explore your naturist side if you find yourself surrounded by exotic birds in tropical destinations. The truth is that a traveler seeks this feeling of versatility and does everything in order to repeat it.
Whether you identify with any of these, or you are simply madly in love with a certain country/city/corner of the world, travelers are close friends of excitement! So much that it's always at the top of their list.
No matter what happens, do not let the world change your desires to know, decipher, and build new dreams. Being a traveler is a full-time profession and you should never stop celebrating it, wherever you are.
Repeat destinations and learn to fully admire the beauty of being a traveler.
Nacida en el paraíso. Apasionada por contar historias, el teatro, la danza y el arroz con leche de mi mamá.