An must in the Riviera Maya…
How can you not love Puerto Morelos ?
Some time ago I had the opportunity to discover the charming town of Puerto Morelos, a place that stole my heart completely and left me breathless…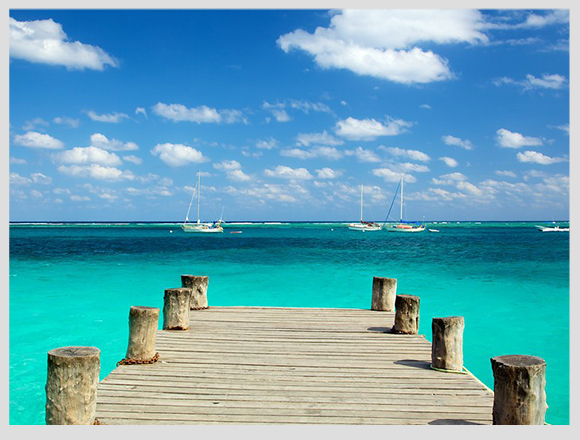 It was not hard to get to this paradise, as it is only 35 minutes from the Cancun Hotel Zone and 25 minutes from the 5th Avenue in Playa del Carmen. It's perfect for those that are looking to relax and enjoy the contact with nature, and its location between two paradisiacal destinations is perfect for exploring the Riviera Maya.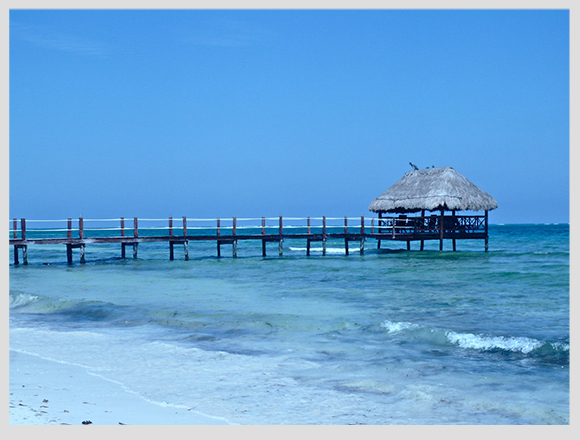 Welcome to Puerto Morelos
This little charming place is Quintana Roo's oldest town, since it began to be populated in 1898. In the early's 70's, organizations dedicated to nature conservation started developing research programs that are still active nowadays. Today, Puerto Morelos has about 5,000 inhabitants and is known worldwide for its coral reef which is listed as the second largest across the globe, this place is also an important link to the island of Cozumel.
Did you know that on January 6th, 2016, Puerto Morelos was named a municipality of the state of Quintana Roo, Mexico?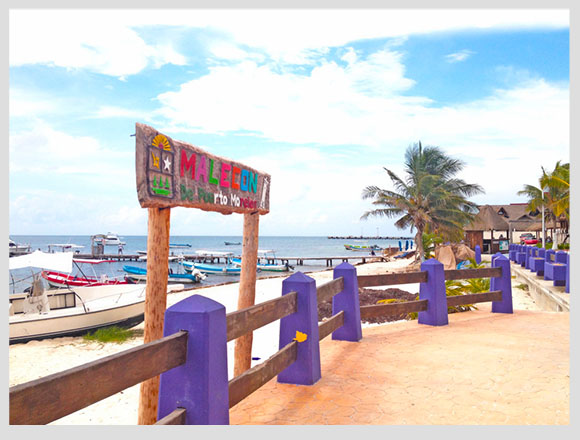 Keep on walking in Puerto Morelos
To the east you'll find the Port or Old Port, near the "Pescadores Area'; in this Old Port, better known by the local people as the "Sea Window' you can enjoy various activities. You can opt for a bike tour to get to know this beautiful town, or if you prefer, you can just walk.
In the "Sea Window' you'll find tourist services that can take you to explore some cenotes and other wonders of the reef; there's also a handicraft market and a restaurant with typical gastronomy.
Speaking of typical food
In the "Sea Window' you'll find different options to enjoy the local food of Puerto Morelos, being a fishing town, we'd recommend you to try the delicious variety of fish; don't worry if you're not a fish lover, cause that's not all you can eat, there is food for everyone: from a good pescadilla to a delicious Italian pizza. Whatever your favorite food is, Puerto Morelos assures that you'll leave with a big smile on your face.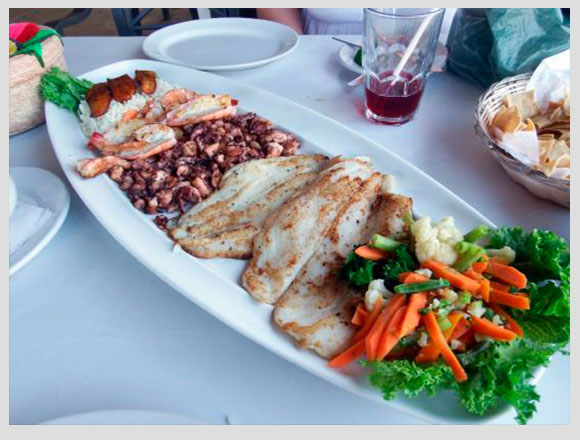 More about Puerto Morelos
After enjoying a delicious meal, you can take a walk on the fine, soft sand, excellent for practicing relaxation exercises or just walking aimlessly. Along the shore you'll find many public entrances to the beaches of Puerto Morelos; and the atmosphere is 100% familiar, so you can take your beach stuff and a good book, or if you prefer, just enjoy the good service in any of the beach clubs.
Three hurricanes have hit Puerto Morelos: hurricane Beulah in September 1967, hurricane Gilbert in September 1988 and hurricane Wilma in October 2005. After these disasters, the population rose with courage and determination.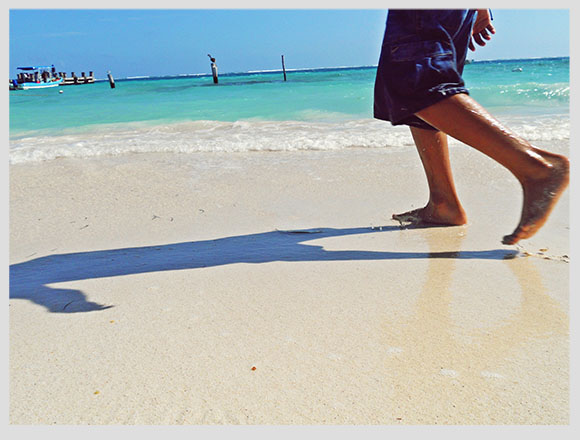 We admire the natural beauty of this charming town
The beauty of the beaches of Puerto Morelos is the result of a combination of crystal clear water and a paradise for relaxing. Puerto Morelos has the second largest barrier reef in the world, which has been declared "Arrecife Puerto Morelos National Park' and since it is just 500 meters away from the biggest beach: it is ideal for diving, windsurfing and snorkeling.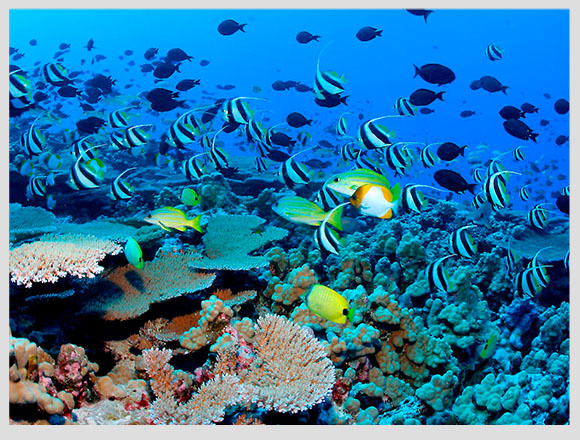 The Route of the Cenotes in Puerto Morelos
The Route of the Cenotes is located just 15 minutes away from the "Sea Window', these cenotes are ideal to visit in the seasons with the hottest weather, and some have picnic areas or campgrounds. In all of them you can refresh, relax and have fun in their zip-lines, hammocks and diving platforms.
Did you know that the Yucatan Peninsula has more than 5,000 cenotes? So you should definately take a look at the most beautiful cenotes of Mexico.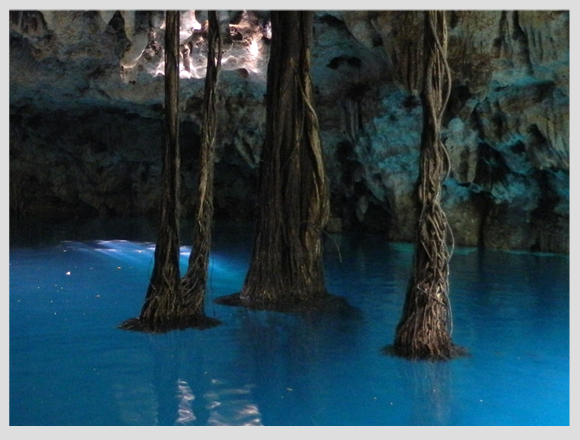 After a day full of adventure,
You can enjoy the cultural events that Puerto Morelos offers. "La Casa de la Cultura' is the meeting point for the different cultural activities: you can find some recitals and enjoy a Caribbean night accompanied by the magical style of the "Danzón' a typical dancing style that you'll enjoy for sure. Some restaurants and bars offer a great atmosphere with music that will make you dance all night long.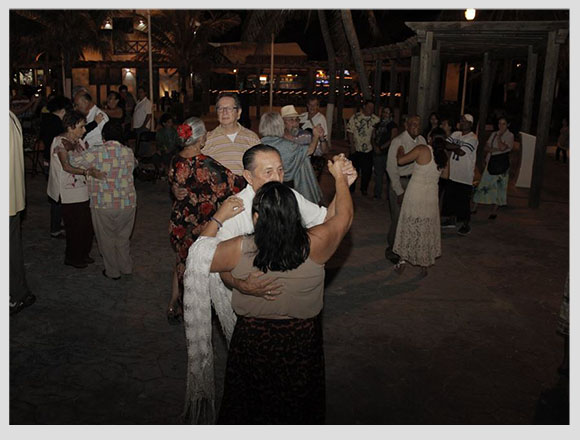 Walk on the white sand, swim in crystal clear and calm waters, enjoy exquisite gastronomic variety and admire beautiful natural sceneries at the cenotes, this is just a bit of what awaits you in Puerto Morelos. Some will want to stay here for 1 month, 6 months or why not? some will also want stay forever and live in this paradise.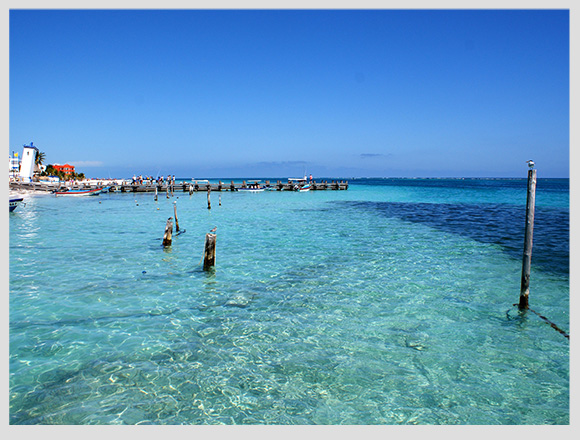 Do you know this magical place? What are you waiting for? Share your experience with us.