Set the alarm for 4:00 a.m.
And get ready to see the sunrise!
"Mauricio, you want me to wake up at 4:00 a.m. on my holidays to see the sunrise?' Yes! That is precisely what I want you to do, and you will not regret it for a second. I'm sure of that.
It's hard to think that something that involves waking up so early will be worth it, but the sunrises in these places will change your mind. Seeing the sunrise over the horizon while the sky is painted in shades of blue, reddish, pink and orange is truly spectacular. Observe how the turquoise of the Caribbean Sea slowly coloring as you surrender to one of the most beautiful natural spectacles that you can witness.
Wake up at 4:00 a.m., prepare your cell phone or your camera, place a blanket to sit on the sand and take a seat. You now have front-row tickets to enjoy this privileged show. Are you ready?
1.- Isla Blanca
To see the sunrise in Isla Blanca you must camp. Get ready for an authentic experience you'll never forget.
Isla Blanca is one of the semi-virgin places near Cancun. The journey from downtown Cancun is 40 minutes by car. I recommend arriving shortly after 12:00 p.m., so you have a chance to set your camp, enjoy a day at the beach and watch one of the most beautiful sunsets you'll ever see.
Sunrise in Isla Blanca has the peculiarity that the sun rises behind Cancun's Hotel Zone. This way you'll be able to see an authentic work of art made by nature with the intervention of man.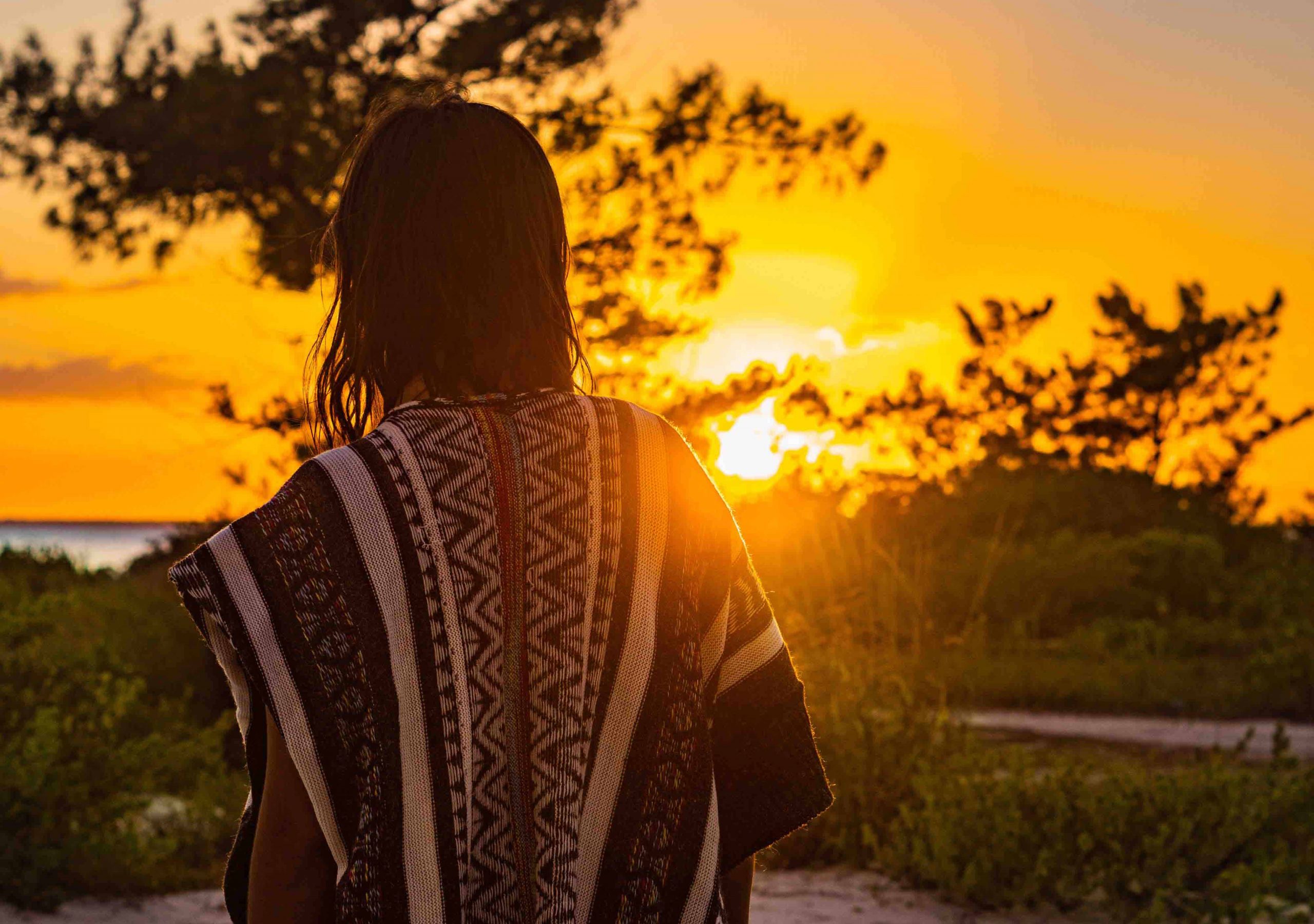 2.- Punta Cancun lighthouse
Getting here is an experience in itself because you will have to enter Caracol beach, and from there, walk to the right. You will have to climb a small stone wall and walk about 500 meters until you reach the Punta Cancun lighthouse.
Here, you will find the immensity of the sea. From here, the Caribbean Sea reaches the horizon. There is not a single piece of land to interrupt your view. Therefore, it is a great time to remember how small we are. Here you can have a close encounter with the power of the sea. You will see the sunrise from the sea and notice how the Sun king changes color paints the sky with beautiful colors. It is unforgettable!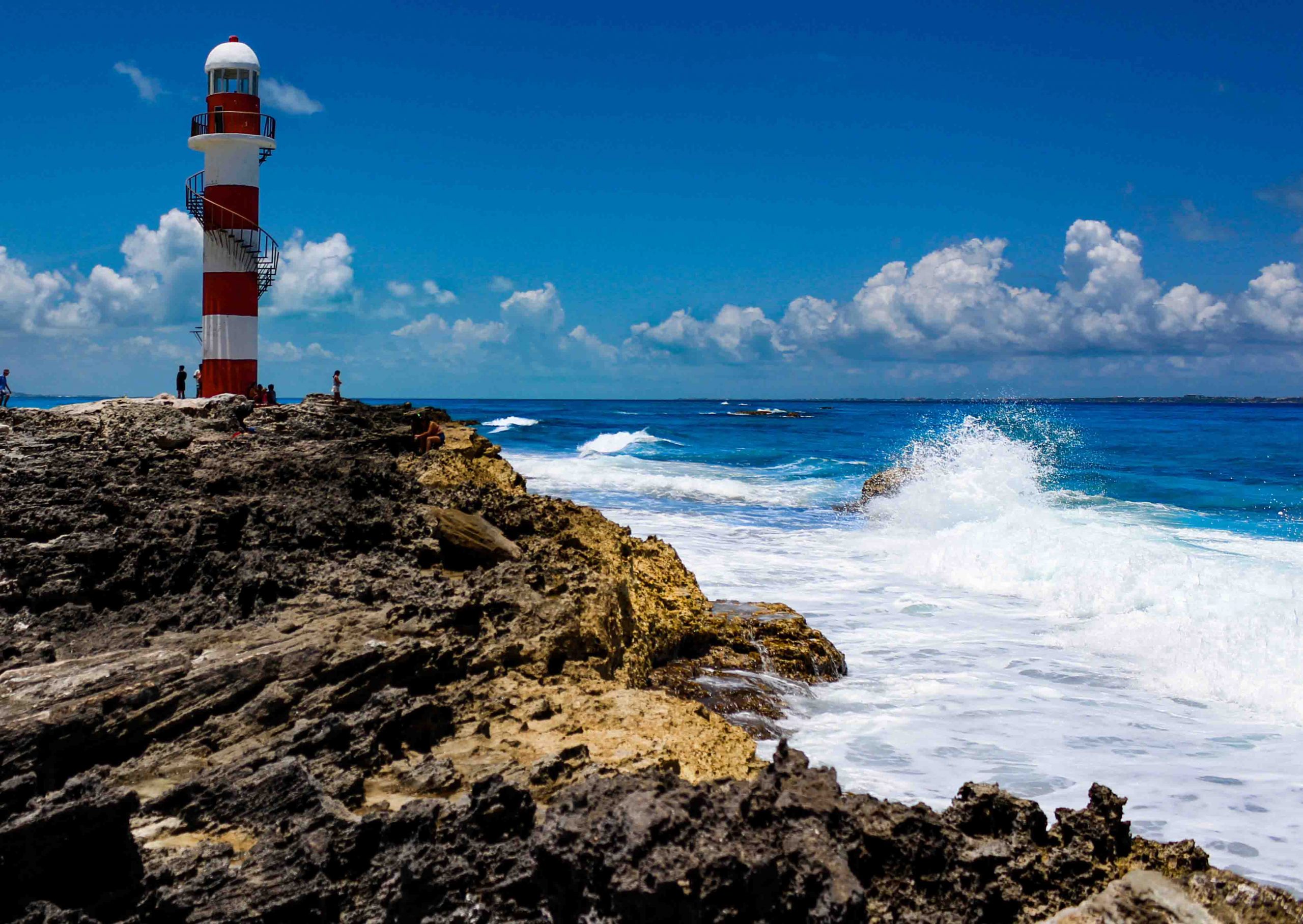 3.- Marlin beach
Marlin beach is ideal to plan a full day under the sun. You can arrive very early, settle in to admire the sunrise, and after the show concludes, rest and take a nap with the morning sunlight. Once you recover energy, you can stay on the beach to play, listen to music, or whatever you like to do on your beach days.
Marlin has plenty of sand space, so you can choose the place you like best and spend all day enjoying the beautiful soft sand of the Caribbean and Cancun.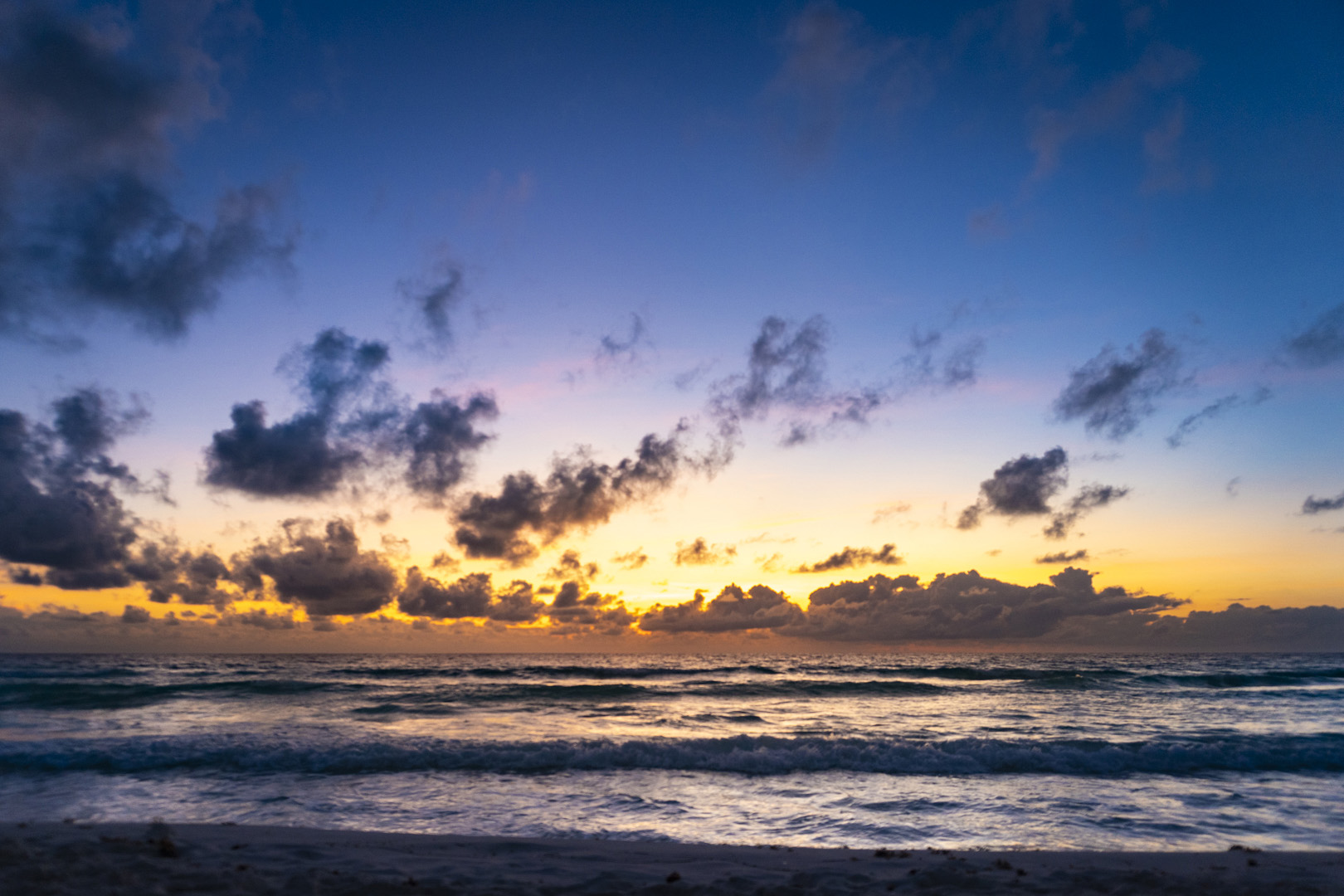 4.- Isla Mujeres
The first place in Mexico that sunlight touches is Isla Mujeres. Do I need to say more? The view from the southern part of Isla Mujeres to the Caribbean Sea is quite impressive. You can feel how the sea devours you. It's really intimidating, but it is an unforgettable sight.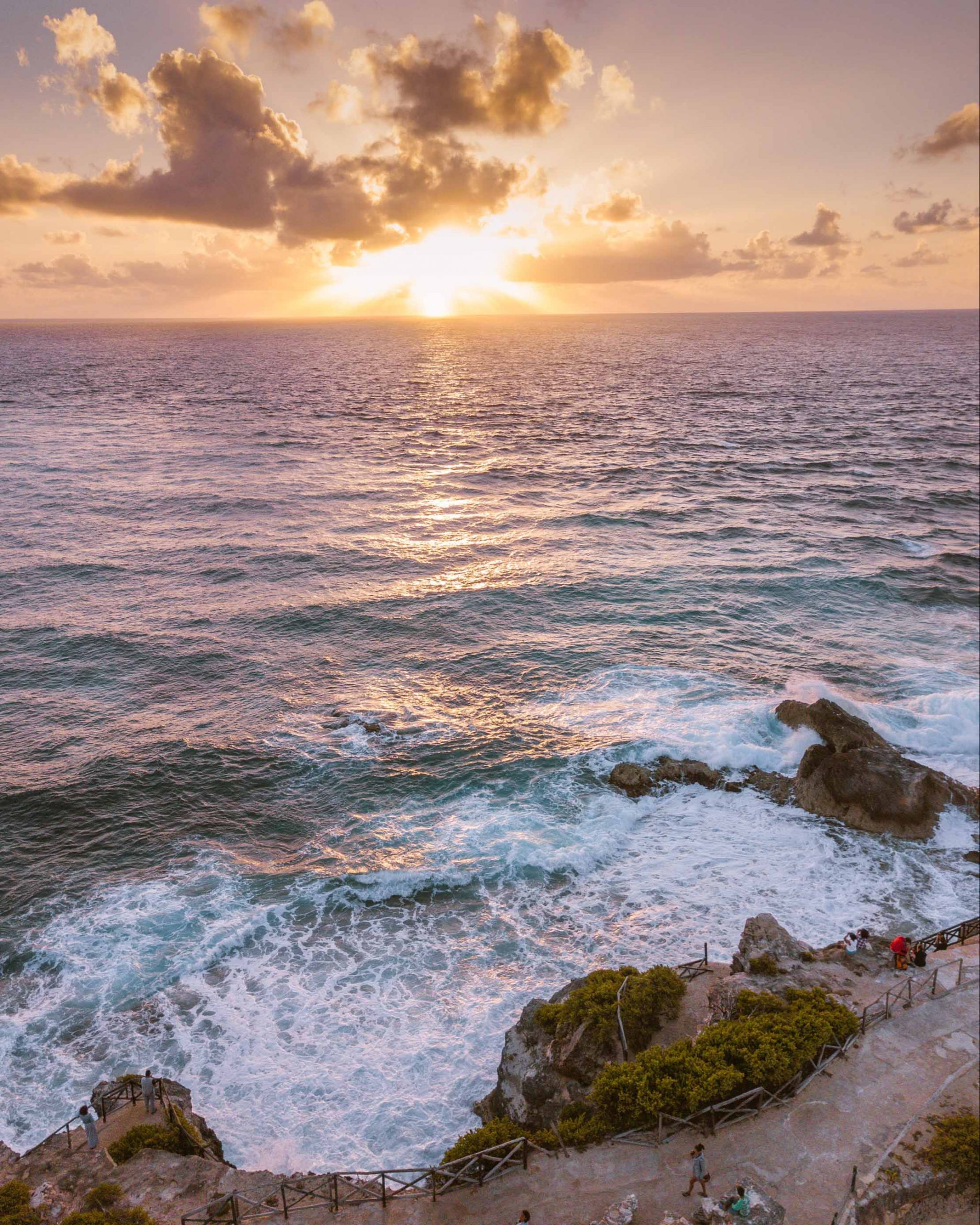 5.- Playa del Carmen
Basically, any beach you choose to watch the sunrise in Playa del Carmen will be spectacular. After a night of partying or rest, walk a couple of meters and find the first sun rays and the Caribbean Sea. Your soul will rest for a couple of minutes.
Choose the best spot for you, make yourself comfortable, enjoy. That is all you must do.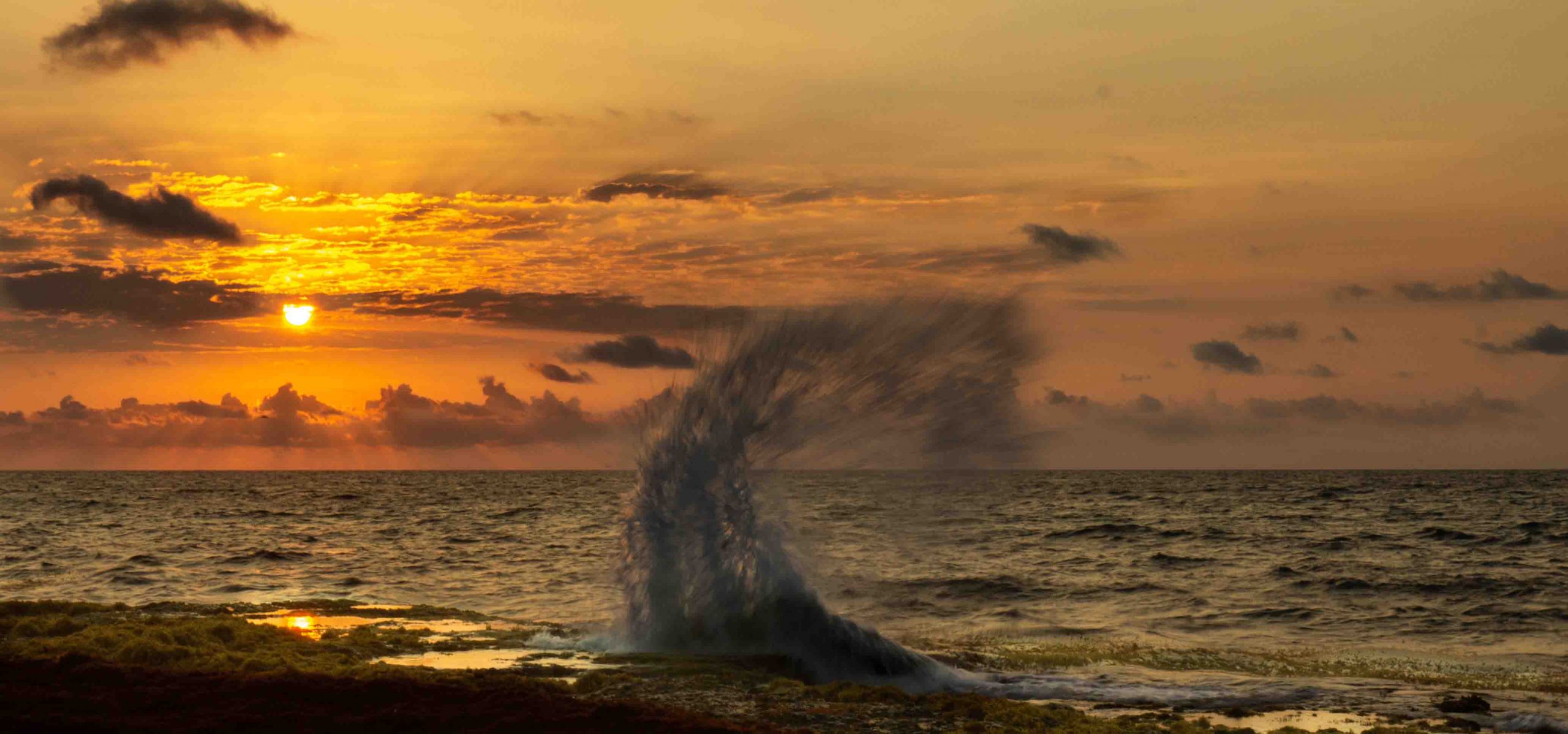 6.- Boca Paila
Boca Paila is simply spectacular. It is a natural corner that is located past Tulum's Hotel Zone, within the Sian Ka'an Natural Reserve. It lies between the Muyil lagoon and the Caribbean Sea. It's unforgettable!
Here you can be in direct contact with nature and enjoy the clean air, decontaminate a bit of the city noise and simply enjoy nature.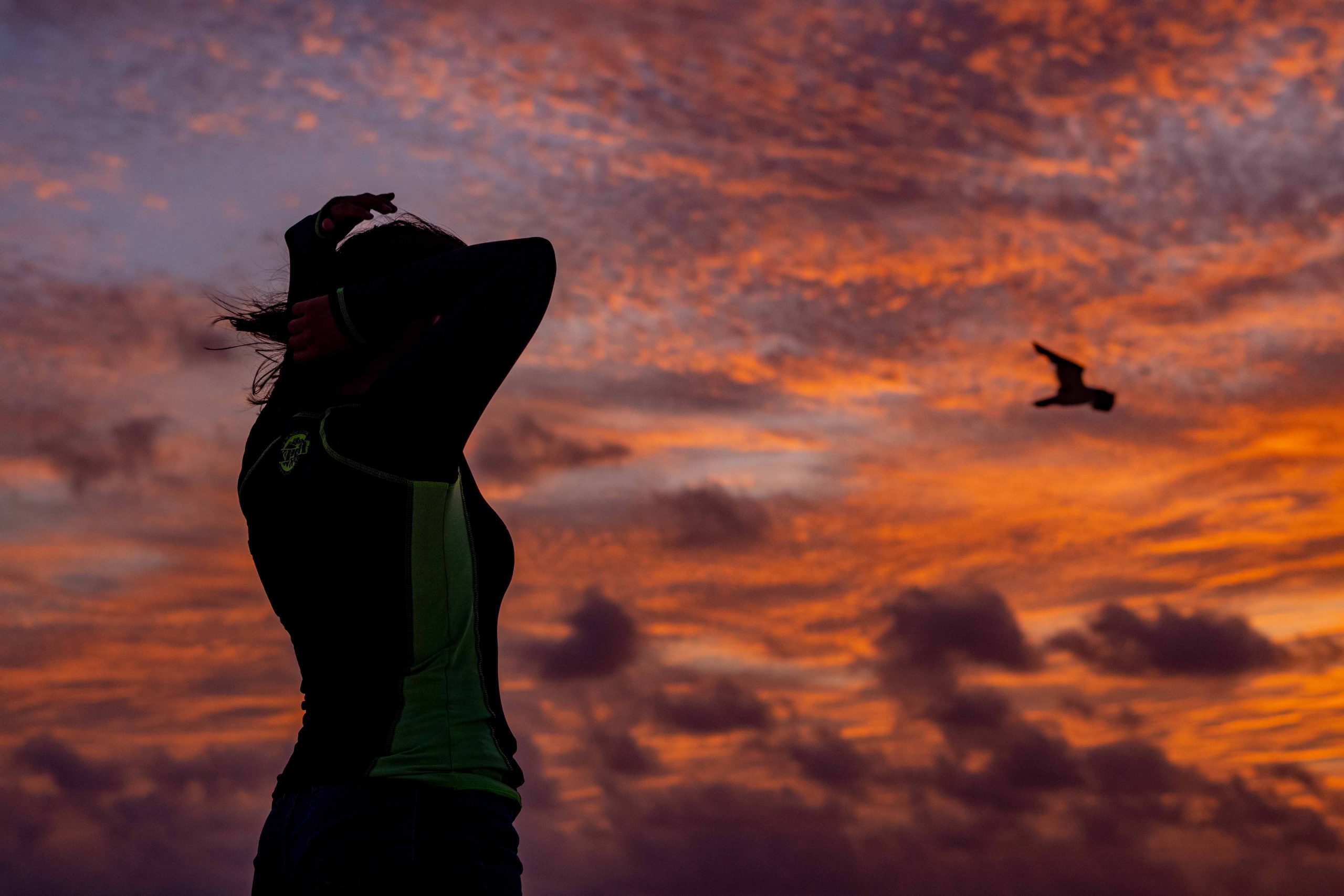 7.- Nichupté lagoon
Nichupté Lagoon is located between downtown Cancun and the Hotel Zone. To enjoy the sunrise from there, I recommend you rent a kayak or paddle tour to be able to get a little deeper into it (as long as the weather is ideal) and appreciate how the sun rises between the hotel buildings. Getting a little exercise and enjoying the sunrise is one of the best ways to start your day.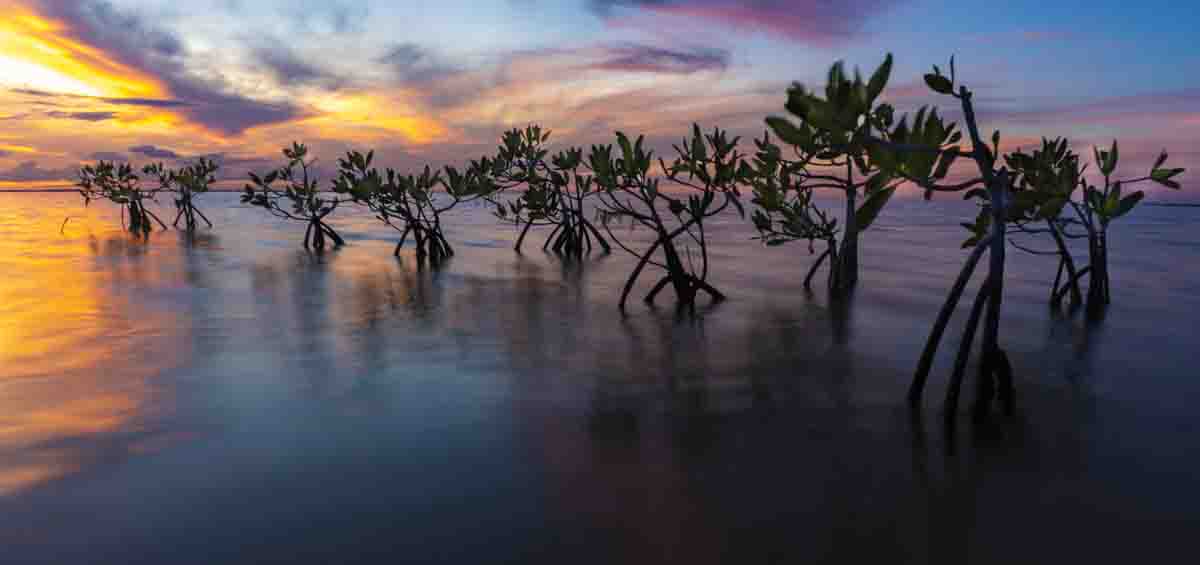 8.- Hotel Zone | Kukulcan Boulevard
Cancun's Hotel Zone has a bike path that is very nice to travel at any time. Without a doubt, the best time to do it is at dawn. It is unlikely to reach the sun coming out because you will be surrounded by trees or hotels, but you'll still be able to perceive how the temperature begins to rise and your path begins to light up slowly as you get closer to your favorite beach.
I recommend starting at KM 0, depending on your physical condition and your desire to exercise, bike 10 or 15 kilometers to beaches like Chac-Mol or Marlin and cool off in the sea and enjoy the morning there.
9.- Cenotes
There are different cenotes on the Ruta de los Cenotes that allow you to camp. I highly recommend this activity because you will be in direct contact with nature, and you will be able to notice how the night noises and the environment change completely as soon as dawn begins.
In addition to the colors that the sun gives, knowing and being up close in the jungle at sunrise is an experience that you will always remember.
Now you know some places that are close to Cancun and that are perfect to see the sunrise. Waking up very early at least one day can have many benefits. I highly recommend it!
Which of these places will you go to see the sunrise?