From natural juices to a variety of yummy pizzas
Try this unlimited adventure
Xavage is the only adventure park in Cancun and Puerto Morelos, with 6 unique activities for the whole family. Opened from 8:00 to 17:00h, it's the perfect option for those who wish to explore surprising terrains. Although its innovative attractions and fun staff steal the spotlight, there's only one thing on our minds that early in the morning: when are we eating?!
We get it, food is key for an unforgettable adventure. Luckily, the food at Xavage is famous for being varied, fresh, and incredibly tasty! Here we present the Xavage Xnack menu, the first stop towards a day full of energy.
But first… which Xavage Admissions include food?
Both Xavage Admissions (Basic / All-Inclusive) include unlimited food and non-alcoholic drinks. Meaning, you can hit the Xnack and the buffet as many times as you like.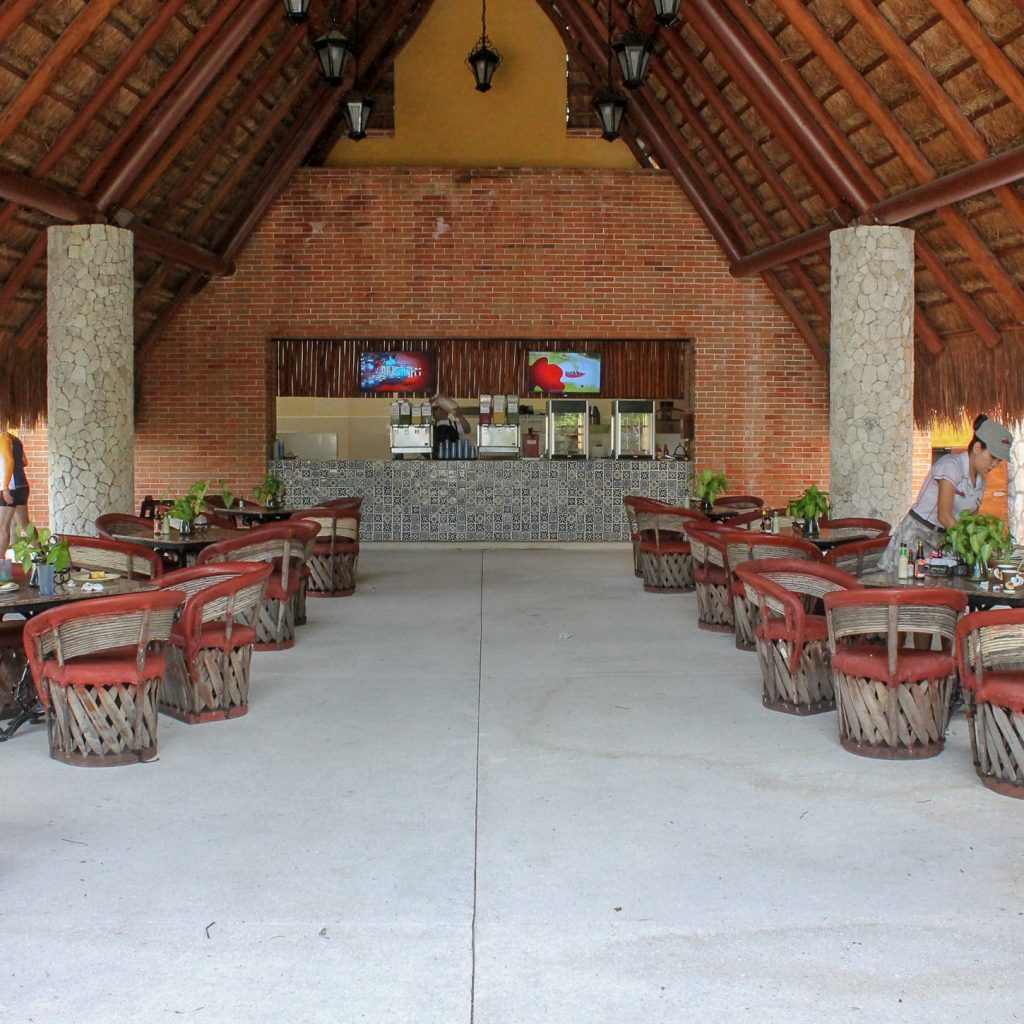 Where can I eat at Xavage?
The park offers two delicious options for their visitors:
Xnack, opened 8:00-17:00 h
International Buffet, opened 12:00-17: h
Where can I find the Xnack in the park?
After validating your reservation and picking up your helmet at the ticket office, pass the entrance tourniquets and take a turn to the left. Go down the ramp and voilá! You'll find the snack to your right.
What can you expect to find at the Xnack?
Variety of pizzas
The Xnack has three varieties of pizzas for all tastes: pepperoni, Hawaiian and cheese. Enjoy them hot, freshly made and complement them with your favorite sauces.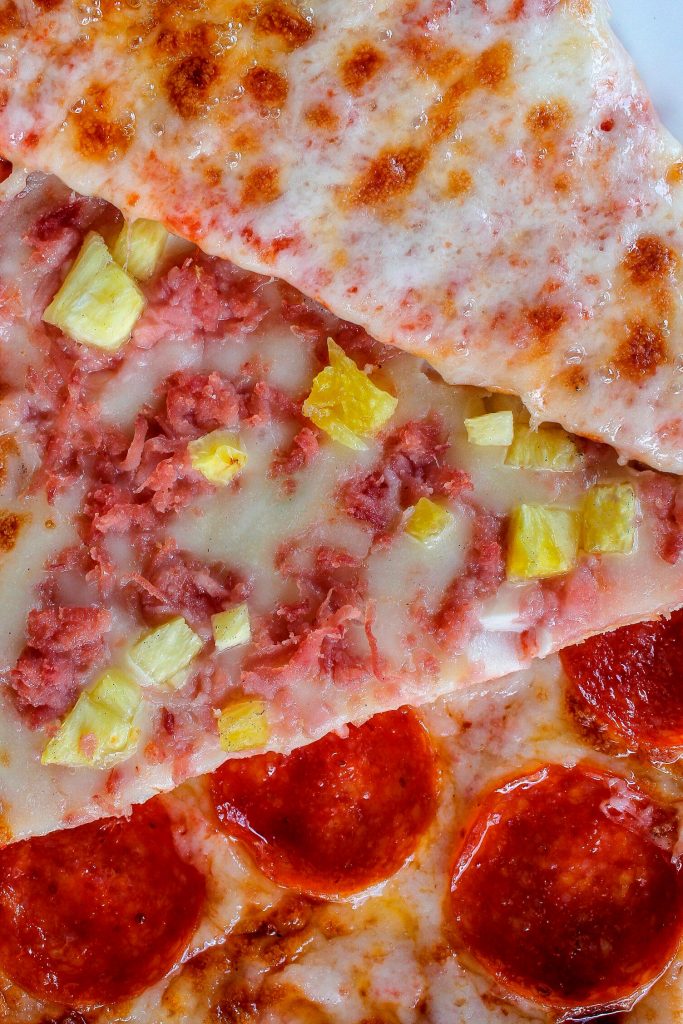 2. Light beverages
The perfect pairing for your food at Xavage, is without a doubt a cool glass of natural water:
Lime with jicama
Lime with chaya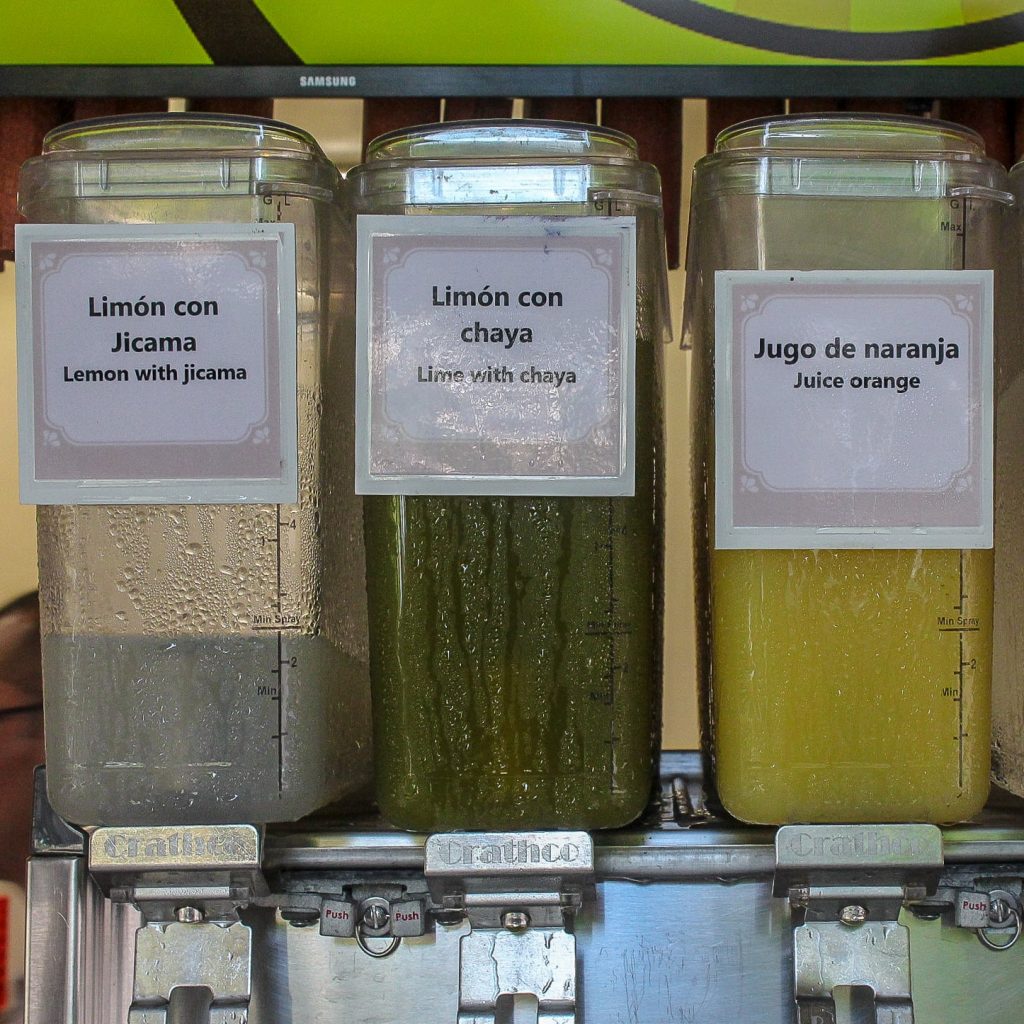 3. Natural juices
If you're feeling more adventurous, try our refreshing natural juices! Five unique and tropical combinations:
Orange juice
Watermelon, orange, and beet
Pineapple, mango, and orange
Orange, parsley, spinach, and celery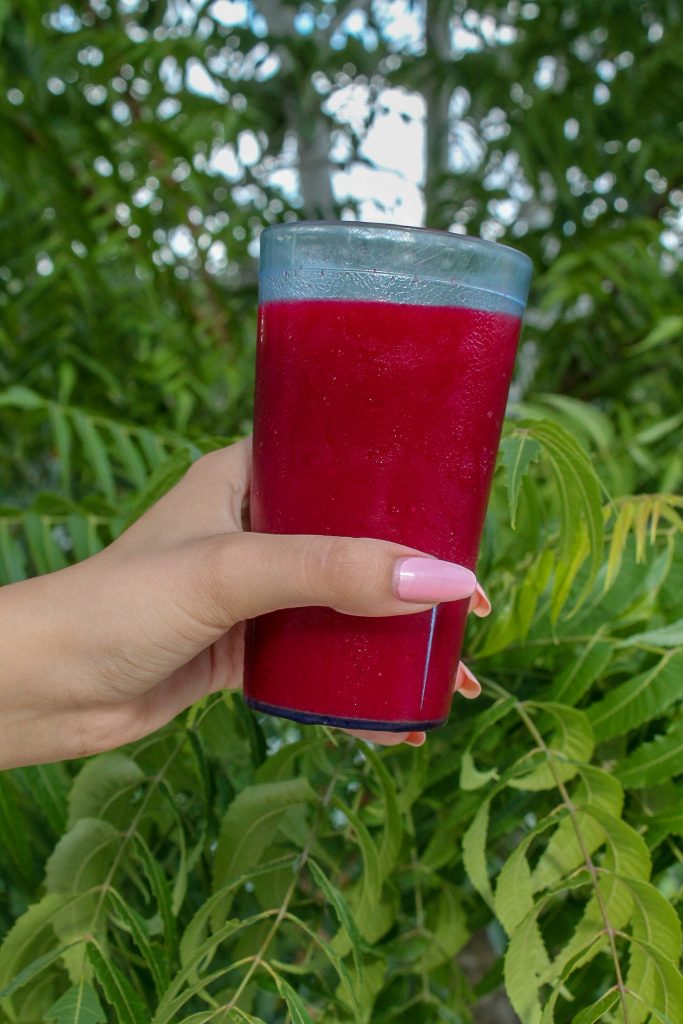 4. Revitalizing smoothies
Ideal for those who seek something more substantial to start their day. Pick your favorite:
Oats
Amaranth
Banana
Strawberry
Also, create your own combinations and choose between a wide range of milk.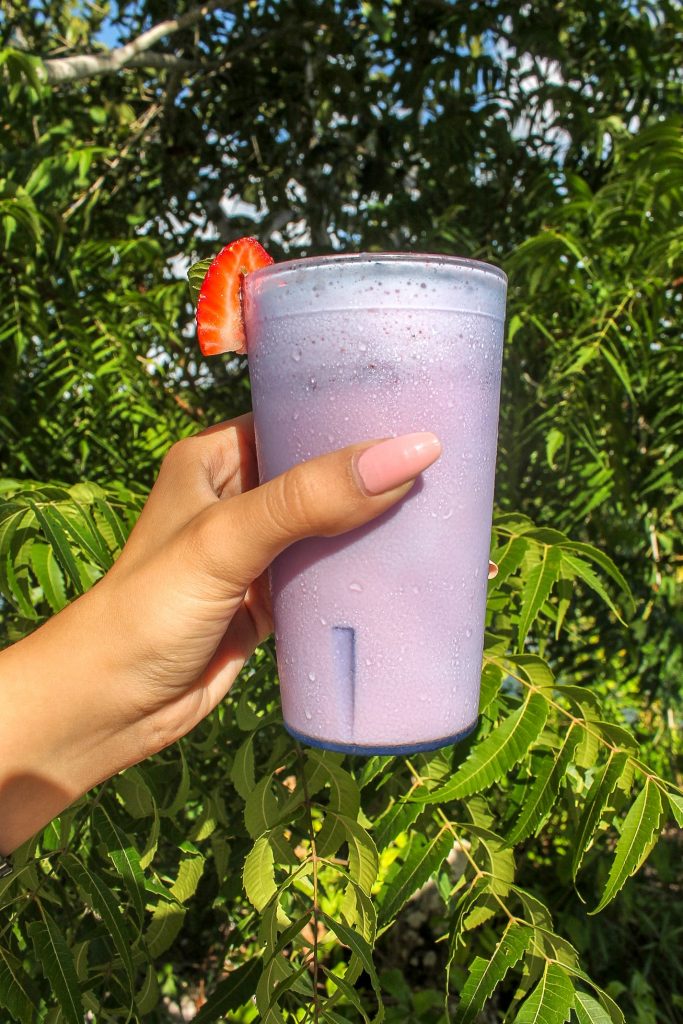 5. Seasonal fruit
Complement your food at Xavage with juicy seasonal fruits: four varieties ready for your consumption.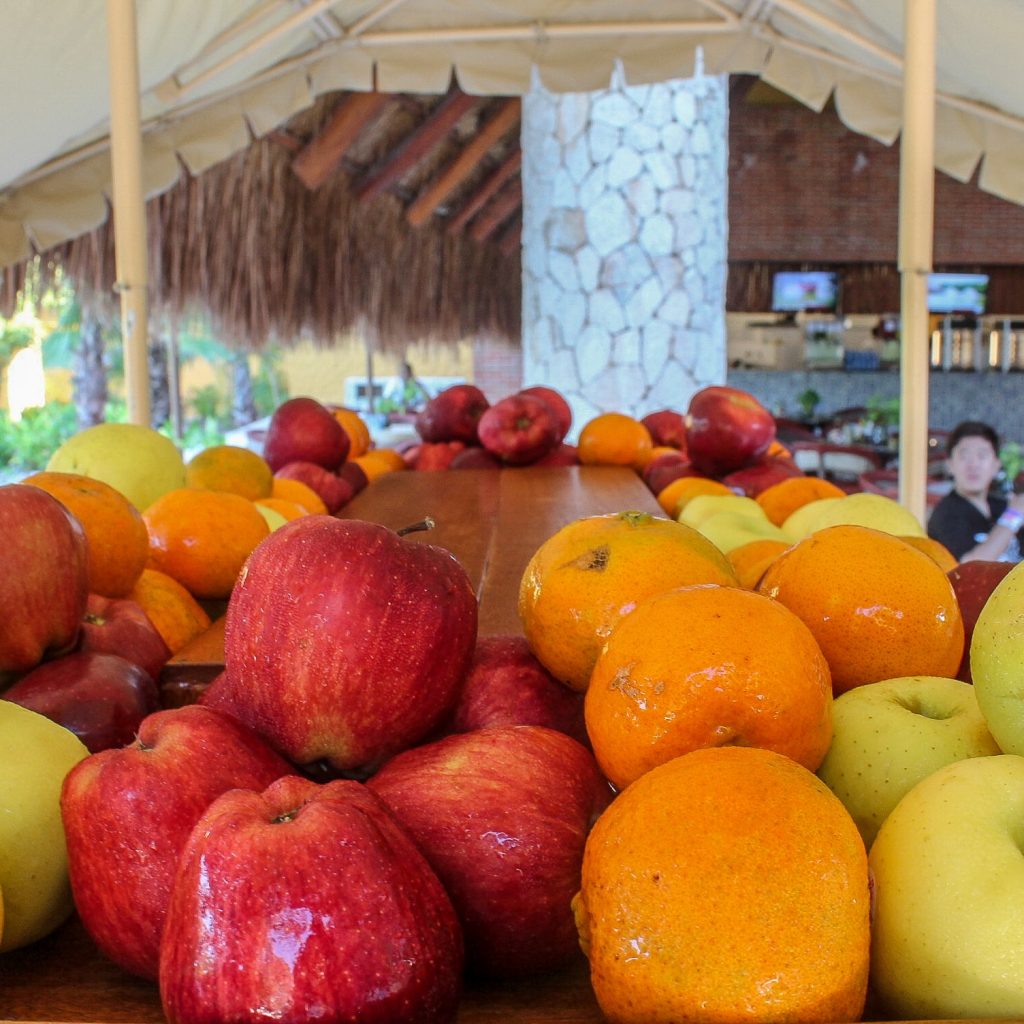 6. Pickled veggies
This is how we snack in Mexico! A selection of vegetables that you can prepare with lemon, salt, chamoy, and a variety of savory sauces and condiments.
Jicama
Cucumber
Beetroot
Celery
Carrot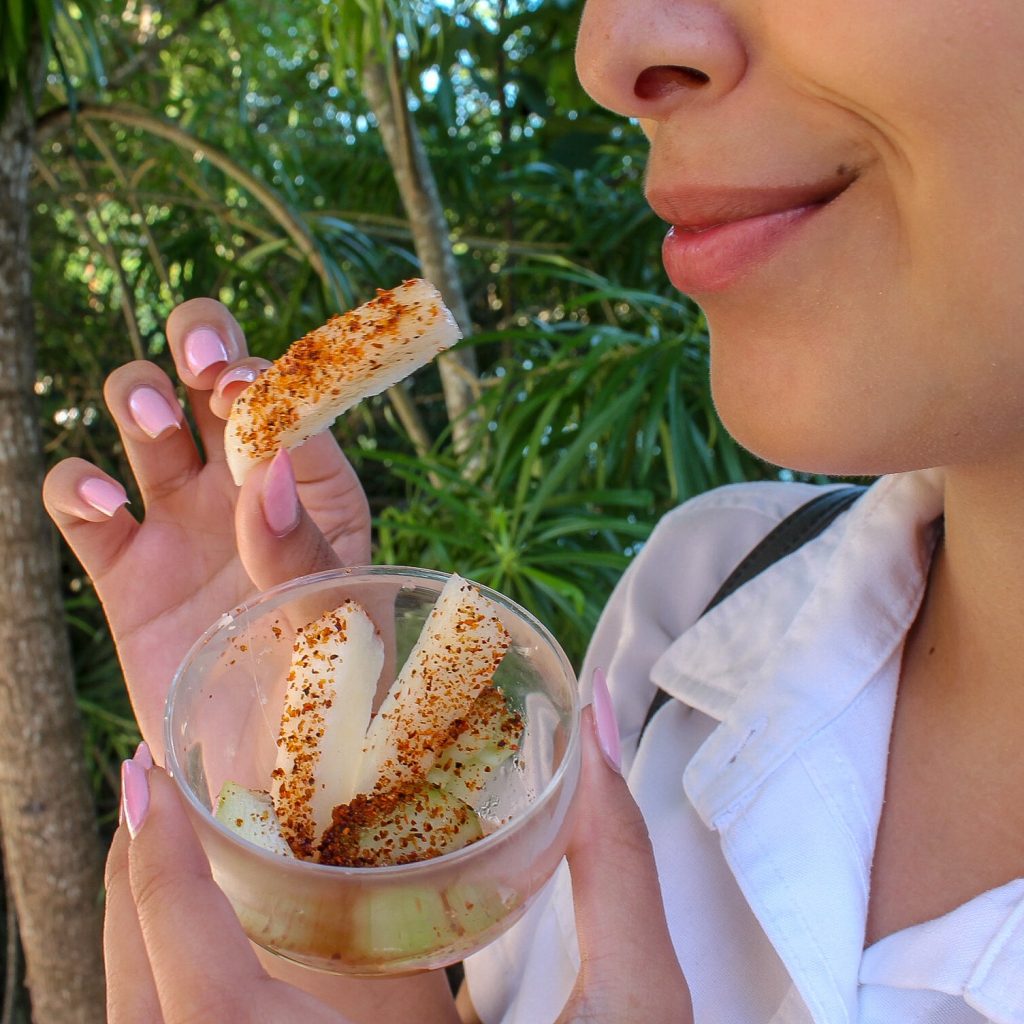 Read more: 30 Mexican dishes you will find at Xoximilco Cancún.
7. Cookies and snacks
Still a little hungry? We recommend trying out the crunchy oatmeal cookies, peanuts and other seasonal snacks available in the mobile snack unit.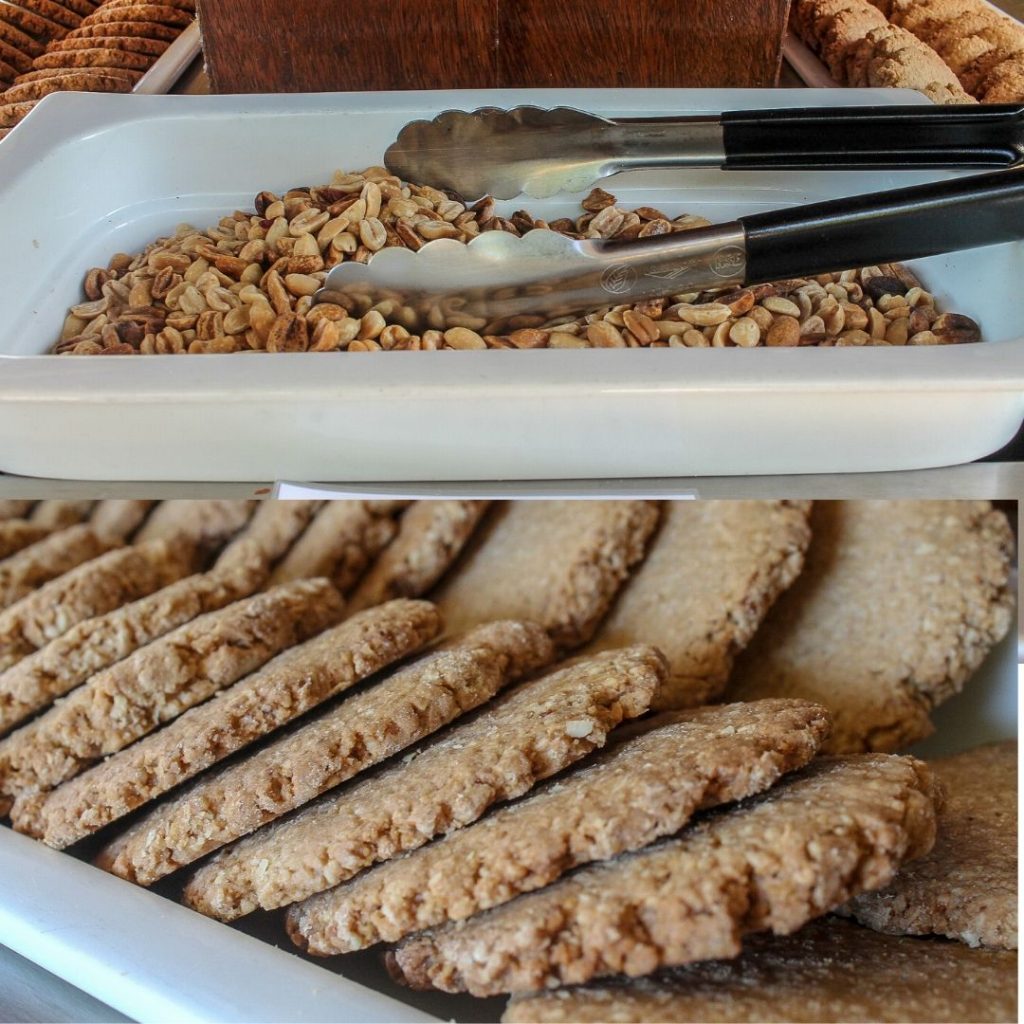 When is the best time to visit the Xnack?
Let's be honest, there's no such thing as a "bad time" to hit the snack, but it offers exceptional options for those adventurers who want a light breakfast which allows them to take part in the activities without any discomfort. Because it opens as early as the park, the best moment to visit the snack is as soon as you arrive at the Xavage terrains. Also, in between activities to recharge energy quickly.
Remember that the Xavage Xnack menu is designed to offer you fast, personalized and energizing food, in order for you to enjoy your day to the fullest. If you're looking for a more abundant meal, we recommend stopping by the international buffet. There you will find more than 104 dishes: everything from vegan to exotic and exquisite desserts.
If you visit Xavage, don't forget to try the delicacies of the Xnack!
Which dish do you crave most?