Children are also welcome in Xavage Park!
If you thought that the activities at Xavage where exclusively for adults, we have some great news. Children can also enjoy them and there is a special Children's Area specially designed for them. Keep reading if you'd like to know everything about adventure for children at the most fun park in Cancun.
6 important tips to know about the Children's Area
1.- It's an activity which is included in both the Basic & the All-Inclusive Admissions
It doesn't matter which one of the two admissions you decide to acquire, the Children's Area is included without limits on both entrances. Children can spend the whole day playing there if they prefer, there is no time limit to enjoy this adventure.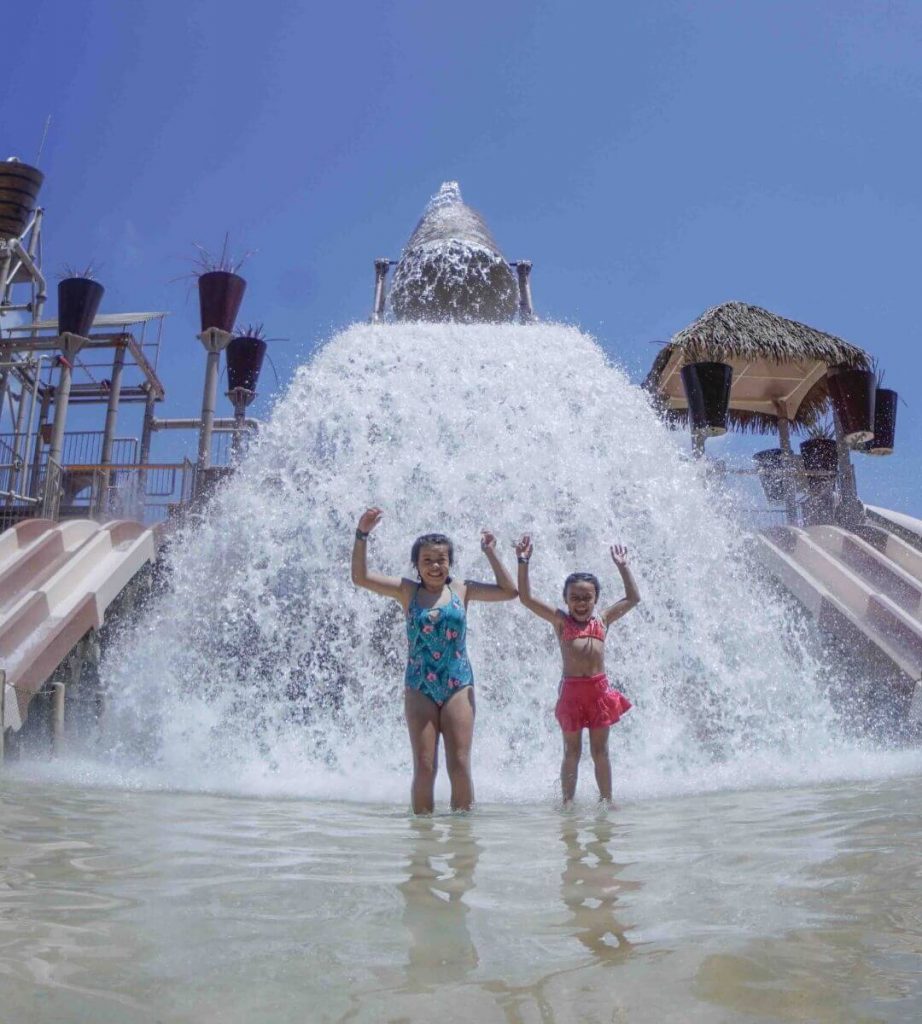 2.- It's an aquatic adventure
This activity consists of a circuit of toboggans, hanging bridges, waterfalls, dump buckets, a giant wading area with a depth of 11.8 inches. Whichever activity you decide to do, you'll end up getting completely wet! Therefore, the use of a bathing suit is mandatory.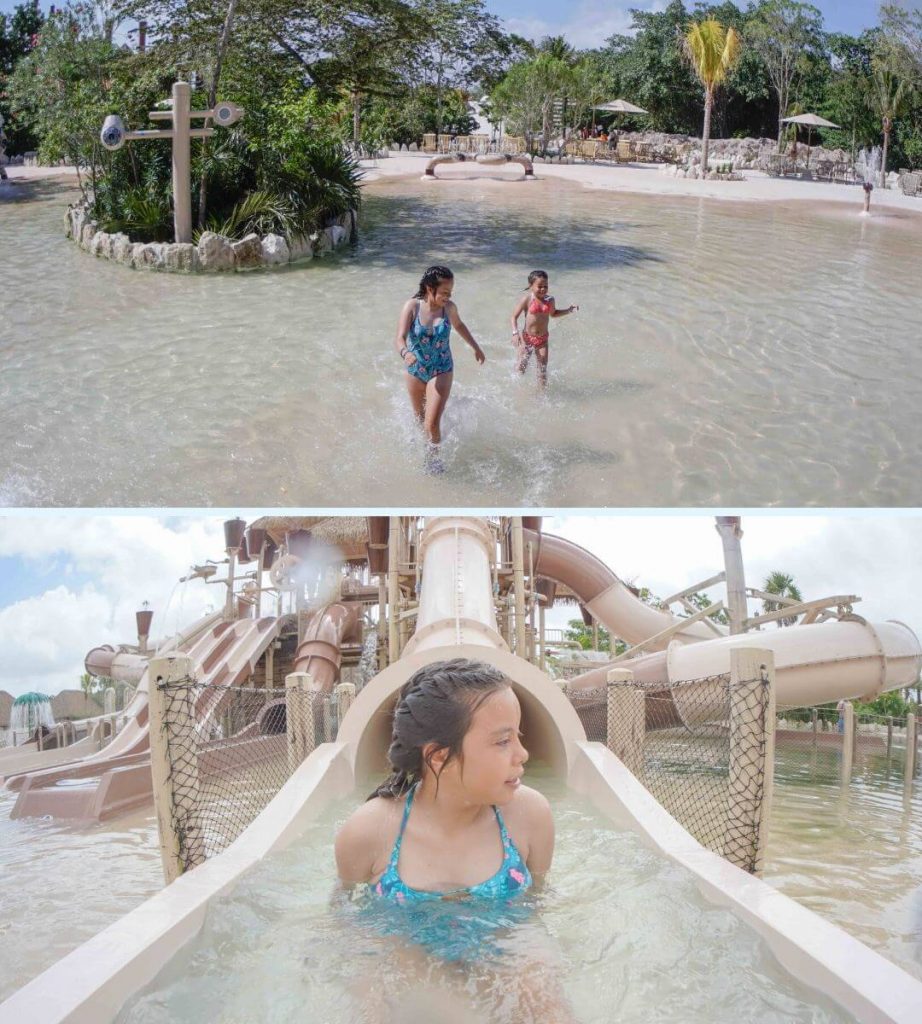 3.- It's an activity which is exclusively for children
As we mentioned earlier, this Xavage activity is specially designed for kids. This means that for everyone's safety, teenagers and adults are not allowed to climb the slides. To be a little more specific, this means that only children ages 5 to 11 have access (with a height of between 3.2 and 4.9 feet). It is important to note that if your child is less than 3.2 feet, they can only use the wading pool.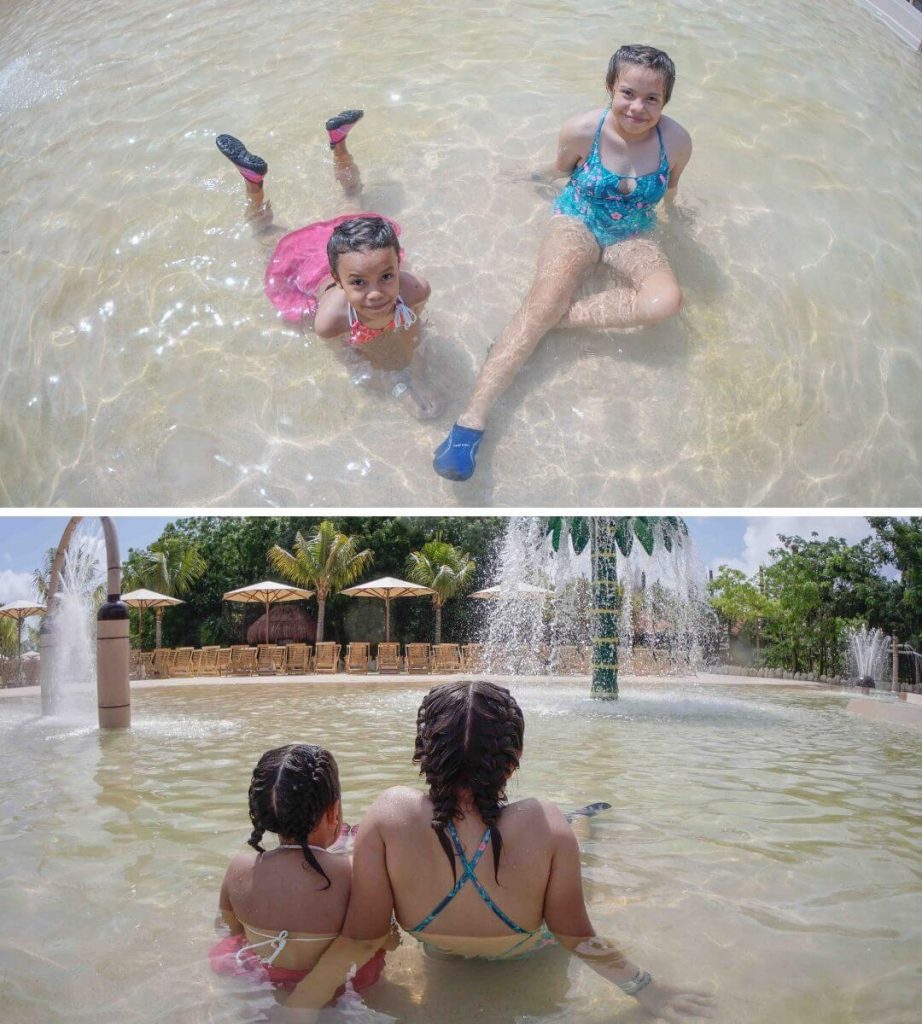 4.– It's prohibited to leave children by themselves
This is very important. If you are going to visit Xavage with children, keep in mind that an adult must always be present while they are playing. There may be lifeguards watching over the little ones, but they are not responsible or allowed to take care of them when adults take part in the other activities. Keep this in mind when planning out your day so that you're all able to enjoy the different activities of the park.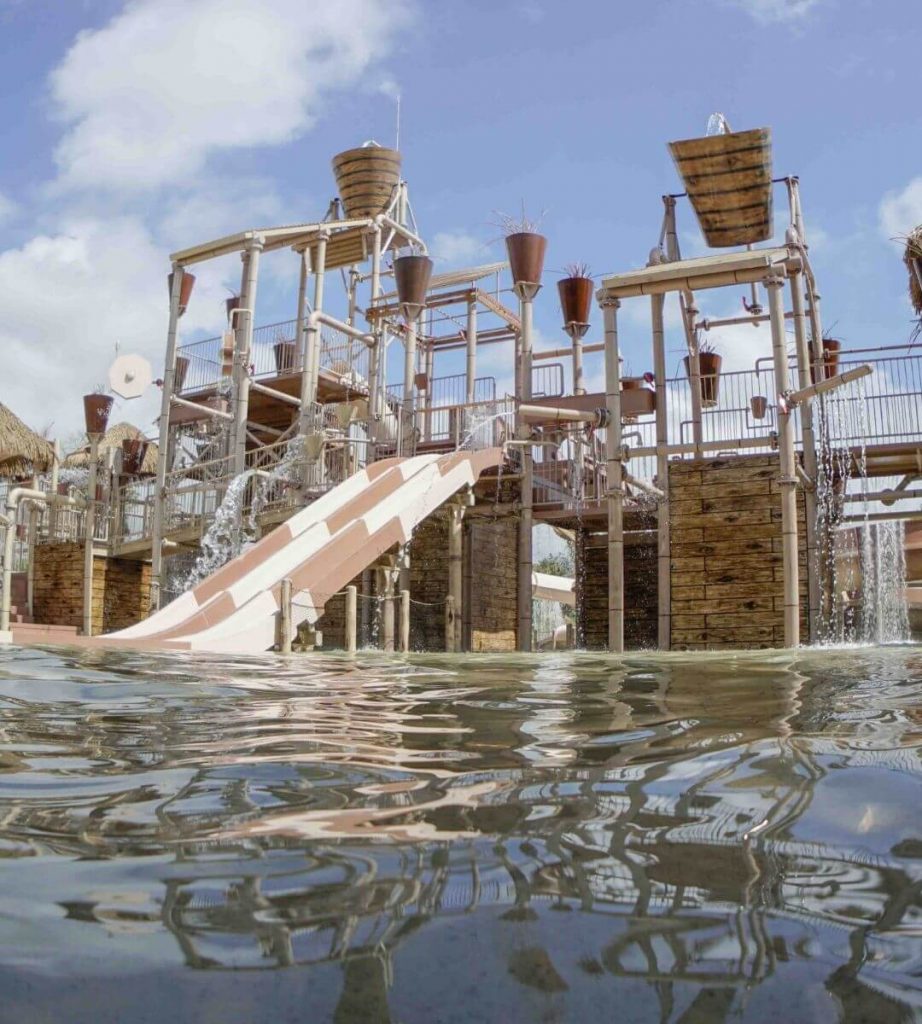 5.- There are rest areas
As we mentioned in the previous tips, the activities are only for kids and children cannot stay in the area all by themselves. So, for this same reason, there is an area that surrounds the playground where you will find resting areas to monitor children from the comfort of a beach chair.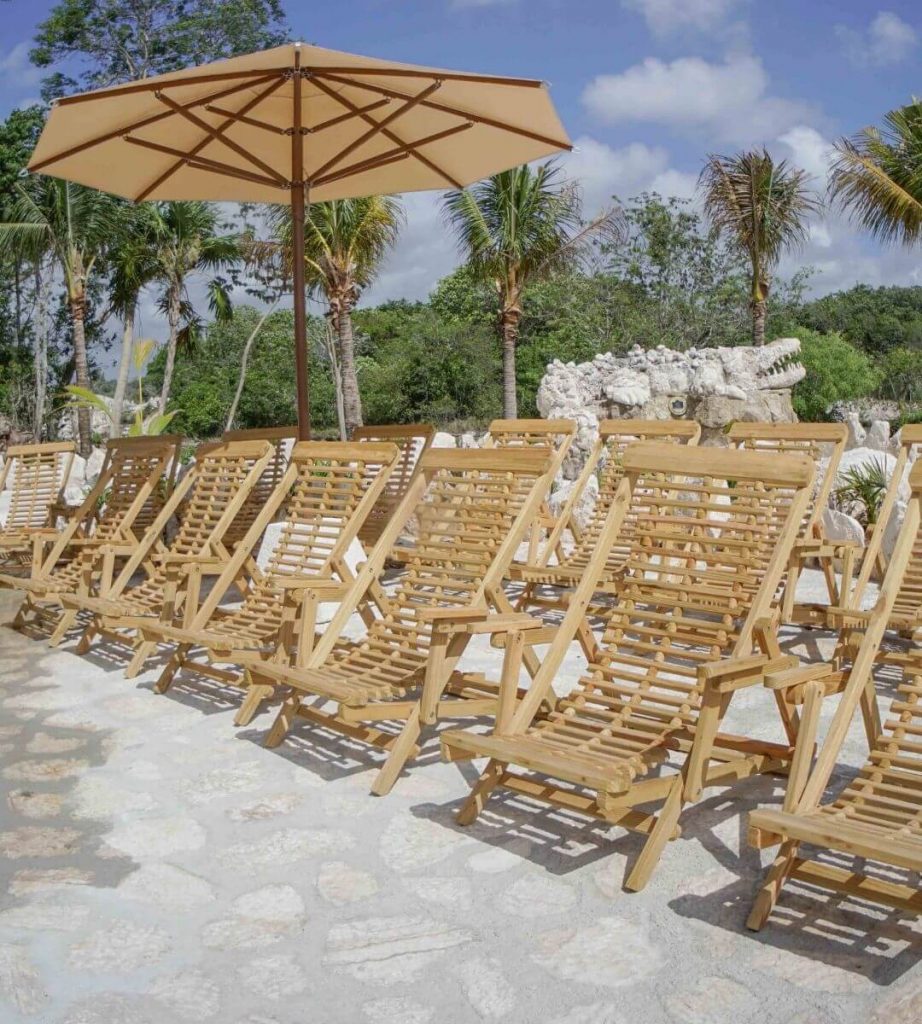 6.- The Children's Area is located in the heart of Xavage
The area is very close to the lockers, toilets, showers, snacks and rest areas. It is an ideal location for you to be sure that your little ones will have everything they need, during their experience in Xavage.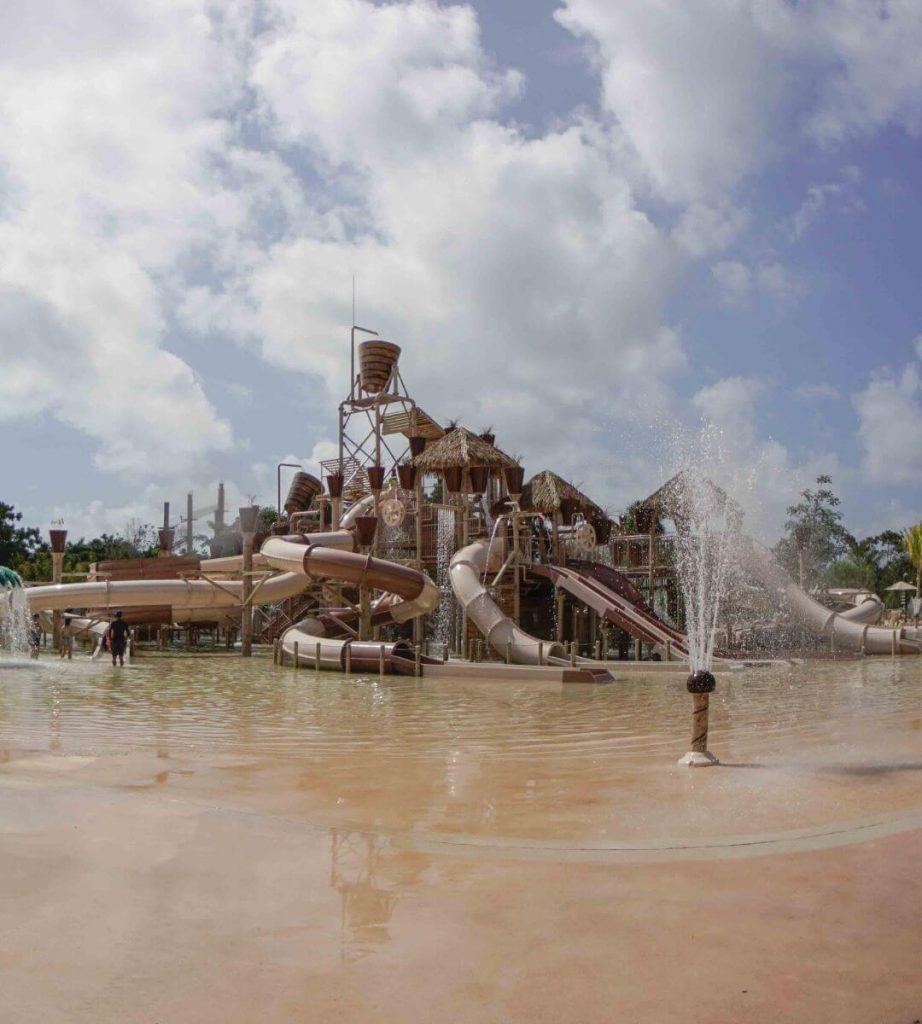 What other activities can children do in Xavage?
If in addition to the Children's Area, your children want to take part in more activities, here are some tips and considerations to take into account for your tour.
First of all, each activity is unique in its type and has different regulations and restrictions. There are some in which you can decide the level you want to perform, others in which you are always accompanied by a guide, others that you operate yourself, etc.
The minimum height to be able to do any of the activities is 3.9 feet. They will confirm this at the ticket office and at the entrance of each activity to verify that this requirement is met for everyone's safety.
The recommended age for children is to be at least 7 years old, however, it will also depend on their height.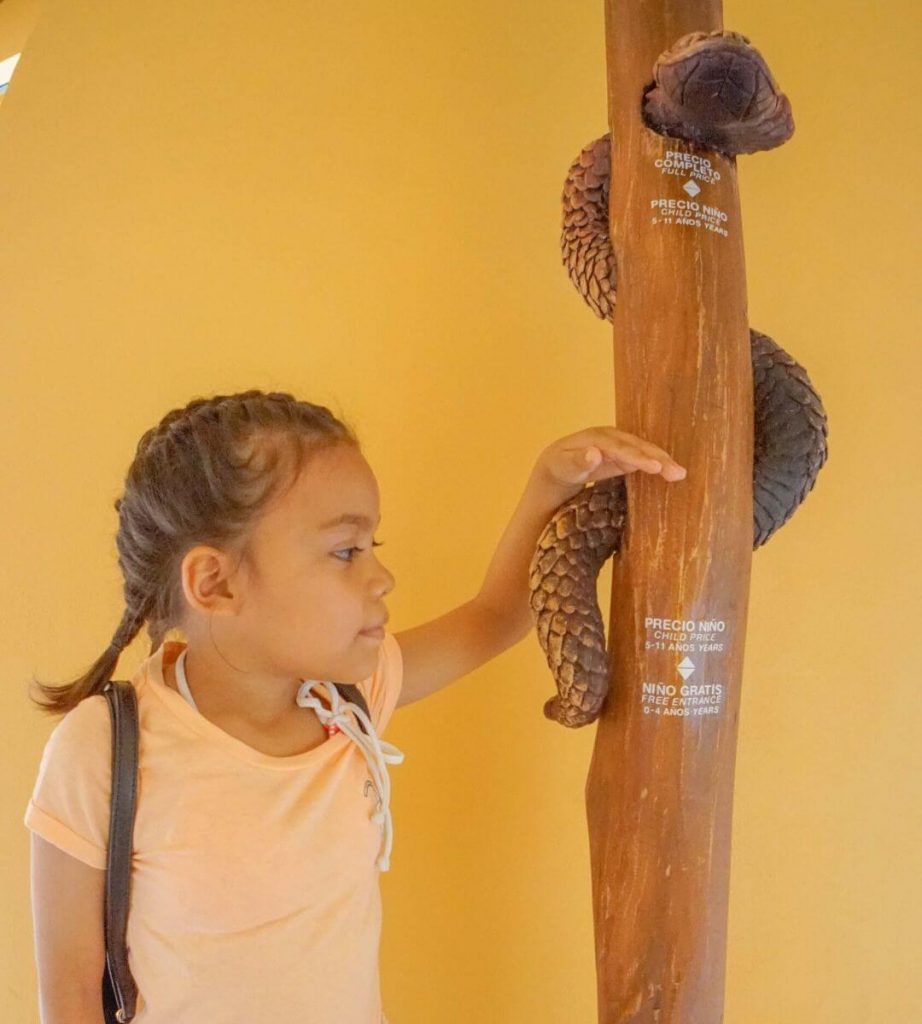 The three most recommended adventure activities for kids at Xavage are the following:
1.- Kayak
The kayak tour through the canals of Cancun is as fun as it is relaxing, it is an activity that can be done by a child accompanied by an adult and enjoyed without any risk. All visitors wear life jackets and receive a short safety briefing before boarding the kayaks, to learn how to use the equipment correctly. In addition, you can take the route that you prefer, there are two routes, a short one of 765 yards and longer one of 1039 yards.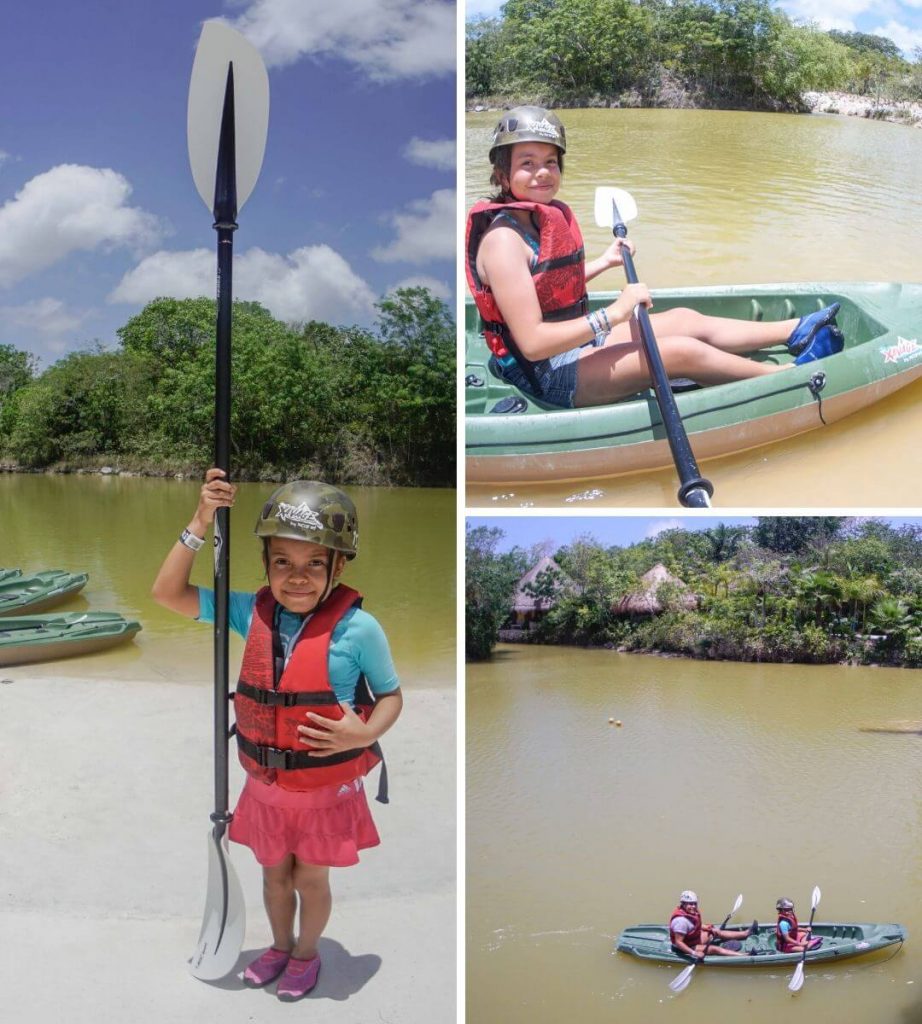 Extra tip: it is recommended that this activity be the first one you do, since you will be exposed to the sun and if you leave it till the end it is likely that the kids will no longer want to do it.
2.- Monster Truck
The Monster Truck is a tour in all-terrain vehicles where visitors are protected with special seat belts and eye lenses to prevent dust from damaging your eyes. If you'd like to drive, it is mandatory that you are of legal age and have a valid driver's license. The capacity is two people per vehicle and your companion can be a child as long as they reach the minimum height requirements of at least 1.20 meters tall.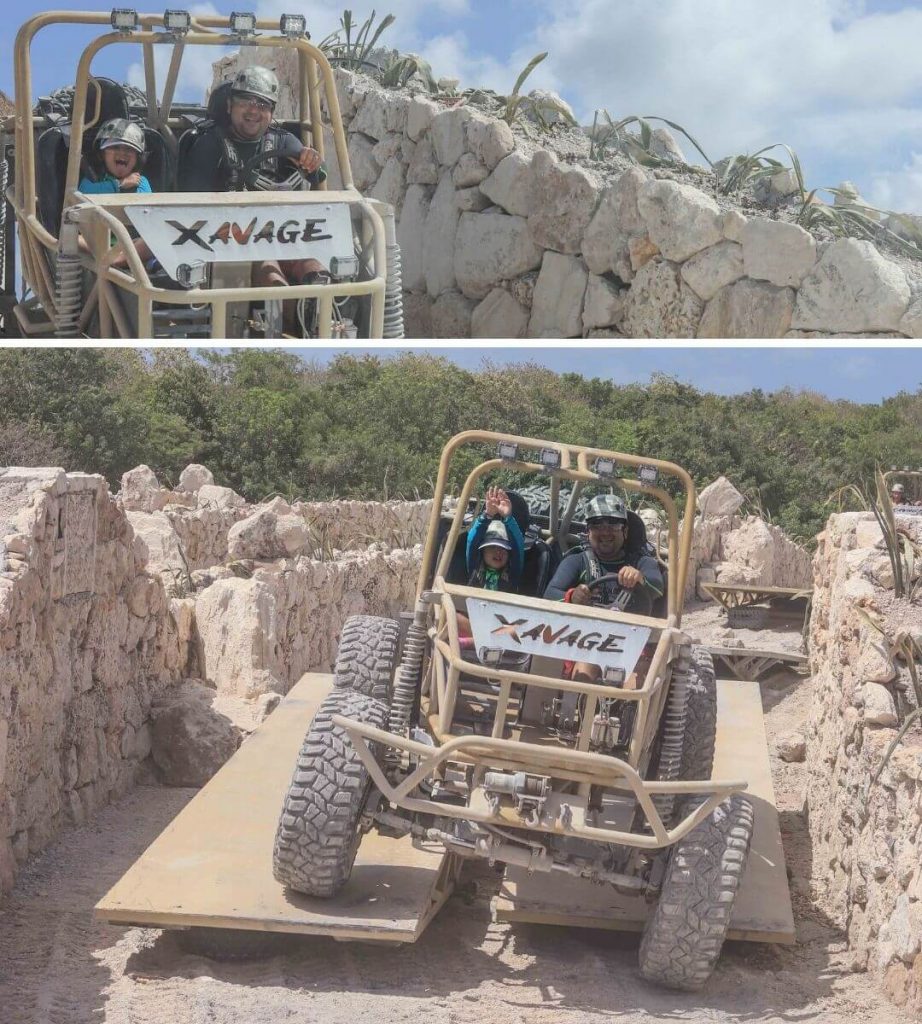 3.- Xavage Zip-Line
This is ideal to be the first zip-line that your children experience since they go with a harness that accommodates them in a horizontal position and it is the most comfortable that exists. They will feel that they are flying like birds at a speed that is ascending little by little.
This is an individual activity, but you can launch yourself simultaneously in the other lane or just before or after your child. This zip-line will allow you to experience the sensation of flying in a safe environment.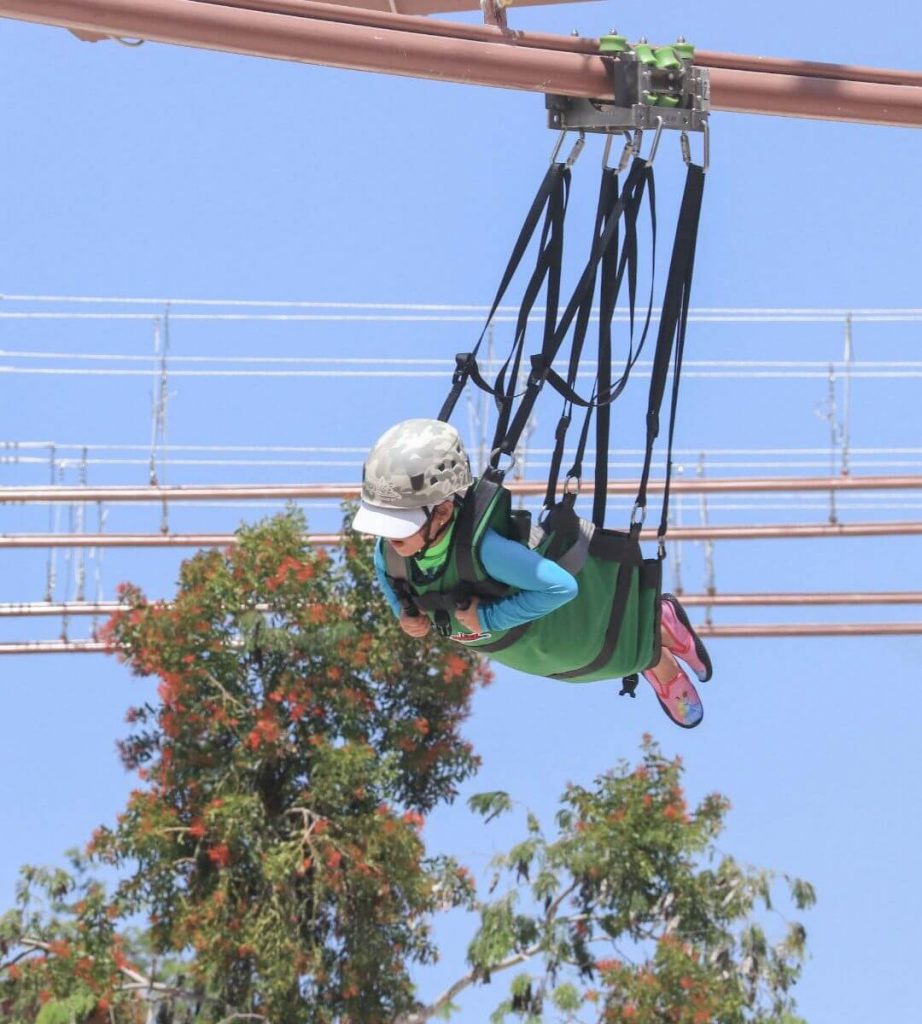 Other adventure activities for kids at Xavage everyone can enjoy as a family:
Fun Xelfie Spots
In addition to enjoying all the activities, you'll find something really fun along Xavage's roads: sculptures of animals carved in stone, where you can take very creative family portraits. Whether you purchase the photo package, (if you enjoy the activities it is highly recommended), or not, these photos will be family memories that are worth having.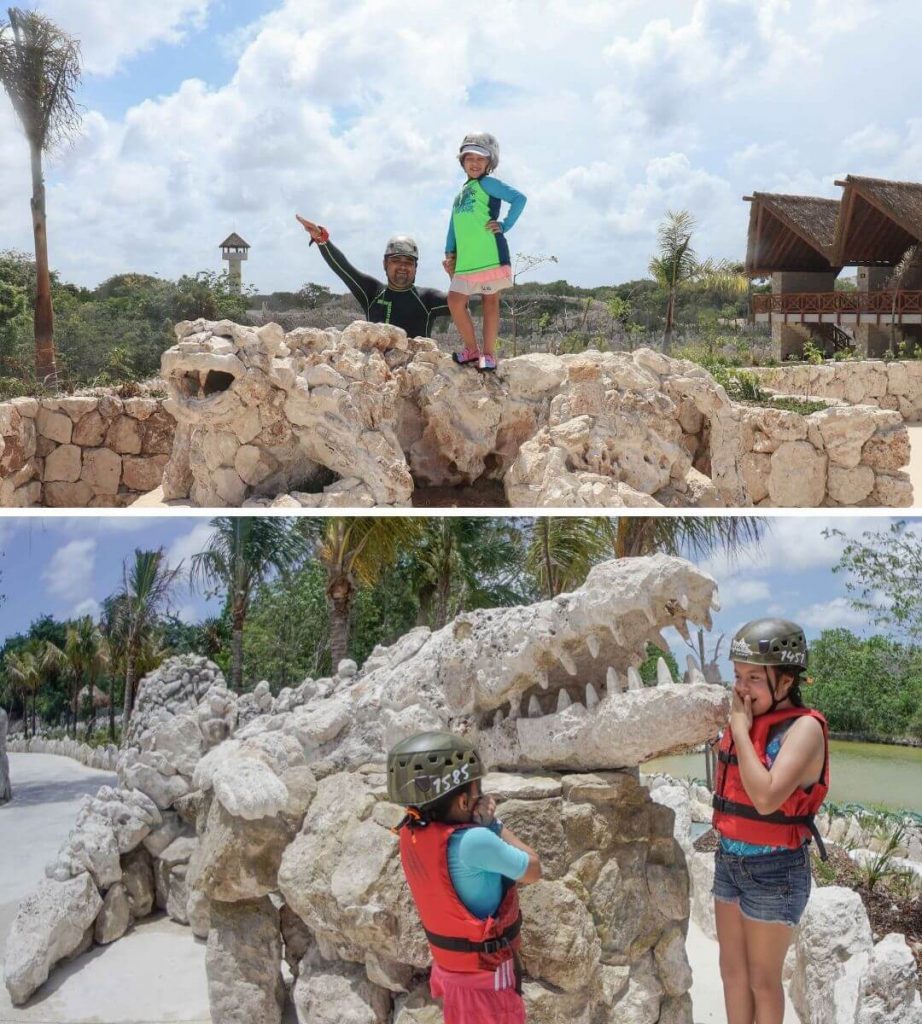 Souvenirs and products in stores
At the entrance of the park and at each activity, you will find shops with very original products for the whole family. The children will be happy with the variety of stuffed animals, they will surely leave the park with a new favorite toy.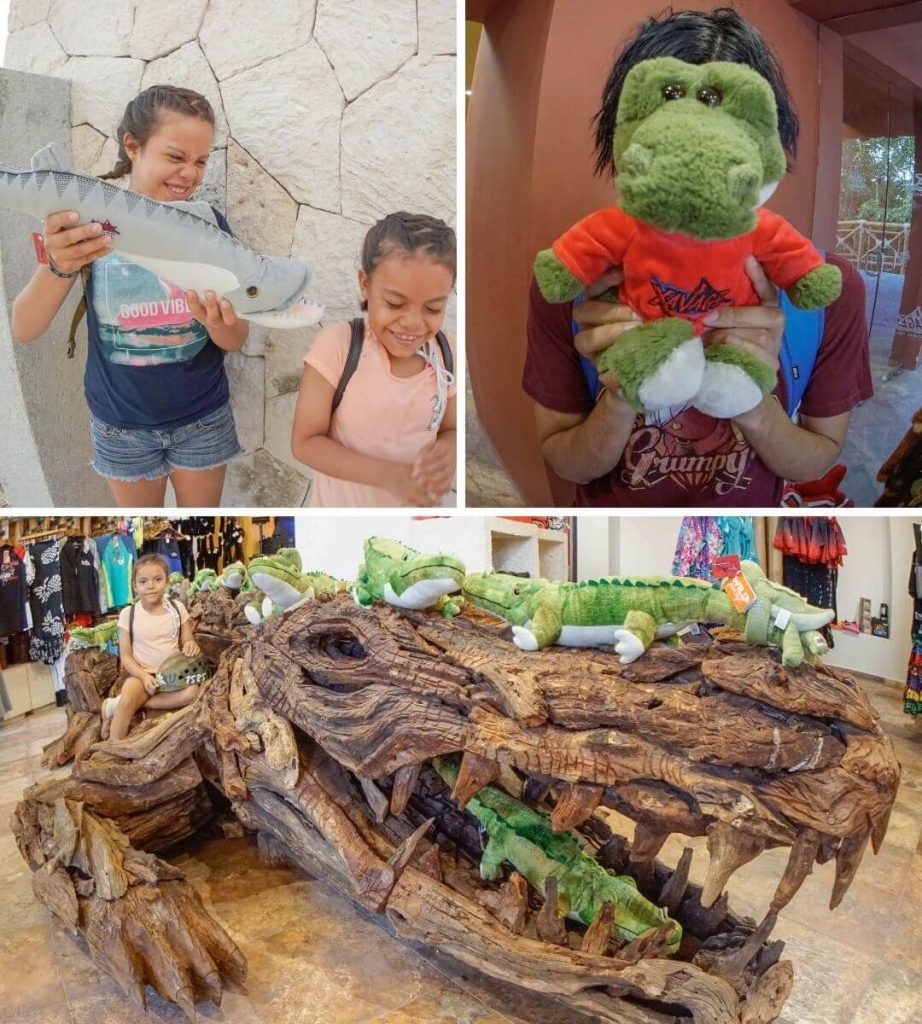 The delicious food
Last but not least, they'll love delicious food! There are two places where you can eat inside Xavage, the Snack and the Buffet Restaurant. At the Snack, you will find options like unlimited pizza, juices, and smoothies, but there are also other delicious options on the menu for sale if you prefer.
The Buffet Restaurant is also included in your admission to the park and has unlimited non-alcoholic drinks. The meals that you will find at the buffet restaurant include a wide variety of cuisines that vary from Mexican and International, which are suitable for all taste likings.
General tips to make these adventure activities for kids at Xavage wonderful:
Make sure to apply your chemical-free sunscreen before arriving at the park.
For your convenience, use t-shirts and water shoes for activities, you can buy them directly in the park's stores.
Stay hydrated with the water fountains, juices and smoothies included in your admission.
Wearing a helmet is necessary for all activities so, if you have long hair, you may braid it or tie it into a short ponytail.
Read more tips: A quick guide to visit Xavage park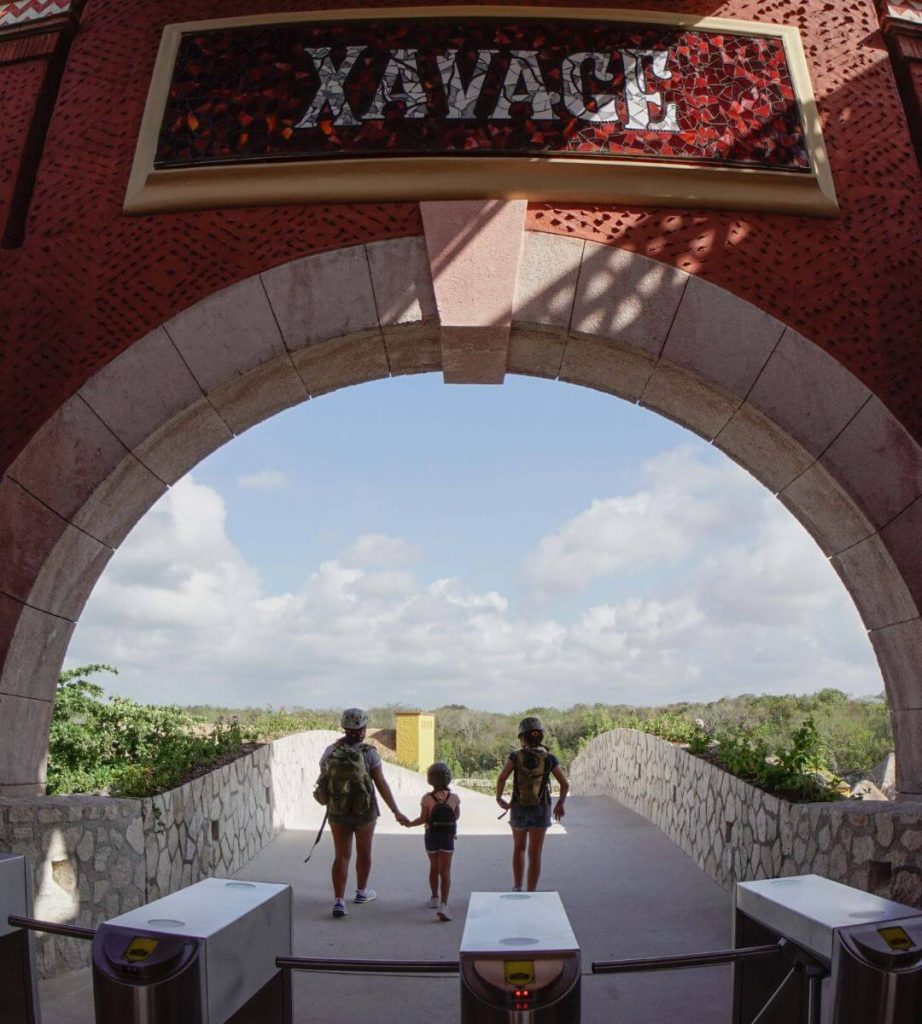 As you have seen, there are adventure activities for kids at Xavage. They can take part in any of the activities included in the Basic Admission or even the All-inclusive activities, just as long as they meet the minimum height requirements.
If any of your children do not meet the height requirements, they can still enter the park, but take into account before your purchase that you will have to accompany them at all times since they cannot be left by themselves.
I recommend that you visit the park with at least two adults so that you can take turns and you're everyone is able to enjoy all the activities.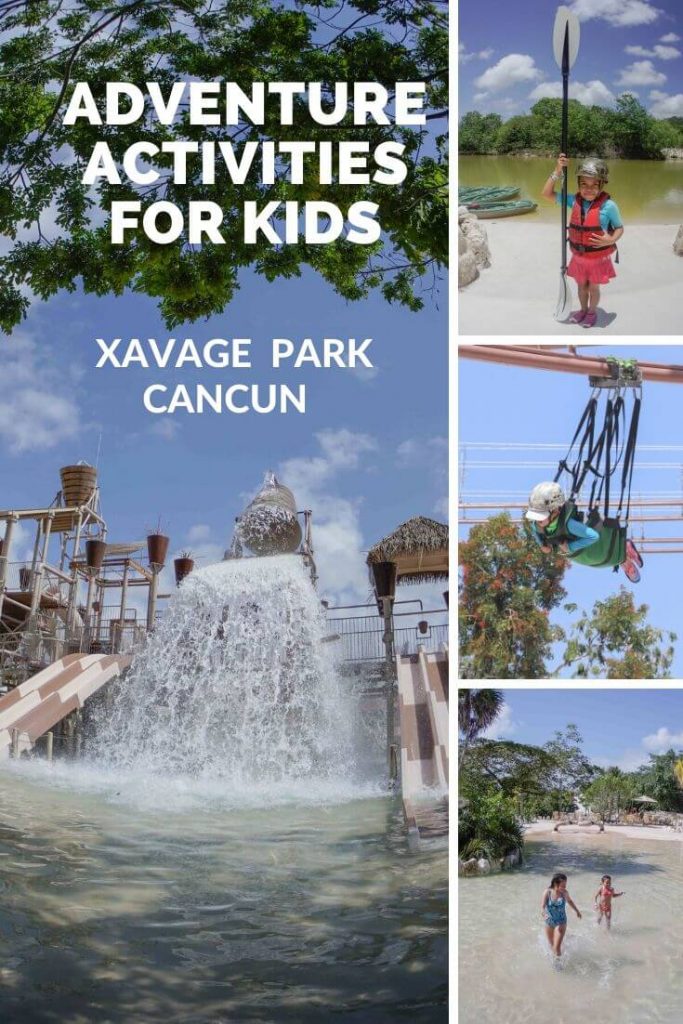 What else would you like to know about Xavage? Leave a comment for us to answer your questions.