Tricks That Will Make You The Perfect Guest
for a legendary party
It doesn't matter which time of the year it is, it is always a great time to party with friends. But when it comes to planning sometimes we end up with the easiest choice and it all comes down to pizza and beer. And it is ok, we love them both, it is a match made in heaven, but, how about taking our party to a next level with a little mexican twist?
Here we share 7 easy ideas to inspire you:
1.-Crazy cucumbers
Every party needs snacks. And we are all in for chips and dips. But if you are feeling adventurous it is time to try something different. Just cut some cucumbers in half, peel them, and carve them from the inside (make sure you leave them in the shape of a little glass), then put peanuts inside them and add a lemon juice and Valentina sauce. They are a tasty bomb!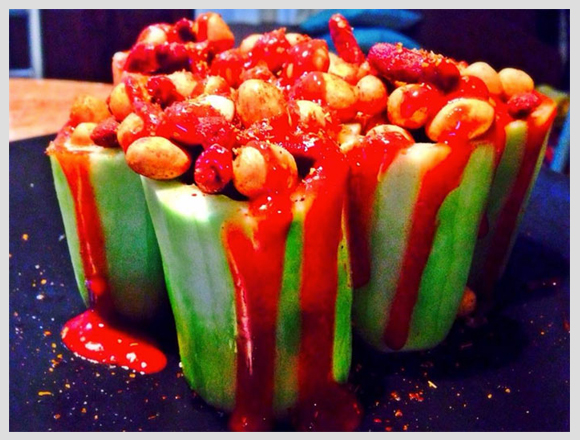 Picture from Recetas Mexicanas
2.-Mezcal gummy worms
So you may have tried the vodka gummie bears, they are great. But here in Mexico we have a special drink: mezcal. It is a gift from the Gods. Some bottles of mezcal come with a little worm in it, and it is no mistake, it is a tasty and crunchy touch. But if you are not into worms, here's a better idea, buy some gummy worms and soak them in mezcal. Then leave them in the refrigerator, after a couple of hours you will get some nice and original jelly shots.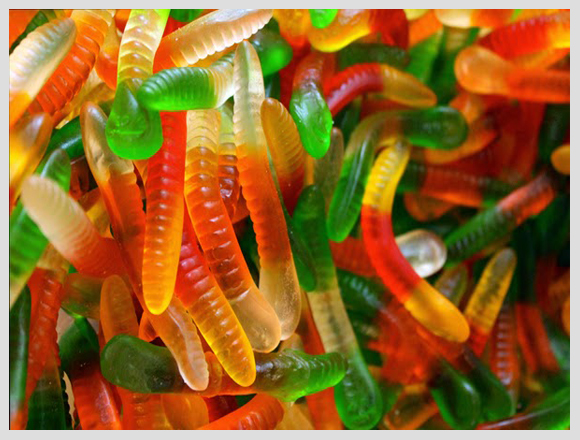 Picture from News from Cruz
3.-Frozen water balloons
If there is something that is always missing at parties is ice. So let's beat the heat in a colorful way. A simple yet clever idea: buy some balloons, fill them with water, then freeze them. You will now have the coolest cooler in town. Ice, ice, baby ♪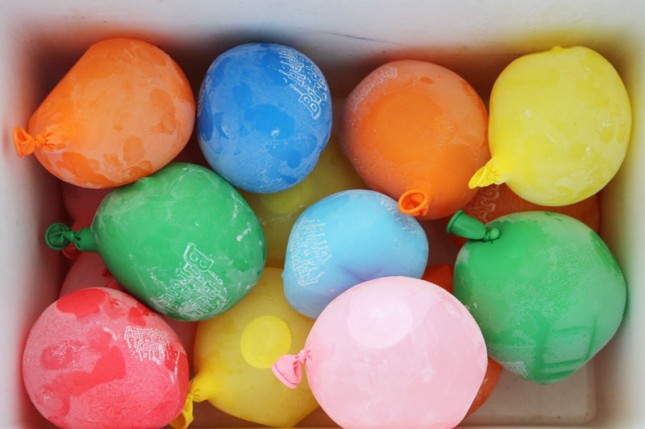 Picture from Brit Co.
4.-Churritos
In every party we have the regular snacks, you know, chips, fries…but in Mexico we take snacks seriously. So dare to explore the mexican way, we suggest "Charritos" and "Churrumais" they are both corn chips and they are delicious. Just add a lemon twist, and maybe a little sauce. You will fall in love.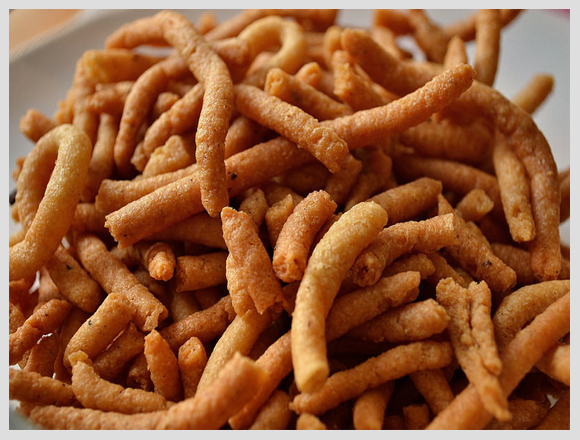 Picture from Logafter's
5.-Watermelon Keg
This may sound like the most challenging one. And it may be, but don't be afraid, it is totally worth it. Buy a big watermelon, carve the inside and with a big spoon scoop the meat out of the watermelon. Then get a plastic spigot. Carefully make a small hole with a knife in the lower part of the watermelon and then put the spigot in it, make sure it fits perfectly so your beverage won't spill. Just fill with your favorite beverage and you are ready.
Bonus: try making a delicious drink with the watermelon by adding tequila or mezcal.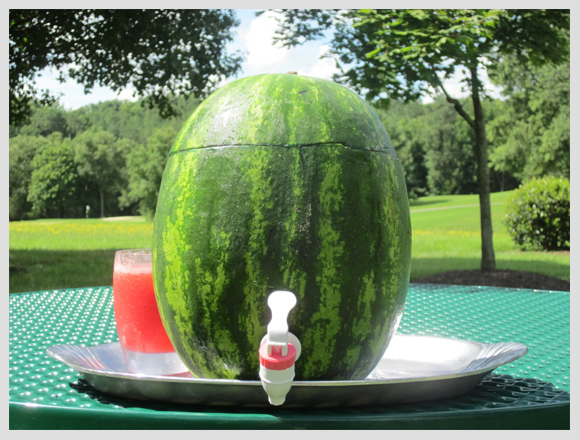 Picture from Taste Spotting
6.-Grilled cheese poppers.
It is not a secret that we love to spice everything up, so this is the ultimate recipe to enjoy a mexican party. Get some jalapeños, cut them in half and carve them. Then it's just a matter of getting creative, you can stuff them with many ingredients: from cream cheese, beef, shredded chicken to bacon and shrimps. If you want to go further you can bread them. Enjoy!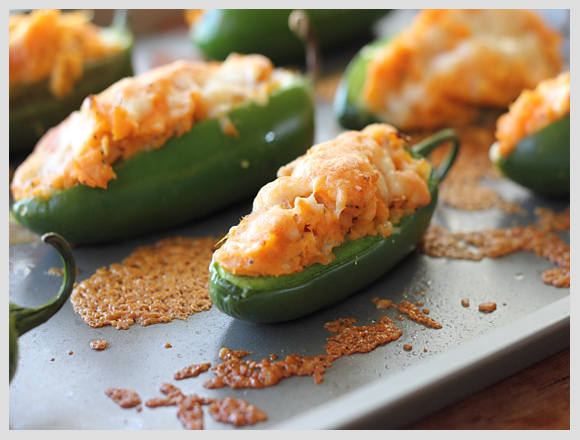 Picture from Foodie Crush
7.-Cocktail popsicles
Mojitos, margaritas, we love a good party cocktail. But in the heat of the party it may consume a little time to prepare them, so how about planning ahead and make them in popsicles instead? To make margarita popsicles you will need sugar, lime juice, lemon juice, tequila, orange liqueur and salt.
Mix sugar, lime juice, lemon juice with water in a saucepan and cook in a medium heat. Remove from the heat, once it is cool, put it in a blender and add tequila and orange liqueur and mix it until it is smooth. Then just pour the mix into the popsicle molds and you are ready.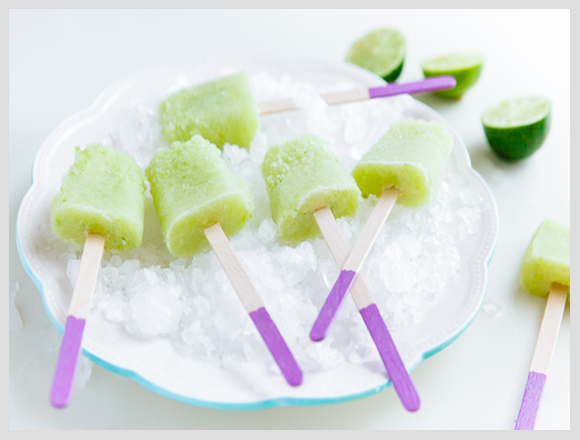 Picture from The Tasty Other
Read more: DIY Pai Ai Pineapple
After these tips you are on your way to an epic party with a mexican touch. Which other tips would you add?