Exotic gastronomy of Southern Mexico.
Do you dare to try them?
When you go on an adventure, your appetite increases voraciously, seeking to replace the energy that we have invested. Within the great variety of dishes, we find some that have certain ingredients that make it exotic. Throughout history, Mexico has always taken advantage of each resource that the earth provides us with, complemented with exquisite flavors that the vast Mexican gastronomy cuisine includes and we are sure you should try it. Here you can see what dishes you can find in the Riviera Maya that will make you discover new horizons. You´ll see 6 of the best dishes and exotic drinks you should try.
Grasshoppers in Xoximilco
The origin of this dish comes from Oaxaca and in many cultures around the world, it is common to eat insects. Now in Xoximilco, you can try some of the Mexican culture, where you'll be able to see a banner that will indicate where the famous grasshoppers are located. When you are near the snack area you'll be able to see that there are bright reddish divs that will immediately call your attention. You can try them with lemon, salt and even put a little salsa on them. Do not be afraid to try them, they are delicious.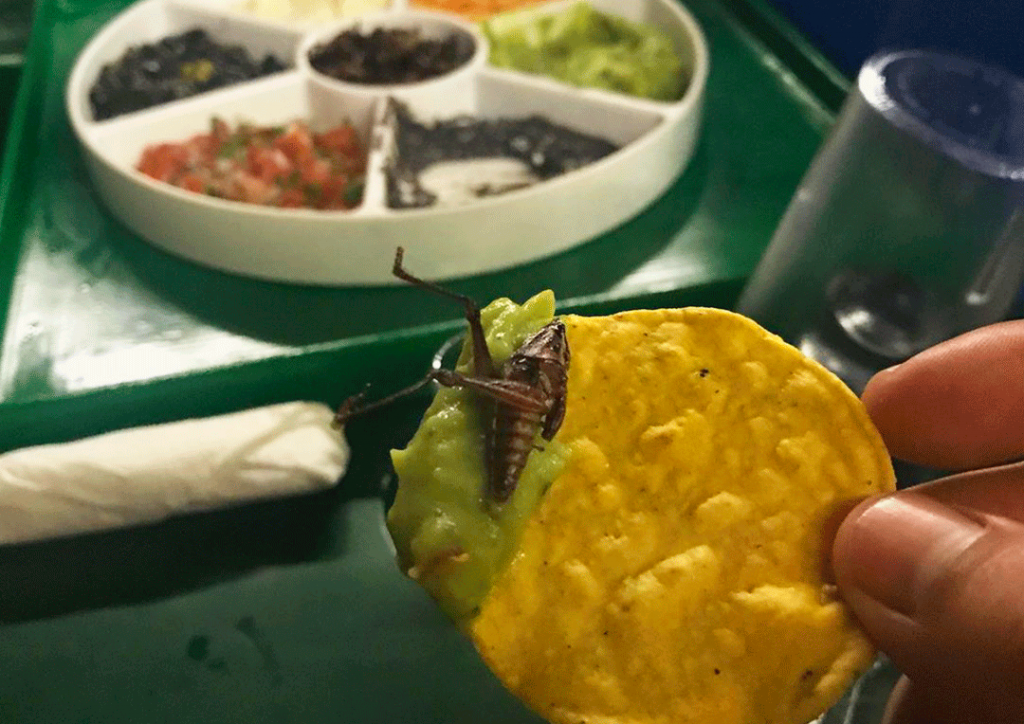 Salmon Ceviche in Xcaret
In Xcaret, there is always an abundance of food, and the buffet has a great variety of dishes from national and international cuisines. Throughout Latin America, the ceviche has different variations taking advantage of what the earth gives us. Xcaret is not the exception, that's why comes the Salmon Ceviche, which as the name specifies, is a combination of seafood, chopped vegetables, and fruit. The exotic comes when you notice that the Ceviche has papaya and melon. The food takes a very different approach!
To learn more about ceviche, enter here.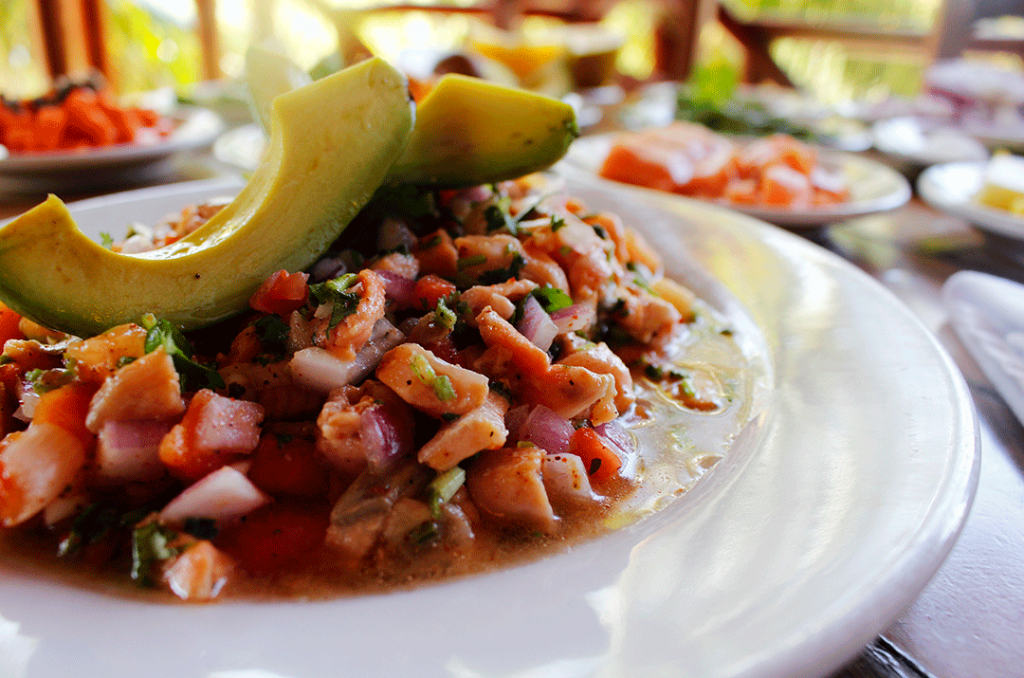 Xenses Colorful Waters
In Mexico there was a very famous TV show around the '70s known as "El Chavo del Ocho', in one of the scenes, there is a child preparing flavored water with various natural fruits. Lemons, oranges, and many more. The only difference was that the colors of the flavored water were completely different than they normally should appear. At Xenses, you will find something very similar, but you will be able to distinguish the waters with your senses. You will find blue-colored horchata water, or green-colored mango water, and many more. I recommend you to try them all since they are very tasty and this place has many surprises in store for you.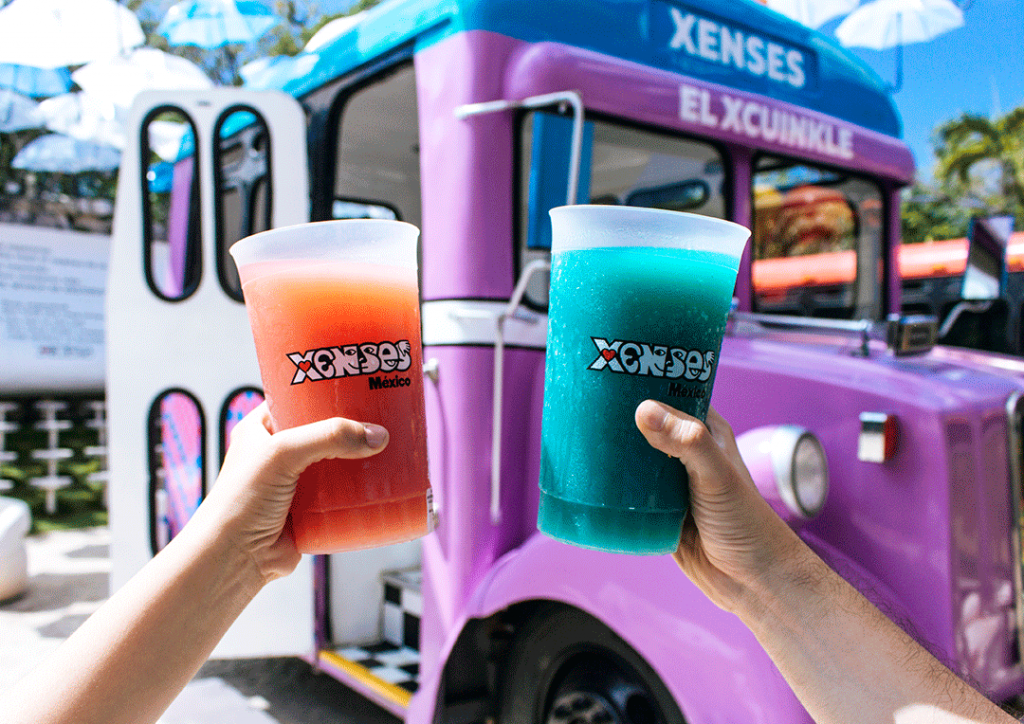 'Xplor' smoothie
When anyone relates gastronomy to Mexico, one of the ingredients that come to mind is avocado; from the delicious obsession with guacamole to simple slices served on tacos. Also, if you enjoy having guacamole at special events like the Superbowl, you will love this. In Xplor this ingredient was taken to another level. We will find it in a smoothie, which is oatmeal with avocado!!! Yes, it is not very common but surely you will not regret trying it, it's great for replenishing you with energy to get you ready for your active day.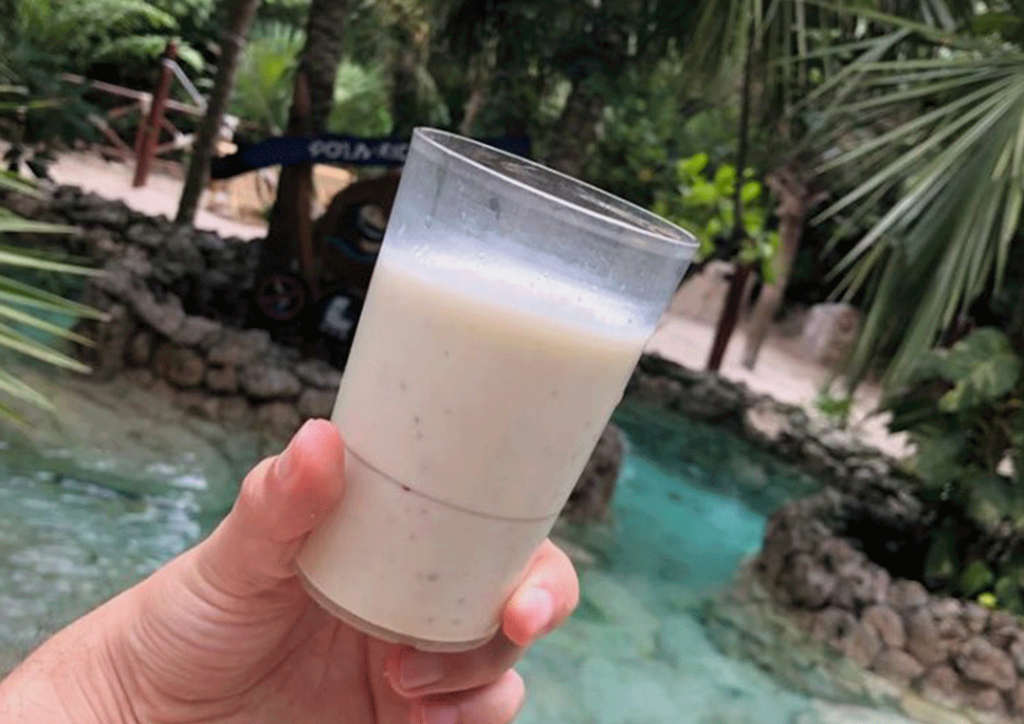 The Truffle of the Dinner "Mexico Espectacular"
Mexico Espectacular is fabulous by itself, however, I recommend you try the dinner if you have not yet enjoyed it. As I mentioned at the beginning of this blog, in Mexico it is very common to take advantage of everything the earth gives us and turn it into delicious dishes. In honor of that, we have a very special entry in Xcaret. The Mexican Truffle made with the texture of huitlacoche with mashed corn. You may ask, what is the huitlacoche? It is a fungus that grows in corn, it may not sound very appetizing, but once you taste it, it is delicious. This is commonly eaten in sopes and quesadillas (which at first sight looks like an unusually thick tortilla with vegetables and meat toppings), it also has very good properties for your body, ideal for vegetarians.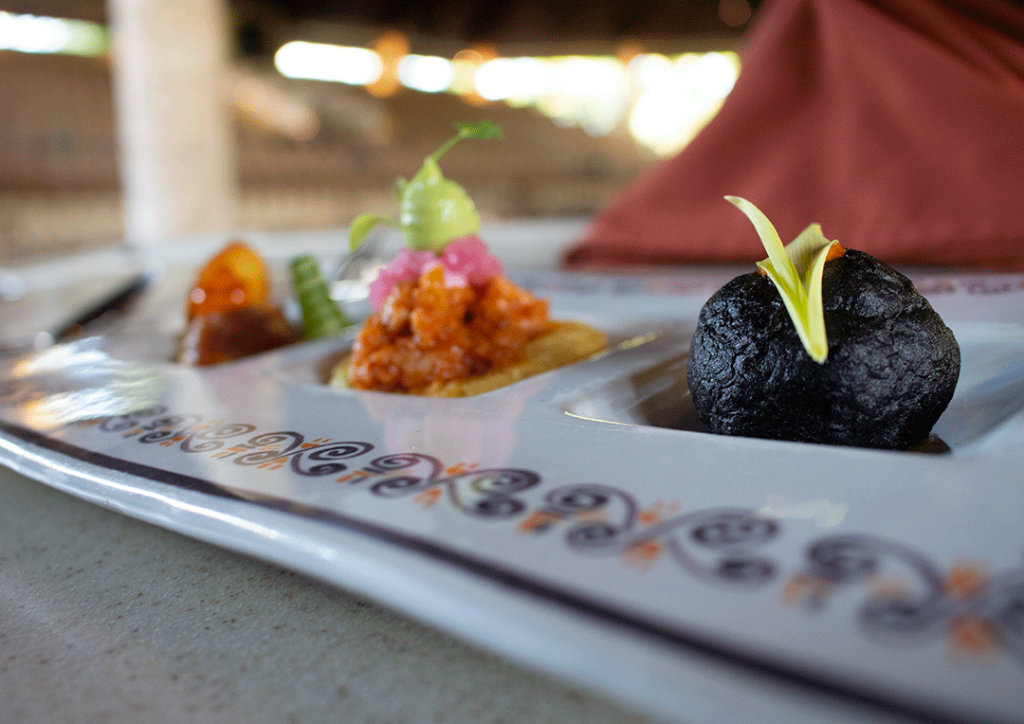 Xavage burgers
To finish off our list we have a very special dish. In Xavage you will find crocodile hamburgers, made with real crocodile meat, and it has a surprising flavor that is difficult to describe, yet it is extremely delicious. Add guacamole, lettuce, tomatoes and enjoy them on the differently unusual colored bread that they come in. It is worth mentioning that: the meat comes from farms in the south of Quintana Roo. The park has all the necessary permits for its consumption, and besides that, it supports the local businessmen.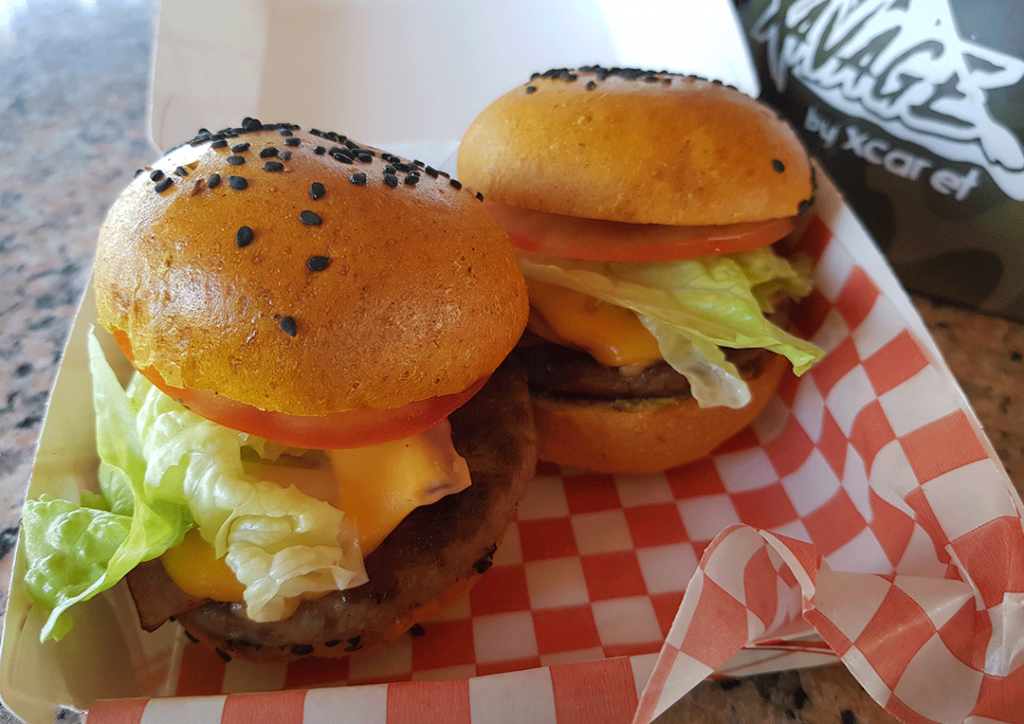 Any personal favorites?
The variety of dishes that we mentioned are very unique, both in ingredients and to taste. Comment below which one appeals to you the most or what dish you think can be added to the list. Trying new things will make our life an adventure.
See more about Mexican Gastronomy here.