There are four parks where adventure doesn't rest  
And your senses are put to the test
Riviera Maya is a beautiful place known for its beaches, the colors of the Caribbean Sea, its tropical climate, and its wildlife. But there are fun, attractive, and unusual activities for you to live with your family or friends.
Grupo Xcaret has four parks full of adventure and fun. Each park has unique activities that complement your vacations in the Mexican Caribbean: Xenses, Xplor, and Xavage.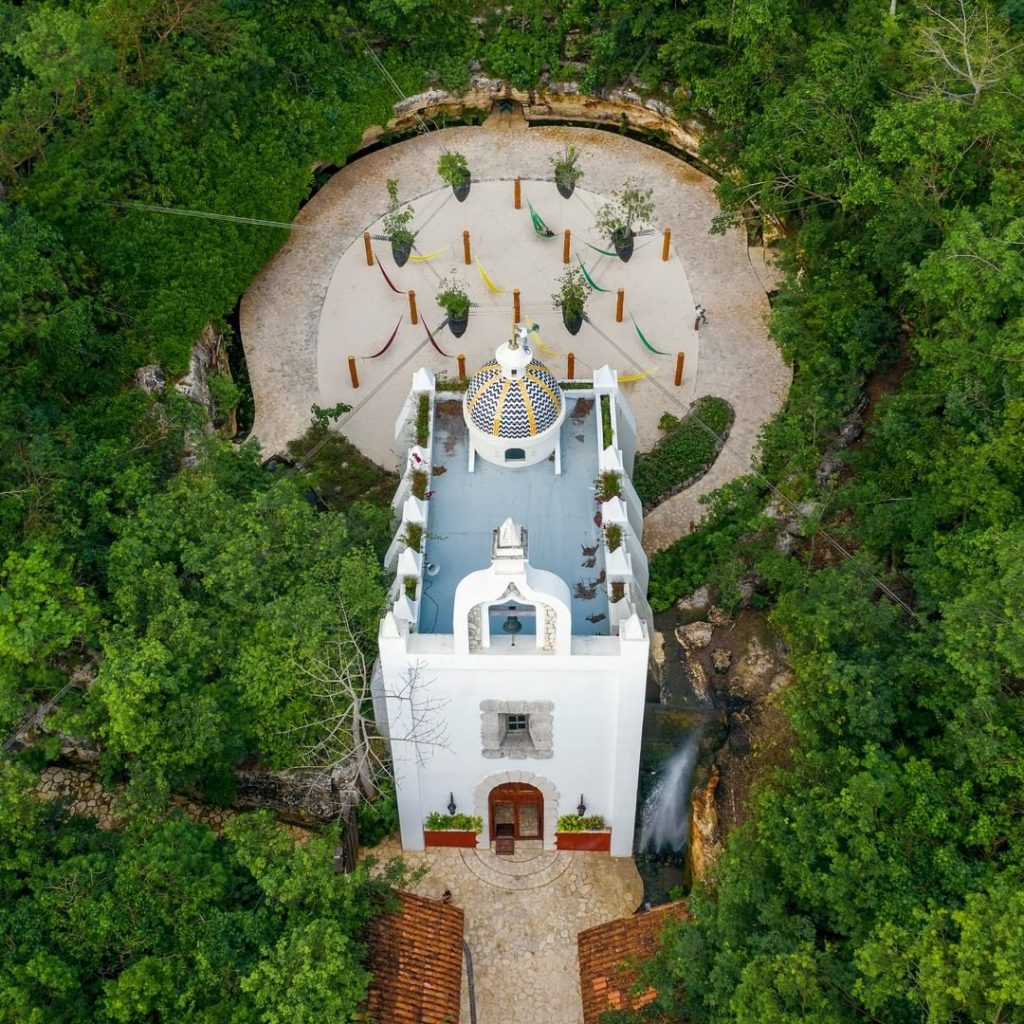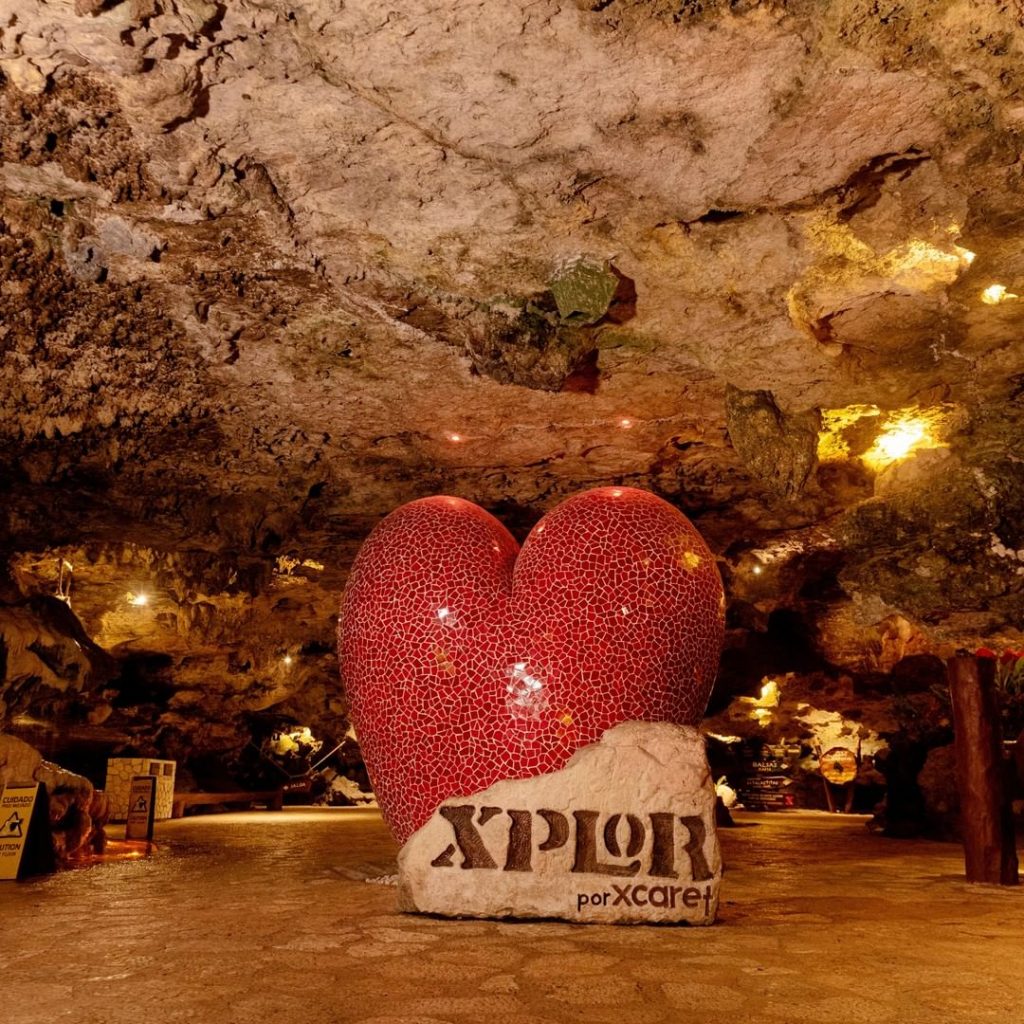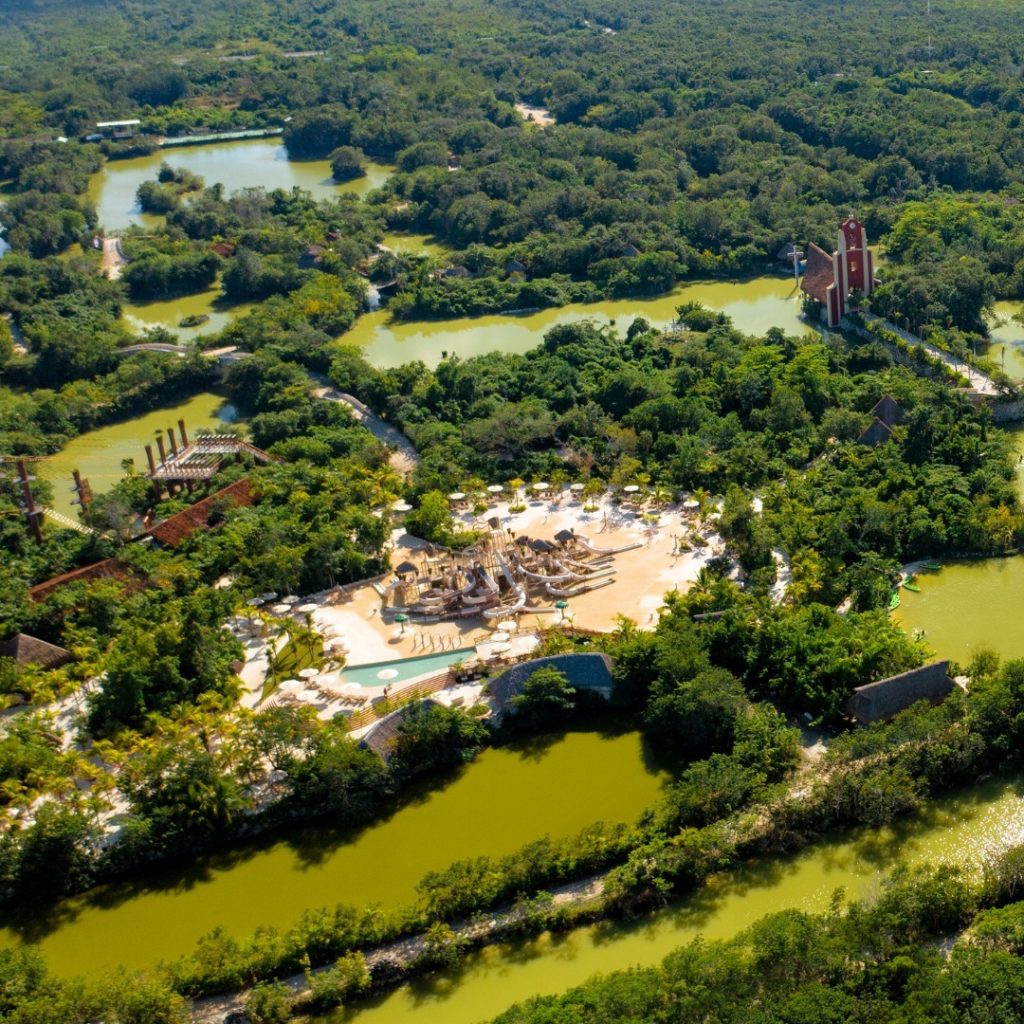 Although each park has many fun activities, here you'll find a list of the most popular ones. We recommend you bring water shoes, a bathing suit, a towel, and an extra change of clothes to experience them fully. 
Regarding adventure, Xplor and Xplor Fuego are the best parks to bring out your explorer and daring side. This park is known for having the highest zip-line circuit in Riviera Maya and for unforgettable experiences. 
Xplor Park opens from 9:00 am to 5:00 pm. Xplor Fuego lights up its torches to welcome you to a nighttime adventure until 11:00. Both experiences are all-inclusive, with activities and unlimited food and drinks.  
Zip-lines
Day or night, the zip lines are the protagonists in these parks. There are two circuits with seven zip lines each. Being the circuit with the highest zip lines (up to 49 yards), the view from above is impressive, and you will enjoy the speed and adrenaline to the fullest.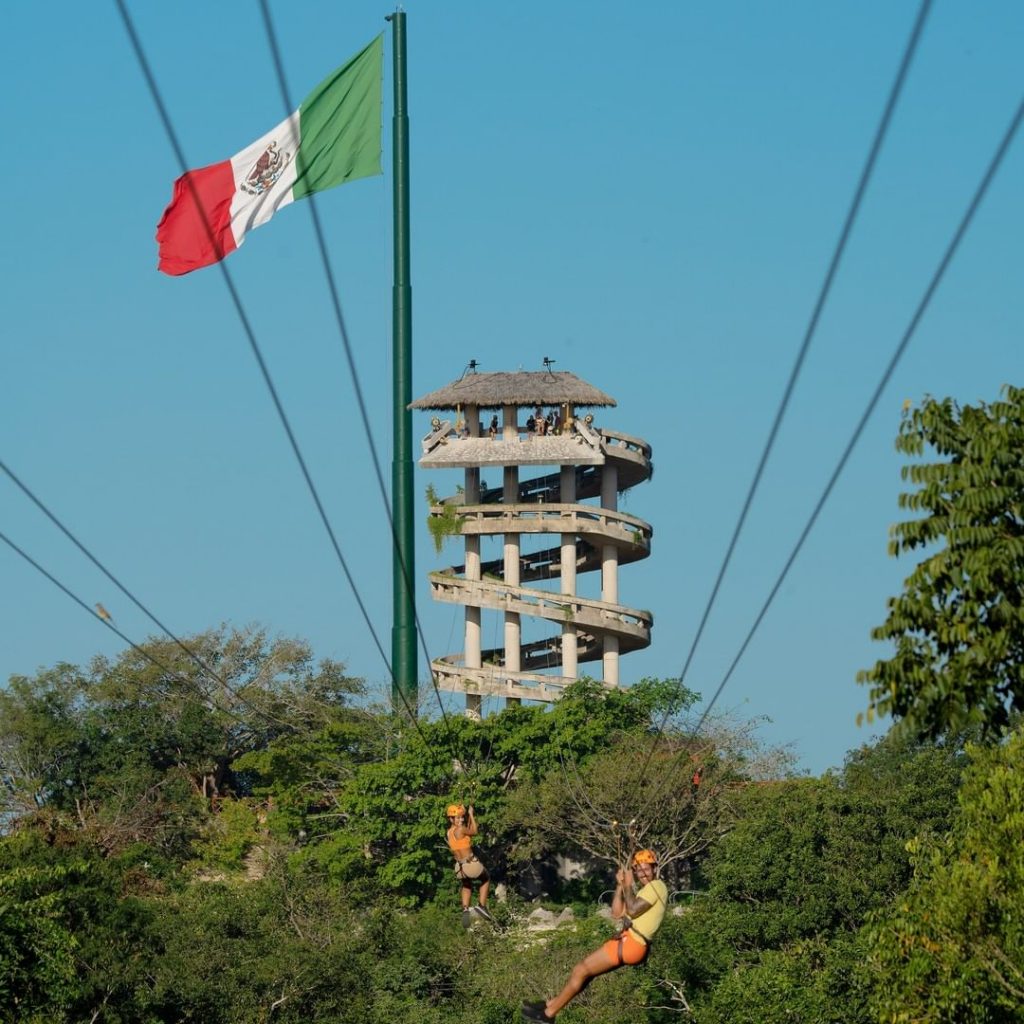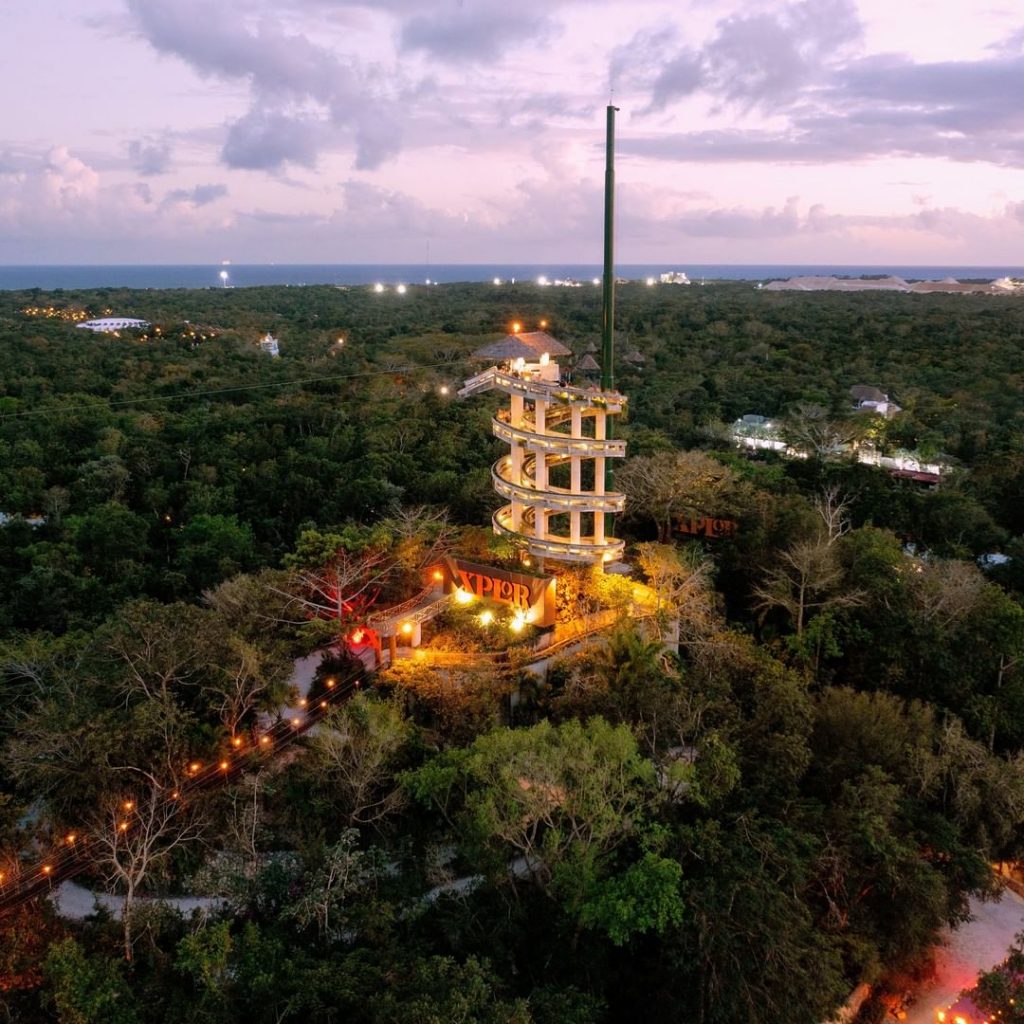 Amphibious Vehicles
Exploring the jungle paths during the day and listening to the unique nature sounds at night make this adventure exciting. Turn on the engines to go through the jungle, such as bridges, puddles, waterfalls, and caverns. At night the torches will guide your way. Take control of the steering wheel and let yourself go.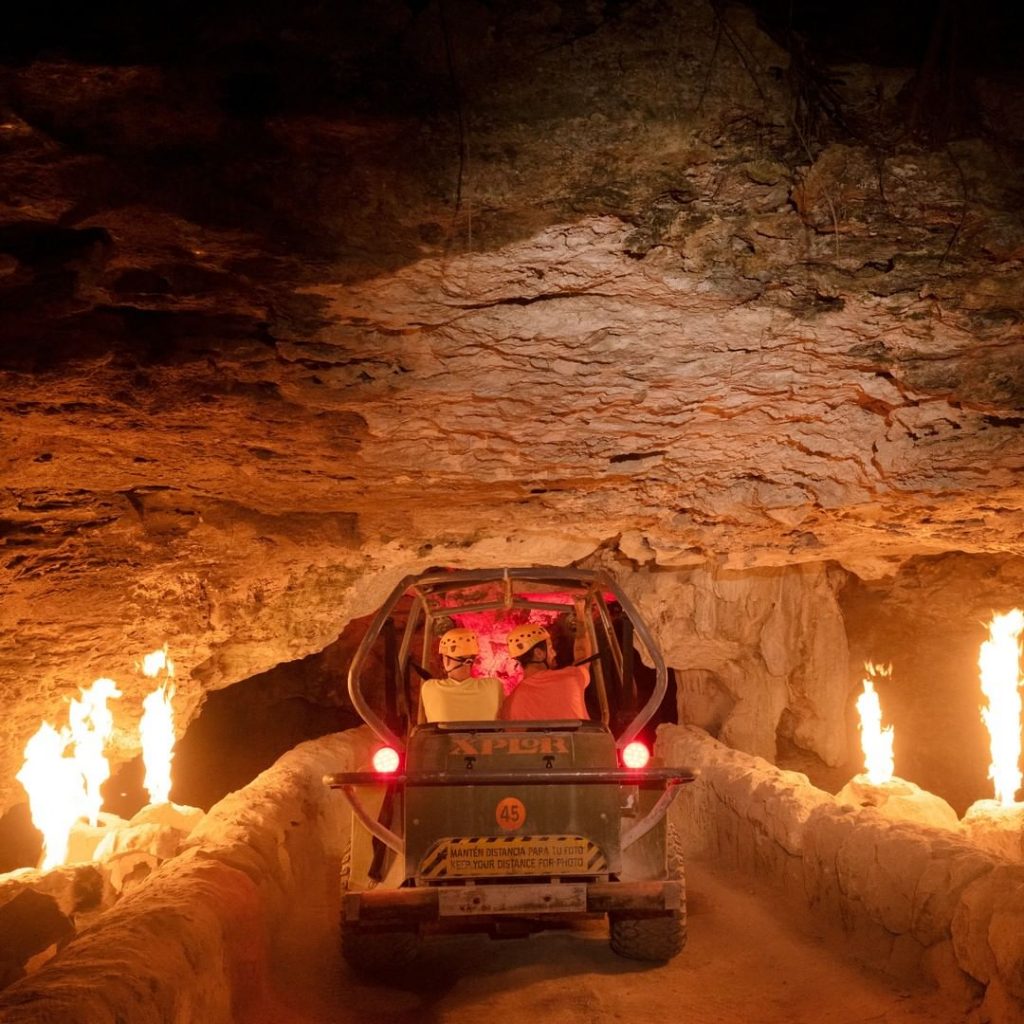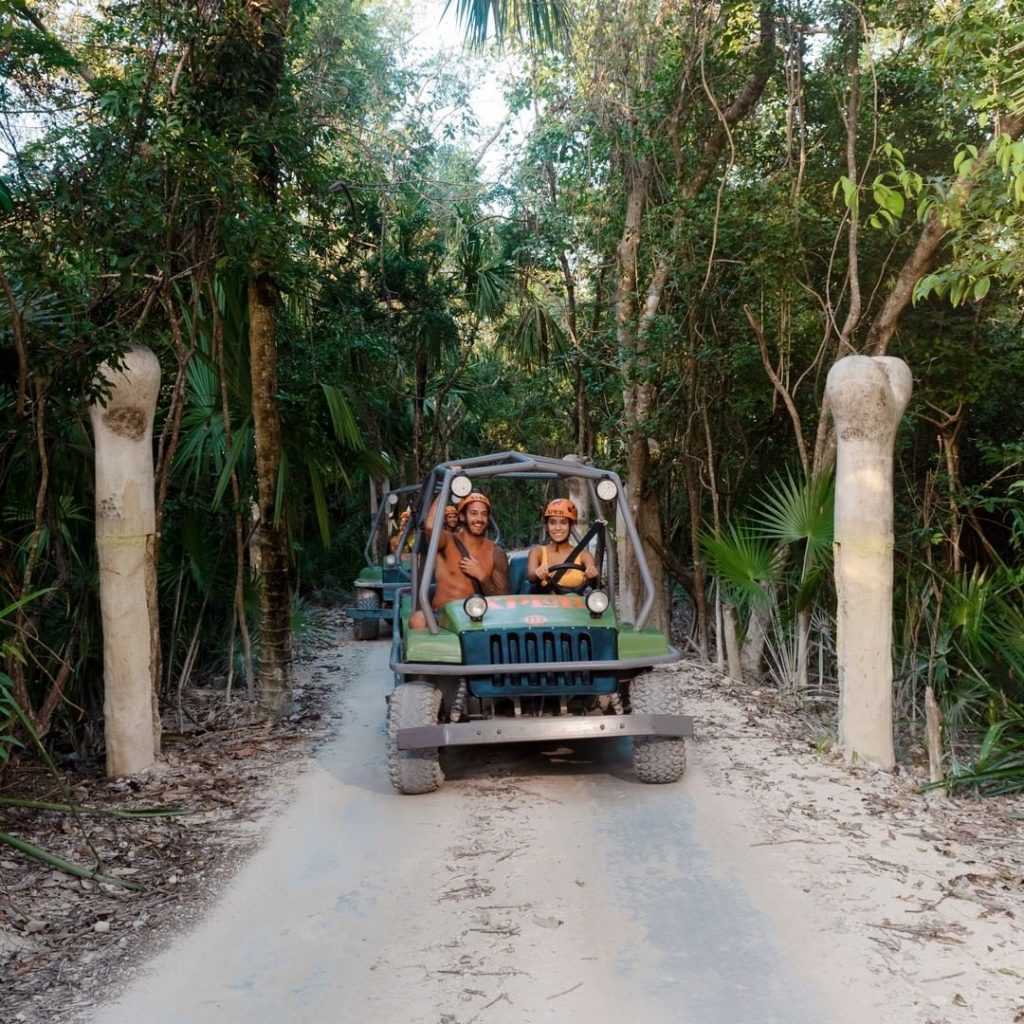 Hammock Splash
This activity is unique in Riviera Maya! So yes, this means you can only enjoy it here. Xplor combined a hammock and a zip line to bring you the most magical experience. The Hammock Splash will make you laugh, scream and get excited. Knowing how to swim is not mandatory since the cenote in which you will land is not deep. Day or night, this activity is for the not-so-daring visitors who still want to experiment with adventure.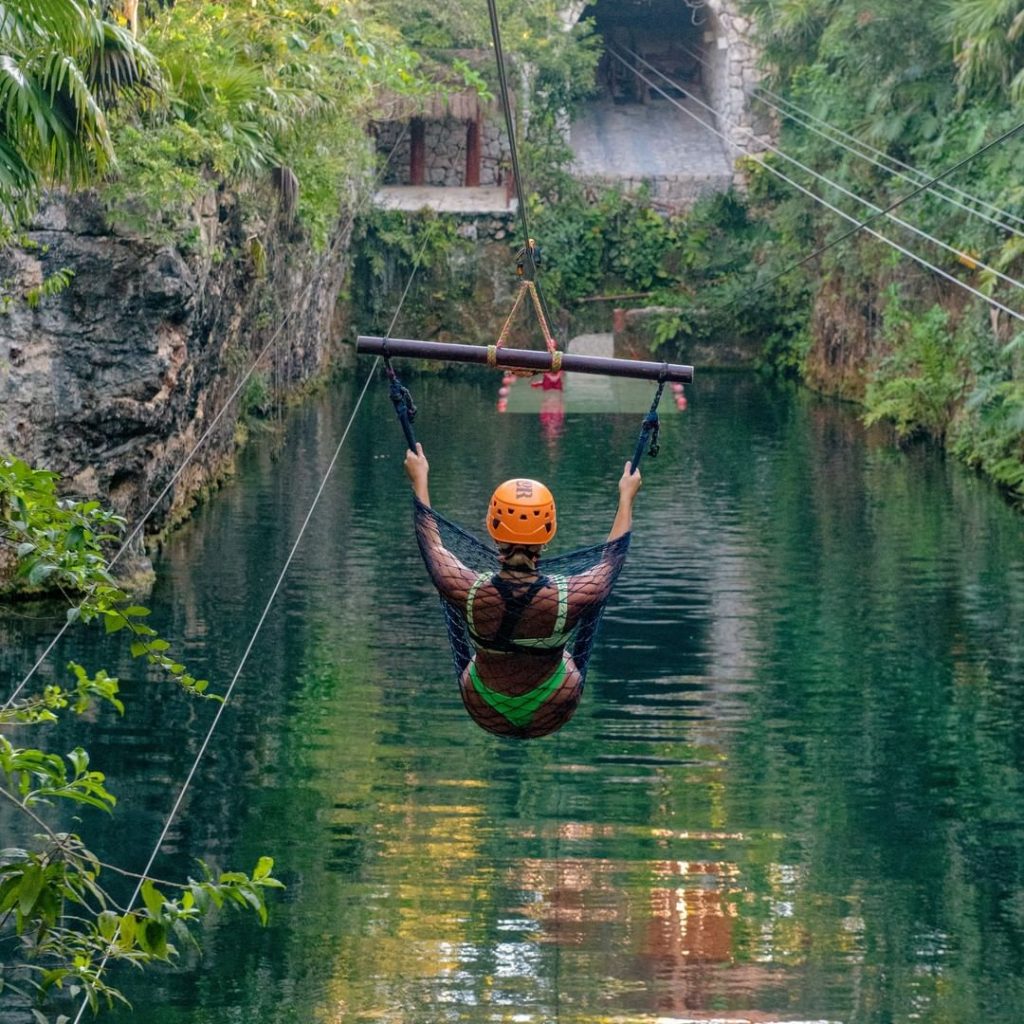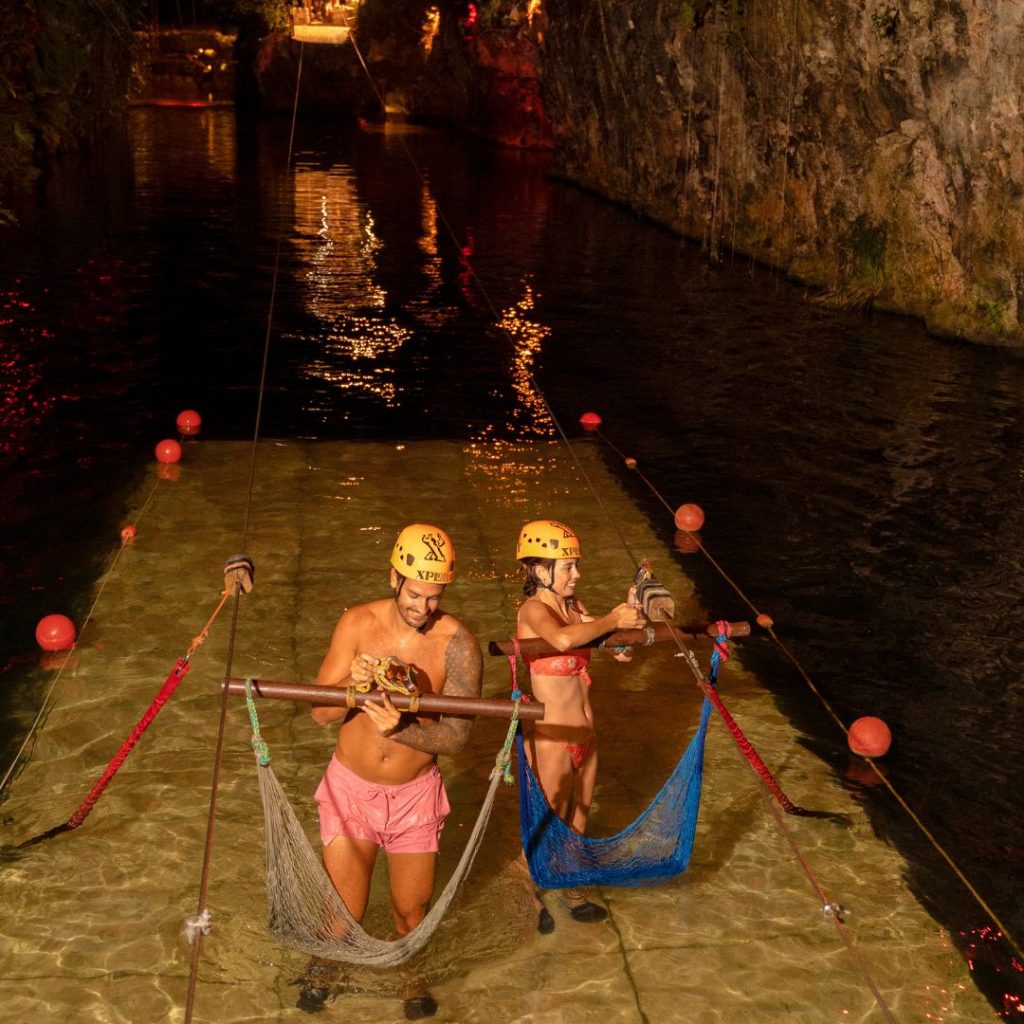 Underground Expedition
The Underground Expedition brings together different water and land activities, such as an underground river, obstacles, and a slide. 800 yards of scenarios that will test your resistance. Get ready to run and have fun.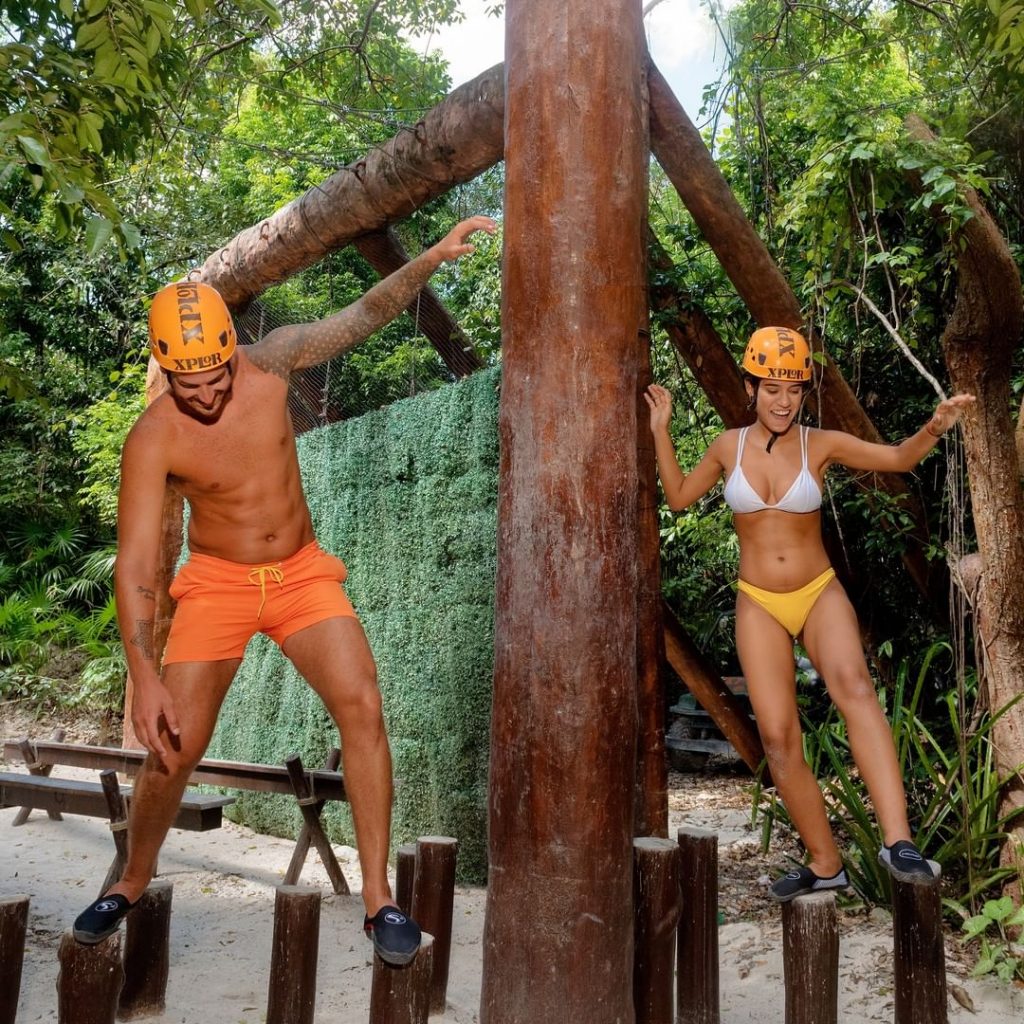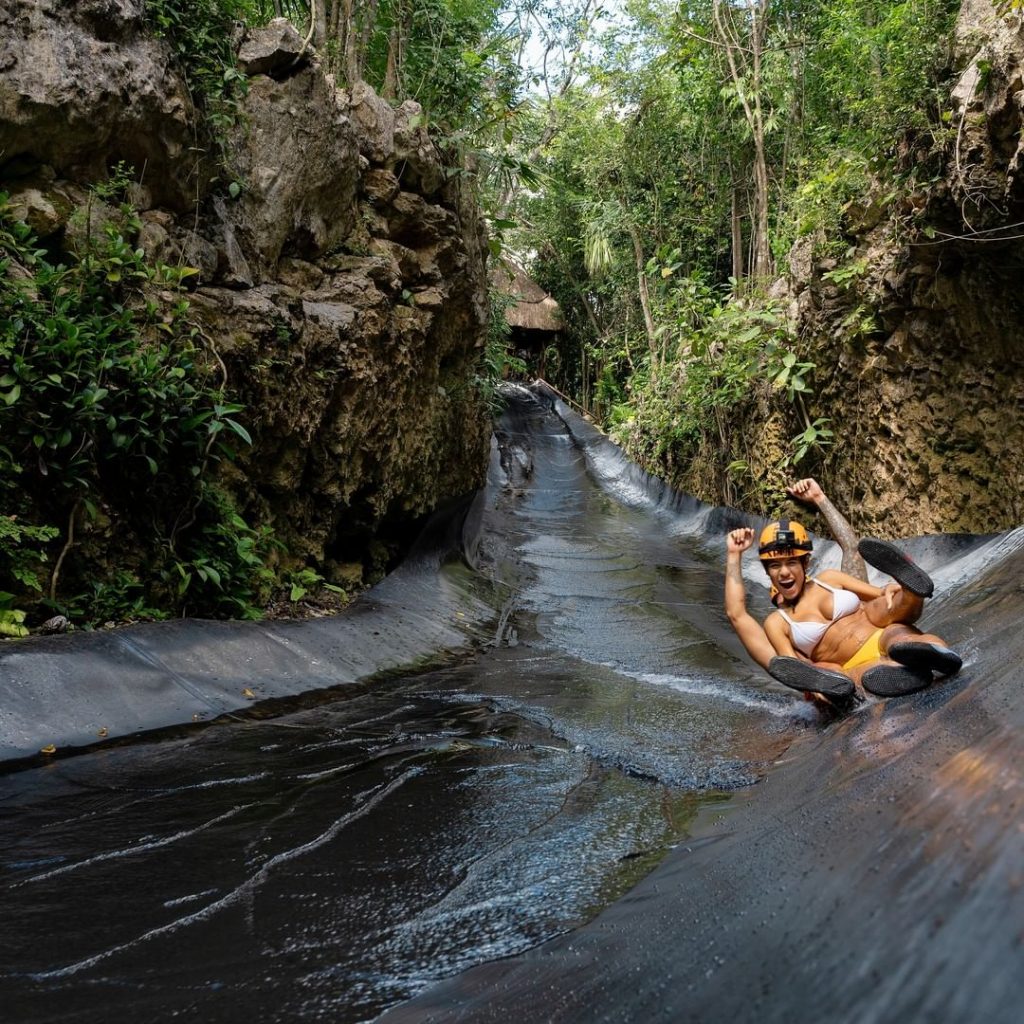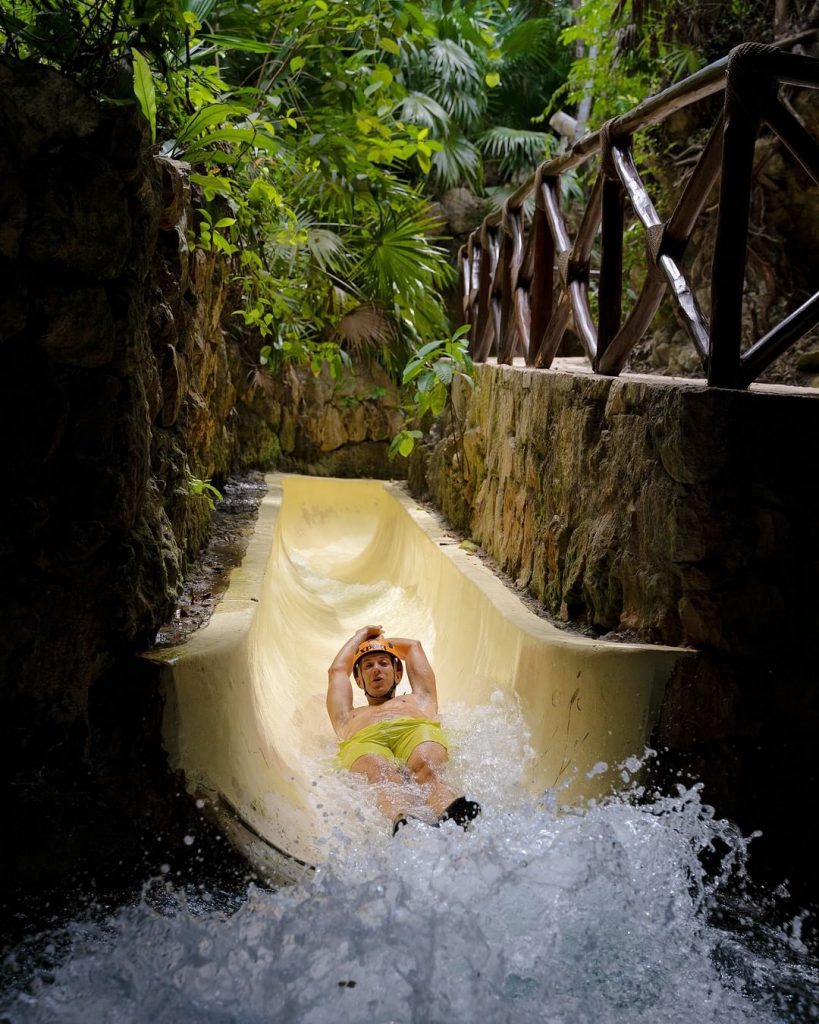 Adventure all together! Here, your heart races, and your throat and balance will be tested as you scream in excitement while trying to hold your ground to get to the finish line. 
My recommendation is that you dare to do them all!
Xavage Park is located on the Cancun – Puerto Morelos highway, next to Xoximilco Park, and has two types of tickets. The primary entrance includes two activities, a Splash zone, an Xnack (pizzas, juices, and smoothies), and a buffet with unlimited non-alcoholic drinks. The all-inclusive entrance has six unlimited activities, Splash Zone, food, and non-alcoholic beverages.  
 Open from 9:00 am 5:00 pm
Jet Boat
Let's start with this aquatic and fun activity. It's all about speed and adrenaline in the Xavage Park river aboard a Jet Boat piloted by one of the fun guides. I recommend you follow all the instructions, raise your hands, and shout as loud as possible. You are going to enjoy it a lot!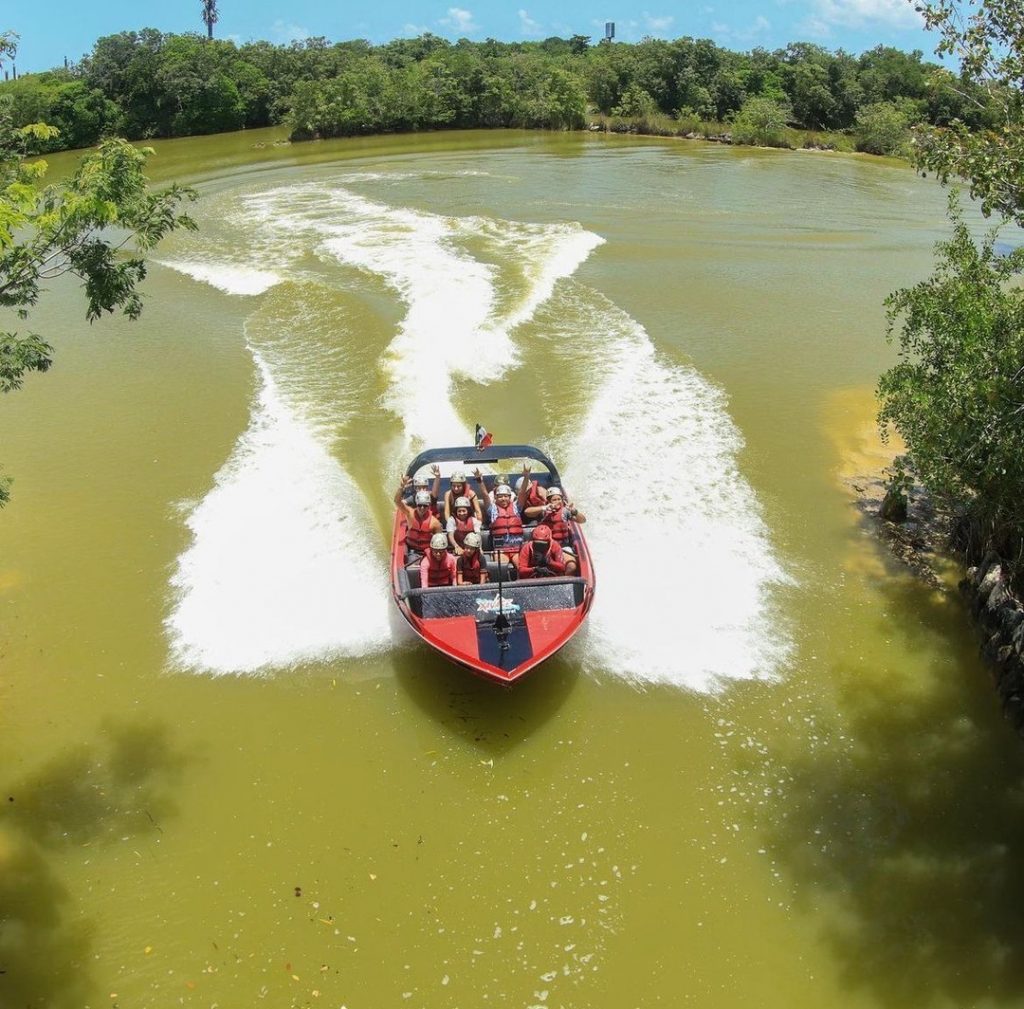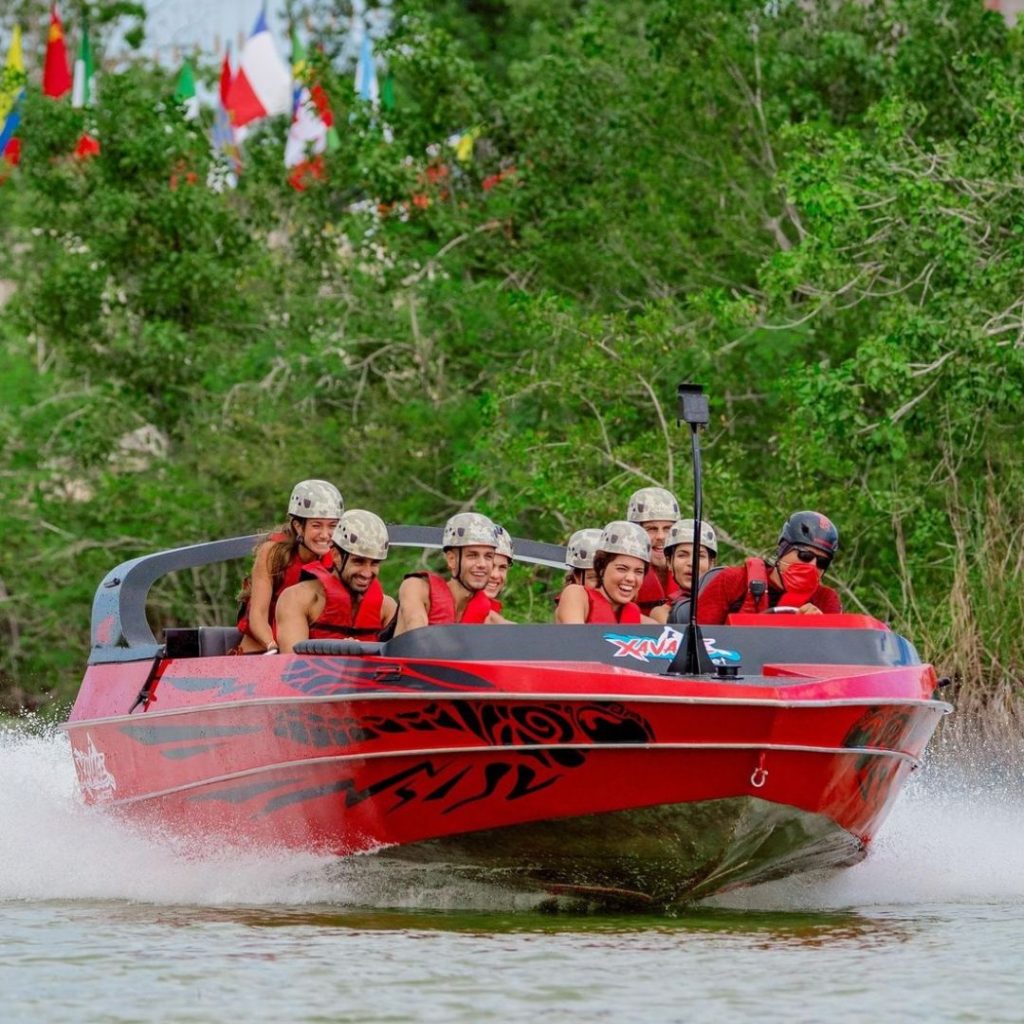 Ropes Course
If you are daring and like heights, this activity is totally for you. And even if you don't enjoy them as much, don't worry; the circuit is divided into four levels which vary in difficulty and height. This way, every member of your family can participate. Say yes to adventure and give it a go. You won't regret it.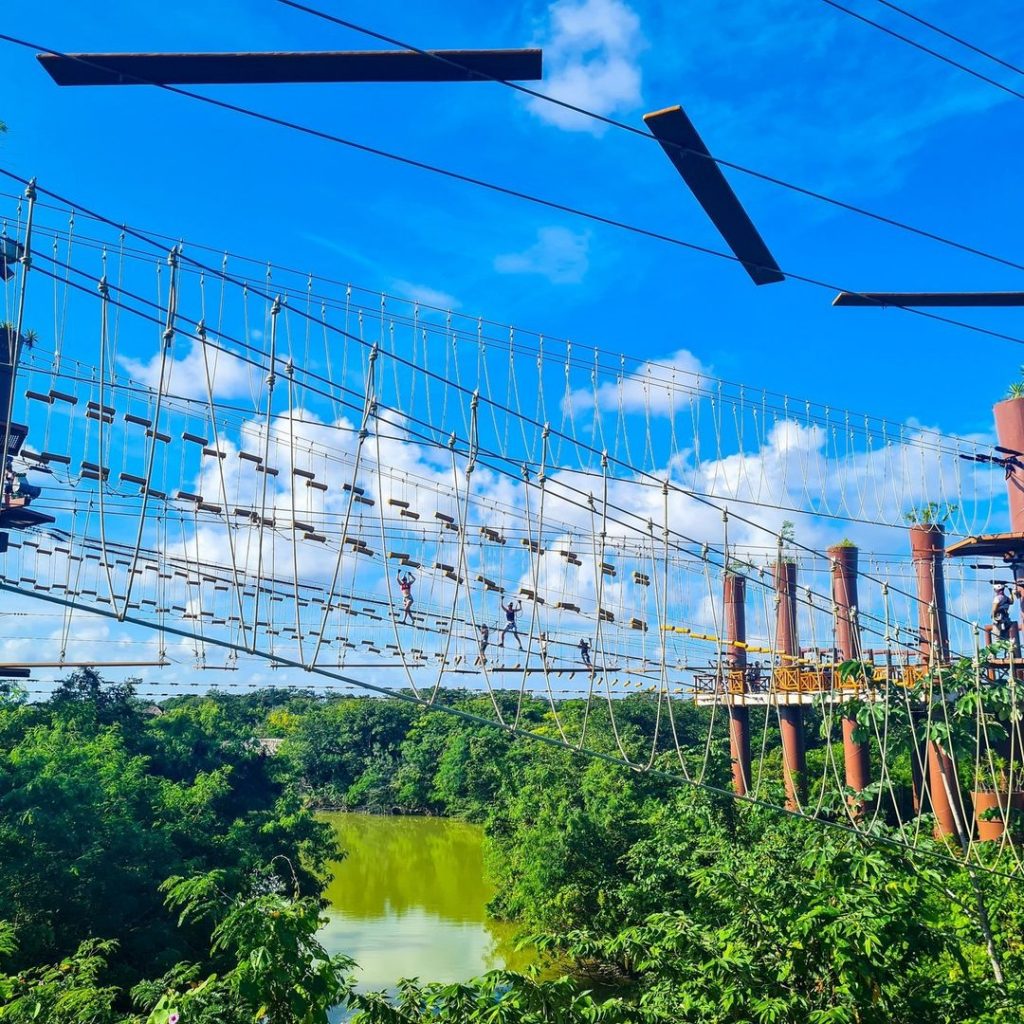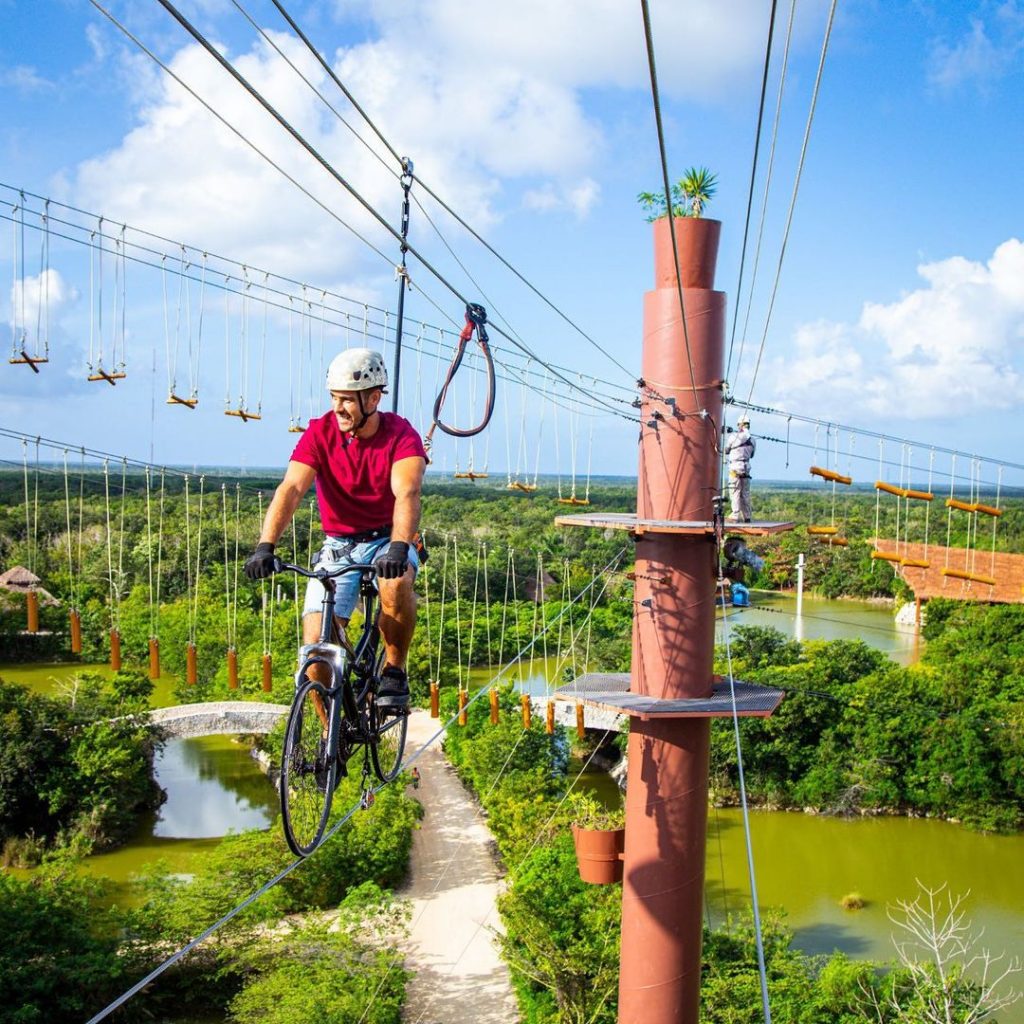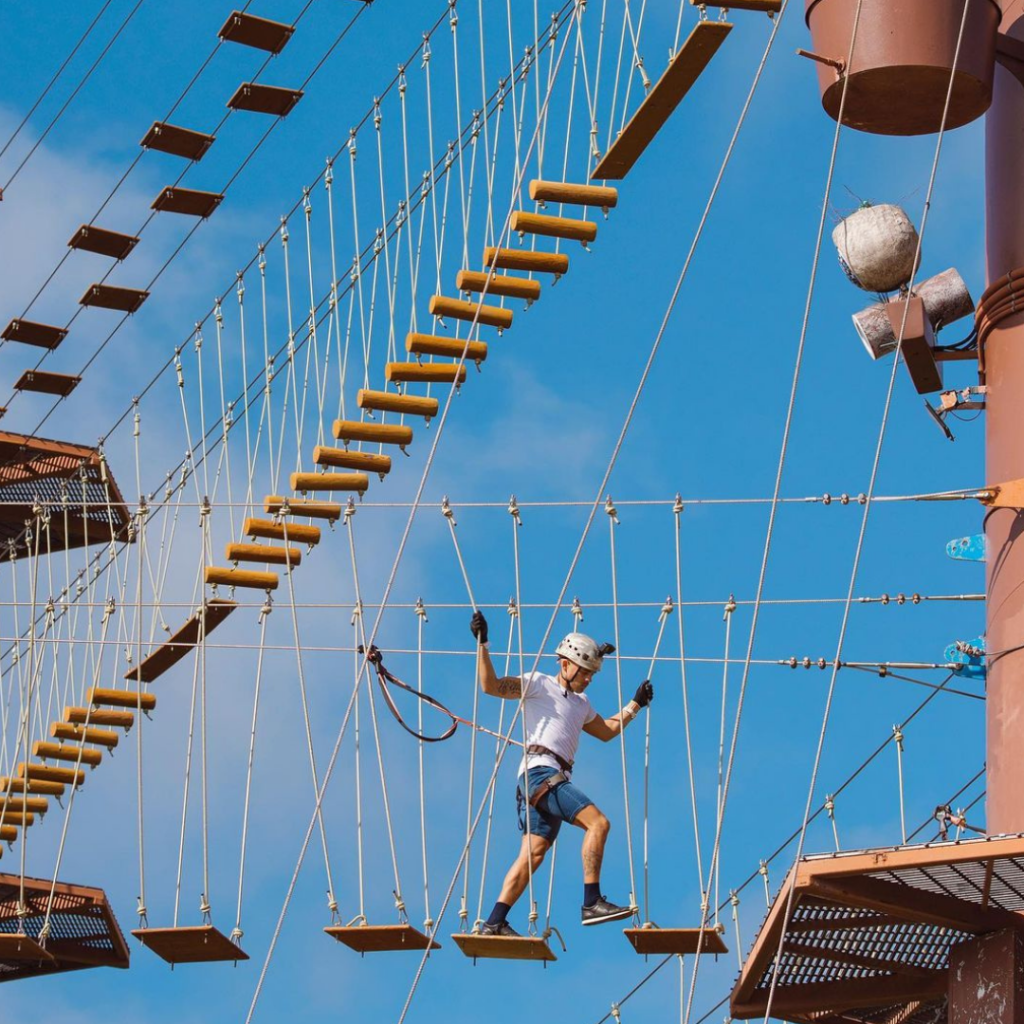 Monster Truck
Monster Truck is an activity for those who know how to drive and love it! Accelerate to advance on a path of impressive obstacles. The challenging circuits will put your driving skills and your co-drivers nerves to the test.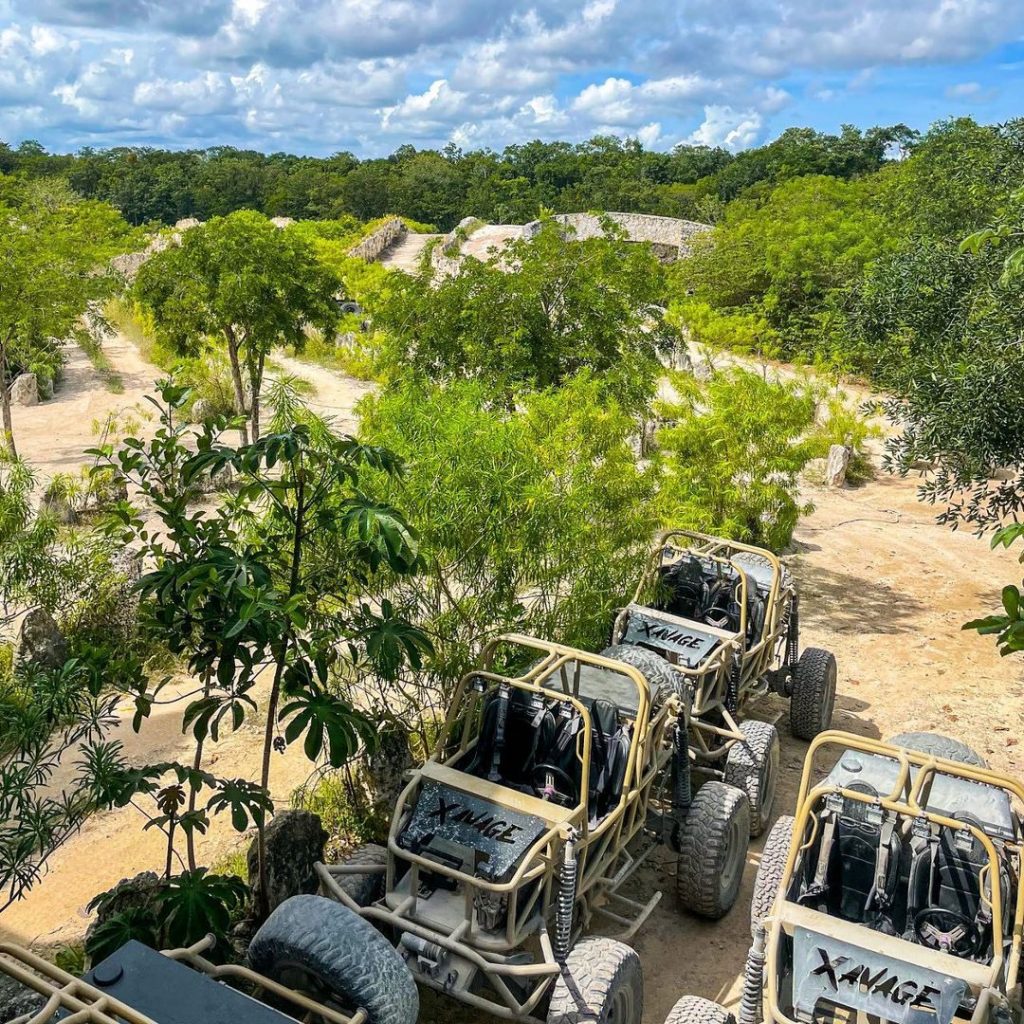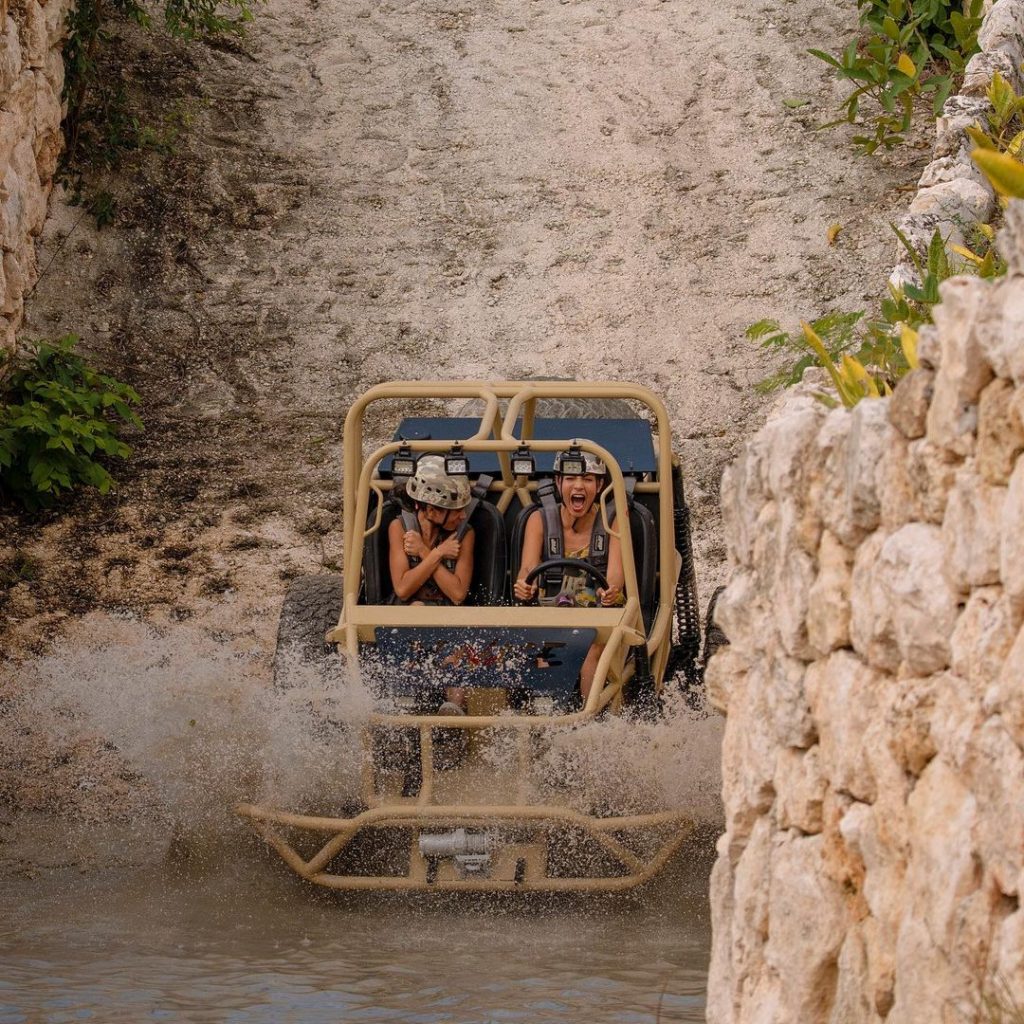 Rafting
Who wants to do rafting? In this water activity, the Xavage rafting guides provide half the fun. Grab your paddle, listen to the instructions, and smile at the cameras along the river. You can enjoy this activity with your whole family!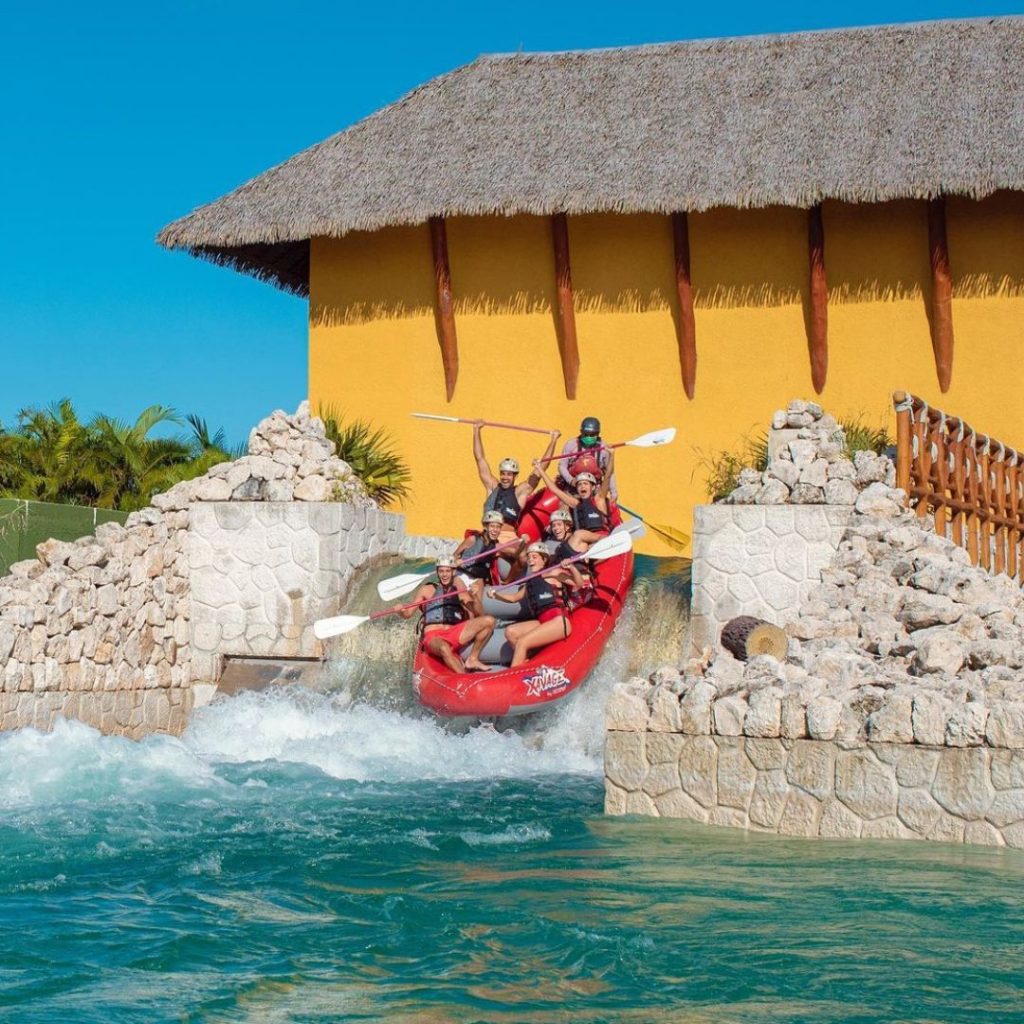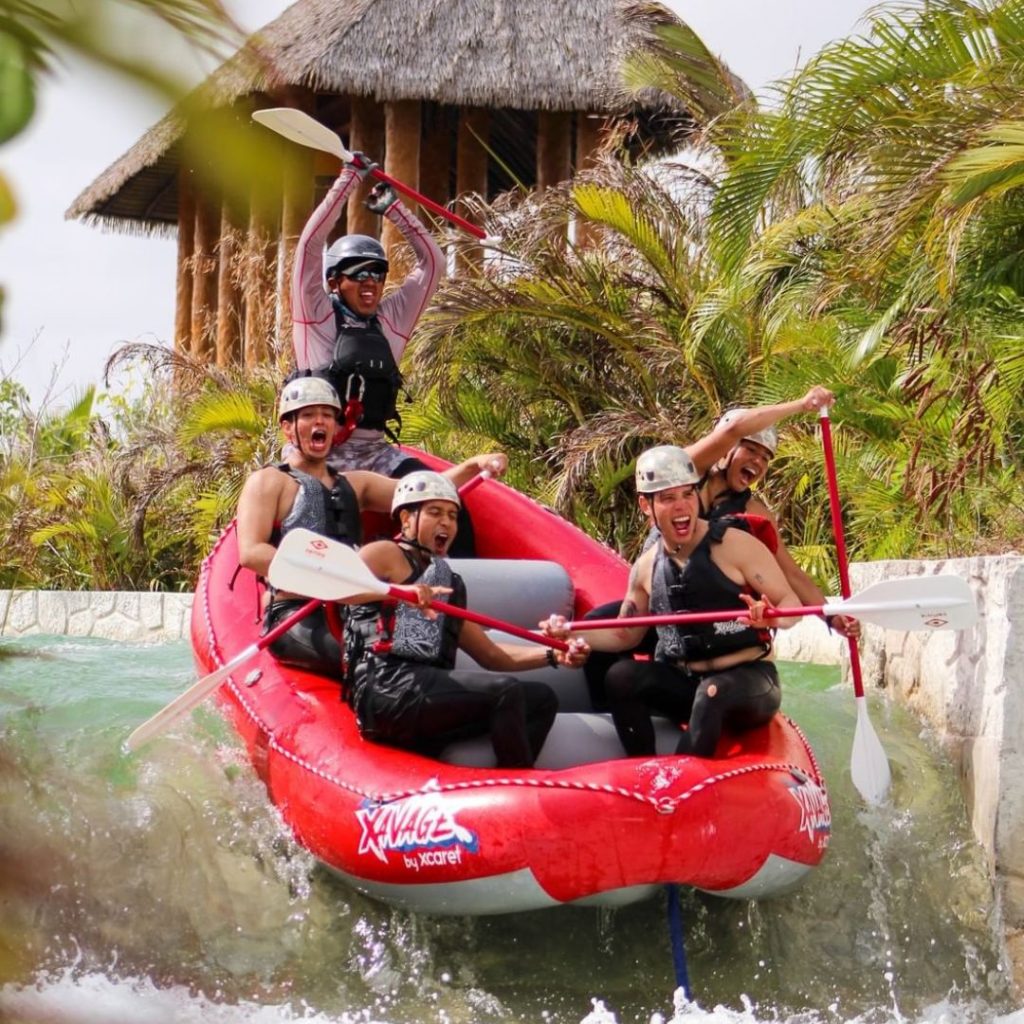 In Xenses Park, nothing is what it seems. It will surprise you with fantastic settings, optical illusions, colors, and sounds. Their activities are the most unique in Riviera Maya.
The ticket includes all the activities, and you can repeat them unlimitedly. The food area is called Xnack, and the experience is fantastic because you can eat inside a bus or outdoors. Food is not included, so we recommend you go prepared to buy delicious treats and buy fun souvenirs at the Obsequiario.  
This is a half-day park, so you can visit it from 8:30 am to 7:00 pm and build your package with a tour to an archaeological zone or a nighttime park like Xplor Fuego or Xoximilco to make the most of your day. 
Bird Flight
Bird Flight is a zip-line in which you can lie face down and feel the freedom of flying like a bird for 30 intense seconds. This fun activity takes you on a journey through the jungle, arriving at a small cenote. Surely you will want to try it out more than once.  
The Town
This scenario is the most surprising, where you'll lose your balance, but you'll love it. It's inspired by the architecture of different towns in Mexico and regional Mexican music. In this town, you won't know if you are going up or down.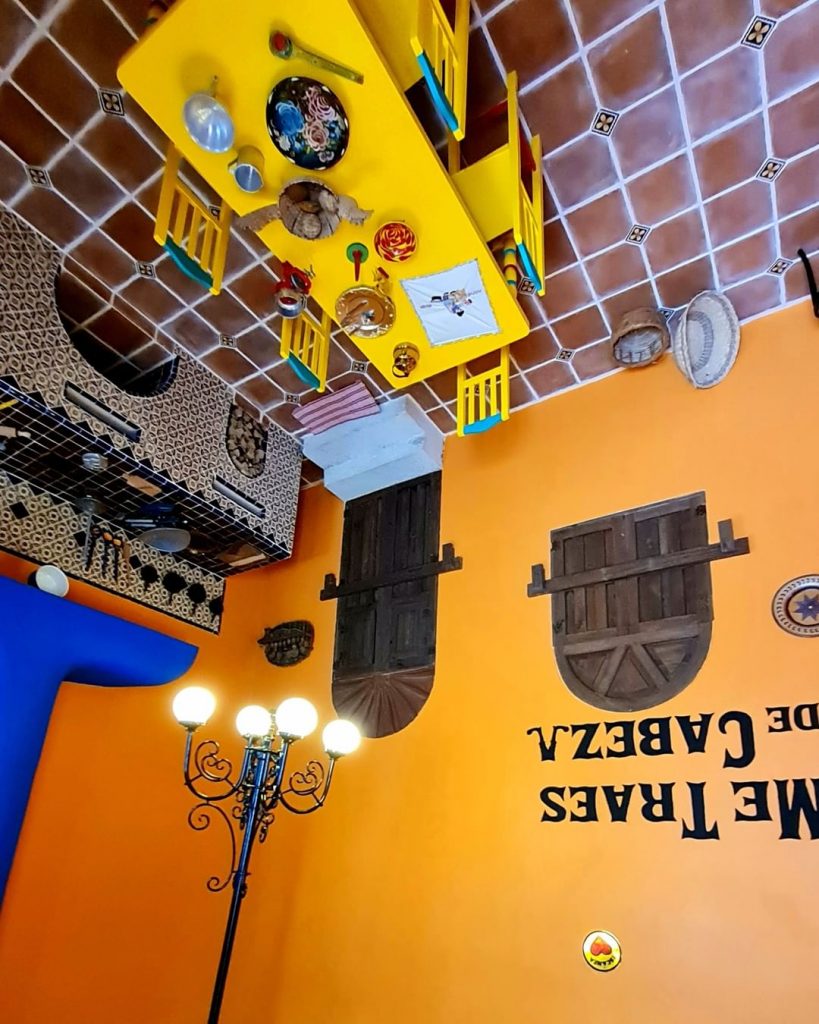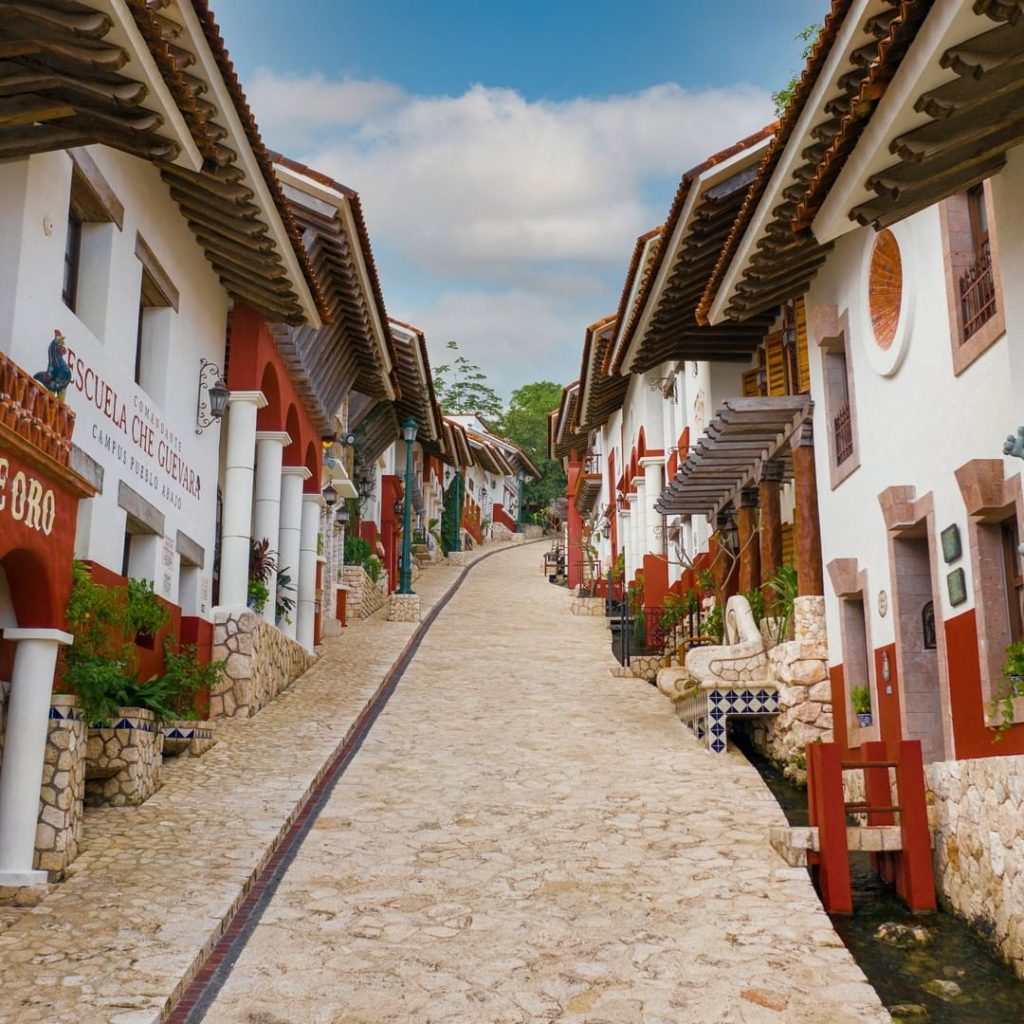 Xensatorium
And to put your senses to the test, there's the Xensatorium, an activity in which you will have to trust yourself and be patient. You will walk through a tunnel in complete darkness, exploring different ecosystems, and at the end, you will be grateful for everything you are and have. Don't miss it!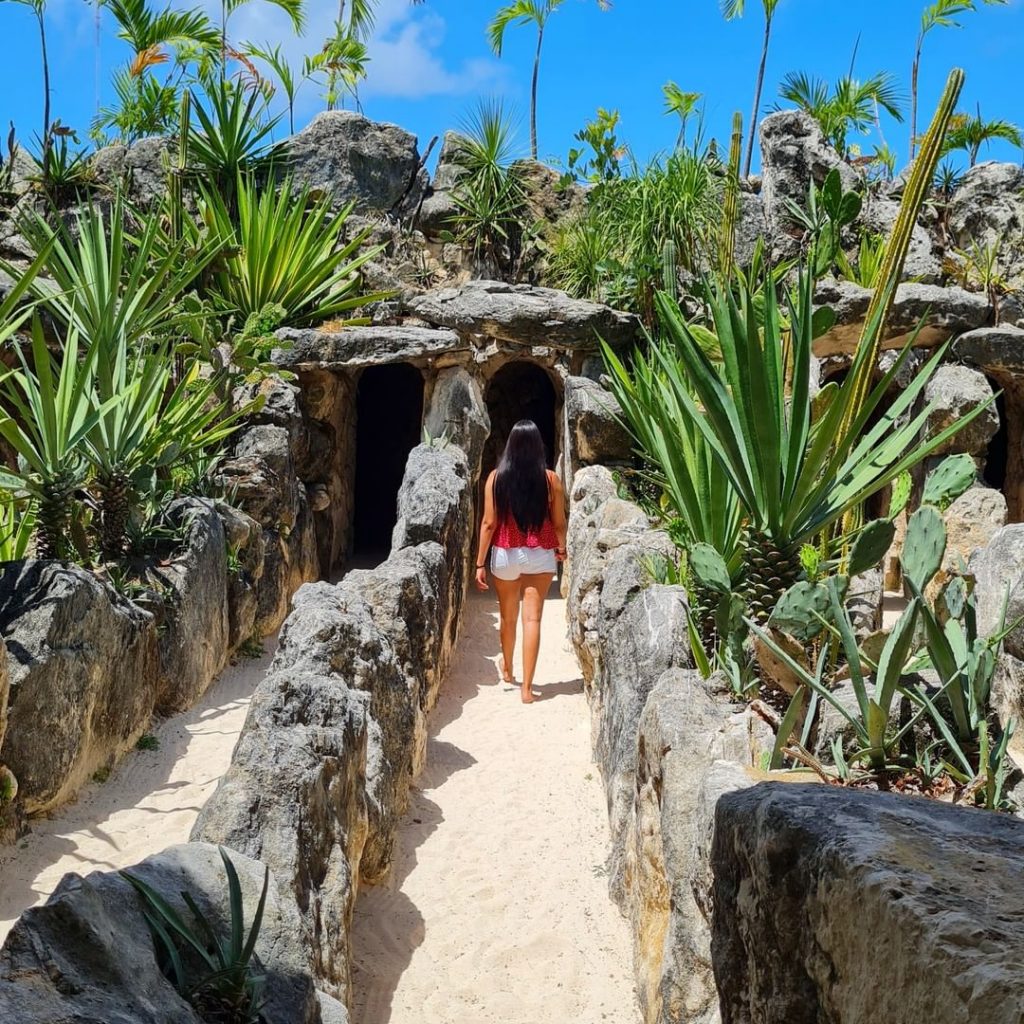 Sludgeri
Finally, you have the Sludgerie, an activity where you will relax while getting a bit dirty. This river of mud is part of one of the park's routes, and it's the ideal place to have a good time with your partner or family.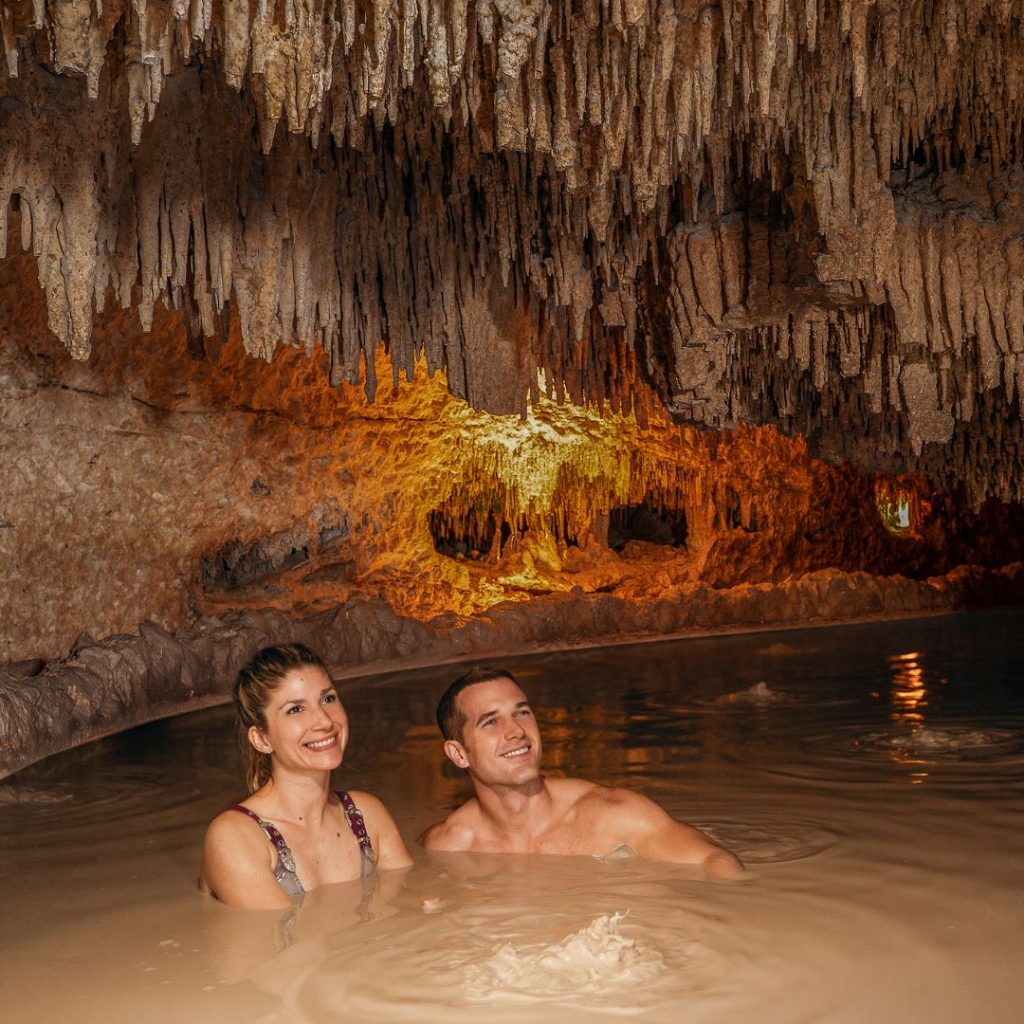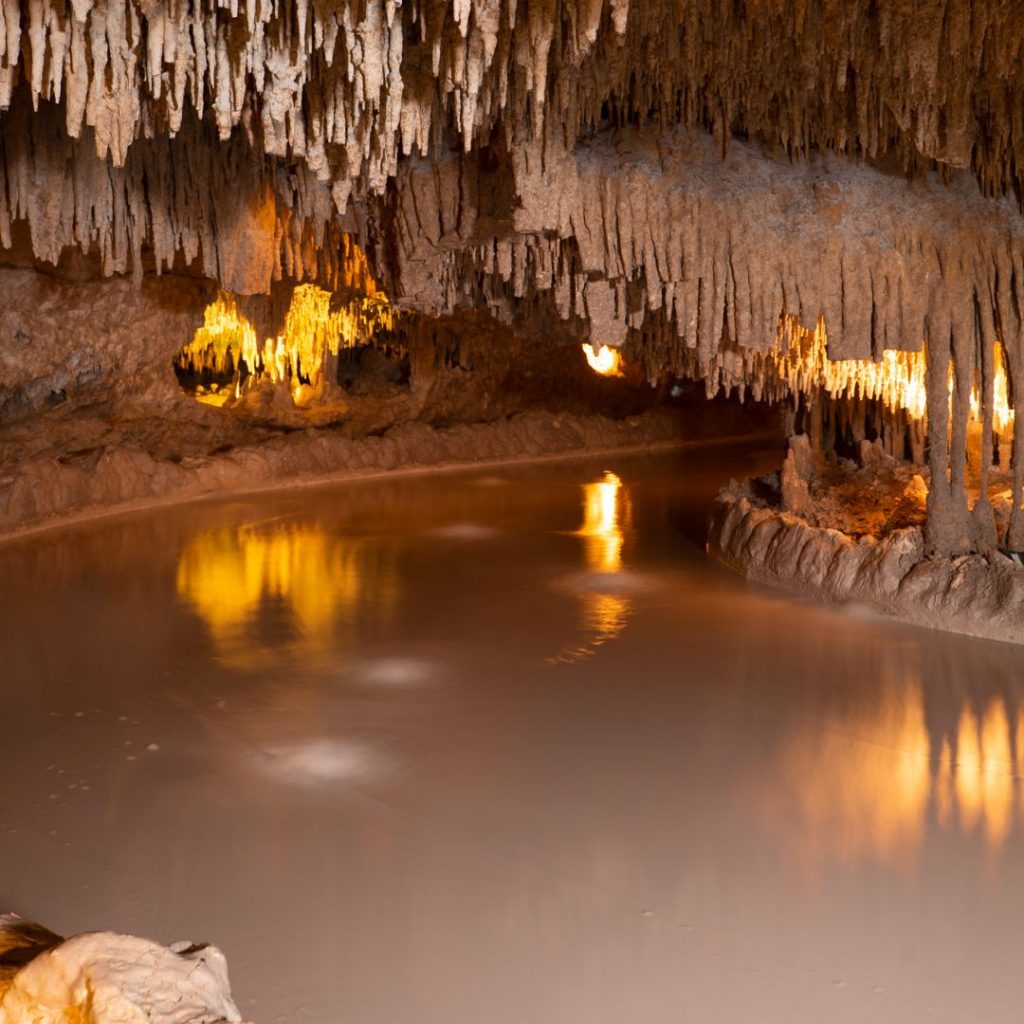 After reading the list of unusual activities in Riviera Maya and in which parks you can find them, you are ready to make your checklist for your next vacation.
Read 10 family-friendly activities for your adventure vacation.