These are the most popular Mexican mole
But there are more than 50 different types of it

As you probably already know, Mexicans are obsessed with food. Few things excite us as much as sharing a meal with friends. From sharing some tacos to more specialized restaurants. Besides, we all think that our favorite tacos are the best tacos in the country. Something very similar happens with mole. We are all sure that our mother or grandmother prepares the best Mexican mole.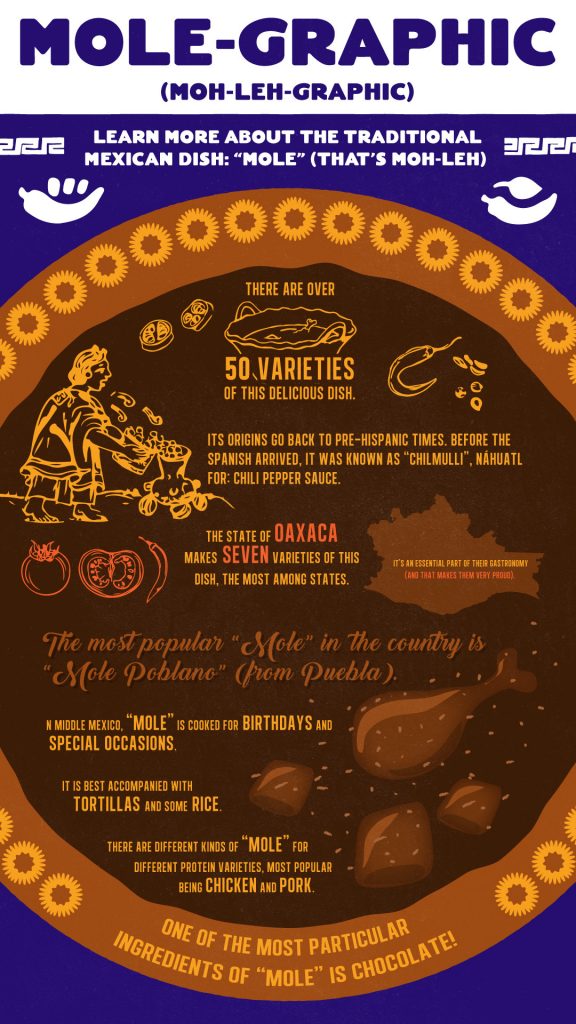 The mole you probably know is the red one, which was originated in Puebla. It is the typical birthday dish (at least in the center of the country). This curious dish is so typical that you can have it in the street in a "taco de guisado" and also so special that you can also have it in luxurious restaurants with a peculiar recipe. You can also find mole at little town parties, where they prepare a huge clay pot with chicken and mole that will feed the entire town. Blessed be the Mexican mole!
Like many things in Mexico, this dish has pre-Hispanic origins. In Nahuatl this dish was known as "chilmulli", which means "chili pepper sauce". During the colonial era, this sauce was modified and expanded throughout the country and people adopted it and adapted it to the different ingredients with which it is now prepared.
1.- Poblano Mole – Puebla
As its name implies, it is typical of the state of Puebla, in the center of the country. This is the most popular of all. Among its ingredients, you can find dark chocolate, a wide variety of chili peppers such as mulatto, pasilla and ancho; some species like cloves, cinnamon, parsley and other ingredients like onion and garlic. This dish is made with chicken.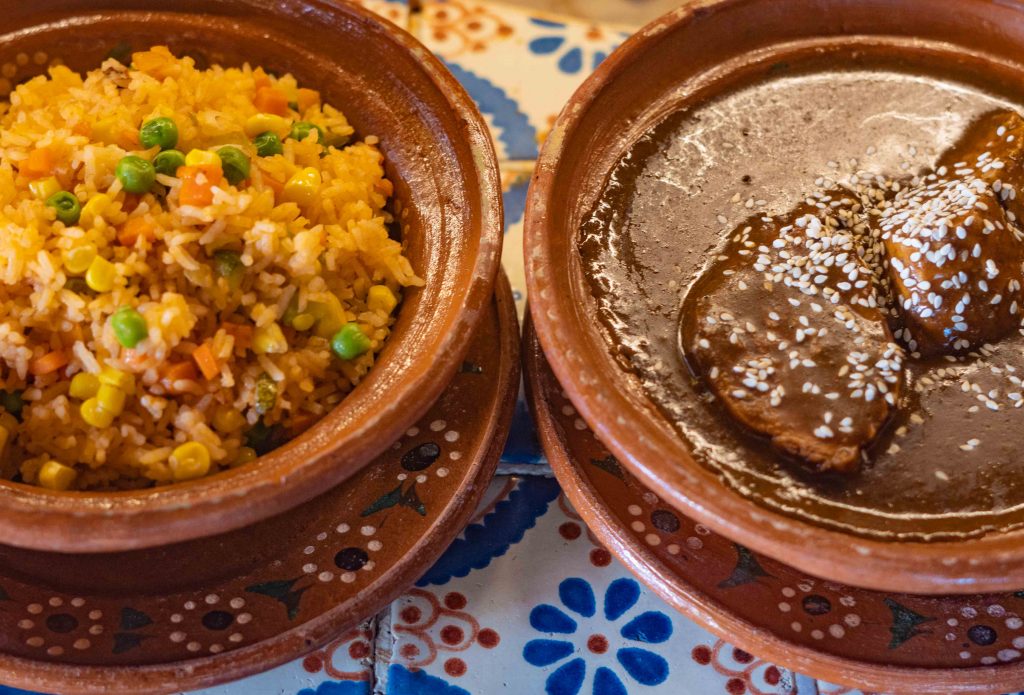 In each Mexican house, this mole can be prepared in different methods and recipes. There are families that prefer it sweeter, more bitter, or spicy. The best way to eat it is with a good piece of chicken with red rice and freshly made tortillas.
2.- Green Mole – Oaxaca
The exquisite green mole (my favorite) is originally from Oaxaca and it obtains its colors thanks to the ingredients like the green chili, either poblano or jalapeño, herbs, green leaves, and pumpkin seeds (better known as pepitas). This can be served with pork or chicken. Either one is delicious, but I recommend trying it with pork. Accompany your pork in green mole with a little white rice or eggs. A true delight.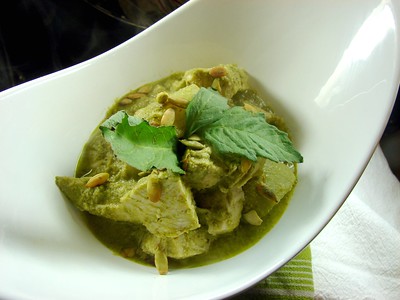 Anamaris Cousins Price
3.- Mole Mancha Manteles – Puebla and Oaxaca
When you eat a mole it is very likely that you will stain your clothes. Or at least you'll stain the tablecloth. That's a fact. For this reason, this Oaxacan mole takes its name. It is a simpler version of the mole with a slightly reddish color. It has the peculiarity that it is accompanied by fruits such as pear, plantain, or sweet potato.  
4.- Black Mole
This Oaxacan mole has six types of dried chilies in its preparation and many green leaves such as an avocado leaf, oregano; spices such as thyme, cloves, black pepper; seeds like almonds, walnuts, peanuts and ingredients as peculiar as chocolate and sugar.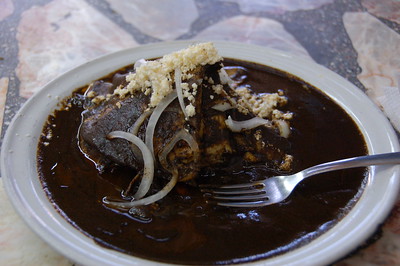 Geoff Bauer
The flavor of this dish is a little bitter but delicious and takes its color because the ingredients include burnt tortillas. For this, your stomach better is prepared because it can hit heavy with so many spices. It's delicious! But try it carefully.  
5.- Xico Mole
As you may have already noticed, all mole preparations have many ingredients, and this is no exception. It has more than 25 ingredients among which stand out: walnuts, dried fruits, three types of chili, and spices.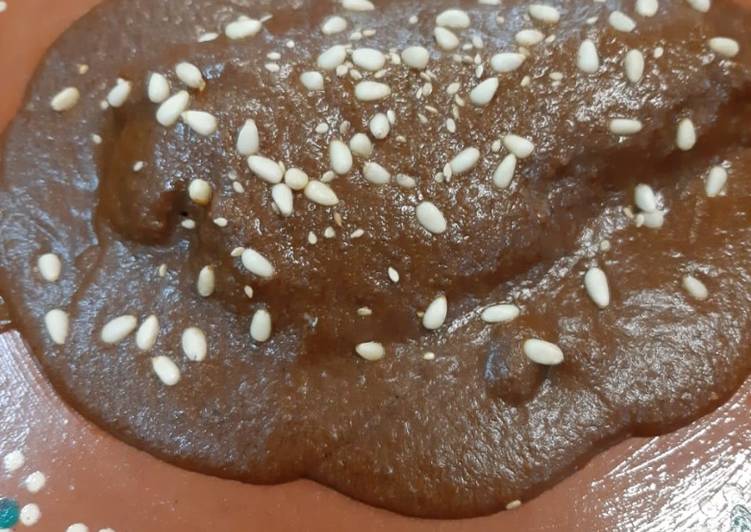 Quique Borrayo Sampayo
The flavor of this mole originating from Veracruz is sweet, sweeter than those mentioned above. A delight that you cannot miss.
6.- Mole Chichilo
This one may not be as popular as the others, but you bet it's equally delicious. Combine meats and vegetables with the unique flavor of avocado leaf and toasted tortillas. The color is somewhat reddish due to the tomato used to prepare it. It is perfect to eat with beef or chicken.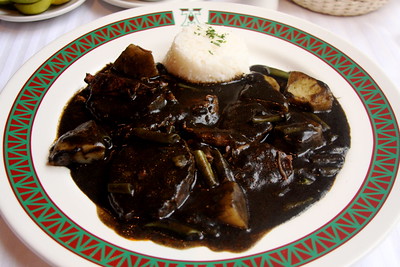 AboGabo
7.- Yellow Mole
This mole can be eaten with almost any type of meat, in fact, you can choose any protein to accompany it and it will taste delicious. The ingredients it includes are ancho chili, guajillo, and yellow coast. At the time of serving you can include vegetables such as chayote, potato, carrot, and more. It is delicious and it is also native to Oaxaca.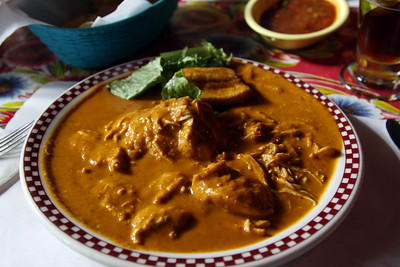 Rich-Kaszeta
8.- Mole of San Pedro Actopan
Although this is not a type of mole, it deserves a special mention because it is a place in Milpa Alta (Mexico City) that is a magical town. In this place, a large part of its inhabitants dedicates themselves to the production of different types of mole and make them in an artisanal way. It is a great place to try different preparations of this delicious Mexican dish and get to know a beautiful magical town in the center of the country.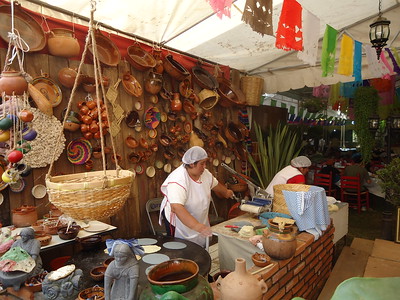 Paisajes Mexicanos
Now you know a little more about the different types of mole. There are likely more, but these are the most popular ones. Have you already packed your suitcase to Oaxaca to try the delicious mole?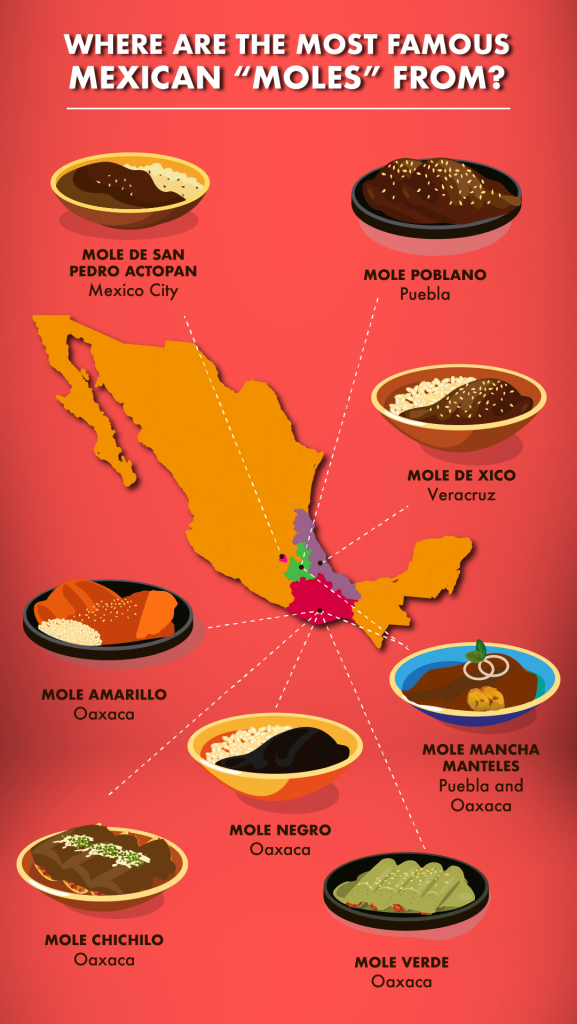 Write in the comments what other types of mole do you know ?