Feel like a local expert
Walking Around Downtown Cancun
Cancun is famous for its turquoise beaches, white sand, beautiful natural surroundings, all inclusive big hotels and of course the crazy nightlife, but there's more to it than what appears on magazines. If you'd like to experience this magical city in a more intimate way, then you should live it like a local. Forget about the hotel zone (at least for a day) and enjoy these 7 places in downtown Cancun:
– Malecon Tajamar
I'm sure you like the view of the Nichupte lagoon from the hotel zone, but you will love it walking through Malecon Tajamar. Grab a sandwich or an ice cream, enjoy this natural landscape, feel the wind blowing your hair and let this promenade make you feel relaxed and free.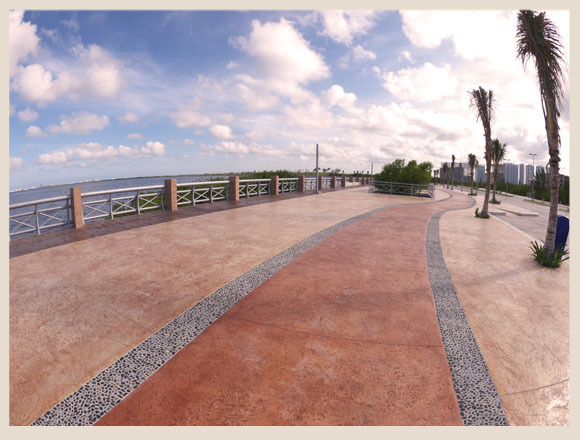 Picture by skycrapercity.
– Malecon Americas Cancun
With lots of stores, cinemas, a gym, restaurants, a trampolin park, supermarket, casino and cafes, this shopping mall has so much to offer you could easily spend a whole day in it.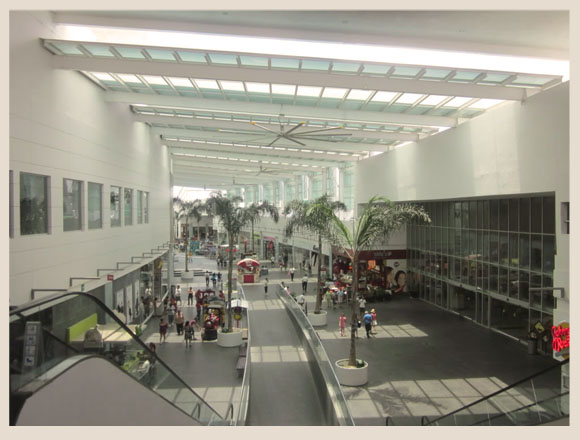 Picture by tuviajeacancun.
– Tulum Avenue
This is one of the main avenues of Cancun, it has been remodelled recently to offer a promenade where you can walk and see the city hall. You can also find eateries, shops and Mexican art crafts.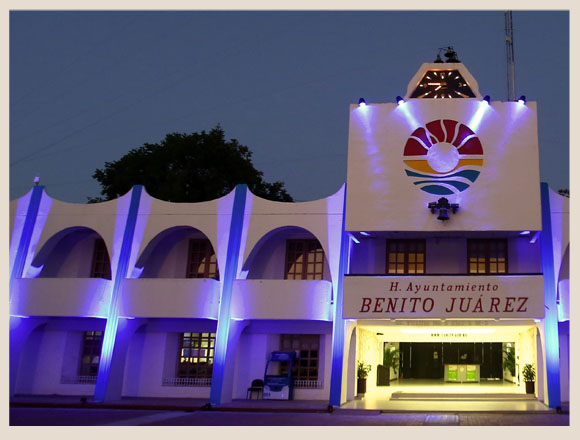 Picture by Visión Informativa.
– Market 28
Market 28 is a very popular place to shop for Mexican handicrafts, souvenirs and artisanal clothing, it also offers many options to eat, especially seafood. Right next to it is Plaza Bonita, another ideal place to buy that original present you've been looking for. Just remember to bring cash, most of the shops will take dollars and of course pesos, but no credit/debit cards.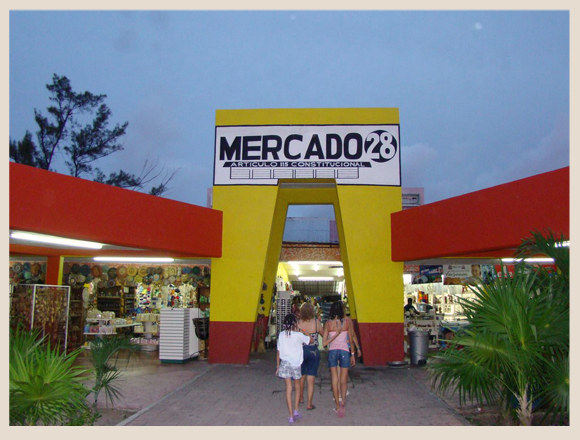 Picture by Panoramio.
– Las Palapas Park
This park is very famous because it's more like a plaza or a square where you can eat local food or buy souvenirs. It also features a stage where you can see shows or art exhibits. On the weekends it gets crowded with local people and lots of kids, this is a good choice if you want to experience the real flavor of Cancun. Also, there's a pretty church in front of the park worth taking a look at, it's actually one the firsts in Cancun.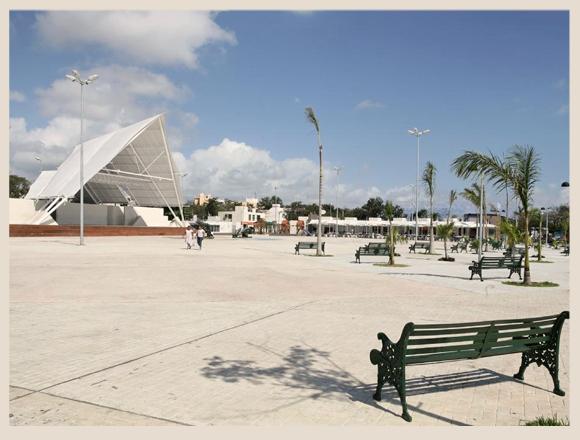 Picture by Voyage Virtuel.
– Kabah Park
Kabah Park is actually a very big natural reserve in the middle of the city. It is the place to be if you like natural surroundings. The park is also ideal for people who enjoy jogging since it has a 1.2 mile trail. You'll also have the chance to see some animals; monkeys, coatis and even crocodiles, but don't worry , it's completely safe! Plus, there's a museum that features photos of the history of Cancun.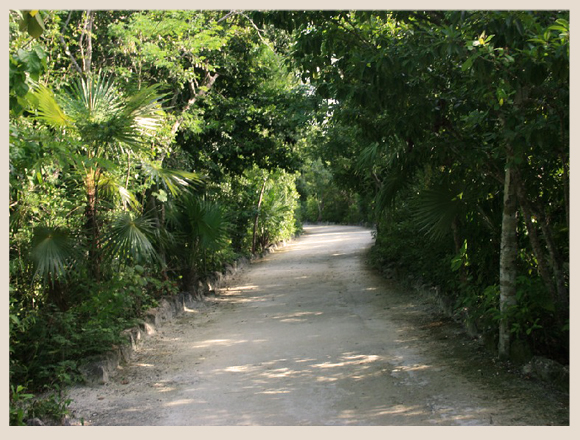 Picture by El Estado.
– Ka'Yok' Planetarium
 This state of the art planetarium opened only two years ago, with an astronomical observatory, Digistar 5 full-dome digital projection technology, space museum, ecotechnology park, botanical garden, auditorium, and a water exhibit, it's one of the most modern in the world.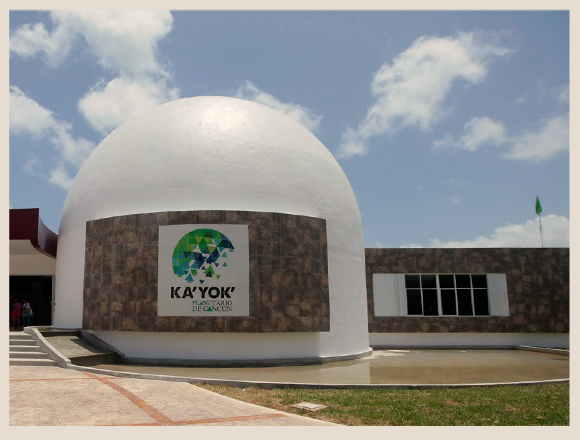 Picture by Vocero Quintana Roo.
It suddenly feels like there's a lot to see local-wise right? Have you been to any of these places? Would you recommend another one? Tell us your experiences!