Know them, eat them, love them
Mexican Antojitos And Their Differences
Writing about food is one of our favorite things in life, and better yet if it's Mexican food. As Mexicans, we know that some of our dishes can be a little confusing from time to time. We are used to hearing questions like how do I spell the name of this dish? is this spicy? or what is the difference between a taco and a burrito? Well, we take food very seriously, that's why we made a quick guide for you to become a Mexican antojito expert.
Enchiladas and chilaquiles
How do you say chilaquiles? tchee/lah/kee/lessHow do you say enchiladas? en/she/law/dahs These two can look very similar at first sight, but trust us when we tell you the difference between them is huge. Enchiladas are made with rolled corn tortillas filled with chicken, turkey or beef, and covered with a delicious hot sauce, onions, sour cream, and cheese. We have all types of enchiladas; Green Enchiladas, Red Enchiladas, Bean Enchiladas, Swiss Enchiladas: all the kind of enchiladas you can think of.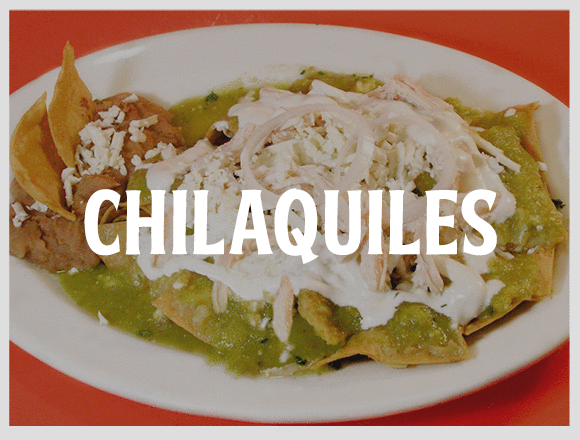 Feeling hungry? read:12 foods you must try in Quintana Roo (and where to find them)What about chilaquiles? well, chilaquiles are made with corn tortillas too, but cut in quarters and fried (you might know them as totopos) soaked in hot sauce with chicken, sour cream, onions, avocado, and cheese. This dish is really common for breakfast in Mexico, you can find it in almost any restaurant. Tip: chilaquiles is the perfect remedy for a tequila hangover.
Tacos and quesadillas
How do you say tacos? ta/kohsHow do you say quesadillas? kay/sa/dee/ah
These two are basic antojitos in our daily diet, we simply can't imagine a life without quesadillas or tacos. You may know tacos as the western variation with hard-shell corn tortilla, but the authentic Mexican taco is made of a soft corn tortilla with any kind of meat you can think of; pork, chicken, fish, beef and all its variations. And as the final ingredient: all the fresh lime and hot sauce you want.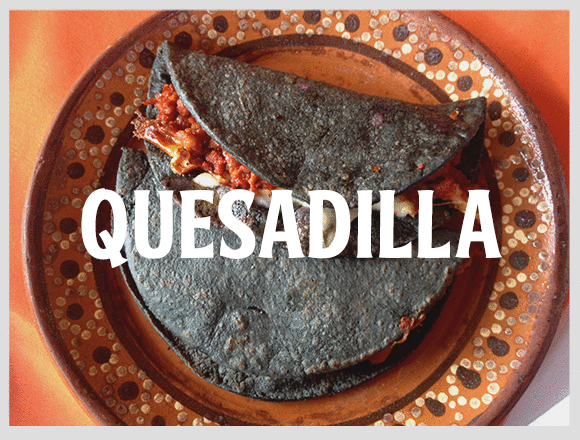 And when we talk about a quesadilla we mean a delicious wheat or corn tortilla warm enough to be folded in half and filled with cheese until is completely melted.
Tostadas and sopes
How do you say tostada? toast/ta/dah/ How do you say sope? saw/pe Just when you thought nothing could get any better than tacos, it does! Let us introduce you to the tostada: a flat fried corn tortilla topped with refried beans, chicken or beef, lettuce, cheese, avocado, sour cream and all kinds of delicious ingredients you can imagine. That's not all, for those lucky ones (like us) who live close to the sea, we also have fish, shrimp, or even tuna tostadas, yummy!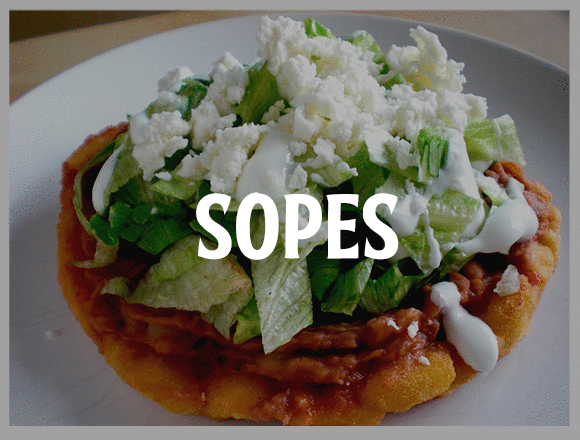 Sopes look similar, but it's important to tell them apart. No one can resist to this antojito: a thin and soft shell made of fried masa, they are placed on top refried beans, lettuce, onion, sour cream, red or green sauce, fresh cheese, and the Mexican stew of your choice.
Panuchos and salbutes
How do you say panuchos? pa/nu/shoes/
How do you say salbutes? saul/boo/tees
If you are visiting the Yucatan Peninsula soon, these two are must-haves antojitos. A panucho is a fried tortilla filled with refried beans and served with different meat like chicken, pork or turkey, and pickled red onion, lettuce, avocado, tomato, sour cream, and cheese. The main difference is that the salbute is a puffed tortilla deep fried and then topped with the same toppings, but is not stuffed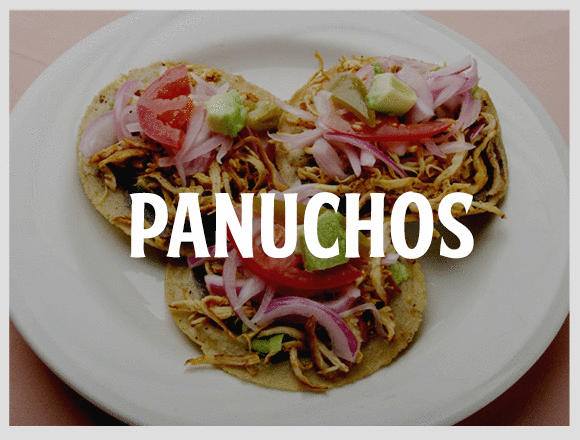 So forget everything that you know about snacks and try these Mexican antojitos on your next visit to Mexico. You will thank us.